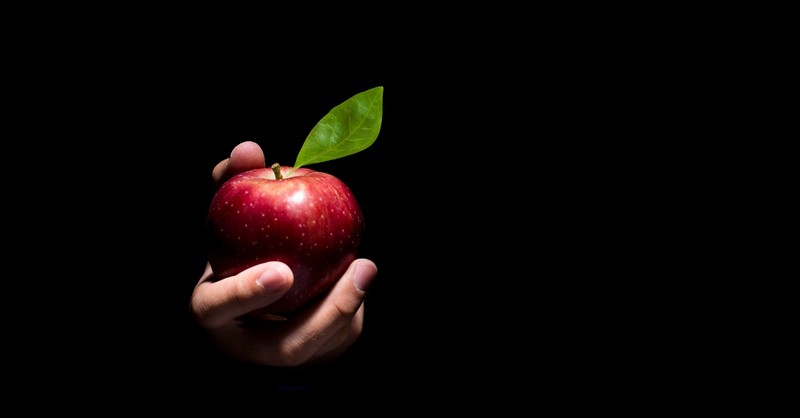 James knows that a test can be taken in two ways: We can view it as a trial and turn to God for aid, so we persevere. Or we can read it as a tragedy, or as a senseless accident, or as a failure —on God's part — to love and protect us.
Worse yet, some who meet trials blame and attack God for them, accusing him of malice. They say he tests them too severely, pushing them toward sin so they will fall. When they face tests, they do not endure but give up.
Believing failure is inevitable, they do fail and then seek someone to blame. "God is tempting me," they say (James 1:13). "He is leading me to ruin."
James says that this is preposterous. He writes: "When tempted, no one should say, 'God is tempting me.' For God cannot be tempted by evil, nor does he tempt anyone" (James1:13).
God never singles anyone out for impossible tests — tests they are bound to fail. God does not entice men and women to sin. To do so would be evil. Neither is God tempted to do evil nor does he entice others to evil, for that would be evil, too.
God does test his people. Genesis 22 says God tested Abraham when he asked him to sacrifice Isaac (Genesis 22:1). God allowed Abraham to demonstrate the authenticity of his faith. He also tested Israel in the wilderness.
He sent one day's supply of manna each day and told them to gather nothing beyond their daily needs but to trust God to rain down manna the next day (Exodus 16:4).
The test of Abraham revealed the strength of his faith, but the test of Israel revealed their lack of faith. By his design, tests provide the opportunity to endure in faith, to grow strong, and to receive a crown.
Yet God knows and controls all things. He knows that some will face tests and fail. So, the same event is a test from one perspective, and temptation from another perspective.
In Greek, the same noun peirasmos can mean "a test," "a trial," or "a temptation," and the cognate verb peirazō can mean "test," try," or "tempt."
The context determines what the author has in mind: A test that lets people prove themselves or a temptation that leads them to sin. In James 1:12, the word means "test"; in verse 13, it means "tempt."
If a test becomes a temptation, it is sinful human nature that makes it so. God does not "tempt anyone; but each one is tempted … by his own evil desire" (James 1:13-14). Jesus teaches us to pray that we would not be led into temptation.
That is, he tells us to petition the Father to spare us from tests we would be doomed to fail. If we do fail, it is because our desires lure and entice us. As James says, "… by his own evil desire, he is dragged away and enticed" (James 1:14).
In biblical language, "desires" are not intrinsically evil. For example, in Luke 22:15, Jesus desires to eat the Last Supper with disciples; in 1 Thessalonians 2:17, Paul desires to see the Thessalonians.
Yet if we simply count the uses of the term "desire," most desires are sinful. This reminds us that our desires easily turn to evil to readily turn something that is good in itself to evil.
Testing and Temptation in the Old Testament
Several episodes in Israel's history illumine our issue. Since James is steeped in the Old Testament, those episodes should help us follow his view of temptation and testing. The words for testing appear almost 40 times in the Old Testament.
Israel faced its principal test as its people wandered in the wilderness after God delivered them from Egypt. God sent ten plagues on Egypt to convince Pharaoh to let his people go.
When Pharaoh changed his mind, the Lord sank the Egyptian forces in the sea. In Exodus 15, all Israel praised God, saying, "The Lord is my strength and my song; he has become my salvation" (Exodus 15:1-2).
Yet, a short time later, Israel faced a water shortage. It became a test: Would Israel trust God in adversity? No, the people grumbled about the water and grumbled against Moses. God provided water but warned the people to listen to him and trust him to do them good (Exodus 15:22-26).
In the next passage, the Israelites ran out of food. Utterly thankless, utterly heedless of God's plea that they trust him, they complained,
If only we had died by the Lord's hand in Egypt! There we sat around pots of meat and ate all the food we wanted, but you have brought us out into this desert to starve this entire assembly to death (Exodus 16:3).
This was nearly blasphemy, yet God graciously promised to supply Israel with food aplenty, raining bread down from heaven. He promised to send bread every morning but told them to gather nothing beyond their daily needs.
So, God tested them to see if they would trust him to provide the next day. They failed, gathering more than they needed. It rotted overnight and teemed with maggots by morning.
In the next episode, the people came to a dry place and demanded water. They quarreled with Moses and tested the Lord (Exodus 17:1-2). They accused Moses of delivering them from Egypt to slay them in the desert.
Despite this wickedness, God provided water. Yet, Exodus says, Moses "called the place Massah and Meribah because the Israelites quarreled and because they tested the Lord saying, 'Is the Lord among us or not?'" (Exodus 17:7).
After all the signs of God's mercy and strength, the Israelites had the audacity to question God, asking, in essence: "What have you done for us lately? We want proof that you are with us, and we want it now!"
Numbers says Israel disobeyed God and tested him ten times in the wilderness (Numbers 14:22), but Deuteronomy and Psalms cite the event at Massah as the pinnacle of Israel's faithlessness (Deuteronomy 6:16; 9:22; 33:8; Psalm 95:8).
The people tested God's patience by their disobedience. But he also tested them and found them wanting.
Thus God tests his people. He tested Abraham when he asked him to sacrifice Isaac (Genesis 22:1). He tested Israel in the wilderness (Exodus 16:4; Exodus 20:20; Deuteronomy 8:2,16; Judges 2:22; 3:1).
People respond differently to such tests. Abraham had a strong faith, and he passed his test. The Israelites failed their tests, but Moses, another man of strong faith, passed the same tests.
He felt the full burden of leadership but persevered. He stumbled once (Numbers 20:10-13), yet never ceased to believe that God would lead Israel to the Promised Land.
When Moses met Hobab, his brother-in-law, he tried to recruit him to join Israel. Moses had his motives for the appeal (Numbers 10:31). But he also offered Hobab a motive for seeking his fortune with Israel (Numbers 10:32).
With this, Moses persuaded Hobab to join him, for Moses believed the Lord would send good to Israel. By that time, Moses had faced armies, thirst, complaints, hunger, rebellion, and more.
Yet his faith was so unshakeable that he told Hobab in effect, "You know, God has promised good things to Israel. You would hate to miss that."
Moses' strong faith shows that God's tests can make us stronger and stronger. This leads us to James' point. The events — deliverance from Egypt, followed by episodes of hunger and thirst, followed by further deliverance — are the same for Moses as for the rest of Israel.
Why, then, does Moses pass where the grumblers fail? God's provision is the same, and the test is the same. Their heart attitudes set them apart.
The Book of Hebrews draws the same conclusion about the wilderness generation (Hebrews 4:2). They failed not because God enticed them to sin but because of their faithlessness.
James says that God intends trials to promote endurance so that we who love him receive the crown of life (James 1:2-4,12). To endure in trials, we need wisdom and faith (James 1:5-6). If we fail to endure, we should not blame God.
What Does This Mean?
If we succumb to temptation, it is because we let our desires drag us into sin. We have no more right to blame God for our sin than the Israelites had a right to blame God for their wilderness grumblings.
God had shown every sign of his covenant love. If they doubted him, the failure was theirs, not his. And so it is for us.
Photo Credit: ©iStock/Getty Images Plus/CasPhotography
---
Dave Jenkins is the Executive Director of Servants of Grace Ministries, the Executive Editor of Theology for Life Magazine, and the Host of the Equipping You in Grace Podcast and Warriors of Grace Podcast. He received his MAR and M.Div. through Liberty Baptist Theological Seminary. You can follow him on Twitter at @davejjenkins, find him on Facebook at Dave Jenkins SOG, Instagram, read more of his writing at Servants of Grace, or sign to receive his newsletter. When Dave isn't busy with ministry, he loves spending time with his wife, Sarah, reading the latest from Christian publishers, the Reformers, and the Puritans, playing golf, watching movies, sports, and spending time with his family.