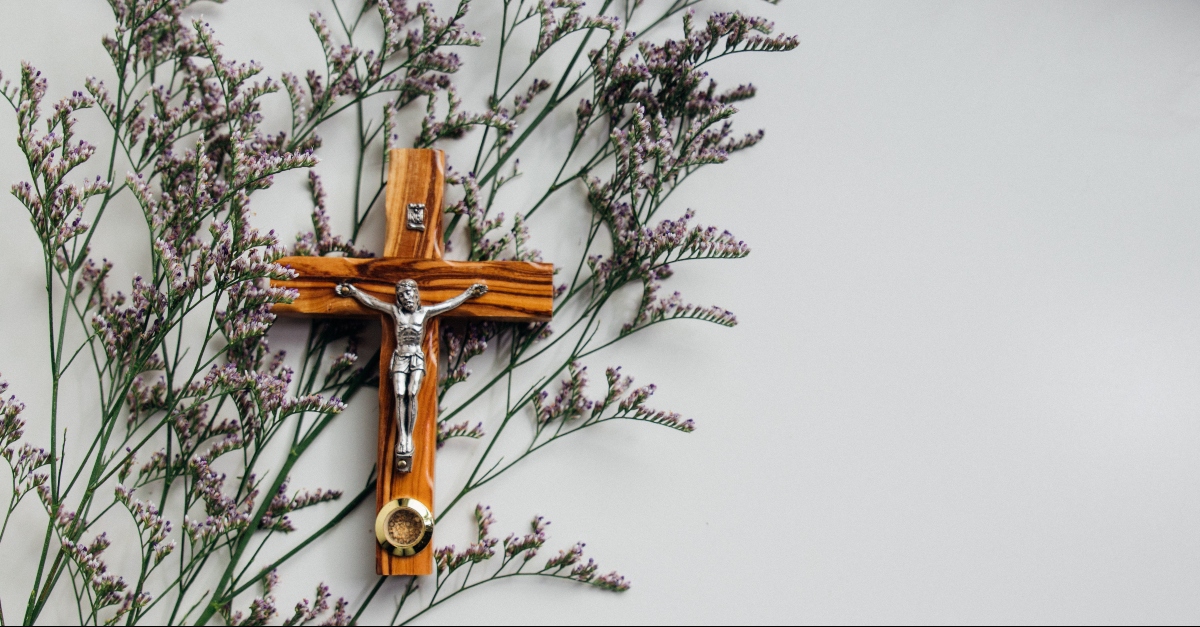 But everything that was a gain to me, I have considered to be a loss because of Christ. More than that, I also consider everything to be a loss in view of the surpassing value of knowing Christ Jesus my Lord. Because of Him I have suffered the loss of all things and consider them filth, so that I may gain Christ and be found in Him, not having a righteousness of my own from the law, but one that is through faith in Christ — the righteousness from God based on faith (Philippians 3:8-9).
How can we live without righteousness? All throughout this year, we have all seen and heard things akin to wickedness. We are all sinners. We all are tempted to do wicked and immoral things that draw us away from the pursuit of righteousness. In Proverbs 13:6, the Bible states, "Righteousness guards him whose way is blameless, but sin overthrows the wicked."
In my personal experience, my flesh, my desires, my wants, and needs drive me to pursue the opposite of what God is establishing in me. But in the end of all of the tug of war in my heart, I choose to turn away from wickedness. We all will not be perfect in the race of righteousness, and we will fail along the way. But our goal is to pursue the righteousness of God and to continue to run the race to the finish line.
To put off your old self, which belongs to your former manner of life and is corrupt through deceitful desires, and to be renewed in the spirit of your minds, and to put on the new self, created after the likeness of God in true righteousness and holiness (Ephesians 4:22-24).
Chasing a Ghost
"Blessed are those who hunger and thirst for righteousness, for they shall be satisfied" (Matthew 5:6).
When I first heard that we have a "spirit" inside of us, I thought that it was creepy and odd. I grew up in a Presbyterian church, and I was too young to remember learning about the Holy Spirit. Before I truly knew about God and the Holy Spirit, I thought that "spirits" were ghosts. I was very curious about the spirit world and thought it was cool that people would go ghost hunting.
I thought that these ghosts were people but in actuality, they were demons representing themselves as past humans (Job 7:9-10; 2 Corinthians 11:14-15). We know that the enemy manipulates and disguises himself as an angel of light. Therefore, it is no wonder that these fallen angels mimic and trick humans into believing that what they are searching for is truth (1 John 3:7).
When I watched these ghost hunting shows, I was so intent on these hunters finding the evidence that "human spirits" were real. I would be so enticed and wrapped up into the hunt that my reality became the chase. Oftentimes, when temptation comes it is difficult to deviate or escape.
But when we stop chasing the idea that there is something better than what God has gifted us, then we do not need to look for the evidence. Our righteousness is a gift that was given to us because of our faith in Jesus Christ. It is our duty to continue onto the path of righteousness.
For in it the righteousness of God is revealed from faith for faith, as it is written, "The righteous shall live by faith" (Romans 1:17).
Why Do We Need to Be Righteous?
But now the righteousness of God has been manifested apart from the law, although the Law and the Prophets bear witness to it — the righteousness of God through faith in Jesus Christ for all who believe. For there is no distinction: for all have sinned and fall short of the glory of God, and are justified by his grace as a gift, through the redemption that is in Christ Jesus, whom God put forward as a propitiation by his blood, to be received by faith. This was to show God's righteousness, because in his divine forbearance he had passed over former sins. It was to show his righteousness at the present time, so that he might be just and the justifier of the one who has faith in Jesus (Romans 3:21-26).
God is fair and just. We deserved the punishment that Jesus took on the cross. But God knew we needed Jesus to bring us back to Him. God was faithful to bring us back to the path of righteousness (Psalm 33:4). So, how do we pursue the path of righteousness?
Well, pursuing God and His word. Fleeing from temptation and wickedness. There is no formula in believing and having faith that the Holy Spirit within you will guide you into truth. Our works can only get us so far. What we do in righteousness is good, but you can do many good works and still not have faith.
In Titus 3:5-7, the Bible states,
He saved us, not because of works done by us in righteousness, but according to his own mercy, by the washing of regeneration and renewal of the Holy Spirit, whom he poured out on us richly through Jesus Christ our Savior, so that being justified by his grace we might become heirs according to the hope of eternal life.
Now, this does not mean that you should not do righteous works or deeds. In Psalm 11:7, the Bible states, "For the Lord is righteous; he loves righteous deeds; the upright shall behold his face." Our human desires lead us away from righteousness and the promise that God has made to us (2 Peter 1:3-4).
The chasing, the desires, and the temptations will always be there for us to take the bait. I struggle every day, and that bait seems so enticing but it is so not worth it. God is worth it. He is worth the struggles and enduring. After all, endurance leads to patience and perseverance. Which leads us straight to the end of the race, which is Christ.
A Closing Prayer
Father God, thank you for giving us the gift of your Son Jesus. You, God, are so gracious and worthy of the fight and struggle. I pray that we all continue to pursue and righteous living. I pray for all who are questioning their faith because of circumstances, and that You will bring them back to Your heart God. Thank you, Lord for Your Truth. In Jesus' name, Amen.
Photo Credit: ©Unsplash/spammerlaw
---
Rebecca Gordon has a bachelor's in psychology and is engaged to a wonderful man named Joseph. Her favorite time of year is spring because of the many flowers it brings about. She loves to go to the beach, hike, and explore new places. She loves God with all of her heart and will serve Him all the days of her life. She has a blog site and is planning to earn her master's in biblical counseling.