The topic of repentance conjures up all sorts of images. We often picture red-faced, soapbox-standing preachers, screaming about the imminence of one's condemnation. The message is often angry and self-righteous, filled with colorful depictions of the fires of hell.
Sermons like Jonathan Edwards' "Sinners in the Hands of an Angry God" come to mind. Such sermons on repentance tend to focus more on describing the horrors of God's wrath than on relaying the good news of Christ's invitation to new life.
There are many reasons why this is an inaccurate picture of repentance. One of the prime faults in this picture is that it makes it appear that Christian people no longer need to repent.
Repentance is reserved for the non-believer alone; it is the way one escapes eternal destruction. Repentance acts as a divine "get-out-of-hell-free" card; once you have that card in your possession, one need not repent any further.
Such a faulty understanding of repentance flies in the face of biblical truth. The call to repentance occurs to faithful people as much as it does to those who are outside the faith. Both John the Baptist and Jesus had the call to repentance as the basis of their preaching.
Each cried out: "Repent, for the kingdom of Heaven has drawn near" (Matthew 3:2; 4:17). Similarly, Paul exhorts the Corinthian church that "Godly sorrow leads to repentance" (2 Corinthians 7:10). Clearly, the call of repentance is an ongoing call in the Christian life.
Jesus called people to repentance as a way to experience the boundless grace, forgiveness, and love of God's Kingdom. The call to repentance, therefore, is but an expression of Christ's invitation into new life. If we wish to understand the role of repentance in the life of the Christian, there are four things we need to keep in mind.
Repentance Is Rooted in God's Love
We often think that repentance is a discipline of wrath and divine vengeance. Repentance is the act of throwing ourselves before an angry judge and pleading for mercy that we do not deserve. Christ's parable of the unmerciful servant (Matthew 18:21-35) depicts this scene.
In this parable, a king reluctantly takes pity on a debt-ridden servant. This pity is revoked when the servant acts in an unmerciful manner. When we think that repentance is solely about escaping the punishment of our heavenly King, we may question whether our repentance has "worked." Are we truly free? Have we been forgiven? How do we know?
Christ's parable of the unmerciful servant, however, turns everything on its head. Christ's message is not that God the Father is reluctant in mercy — but that God is pleased to forgive. God's steadfast love and infinite mercy form the basis of repentance.
The reason we repent is not because God will smite us if we do not. We repent because God "delights to show mercy" (Micah 7:18). To put this another way, we repent not to escape the punishment of an angry God, but to experience the gracious love of our heavenly Father.
Repentance Is an Honest Look at Ourselves
The discipline of repentance is a call to look at ourselves rightly. We never progress to the point where we do not need the love of the Savior. Repentance is the way we turn to the Lord. We claim the love we receive in Christ. This demands that we recognize our need for the Lord.
We assess motivations, our actions, our temperaments, and our thoughts. Such a look at ourselves will involve acknowledging areas where we have wandered from the perfect faithfulness we strive for. It demands that we take a sober look at ourselves asking if we are living with God in the greatest degree possible.
In repentance, we ask God to reveal the areas of our lives needing transformation. Where does God wish us to grow? Is there anything in our lives that God wishes to change? What might we be called to turn away from?
Again, the Spirit of love and forgiveness surrounds this process. It is only as we recognize that "we all have sinned and fallen short of the glory of God" (Romans 3:23) that we can fully recognize the wonderful grace of being justified in Christ's name. Through the honest look at our spiritual lives, we draw closer to the Lord in faith.
An Active Pursuit of New Life
When we strip away all the negative clichés regarding repentance, we see that repentance is about life. We enter the new life held out to us by Jesus. Literally speaking, the word translated as "repent" means to "face a new direction."
Repentance simply means to turn around, to change one's previously held attitudes or thoughts. In this way, repentance is a radical transformation of the entire person. There is no part of us that is not involved in this fundamental reorientation of life. One begins to live anew, with eyes turned toward the indwelling presence of the Savior.
The fruit of repentance is a changed life. John the Baptist warns us to "produce fruit in keeping with repentance, and do not begin to say to yourselves, we have Abraham as our father" (Matthew 3:8-9).
God is interested in something more than just being able to claim membership in a divine club. Repentance is a call into new life. Repentance calls us to realign ourselves to God's presence and walk steadfastly in God's ways.
Repentance Leads Us to the Savior
The act of repentance is not an end in itself; it is not an action we take for mere religious purposes. Repentance, necessarily, leads us to the Savior. Repentance binds us more tightly to Jesus. If any act of repentance does not lead us into deeper communion with Jesus, then we have missed the point of our repentance.
John's "baptism of repentance" was for this precise reason. John immersed people in the waters of repentance so that they could receive the coming Messiah. He was the prophetic voice "calling in the wilderness, prepare the way of the Lord" (Matthew 3:3).
The act of repentance was to open their lives to the presence of the Lord. Like leveling obstacles in the desert, repentance clears our lives from all that distracts us from receiving the one who comes into our midst and baptizes us with the Holy Spirit (Matthew 3:11).
Why Does Repentance Matter?
We all need to repent. This is a call for every single one of us. It matters not if we are someone who has previously invited Jesus into our lives, or someone who is outside the Christian faith. We all have places where we need healing and transformation. We have things for which we must repent.
The good news is, we can repent. We can repent because the Kingdom of God surrounds us. We can repent because God lovingly invites us to experience his grace.
We repent because the Savior is waiting to bestow mercy, love, and forgiveness into our lives. Jesus is not waiting to condemn us, to hurl divine insults, or charge us in divine wrath. He is faithful and just to receive us, to forgive us, and to renew us in the force of his love.
For further reading:
What Does Repent Actually Mean? Its Importance for Christians
Does God Answer Our Prayers if We Don't Repent?
Is There a Prayer for Repentance?
Photo Credit: ©iStock/Getty Images Plus/Sakorn Sukkasemsakorn
---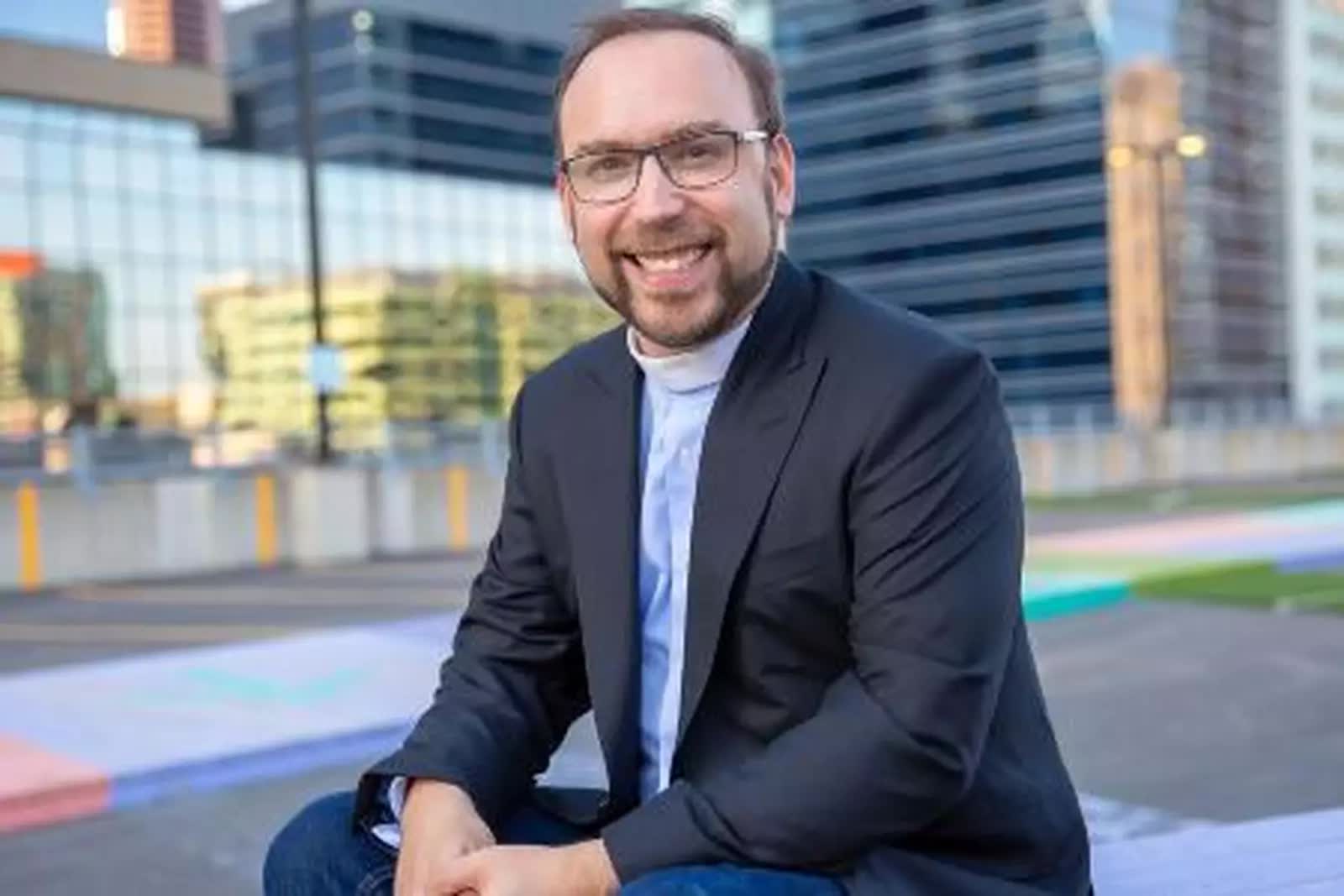 The Reverend Dr. Kyle Norman is the Rector of St. Paul's Cathedral, located in Kamloops BC, Canada. He holds a doctorate in Spiritual formation and is a sought-after writer, speaker, and retreat leader. His writing can be found at Christianity.com, crosswalk.com, ibelieve.com, Renovare Canada, and many others. He also maintains his own blog revkylenorman.ca. He has 20 years of pastoral experience, and his ministry focuses on helping people overcome times of spiritual discouragement.