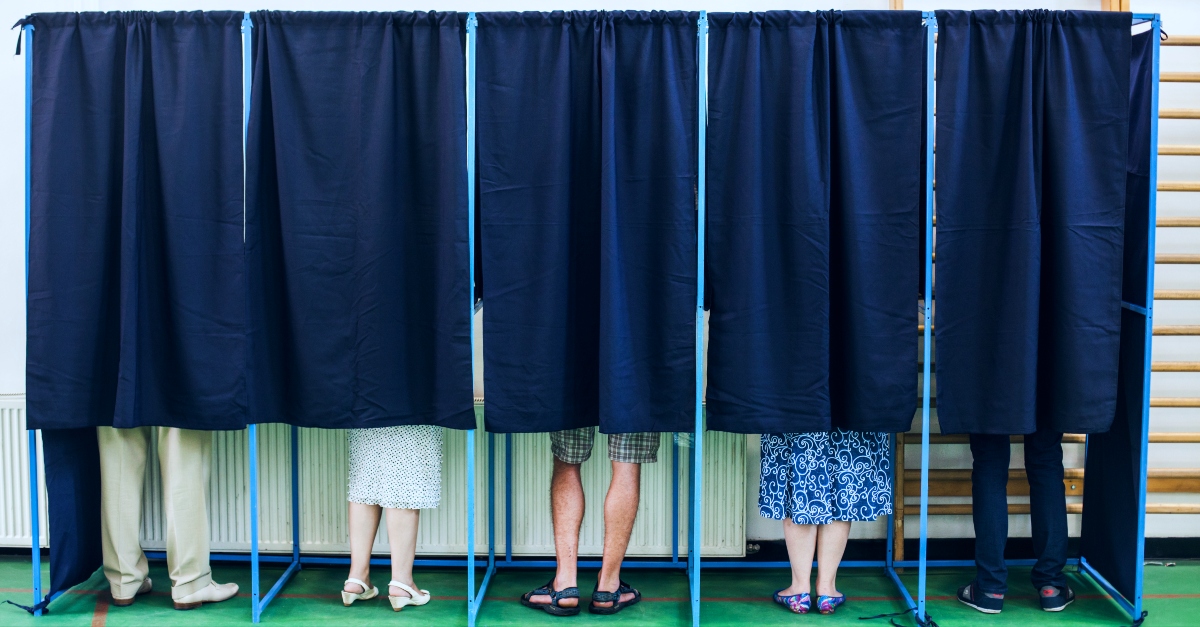 In the Gospel of John, the Apostle John teaches that Christ alone perfectly knows the hearts and minds of all people (John 2:24-25). Being the incarnate God, Jesus' knowledge of all men's hearts is not limited, like our finite minds. Since Jesus is Lord, He alone perfectly knows all those who have true saving faith. Since we are finite, we cannot know the genuine state of anyone's heart besides our own. Some may profess faith and persevere until their deaths. Other professing Christians later fall away, revealing that they never had genuine faith in Christ alone, to begin with (1 John 2:19). However, not all of those who profess faith genuinely possess it and will not be revealed until the Lord Jesus returns in the visible church (Matthew 13:24-30).
Our Relationship with God
Christians standing in relationship with God is secure because of Christ (Romans 8:31-39). Peter, in 2 Peter 1, writes not only as a "servant" but also as an "apostle of Jesus Christ" (2 Peter 1:1). Then Peter identifies the recipients of this letter (2 Peter 1:1) and says God has "called us to his own glory and excellence" (2 Peter 1:3). In 2 Peter 1:9, while he is exhorting and warning, Peter says that we have been "cleansed from…former sins." Because of all this, Peter gives his "therefore": "be all the more diligent to confirm your calling and election" (2 Peter 1:10). Christians have a calling, and we have been elected, so all that we do should confirm it.
Christians need to grow, which is what 2 Peter 1:5-7 is all about. We are all at different places in our spiritual maturity. All the "qualities" Peter speaks about in 2 Peter 1:5-7 need to be "increasing" in us, and if they are, "they keep you from being ineffective or unfruitful in the knowledge of our Lord Jesus Christ" (2 Peter 1:8).
True Perseverance in the Christian Life
Hebrews 6:1-8 meets the people of God at their greatest need with the gospel by wooing them to draw deeper into the gospel for greater assurance and confidence in their salvation. Perseverance of the saints does not mean that everyone who claims to have received Christ as his Savior participates in Christian work and manifests various gifts that are "eternally secure" (Matthew 7:1-23).
The church includes hypocrites who demonstrate the external signs of persevering saints but lack the marks of true Christians. Those marks, according to the Belgic Confession (Article 29), are:
Receiving Christ by faith as the only Savior
Avoiding sin
Following after righteousness
Loving the true God and one's neighbor
Not turning aside to the right of left
Crucifying the flesh with the works thereof
Fighting against infirmities
Continually taking refuge in the passion and obedience of Christ
The Church also includes people like Demas. Such people give the appearance of godliness, but by their departure from Christ and the Church reveal they were never in union with Christ (2 Timothy 4:10; Hebrews 6:4-6).
Hebrews 6:4-6 warns believers not to fall away but does not affirm the apostasy of saints. Instead, it urges Christians to persevere in faithfulness in God and His revelation of Jesus Christ. The Lord God uses solemn warnings to keep His people from backsliding and away from a host of dangers.
Biblical perseverance is a regenerate soul who will persevere through the trials of life and continue to believe and repent. Christians will slip and fall, develop bad habits, wrestle with doubt, but through it all, they will keep on going even as they began. All Christians slip and fall into sin, but no true Christian stays down. Just as God gave them faith and repentance unto initial conversion, so He supplies them with faith and repentance all along the way to heaven (Canons of Dort, Head V, Art. 7).
Perseverance in Discipleship
Perseverance requires pilgrim warfare in a world that aims to distract the mind and rip open the heart. It embraces major issues of life and death, including the Christian's eternal security in glory. Frances Roberts (John Blanchard, The Complete Gold, 446), says, "Perseverance is the rope that ties the soul to the doorpost of heaven." John Blanchard (The Complete Gold, 170) explains, "Glory for the Christian is more certain than the grave. God has never torn up a Christian's birth certificate. It is possible to fall in grace, but not to fall from grace. The Christian can be as certain of arriving in Heaven as he is that Christ has already ascended there."
Since the Christian's perseverance depends on Christ, who does the work of salvation, every Christian is a jewel of Christ and can never be lost (Malachi 3:17). Anthony Hoekema (Saved by Grace, 255) writes, "God's purposes, God's promises, God's powers, God's provision, God's protection — what comfort that gives."
Perseverance is ultimately the result of the work of the Holy Spirit in Christian's hearts. Perseverance opens the way for assurance. Rooted in God's grace, objective perseverance makes possible subjective assurance, which is rooted in the Christian's conscience. Assurance is wedded to the doctrine of perseverance.
Perseverance Increases Assurance
Christians who have come to Christ by grace remain wedded to Christ, knowing they are in Him by grace. Perseverance and assurance are the two sides of grace. The believer cannot persevere in grace without growing in assurance, and they cannot grow in the assurance of faith without perseverance.
Those who persist in works that spring from faith will attain high levels of assurance, which is why believers must persevere to the end in faith, holiness, and obedience. Perseverance encourages Christians to live in hope. As Christians persevere, they become increasingly confident of victory in Christ and their future with Him in glory (Romans 5:1).
© iStock/Getty Images Plus/bizoo_n
---
Dave Jenkins is the Executive Director of Servants of Grace Ministries, the Executive Editor of Theology for Life Magazine, and the Host of the Equipping You in Grace Podcast and Warriors of Grace Podcast. He received his MAR and M.Div. through Liberty Baptist Theological Seminary. You can follow him on Twitter at @davejjenkins, find him on Facebook at Dave Jenkins SOG, Instagram, read more of his writing at Servants of Grace, or sign to receive his newsletter. When Dave isn't busy with ministry, he loves spending time with his wife, Sarah, reading the latest from Christian publishers, the Reformers, and the Puritans, playing golf, watching movies, sports, and spending time with his family.