Can you outrun death just by stubbornly refusing to die? Can you expect to outwit death? And when a person defies his or her mortality, is he running to the light or something else? This theme has emerged regularly in stories of survival told to me recently. People reject death, defy death, and are afraid of death. But for most of these people and their stories, "death" is the end of their life here on earth. What does the Lord have to say about it?
Death Personified
There is no figure known as "Death," no god designated to swing a scythe, thereby severing the thread, which connects us to life. For Christians, death is a passing-over from the brokenness of a sinful body to eternal rest with Christ.
According to Scripture, unbelievers pass over to an eternity of suffering in hell. We will all stand before God after we die. Here's the good news according to Jesus: "Truly, truly, I say to you, whoever hears my word and believes him who sent me has eternal life. He does not come into judgment, but has passed from death to life" (John 5:24).
What Is Death?
It's a strange idea, then, running from a figure who doesn't exist. But even if you don't imagine that "death" is chasing you, perhaps you hold on tenaciously to life. You love living and don't want to be separated from your family and friends.
It's not a bad thing to fight illness and injury and to say, "I want to live." Whether that's by proactively promoting good health with exercise and a healthy diet, or reactively by doing physio, enduring chemo, or undergoing surgery.
But there is a spiritual kind of life and a spiritual death, which is more important. I wonder what my spiritual "life" would look like if it was a person — skinny and pale? Muscular and pink-cheeked? Unhealthy, with poor balance and even worse vision? We can fight death, but how hard do we fight spiritual illness?
Temptation besets us from every angle; we sin all the time, typically before the first cup of coffee each morning — speaking personally. When Paul talked about living in the flesh, he meant we live our lives according to sinful desires or motivations.
Even when we do good things, we often act out of a longing for our own glory or satisfaction, or we leave God out of the thought process. Charity does not please God if it doesn't emerge from a desire to do God's will and for his fame.
Prayer, church attendance, and volunteer work are meaningless unless works are motivated by a heart, which loves God (1 Corinthians 13). Death isn't just what happens after you take your final breath; death is sin. Should we run from sin?
To Run or to Fight?
I think there is a time for running, such as when sin is coming at us and it's just damaging us. The situation is not responding to healthy confrontation, and our sinful responses are causing us more and more chaos.
That's when God quite literally parts a sea in front of us, as chariots hurtle in our direction. But as my pastor says, you still have to walk through that sea. So, you're running from death but at the other end of that long walk, you can't outrun yourself.
A friend of mine recently ended her marriage after years of progressively worsening emotional abuse. God rescued her from the slow decline, which had devastated her in many ways. Once she was safe, and she rested in the Lord, she was convicted to face the ways she had sinned in response to the constant struggle: she repented.
She didn't take responsibility for her husband's abuse. She didn't feel guilty about behaviors that were his own. But with some help, she confronted the trespasses she committed as a way of coping with her situation.
"For godly grief produces a repentance that leads to salvation without regret, whereas worldly grief produces death" (2 Corinthians 7:10). Salvation. Life. She ran from death towards life, eternal life, and life with Jesus.
Nothing can take that away from her, even if she dies tomorrow. "I am sure that neither death nor life, nor angels nor rulers, nor things present nor things to come, nor powers, nor height nor depth, nor anything else in all creation, will be able to separate us from the love of God in Christ Jesus our Lord" (Romans 8:38-39).
Running and Avoiding
I have another friend who believes in God but not in the Triune God, in sin, in the one true path. He has quite literally been running from a life-threatening diagnosis and from many instances of grief and trauma throughout his six centuries on this earth.
I don't want to oversimplify, but tragedy has dogged this man and it's as though he is trying to say, "I can beat death, or at least outrun it. Or I can even tell him where to stick it and run while he's recovering from the shock."
He sees death purely as the end of our mortal life. He acts as though death is an external circumstance. The Christian looks into his heart and finds that death lurks there as anger, worry, greed, vanity, and so on. Death cannot part the sinner from his Savior: he can wreck our peace for a time, but our last breath here signals the start of a welcome-home party in heaven.
By running from the diagnosis and from the stench of loss and grief, this person (and lots of other people) does not get to see the magnitude of God's love and power. The bigger our challenges, the deeper our hurts, the larger the Lord is revealed to be.
When you face your sin or someone else's sin (the flesh, death), you realize that there is nothing as big or as powerful as God. He defeated sin. He overcame Satan. He destroyed death at the cross.
Facing and Processing
But it's hard, you say, to look grief, or shame, or sin in the eyes and deal with it; process the pain; forgive the one who hurt you; let go of shame. I hear you. It's not supposed to be easy. Christ had to suffer and die at the cross.
God knows that he is asking you to face a monumental challenge. "For we do not have a high priest who is unable to sympathize with our weaknesses, but one who in every respect has been tempted as we are, yet without sin" (Hebrews 4:15).
But he also goes with us by the Holy Spirit, and he goes ahead of us in the form of Christ's example. And he surrounds our whole lives as Father. It's tempting to just turn and run from death (sin). What I want to say, though, is counterintuitive: run to the light.
That's right, to the light, not from the light. Those prosaic commentaries about not going to the light when death seems near don't apply here because, although believers have new life in Christ, sin is tenacious and wants to destroy us. It's a murderous beast, and only the light of Christ saves.
To the Light, Friend
Christ who saved you continues to offer rescue by his Spirit. His very name is power. He is light, and in him is no darkness at all (1 John 1:5). When you draw up to his side, sin has no power over you. It can't kill you.
Jesus will hold you and comfort you, but he will also confront your sin, which is the enemy that wants to annihilate you. Run to Jesus, the light, and don't be afraid. Even when believers die in the earthly sense, it is not the end. Jesus came to save, not to destroy.
For further reading:
Can Christians Be Scared to Die?
What Is the Power of God's Light Over Darkness?
Why Is it Important to Have an Eternal Mindset?
What Is the Significance of 'Jesus Wept' in the Face of Death?
Photo Credit: ©iStock/Getty Images Plus/Sophia Floerchinger
---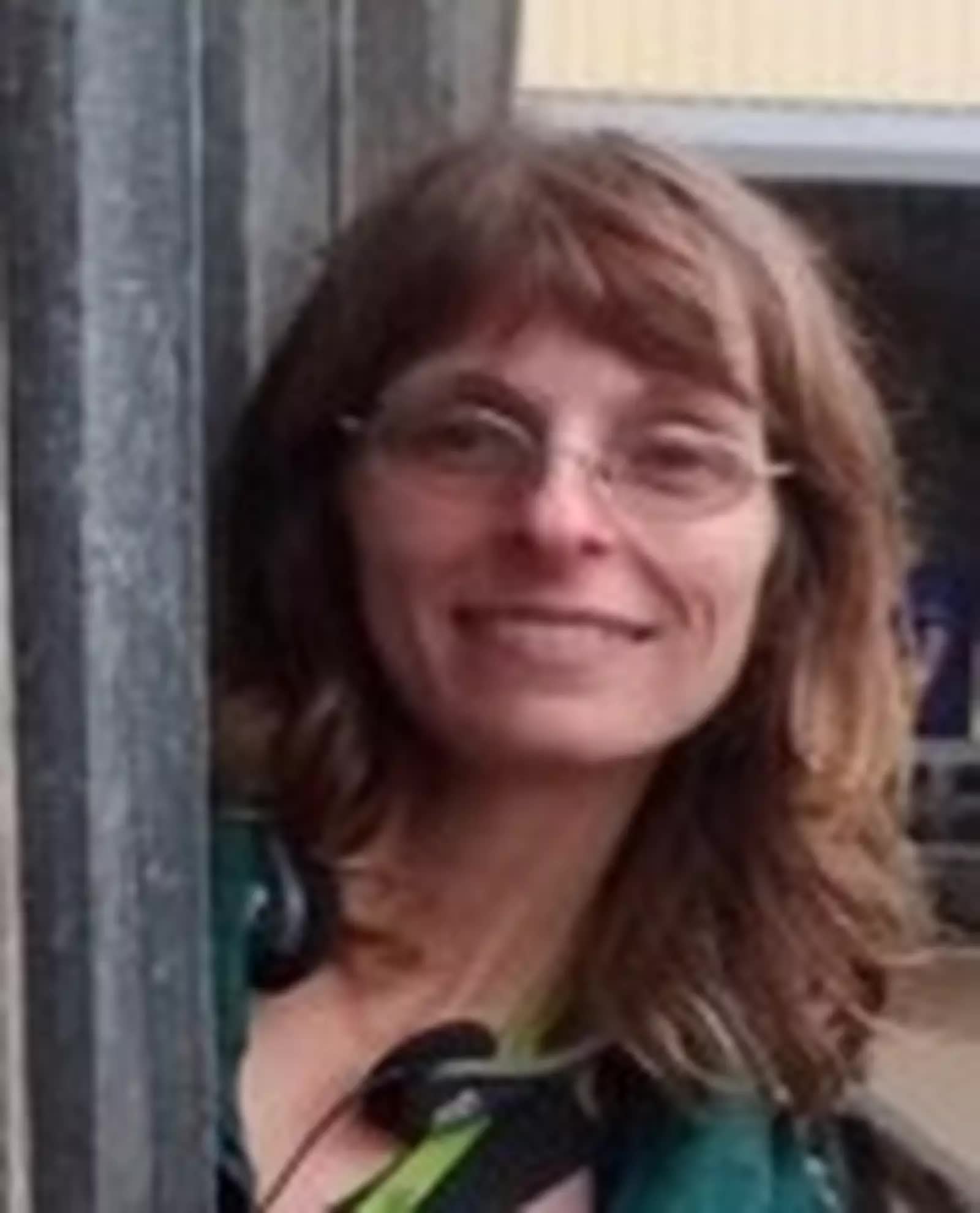 Candice Lucey is a freelance writer from British Columbia, Canada, where she lives with her family. Find out more about her here.
Related podcast:
The views and opinions expressed in this podcast are those of the speakers and do not necessarily reflect the views or positions of Salem Web Network and Salem Media Group.
Related video:
Related article:
10 Lessons from a Navajo Christian Missionary