Perseverance. It's a word that gets tossed around quite a bit in faith-based circles, but what does it really mean? The literal definition is to be persistent in doing something difficult. Does that hold true and mean the same for us as believers?
Yes and no. As Christians, we can expect hardships and difficult seasons in this life. However, if we merely persevere and trudge through by continuing to put one foot in front, is that enough? The way of the world would say, "Yes," it's more than enough.
That's because placing the focal point on our success in overcoming something essentially exemplifies us. It makes us feel good, thinking we conquered and defeated a giant. We can hold our heads high, realizing we came through the other side.
Now, don't misunderstand, we will all have to persevere at some point, and it's not easy. It's gut-wrenching, actually. It's grueling and hard, often filled with emotional highs and lows and even setbacks that can leave us feeling consumed with dread.
Hard times test us, push us, and take us completely out of our comfort zone. When we finally do see a light at the end of the tunnel or come out on the other side, it's easy to breathe a sigh of relief.
But the difference between a worldly perspective and a godly one is that a believer knows where their strength to prevail comes from.
They can hold their head up high because they recognize that in order to keep stepping into the unknown, they step in sync with a Savior that is lovingly guiding them. Perseverance isn't about us; it's about trusting The One that has us.
We Are Commanded to Persevere
As followers of Christ, we aren't meant to persevere in the way the world does but in the way that our God commands us to. That, my friend, comes with a shift in our mindset. When we fall into a time that beckons us to persevere, we are in essence, entering a spiritual fine-tuning.
It's a time in which we can grow in our faith and submit to God, fully trusting Him and surrendering over our hearts, minds, and souls. It becomes a discipline to daily hand over our hurt and fully rely on Him for guidance.
Perseverance is important to God. When we remain steadfast and trust Him to see us through difficult situations, we are telling our God that we know He is fully in control, and we believe in His limitless promises to care for us, love us, and never leave or forsake us (Deuteronomy 31:8).
I don't know about you, but that is so comforting. It's so enduring to know we have a God that is with us through our deepest pain and struggles.
In all transparency, in my most recent suffering and grief, while I felt alone, God's presence was known. He made Himself available for me to see Him.
In the beauty of nature, in the quiet moments where I sat alone, and in precious verses, He took me to His Word. He brought comfort and unexplainable peace in a time of my life that was riddled with inner turmoil and sorrow.
We may not always feel God in every trial, but that's usually because we get in the way. It's easy to turn inward or seek others for help. It's also easy to place blame and point fingers at God, growing bitter or angry.
But we must remember if we are still able to take the next step, it is only because God is walking with us. He is commanding us to persevere.
Examples of Perseverance in the Bible
There are so many beautiful examples of those that struggled to stay the course and fell away even, yet God drew them back in, grew their faith, and helped them overcome and defeat all odds.
The most notable figures that come to mind are Job, who lost everything, yet praised God, and David, that encountered a slew of family tragedies and disasters, yet cried out to God and sought Him through the suffering.
There are numerous accounts of perseverance sprinkled throughout Scripture. Below are two different ladies who demonstrate perseverance, yet their stories are quite similar. They boldly lived out their faith while providing us with a beautiful example of what perseverance looks like.
1. The Bleeding Woman. In Luke 8:40-48, Jesus is pushing through a massive amount of people to make His way to Jarius' daughter, who is sick and dying.
On the way there, a woman, who is also sick and bleeding, secretly touches His cloak. She is immediately made well and stops bleeding, but Jesus notices someone has touched Him.
When she confesses, Jesus sees the posture of her heart and replies, "Daughter, your faith has healed you. Go in peace." (Luke 8:48).
This woman had been bleeding for 12 years. Can you imagine the pain and suffering she must have endured during that time? Yet, Jesus saw her faith and blessed her, calling her "His daughter" and then calling out the persistent faith that allowed her to be healed!
2. The Persistent Widow. Another woman we meet in Luke 18 is in the parable of the persistent widow. This woman was persistent in her prayers to God, asking for His help in guiding her as she requested mercy for a wrong done to her by an adversary.
As she approaches an unrighteous and unsympathetic judge, he refuses her requests (Luke 18:4). Time and time again, she returns, and the judge dishes out the same rejection. However, her persistence and unfailing determination to keep trying nearly forced the judge to finally relent.
Jesus shares this story to show that God hears our persistent prayers and justice will come to the ones that act unjustly (Luke 18: 7-8).
So many lessons are wrapped up in this story, but the boldness this widow took, in her pain and grief, trusting the Lord and His timing, is truly inspiring.
Why We Need to Pray for Perseverance
So, while it may be obvious why we need to persevere, we must also pray to do so. Because it's honestly easier said than done.
We can say we will manage our faith and preserver, even clinging to Scriptures such as, "In all things through Christ" (Philippians 4:19), but once the next obstacle hits — wham!
We're right back to our old habits of letting the tidal wave of sorrow take us out and knock us off our feet, failing to see Who is in control.
Praying for perseverance, especially before we enter into a trial, sets us up to seek faith instead of bending to fear. It reminds us that we have a God that is near instead of swaying to the lie that we are battling our trials alone.
When we find ourselves in the middle of such circumstances, praying for perseverance allows us to see it through to the other side.
It gives us a sense of peace in the wait and a chance to ride the waves with confidence, knowing we have a Savior that is along for the ride, holding a life jacket, telling us, He's got this!
Will you pray for perseverance with me?
Faithful Father,
Thank you for Your promise of unfailing love and comfort in the midst of our trials. We are so grateful that You never leave or forsake us. Grant us the strength to draw close to You and rely fully on You as we walk with trepidation into the unknown struggles of this life.
Give us wisdom and courage to trust You and surrender our hearts, minds, and souls to You. We love You and thank You for all the ways You are moving in our lives. You are a good, good Father. Amen.
For further reading:
3 Ways to Empower Your Prayers
What Is Prayer? Why Do We Pray?
Photo Credit: ©iStock/Getty Images Plus/Delmaine Donson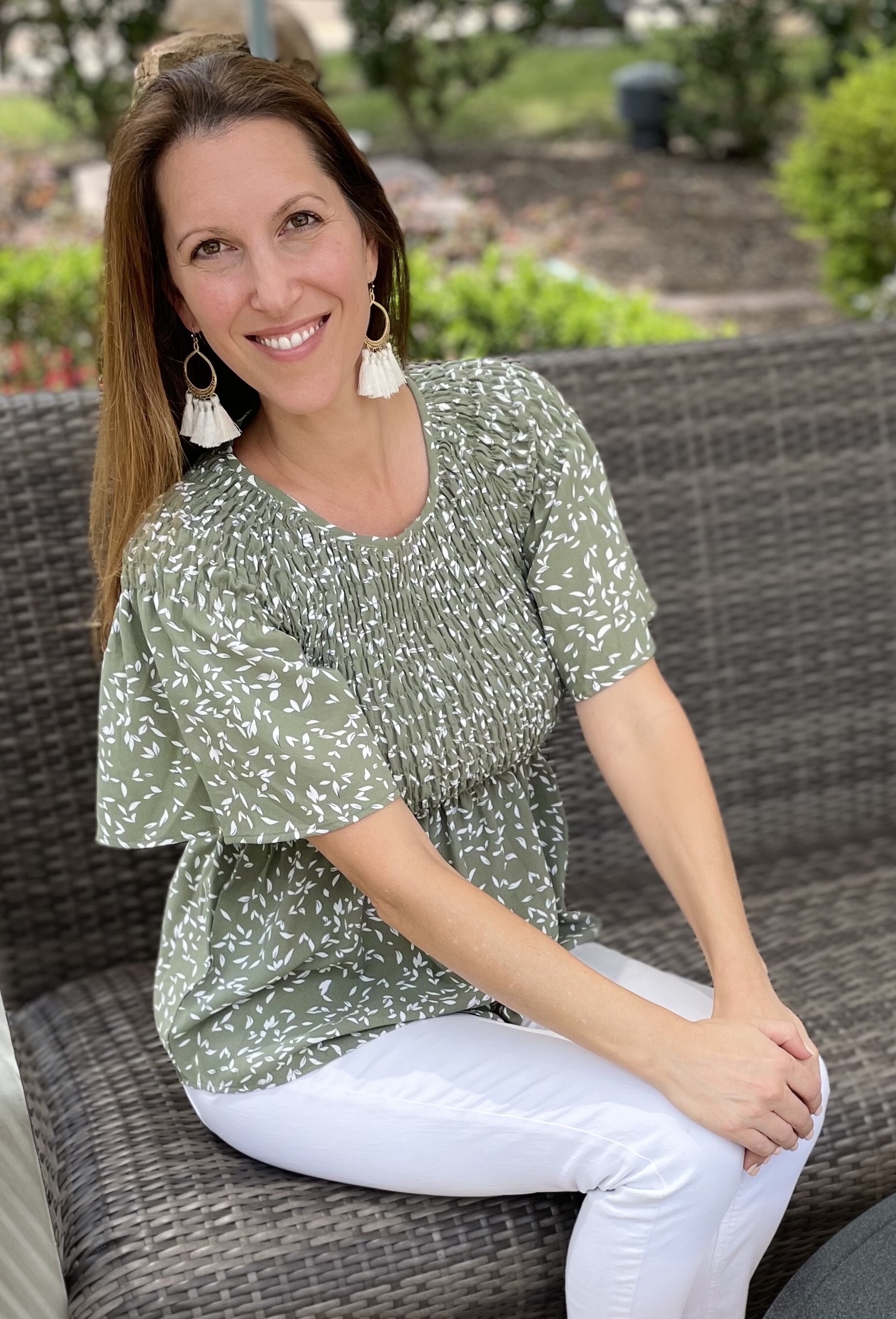 Alicia Searl is a devotional author, blogger, and speaker that is passionate about pouring out her heart and pointing ladies of all ages back to Jesus. She has an education background and master's in literacy. Her favorite people call her Mom, which is why much of her time is spent cheering them on at a softball game or dance class. She is married to her heartthrob (a tall, spiky-haired blond) who can whip up a mean latte. She sips that goodness while writing her heart on a page while her puppy licks her feet. Visit her website at aliciasearl.com and connect with her on Instagram and Facebook.