If you've raised a child, or children, you've likely realized that they weren't the only ones maturing. Every milestone, rebellion, shared dream, broken heart, and brave adventure is an integral thread of immeasurable worth in the fabric of your family's story.
And as you live with and love them more and more, you can't escape the reality that in large part it's all about letting go. Eighteen years (or more) for most of us, in the trajectory of life looks a lot shorter in hindsight as they leave the nest and fly.
Without a doubt, children will test, push, and even reject parents; much like we can be prone to behave toward God. Sometimes we're furious at him, other times very much in need of his presence and love. One of the best reassurances God gives us in his word, however, is that we are all his children.
Why Should We Pray for Adult Children?
Not one of us is expected to figure out our way in this life without seeking his direction in prayer above all. And none of us are expected to supersede his place in our own children's lives. If we've done our job well, we raise children into adults that are less reliant on us, and more reliant on God.
And as they grow into adults, our job shifts more toward the role of encourager and support, than of provider and guide. They're developing their own ideas and making their own decisions. So, although you may have relied on the Bible's invitation to "start children off on the way they should go" (Prov. 22:6) when they lived with you, we are then given the honor of praying over their lives continually (1 Thes. 5:17) once they head out into a world of adulthood.
Prayer connects our hearts for our adult children to the divine plan of God. Praying over them releases our anxieties into his capable hands, and establishes our confidence that God will provide.
If you have let go of children who have grown into their own lives of unknown wonder, here are 10 heartfelt prayers you can pray to uphold them as they discover God's will and way:
1. A Prayer That Your Adult Children Will Seek God
Dear God, I know you created my children, not me. You have a special purpose and calling for their lives. Will you show yourself to be real in their lives today?
So many temptations vie for their attention, and so much is available without seeking. Stoke in them a hunger for your voice. Delight them in ways only you can, because you know every hair on their heads and every plan in their hearts. Establish their steps, Lord, (Prov. 16:9) so they are seeking wisdom in their decisions based on your truth.
Remind them that you alone are God. And when they seek you, Lord, uphold your promise that "those who seek me diligently find me." (Proverbs 8:17)
In Jesus' name, amen.
2. A Prayer for Your Adult Children to Feel Loved
Heavenly Father, I pray that you will reassure my children that you are love. Remind them when they are lonely, or heartbroken, or scared, that I love them. And even more so, demonstrate for them how your love refills and renews them.
May they never feel unloved, no matter how many times the world will certainly hurt them, whether it be lovers, friends, supervisors, neighbors, or even their church.
Show them your love in this world with skin on it. Supply them with friends and coworkers they can genuinely trust, forgive, and grow with. If they ever feel desperate, please connect us, God, so that I can offer the love they need.
Impress on their hearts in signs...wonders...or words from those who love them...that they are worthy and loved no matter what mistakes they will surely make, as we all do.
Remind me always to show them love in ways that secure them in the knowledge that they are loved exactly where and how, and for who they are: a child of the one true God. Give me your words to assure them.
In Jesus' name, amen.
3. A Prayer for Your Adult Children to Experience Peace
God, this world is so chaotic. We spin and fuss and fight and stress. I ask in Jesus' name that you spread a blanket of calm over my adult children, giving them a supernatural peace that surpasses understanding (Phil 4:7).
Because you give not as the world gives (John 14:27), let their hearts be untroubled and help them not be afraid. Please provide for them, Father, the trust and courage they need to sleep well at night, knowing your plan and power are perfect.
Whisper to them that you are their safety and security when the storms of life come through. And that they can rest in the peace of knowing they belong to a family who will always be a safe place to rest their souls.
When trouble comes, move in, God. Quiet their minds and hearts if they race with worry...calling them to wherever you know they will find you.
Reward them, God, with peace when they choose to not engage in the cultural, political, or other wars that wage division instead of harmony. Build up in them hearts that pursue unity. Speak to their souls to choose compassion, so they can experience it from you as well.
In Jesus' name, amen.
4. A Prayer for Your Adult Children to Find Freedom in Forgiveness
Father, you are the only parent who gets it all right. You know what's best, and only you are the way, the truth, and the life (John 14:6). Remind me to always ask for their forgiveness for the ways I parent poorly, even if my intentions are good.
Help them to come to you with all the ways they've been hurt, misunderstood, or overlooked. If they experience betrayal, which I pray you would protect them from, please send them a clear sense of your abiding strength, and gently lead them to forgiveness in time.
Be merciful to their hurting hearts and please encourage those who've hurt them to seek reconciliation. But if reconciliation doesn't come, can you remind them of how you forgave? Will you heal their broken hearts and bind up their wounds? (Psalm 147:3)
In your miraculous way, lead them to your word that says, "be kind and compassionate to one another, forgiving each other, just as in Christ God forgave you." Set them free of pain with your gift of forgiveness.
5. A Prayer for Your Prodigal Child
Abba, you are the God who sees. I trust that you will leave the 99 to find my adult child, and shepherd him into your loving grace. No one walks a perfect line, and you created us to wonder and explore.
I place my trust in you that if I do the loving, God, that you will do the saving. Find my child wherever they are in their journey and show them your love. Never give up, as your word promises us.
Speak louder and pull closer than the voices or temptations that pull them away from your desire for their life. You came to seek the lost and I need to believe you will.
Please use me, or send them someone who will speak the words you long for them to know deep in their souls, to turn them from sin or danger and walk in the light toward my love and yours.
Renew their minds, restore their faith, make your grace known.
In your mighty name, amen.
6. A Prayer for Your Adult Children to Parent with Grace
Heavenly Father, it's amazing to think that you designed the gift of children and went even further to offer the potential for parents to witness their own children becoming parents.
God, can you circle around whatever family my children create and remind them that this is their ministry, a gift of greatest calling, and that children are treasures to cherish? No matter what family structure they choose, or how they share the parenting, equip them, Lord. To speak life into their own children's souls, with your truths.
Empower them, to let themselves and their children fail, explore, and fly.
Help them to make choices that their children can learn from, quieting their tempers when they flare up, or carving out time for them to love their spouse attentively. Bless their family, Lord, as they are also my family, and we are all your children.
Shepherd them to laugh, simplify, and to focus on what's good, what's present, and the beauty of imperfection. Thank you for giving us the finest example of grace. Help my children to reflect your mercy to their children as well.
7. A Prayer for Your Adult Children to Find a Godly Spouse
Gracious Lord, you designed us for relationship. You designed marriage to be a picture of your love for us, for you unconditional and steady affection. A godly marriage takes two imperfect people and makes them more holy. Thank for you this gift.
We know that no marriage is perfect. But a godly marriage that is centered on Christ's love is sure to be fruitful. I pray this for my children, Lord. I pray that you can lead them to someone who is exactly right for them.
Lead them to spouses that make them laugh, that make life an adventure, and help them to see your love and light in every day. Help my children to make wise choices about this huge decision, and to not be swayed by what the world says a relationship should look like.
Please grant them mission-focused partners like Ruth and Boaz, faithful and loyal partners like Mary and Joseph, and Christ-centered partners like Priscilla and Aquila. And help them to trust your timing over theirs, God, because your plan is always perfect.
In your son's name, amen.
8. A Prayer for Your Adult Children's Protection
Sacred Lord, it is no secret that we live in a frightening world. As Elizabeth Stone tells, to have a child is "to decide forever to have your heart go walking around outside your body." There is oh so much that can go wrong.
As our children get older, they may be less likely to blunder and fall physically. But the mistakes that they can make get larger and larger, and more difficult to reverse.
Protect my children, Lord, from anything that will cause them harm. I know they will suffer, that is a part of life. But protect them from anything that you cannot use for their good.
Protect them from Satan's schemes, protect them from the world's influence, and in some cases, please protect them from themselves.
I know that you care about my children more than I ever could. Help my heart to remain steadfast in you, even as it walks around outside of my body.
9. A Prayer for Your Adult Children That Are Making Bad Choices
Abba Father, you have so much grace to give us all. My children need that grace today, Lord. They are making decisions that I do not understand and that I am so worried about. My heart breaks for how their lives could end up if they stay on this path.
Some days it is tempting to ask you to take their free will away. But I know that it is only through this free will that we are fully able to choose you, to love you, to be in true relationship with you.
I beg you that my children can experience this relationship with you fully one day, even if their actions are to the contrary right now.
Thank you, Father, for letting us make mistakes because you know that is how we best learn. Thank you for giving us the free will not to choose you, because it means we also have the choice to choose you with our whole hearts.
Protect my children as they exercise their free will, Lord, and please lead them back to your path and back into your fold.
I love you and praise your name, amen.
10. A Prayer for Your Relationship with Your Adult Children
Oh Lord, you know how many times I have fallen as a parent. You heard the countless times I lost my temper and yelled, you saw every time I took my affection away because of stress and fear. You were there through every mistake I made with my children as they grew up.
And now God, I fear that too much has happened between my and my children. But I know that with you, nothing is impossible.
Help me to be bold in my apologies to my children. And help their hearts to soften to share any apologies they may have in return. Help us build a new relationship, a better one, little by little. Memory by memory. Kind word by kind word.
Breathe life into the dry bones of our relationship and give it life anew.
Thank you for your endless grace and bright hope of a better future.
It is in your son's awesome name that I pray, amen.
Bless you, parents, for trying. For loving, tending, asking forgiveness, giving forgiveness...and for praying. There's power in your prayers, so don't lose heart.
Keep praying, and know that God has them in the palm of his hand.
Photo credit: ©GettyImages/demaerre
---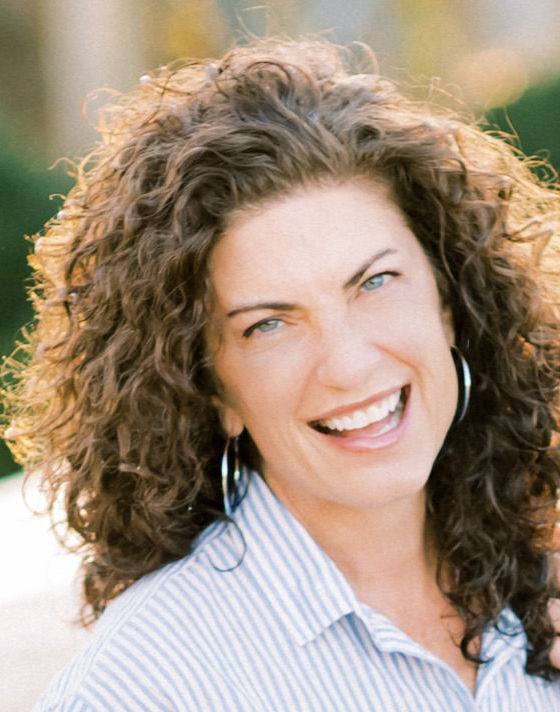 Lia Martin loves to inspire others to lean into the Lord daily. She's a writer, editor, marketer, former Crosswalk.com Faith Editor, and author of Wisdom at Wit's End: Abandoning Supermom Myths in Search of Supernatural Peace. When she's not cultivating words, she loves walking in nature, reading, exploring the latest health trends, and laughing with her two wonderful kids. She blogs at liamartinwriting.com.
---
This article is part of our prayer resources meant to inspire and encourage your prayer life when you face uncertain times. Remember, the Holy Spirit intercedes for us, and God knows your heart even if you can't find the words to pray.
Prayers for Healing
Morning Prayers
Prayers for Family
Prayers for Surgery
Prayers for Strength
Night Prayers Before Bed
Prayers for Protection
The Lord's Prayer: Our Father
Related podcast:
The views and opinions expressed in this podcast are those of the speakers and do not necessarily reflect the views or positions of Salem Web Network and Salem Media Group.
Related video:
Video credits for audio, video, and photos: Soundstripe, Storyblocks, LightStock, ThinkStock, GettyImages; Voiceover by Stephen Sanders

---
Now available is our new Daily Prayer devotional! An easy way to start your day with prayer: read today's prayer and sign up to receive it by email.