Holy Week records the events leading up to the resurrection of Christ. Throughout Holy Week, it is important to reflect upon the events leading up to Jesus' death, burial, and resurrection. In this article, I am going to be sharing a prayer for each day of Holy Week.
Palm Sunday is recorded in Matthew 21:1-11, Mark 11:1-11, Luke 19:28-44, and John 12:12-19. The Old Testament also recorded prophecies of Palm Sunday, such as in passages of Zechariah 9:9 and Psalm 118:1-2, 19-29. Palm Sunday is a special day because it is known as the Triumphal Entry.
The event of Palm Sunday verified that Jesus was indeed the long-awaited Messiah. The people of Israel were treating Jesus as the King He rightfully is. They spread long palm branches across the road as well as others spread their cloaks on the road (Matthew 21:1-11).
Jesus came in riding on a colt in fulfillment of the Zechariah 9:9 prophecy, "Rejoice greatly, Daughter Zion! Shout, Daughter Jerusalem! See, your king comes to you, righteous and victorious, lowly and riding on a donkey, on a colt, the foal of a donkey."
Dear Lord Jesus, I praise You for Your Triumphal Entry. You are my King and I love you. This would have been a time when You received the worship due to Your Name.
Lord, I cannot wait to worship You in the splendor of Your holiness one day in heaven. I praise You God and I thank you. In Jesus' Name, I pray, Amen.
2. Monday
The events of Monday during the Holy Week are recorded in Matthew 21:12–22, Mark 11:15–19, Luke 19:45-48, and John 2:13-17. On this day, Jesus cleared the Temple after He had found the Temple had been corrupted by money changers.
Jesus told the people at the Temple, "It is written," he said to them, 'My house will be a house of prayer;' but you have made it 'a den of robbers'" (Luke 19:46). The money changers had corrupted the Holy Temple and turned it into a place to make a profit.
Dear Lord, I am so sorry that Your Temple was corrupted during the time of Your earthly life. Even today, people disown Your Name. I know I too have sinned against You Lord.
Please forgive me of my sins and bring me closer to You. Thank you for always loving me and forgiving me. In Jesus' Name, I pray, Amen.
3. Tuesday
On Tuesday of Holy Week, Jesus went to the Mount of Olives. The events of Tuesday are recorded in Matthew 21:23–24:51, Mark 11:20–13:37, Luke 20:1–21:36, and John 12:20–38.
On the Mount of Olives, Jesus gave the Olivet Discourse, which was about the End Times, His Second coming, and the impending judgment of mankind.
Dear Lord, thank you for teaching me so much in the Bible. Please continue to teach me more about You through Your Word. I am so grateful for You, and I love You. In Jesus' Name, I pray, Amen.
4. Wednesday
On Wednesday of Holy Week, Judas would have talked with the Sanhedrin to betray Jesus (Matthew 26:14-16). This would have also been the day that Jesus was anointed (Matthew 26:6-13).
We are not certain that this was the day Judas betrayed Jesus, although most scholars do place Judas' betrayal on Wednesday or Tuesday of Holy Week.
Dear God, this would have been a hard day for You. You were anointed with oil in preparation for Your burial. I do not know the thoughts that were going through Your head, but You were brave, and You loved us so much that You willingly died for us.
Today would have also been the day that one close to You betrayed You. I'm so sorry, Lord. I am also sorry for any times I have sinned against You. Thank You, Lord. In Jesus' Name, I pray, Amen.
The day of Thursday is commonly referred to as "Maundy Thursday." On this day of Holy Week, Jesus shared the Passover Feast with His 12 disciples (Luke 22:15-20). This would have been a special occasion for Jesus and His Disciples.
In other words, this was Jesus' last supper before He would die for the sins of the world. He celebrated Passover with His disciples because they were His dearly loved friends.
After the Passover, Jesus left for the Garden of Gethsemane, in which He was arrested. Prior to being arrested, the Lord was in so much agony in the Garden of Gethsemane that He sweated blood (Luke 22:44).
Dear Lord Jesus, this day of Holy Week would have been extremely difficult for You to endure. I cannot imagine the pain You would have felt in the Garden of Gethsemane.
I praise You that You still willingly took on the sins of the world and died in order for us to have life through Your Name. Jesus, You are so powerful and amazing. Thank You. In Jesus' Name, I pray, Amen.
6. Good Friday
Good Friday records the events and final hours before Jesus' crucifixion and death. The Lord was crucified on Friday, and He died on the cross for our sins on this day of Holy Week. The events of Good Friday are mentioned in Matthew 27:1-62, Mark 15:1-47, Luke 22:63-23:56, and John 18:28-19:37.
Good Friday would have been the most painful, enduring, and gruesome day for the Lord. Despite the pain and agony, Jesus felt on the cross, He chose to die for our sins because of His great love for us.
Lord Jesus, what You would have endured on Good Friday is so terrible that I cannot even fathom the pain you were in. I praise You that You continued on and defeated death on the cross.
Your Name is above every Name, and I worship You alone. Thank You Jesus for dying such a painful death on the cross in order for me to live with You forever in paradise. All praise belongs to You Lord. In Jesus' Name, I pray, Amen.
7. Holy Saturday
The day of Saturday on Holy Week is normally referred to as "Holy Saturday." The events of Holy Saturday are detailed in Matthew 27:62-66, Mark 16:1, Luke 23:56, and John 19:40.
On Holy Saturday, Jesus would have been in the tomb after Nicodemus and Joseph of Arimathea would have wrapped His body and placed it in the tomb.
There would have been great weeping, sadness, and pain throughout Israel. The Lord had died, and He was now buried. The people of Israel would have felt a deep sense of hopelessness, but Sunday was coming.
Christ, the pain Your followers would have felt after Your death and burial would have been a horrible aching pain.
I praise You that You were about to raise from the grave and bring great joy back into the hearts of Your followers. I praise You God for defeating death. In Christ's Name, I pray, Amen.
8. Resurrection Sunday
Sunday is the final day of Holy Week, and it is known as "Resurrection Day" or "Resurrection Sunday." This is the day that the Lord was resurrected from the dead. The exact events of Resurrection Sunday are found in Matthew 28:1-13, Mark 16:1-14, Luke 24:1-49, and John 20:1-23.
Mary Magdalene was the first person to see the resurrected Lord, though she did not recognize Him at first. Peter and John raced to the tomb after Mary had shared the news with them, and when they got to the tomb, the tomb was empty.
The tomb was empty because Jesus had been raised from the dead. Jesus appeared to the disciples many times after His resurrection and taught them many things about the Kingdom of God before being taken up into heaven (Acts 1:3).
The Lord had been raised and He will now live forever! Hallelujah!
Lord Jesus, You are wonderful, mighty, and the Savior of the world! I praise You for who You are and Your victory over sin, death, and the devil.
Because You live, I can be confident of the future and have hope in You. I cannot wait for the day to be with You forever. I praise You Lord and I love You. In Christ's Name, I pray, Amen.
For further reading:
What Is the Significance of Holy Monday?
What Is Palm Sunday and Why Do Christians Celebrate It?
What's So Good about Good Friday?
What Is Easter Sunday and Why Is it the Most Important Christian Holiday?
Photo Credit: ©iStock/Getty Images Plus/artplus
---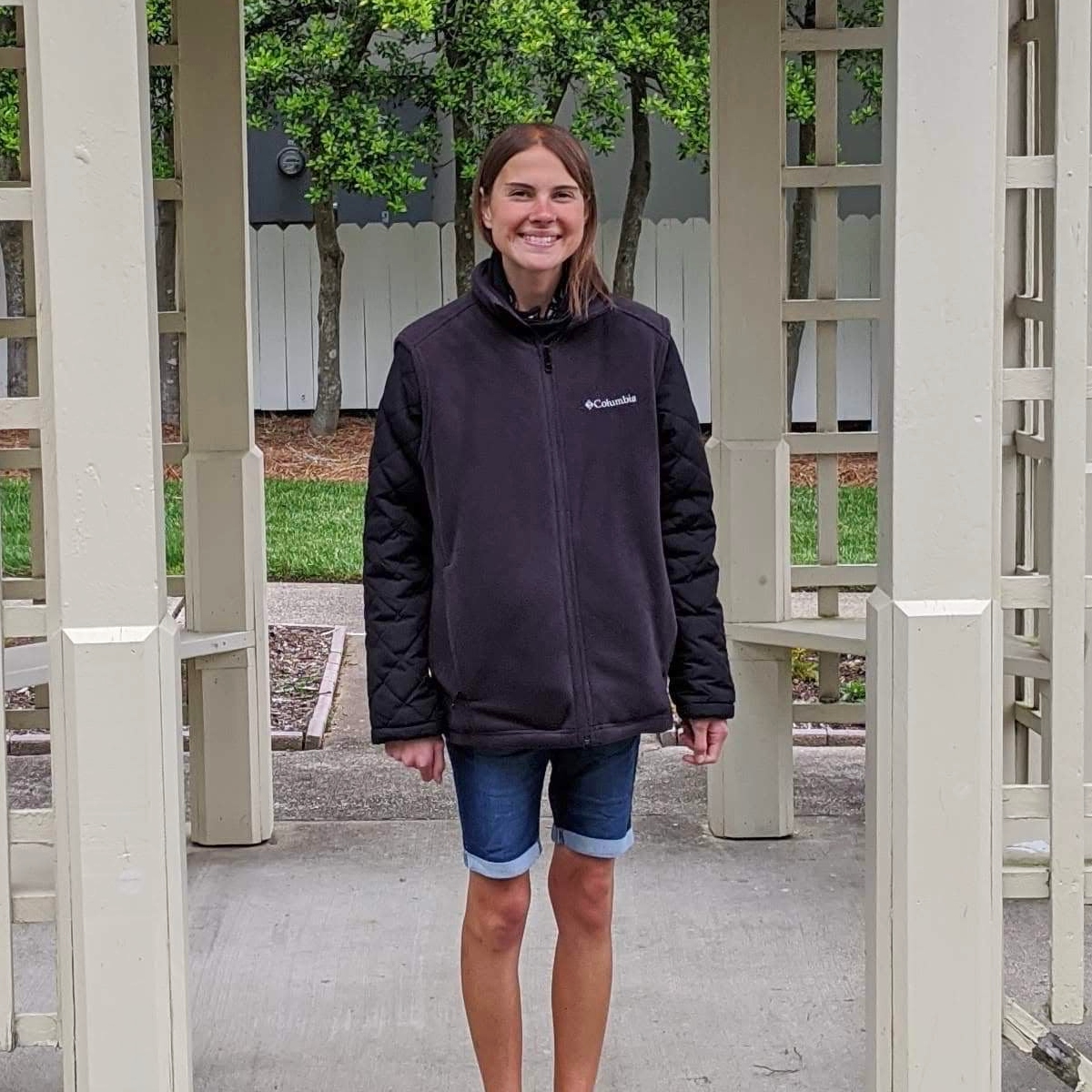 Vivian Bricker loves Jesus, studying the Word of God, and helping others in their walk with Christ. She has earned a Bachelor of Arts and Master's degree in Christian Ministry with a deep academic emphasis in theology. Her favorite things to do are spending time with her family and friends, reading, and spending time outside. When she is not writing, she is embarking on other adventures.
---
Related podcast:
The views and opinions expressed in this podcast are those of the speakers and do not necessarily reflect the views or positions of Salem Web Network and Salem Media Group.
Related video:
Video credits for audio, video, photos: Soundstripe, Storyblocks, LightStock, ThinkStock, GettyImages; Voiceover by Stephen Sanders

---
Now available is our new Daily Prayer devotional! An easy way to start your day with prayer: read today's prayer and sign up to receive it by email.
This article is part of our prayer resource meant to inspire and encourage your prayer life when you face uncertain times. Remember, the Holy Spirit intercedes for us and God knows your heart even if you can't find the words to pray.
Prayers for Healing
Morning Prayers
Prayers for Family Protection
Prayers for Surgery
Night Prayers for Bedtime