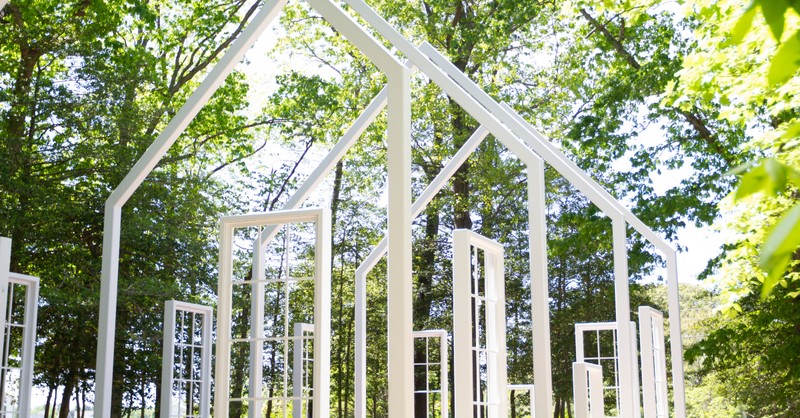 Titus was someone Paul cared for and mentored. As an early church leader, Titus had a front-row seat to the growth and spread of the gospel. The Apostle Paul's letter to his coworker Titus was written out of concern for a church that the apostle had helped plant on the island of Crete. Scholars dispute this letter's timing, but it seems most likely that Paul wrote it after he was released from his first imprisonment in Rome and then traveled east.
The letter to Titus shows that during this same general time frame (the early AD 60s), Paul had preached the gospel in Crete and then left Titus to carry on the church-planting work (Titus 1:5). In the book of Titus, we have an apostolic appreciation of the work needed for a fledgling church to succeed.
Paul's ministry comments in 2 Timothy, written during his second imprisonment shortly before his death, show his recent concern for churches in modern-day western Turkey around Ephesus, where Timothy was serving. First Timothy 1:3 shows Paul departing from Ephesus to minister in Macedonia (northern Greece).
Paul's instructions reflect his intimate knowledge of Crete's local situation and generally speak for all who engage in church-planting work. Indeed, the themes in Titus speak to any church that desires to be sound and growing.
We may summarize Paul's concerns as addressing the need for godly leadership (Titus 1:5–16), sound doctrinal teaching (Titus 2:1–15), and holy living (Titus 3:1–15). These same ingredients are essential for more established churches as well as young ones.
It is significant for the message of Titus that while Paul left his protégé in Crete to set the church in order (Titus 1:5), the letter does not address church organization. Instead, it brims with the message of God's grace as it is practically applied.
As Tim Chester writes, Titus "is all about ensuring the gospel is central to the everyday life of the church, so that the world can be reached for Christ."
To study Titus today is to be challenged to embrace the same priorities that Paul expounded so that God might use us for his gospel in our generation.
Who Was Titus?
All of Paul's letters begin with a salutation that identifies the sender and the recipient and introduces some of the themes of the particular book. This greeting section in Titus is one of Paul's longest, working out his concerns in summary form.
Included in Titus 1:1–3 are words that will recur throughout the letter, including "faith" (1:13; 2:2, 10; 3:15), "godliness" (2:12), "hope" (2:13; 3:7), "eternal life" (3:7), and "salvation" (2:11; cf. 3:5).
As God's bondservant, Paul sends a message that is not his own will but the will of his divine Master. In this way, his humble servanthood also emphasizes the authority with which he writes.
To this end, he further identifies himself as "an apostle of Jesus Christ" (Titus 1:1). The word for "apostle" means "one who is sent."
Paul was writing out of his responsibility for the church in Crete, which his preaching had founded, and with an authority that Titus would recognize as coming from Jesus. Paul continues to be a servant and apostle to the church today.
His labors have been passed down to us through many generations. His writings, together with the rest of the New Testament, form the authoritative rule for faith and practice among Christians.
Paul sent this letter to Titus, the apostolic delegate whom he had left in charge in Crete. We know only a little about this man who played such an essential role in the great apostle's ministry.
Paul calls him "Titus, my true child in a common faith" (Titus 1:4), indicating both his warm affection and Titus's conversion through Paul's ministry. Titus is never mentioned in Acts, but he accompanied Paul on his essential visit to Jerusalem as chronicled in Galatians 2:1–10.
Titus went as a representative of Paul's Gentile converts, and his uncircumcised status prompted the Council of Jerusalem to declare that Gentiles need not practice the Old Testament rituals (Acts 15:1–11).
We can little doubt that Titus's selection reflected Paul's high opinion of this younger servant, whose godliness would commend the Gentile churches as a whole.
Titus later appears during Paul's difficult correspondence with the church in Corinth. In 2 Corinthians 7:6–7, Titus brought a joyful message from Corinth to Paul in Macedonia, giving the apostle assurance of the Corinthians' continued warmth toward him.
2 Corinthians 8:6–24 shows that Titus was placed in charge of gathering the love offering by which the Gentile churches brought relief to the famine-stricken believers in Jerusalem.
2 Corinthians 12:18 tells us that when Paul later had a falling-out with the Corinthian church, he sent Titus to intervene, being confident that he would "act in the same spirit" and "take the same steps" as the apostle himself.
This portrait depicts Titus as an invaluable subordinate who could take responsibility for vital matters and show good judgment on independent missions. We can see why Paul left Titus behind in the difficult church setting of Crete, as Titus 1:5 explains, to "put what remained into order."
The fact that Paul personally invested in promising younger leaders such as Timothy and Titus not only sets an important example for pastors today in mentoring future shepherds but also provided him with the critical subordinates that his ministry required.
It is worth noting Paul's comment that Titus was a true spiritual son — not illegitimate like the false teachers —"in a common faith" (Titus 1:4). Titus was not an initiate into secret mysteries known only to him and Paul, but a preacher and pastor who passed on the same faith he had received for salvation.
The "common faith" he ministered on Crete is the same gospel that we preach today. Though methods may vary, the Christian message never changes, and our "common faith" provides a bond that unites true Christians of all times and varieties.
Whatever Titus was to do on Crete, he was not called an innovator but a faithful servant of what he had received.
Peace, Precious Peace
Paul wrote to Titus: "For the sake of the faith of God's elect and their knowledge of the truth, which accords with godliness, in hope of eternal life" (Titus 1:1–2).
If you will trust in God's Word, believing in Jesus Christ, and then press on in the knowledge of his truth to lead an increasingly godly life, God will grant you the "hope of eternal life."
The result will be peace: Peace with God through faith and the peace of God by the gracious indwelling of the Holy Spirit.
This combination of faith, truth, godliness, and assurance will mark you out, like Titus, as a true child of God in our common faith.
And the peace that God gives will create in you a mounting desire for others to know this faith as well.
For further reading:
What Is an Epistle? What Are the Epistles in the Bible?
What Are the Pastoral Epistles?
What Is the Purpose of the Church?
What Are the Marks of a True Believer?
What Does it Mean That the 'Gift of God Is Eternal Life'?
Photo Credit: ©SparrowStock
---
Dave Jenkins is happily married to Sarah Jenkins. He is a writer, editor, and speaker living in beautiful Southern Oregon.