Perhaps if you were asked to say one thing about Mennonite women, you would mention their modest clothing or their caps. What else would a woman from one of the numerous Mennonite congregations worldwide want you to know about them and their way of life? There is a lot more to their story than long skirts.
1. Mennonite Women Value Community
In a world, which values autonomy and personal space, the Mennonite women's commitment to community seems unusual. Modern women, especially in the West, often value personal space.
The Mennonite Church USA website reports that if one has married into a Mennonite family from another country or region, the congregation "strive[s] to make all feel welcome and part of the group." A Mennonite community will usually "be shaped around local congregations and contexts."
2. Mennonite Women Serve
Women take their roles as leaders and servers within the community seriously as an expression of their obedience to Christ, counting others more important than themselves (Philippians 2:3).
Paul wrote to the Galatians, "Do not use your freedom as an opportunity for the flesh, but through love serve one another" (5:13).
The Mennonites are known for helping others, regardless of nationality or religious affiliation. They often do this by providing basic services such as childcare and cooking, but they accomplish many other types of Kingdom work as well.
3. Mennonite Women on Mission
"Mennonites often feel called to serve God by volunteering and supporting ministries that help others at home and abroad" (Ibid). Women are often in the thick of things, teaching, tending the wounded, or feeding the hungry.
A trio of Congolese Mennonite women discovered that many of the members of their churches could not read the Bible.
They received approval from the African Inter-Mennonite Mission in 2016, started a program the following year, and by 2019 had "trained 200 trainers, and more than 3,000 people had learned to read." Now, these men and women can explore the Word of God for themselves.
4. Education and Excellence
Many Mennonite women go to university to become doctors, nurses, teachers, and scientists. Laura Horst Rosenberger, an alumnus of Eastern Mennonite University (EMU), emphasized the historical and contemporary impact Mennonites have had in the field of medicine.
She cited several examples where "Mennonites have founded hospitals, contributed to the successful treatment" of numerous diseases, and more.
A team of three students from EMU, including two women, won the "international Kryptos Codebreaking Competition" in 2022. Mana Acosta is an engineering student, while Hannah Leaman is studying mathematics.
5. Clothing and Tradition
With so many Mennonites worldwide, it is hardly surprising to find different opinions about dress. Women in many communities are easily identified by their long skirts, long sleeves, and small caps pinned to hair tied into tidy buns.
"Mennonite women used to wear coverings or prayer veils on their heads all the time and dressed plainly, wearing conservative clothing and no make-up or jewelry."
These days, you might not be able to tell a Mennonite woman from any other woman in a crowd, except that she probably will dress modestly.
Women in progressive Mennonite communities and congregations might don t-shirts and shorts, but one can expect those shorts to reach mid-thigh or lower, and shirts will not reveal cleavage.
6. Mennonite Women Use Technology for the Lord's Work
Being Mennonite does not mean one has to avoid technology. Those who shun cell phones, computers, and cars are in the minority.
At a recent conference of Mennonite Church USA, one of the major topics was how to use digital technology with discernment.
A number of the plenary speakers were women, such as Malinda Elizabeth Berry, Ph.D., a professor of theology, and Karen-Marie Yust, Ph.D., a professor of Christian education. "While many Christians may be skeptical of social media," blogger Osheta Moore "advocates using it for proclamation." Mennonite women are putting the internet to good use for the Kingdom of God.
7. Music and Mennonite Women
If you wonder how to break the ice with your new Mennonite friend, ask her about music. Praise and worship through song have been and continue to be important in congregations worldwide.
At one time, their focus was congregational singing; Russian Mennonites in Canada have earned a reputation for choral excellence.
The quality of Mennonite choirs in Canada "can be attributed to a strong choral tradition and to the frequent Mennonite song festivals," according to an article by Helen Martens and Durrell Bowman.
Resources indicate that women take part in the glorious four-part harmony characteristic of religious services. So, even if your new female friend cannot hold a tune, her background will be rich with musical influence.
8. Mennonite Women Are Famous in Their Fields
Once upon a time, just about every sport, academic discipline, or artistic endeavor was dominated by men.
That was true in society as a whole, although certain groups have held onto that statistic longer than others. Still, there have been a few famous Mennonite women, and no doubt there will be more.
Here are just two examples: one in sports, the other in science. Cindy Klassen is a record-breaking Olympic gold medalist from Winnipeg, Manitoba, who took part in three winter Olympics and numerous other competitions as a speed skater.
Before Klassen was even born, Katherine Esau of the Ukraine became a famous botanist in California, publishing over 150 books during the 20th century.
9. Mennonite Women and Quilts
The quilting prowess of Mennonite women is well known. Not only is their work a stunning expression of community feeling and practical talent, but it has even been an inspirational tool.
For example, Rich Preheim interviewed two sets of quilters: one, a group of African-American women from Hively Avenue in Elkhart, the other a group of white women from Community Mennonite Church, both situated in Markham, Illinois.
They had come together to tell a story in textiles. The quilt they created "visually convey[s] the story of African Americans, from being forcibly taken from their native lands, through enslavement and the civil rights era."
This idea came together with help from "a grant from Mennonite Church USA's Central District Conference, of which both are members." Participants shared what quilting meant to them culturally, historically, and personally.
One participant noted that "for slaves, quilts served more purposes than they did for white people," including the means by which individuals could "record events and information, and the stitching on the back could be done to create maps" to help slaves escape their oppressors.
Another participant used quilt making as a means of stress relief and "taught hundreds of women to quilt as trauma healing."
10. Mennonite Women and the War with Russia
Many of the Mennonites across North America originated from Ukraine and Russia. Today, their descendants are sending money and even going back to the danger zone as Russia continues to invade and destroy their cities and their way of life.
Meanwhile, "Mennonite Brethren churches in several Ukrainian communities are choosing to view the Russian invasion as an opportunity to share God's love," wrote Tim Huber.
Anya Oliferovski operates New Hope Centre in Zaporizhzhia, Ukraine, with her husband, Maxym.
The pair has "relocated to the city's outskirts and are staying to help others as long as possible, although explosions from shelling could already be felt as Russian forces advanced closer."
As always, Mennonite women are in the thick of things, emerging from within affected cities and from foreign countries to offer emotional support, cook meals, look after babies, and supply medical treatment.
Mennonite Women Following Christ's Example
The talent and courage of Mennonite women described above will come to the fore both during this conflict and in other situations such as natural disasters. Female doctors and nurses will arrive to set bones, stitch wounds, and perform surgeries.
After the physical needs are met and the danger has passed, other women will employ music and quilting to help survivors process the trauma of war; to record their experiences in song and art.
They will lead, teach, and leave a legacy of Christ's presence, comfort, and tangible help in the midst of suffering.
For further reading:
10 Things Everyone Should Know about Mennonites and Their Beliefs
What Does the Bible Say about the Value of Women?
Photo Credit: ©Unsplash/srz
---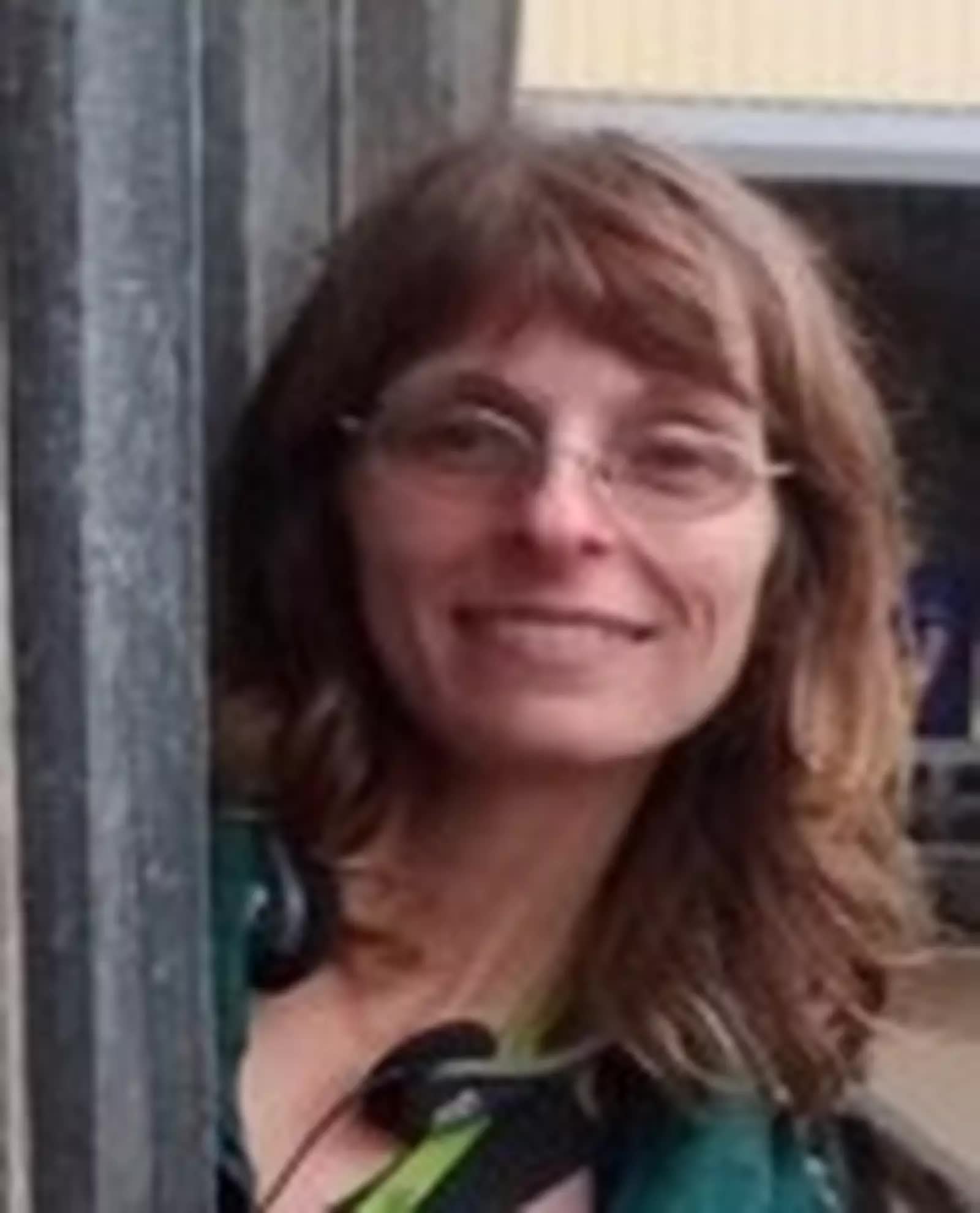 Candice Lucey is a freelance writer from British Columbia, Canada, where she lives with her family. Find out more about her here.