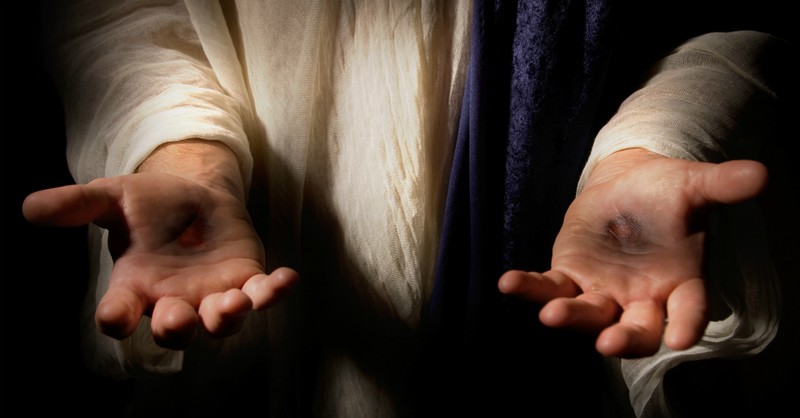 Jesus, in John 11:25, said, "I am, the resurrection and the life. Whoever believes in me, though he die, yet shall he live." The lengthiest explanation of Jesus' resurrection is found in 1 Corinthians 15.
This whole chapter is about how if Jesus did not bodily rise in victory over death, Christianity is false and dreamed up by liars to give false hope to people. The resurrection of Christ is the most known and celebrated miracle in the history of the world.
Rooted in History
Seven hundred years before the birth of Jesus, the prophet Isaiah promised that Jesus would be born humbly, die a criminal's death on a cross, and then raise from the dead to take away our sin once and for all (Isaiah 53:8-12). Many times, Jesus himself declared that He would die and rise from the dead (Matthew 12:38-40; Mark 8:31; 9:31, 10:33-34 John 2:18-22).
The death of Christ was a brutal event where He endured many beatings. He was scourged with a whip and had a spear pierced into His side throughout the crucifixion.
Later, He was wrapped in roughly 100 pounds of linens, which would have killed Him by asphyxiation, were He still alive. However, Jesus was dead before they'd wrapped him in the linens for burial.
Jesus Was Buried in an Easy-to-Find Tomb
Jesus was a poor man, and would not have been able to afford an expensive tomb. After He died on the cross, a wealthy man named Joseph of Arimathea gave up his own expensive burial place for Jesus as a gift.
This made the tomb easy to find, as soldiers were assigned to guard it. The women and disciples who visited the tomb all knew just where to find it.
Because of the well-known nature of this tomb and the frequency in which it was watched and visited, it would have been easy to disprove Jesus' resurrection by opening the tomb and seeing his body within it. (Isaiah 53:9; Matthew 27:57-30)
Jesus Appeared, Alive, 3 Days after the Crucifixion
The Jehovah's Witnesses reject the physical resurrection of Jesus while maintaining that He rose spiritually. This alternative explanation for Jesus' resurrection does not agree with the historical facts.
"Following Jesus' resurrection, many people touched His body; His disciples clung to His feet, Mary clung to Him, and Thomas (the doubter) put his hand into the open spear hole in Jesus' side."
After the resurrection, He appeared to His disciples, who had been uncertain if He had truly risen from the dead. However, the scriptures are clear that He went out of His way to prove His bodily resurrection (Matthew 28:9; John 20:17, John 20:17; John 20:20-28).
Jesus' Resurrection Was Recorded in the Bible Shortly After
Mark's gospel account does not state the name of the high priest at the time; this is because, since it was written so soon after, he expected the people to already know who he was talking about.
This last year of the crucifixion tradition is so near to the time of Jesus' death that there would not have been enough time to form a false legend about his resurrection.
"This proves that the biblical record of Jesus' resurrection was penned while eyewitnesses were still alive to verify the facts." His resurrection was not a legend that was developed after the time of Jesus (Mark 14:53-54, 60-61, 63).
Jesus' Resurrection Convinced His Family to That He Was the Son of God
James, Jesus' half-brother, was originally opposed to the claims of his brother. However, after seeing him alive, James became the pastor of a church and spoke to many people, exclaiming the truth of Christ. In addition, he suffered and died in his pursuit of sharing that Jesus was the true Son of God.
Mary, Jesus' mother, was a member of the early church that James helped shape, and she worshiped her Son as the Son of God, as did Jude - Jesus' brother.
Of course, Jesus would never convince his entire family to be persecuted on his behalf unless He truly was the Son of God (John 7:5; 1 Corinthians 15:7; James 1:1; Acts 12:17; 15:12-21; 21:18; Galatians 2:9; Acts 1:14; Jude 1).
The Resurrection was Confirmed Even by Jesus' Enemies
"Paul was a devout Jewish Pharisee who routinely persecuted and killed Christians. After an encounter with the risen Christ, Paul was converted and became the most dynamic defender and expander of the Church."
If Jesus had not actually been resurrected, Paul would not have gone through such a dramatic conversion.
Paul truly hated Jesus. He would not simply have a complete change of heart unless Jesus had really proven himself as the Son of God. Even in his letters, Paul went on to proclaim that Jesus had risen from the dead (Philippians 3:4-6; Acts 7:54-60; Acts 9).
What Does This Mean?
The burial and resurrection of Christ form two-thirds of the gospel. The gospel is not secondary but primary (1 Corinthians 15:1-3). These are the "words of Christ," which Paul speaks of in Romans 10:17.
Having now examined the biblical arguments for the resurrection, it is now time to make a decision. Jesus often divided His audience into categories: Those who pretend to follow Him and those who authentically take up their crosses and follow Him.
The same is true today; those who accept the gospel will be saved by believing and confessing that Jesus Christ died, was buried, and rose again. The Gospel of Jesus Christ has been the clarion message of the Church for two thousand years.
There is no other message that God has authorized other than His gospel. Any message that takes away from the gospel dismisses Christianity entirely. The gospel is the power of God for the salvation of man's souls. Man's deepest need is Christ's righteousness.
During His sinless life, Jesus demonstrated that He cared for the poor, weak, sick, and so many more by ministering His healing power, which stemmed from the fact He was the Son of God. People knew that Jesus was the real deal and were attracted to Him because of His divine authority and power.
Christians today have been empowered by the Resurrected Christ to spread His gospel to the ends of the earth, calling people to repent from their idols and turn to the living God through His Son, Jesus Christ, whose death forever satisfied the wrath of the Father. It is this gospel that is the foundation stone for the Church, and by it, believers "stand" (1 Corinthians 15:1).
For further reading:
What Is More Important, the Death of Christ or His Resurrection?
What Is the Significance of 'They Found the Stone Rolled Away from the Tomb'?
Why Is Holy Week So Significant for Christians?
Why Do We Say 'He Has Risen' During Easter?
What Is the Significance of the Road to Emmaus?
Why Did Jesus Use the Same Body After the Cross?
What Is the Importance of the Empty Tomb?
Photo Credit: ©iStock/Getty Images Plus/kevinschreiber
---
Dave Jenkins is happily married to Sarah Jenkins. He is a writer, editor, and speaker living in beautiful Southern Oregon.