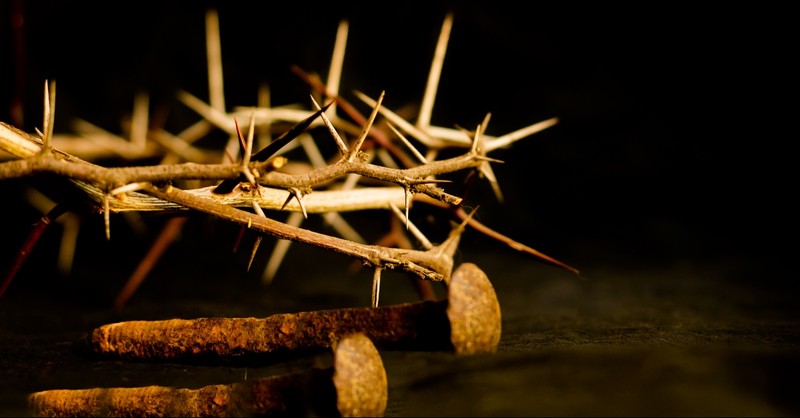 "He himself bore our sins in his body on the tree, that we might die to sin and live to righteousness. By his wounds you have been healed" (1 Peter 2:24).
Christ had to die to pay for our sins. "The Bible says he was raised not just after the blood-shedding, but by it," writes John Piper.
But why was his death so horrific? What did Christ accomplish by dying publicly which could not be achieved in private? Why was the cross necessary instead of something quicker, such as beheading?
Humiliating the Criminal
An audience was invited to watch Jesus, the famous Rabbi, die in place of a murderer. He died alongside two thieves in a spectacle meant to deter would-be criminals, maintain order by fear, and also deepen the disgrace of those convicted.
The religious rulers and the Roman government sought to prove they had destroyed Jesus fully, both the person and the movement, which threatened to undermine their control.
Humiliation strips a person of status, according to Dr. Neel Burton. Compared with mere embarrassment, "when we are humiliated, our status claims cannot so easily be recovered because, in this case, our very authority to make status claims has been called into question." The victim can no longer speak up to "defend [himself] against their aggressor or aggressors."
"And they stripped him and put a scarlet robe on him, and twisting together a crown of thorns, they put it on his head and put a reed in his right hand. And kneeling before him, they mocked him, saying, 'Hail, King of the Jews!'" (Matthew 27:28-29).
By this, we know that Jesus understands the suffering of humiliation. Christ was crucified next to two convicted criminals. He was guilty by association. He did not, however, try to defend himself: He had to die, and he was not ashamed to die for either of those men.
Jesus was not voiceless because of shame, however; he had already said enough. He had told the disciples shortly before his ordeal, "I will no longer talk much with you, for the ruler of this world is coming. He has no claim on me" (John 14:30).
Ministry from the Cross
Every word he did utter from the cross, as he struggled to even breathe, was designed to swallow up shame. He offered forgiveness and restoration to the thieves, one of whom accepted the gift. He asked the Father to forgive the soldiers.
Jesus ensured his mother and beloved disciple would look after each other. He wasted none of his breath on condemnation, thus demonstrating how to love one's enemies even while they inflict torture.
Christians who suffer emotional or physical persecution for their faith can believe that suffering strengthens their character and gives them hope: And they are not ashamed to hope in Jesus Christ (Romans 5:3-5).
This was one way Jesus turned the tables, "disarm[ing]the rulers and authorities and put[ting] them to open shame, by triumphing over them in him" (Colossians 2:15).
Jesus' public death sabotaged the intention of crushing his purpose for coming in the first place. There was no way to intelligently argue that Christ was not truly dead when he was laid in the tomb.
John 19:34 says, "One of the soldiers pierced his side with a spear, and at once there came out blood and water." When he rose from the dead, continuing his public ministry, Jesus not only defeated death but he proved he was the Messiah, and the movement grew instead of dying out.
Finally, Christ's public death gave him a platform by which he proved his consistency. This reached certain spectators at a personal level and continues to solidify his message today. While enduring the torture of crucifixion, Jesus continued to love his enemies as he had taught.
As soldiers gambled for his clothes, "Jesus prayed for their forgiveness, not His own escape. His mercy, perseverance, authority, and forgiveness remained intact throughout his ordeal." This is the "authenticity," which "illustrates the dependability of our Savior, His strength and faithfulness."
He lived and died true to his teaching. As the famous Centurion noted following his death "Truly this man was the Son of God!" (Mark 15:39).
The Longest Day
Victims of crucifixion sometimes died only after a soldier had broken their legs and they were powerless to push against their feet to get a breath. Jesus only lasted a few hours on the cross, but that is not where his torment commenced.
Christ's death started in the Garden of Gethsemane as he prayed to his Father about the torment he knew was coming. He even sweat blood. Immanuel was arrested before the day had begun and soon experienced his first assault. The agonizing walk to Calvary concluded with his crucifixion.
Sources do not agree on how long Christ hung on the cross: From as few as three to six hours typically. Death by crucifixion was supposed to take much longer, but Jesus' body was already succumbing to blood loss and shock. "Pilate was surprised to hear that he should have already died."
Such tortures would have derailed any ordinary human being. Isaiah 53:5 prophesied physical devastation: The crushing of everything from Jesus' status to his body, but not his mind. Signs of shock (any kind of shock) include anxiety and confusion. But Jesus never wavered in character or purpose during his lengthy ordeal.
Here was another sign of his consistency and authenticity: If he was trying to deceive, or was self-deceived, this long day of tortures was designed to unravel the facade. By his stripes, and his endurance, we know this was the real Messiah; God's own Son, on whom our hope rests.
A Brutal Suffering
Dr. C. Truman Davis explains the scouring, which preceded crucifixion: A brutal whipping in which the "skin of the back is hanging in long ribbons and the entire area is an unrecognizable mass of torn, bleeding tissue."
Wearing a crown of thorns and a robe, Jesus was beaten about the head, causing more bleeding. "Already having adhered to the clots of blood and serum in the wounds," the aggressive removal of his robe caused further bleeding.
Historical records seem to suggest that Jesus' scouring was particularly intense because this was to be his "full punishment and that the death sentence by crucifixion came only in response to the taunt by the mob."
In other words, the two thieves beside him would not have suffered such horrific injuries as Jesus. After all, they were not claiming to be gods; they did not threaten the foundations of an empire or inspire such intense ridicule. Their offenses were small compared to those of the Messiah.
Intensity of Sin
Christ was not paying for a lifetime of sins, however; he was paying for all the sins of men and women from the past and for the future.
His death was as brutal as our sin was treacherous. Jesus "went to the cross for one reason: To become the final and complete sacrifice for our sins.
We have sinned and are guilty before God, and we deserve to die for our sins." The plain truth is that "God is holy and just, and sin must be punished."
Everything God created has been corrupted by our rebellion against him (Romans 8:22). "By sending his own Son in the likeness of sinful flesh and for sin, he condemned sin in the flesh." (Romans 8:3).
Christ was broken just as the world was broken. We are meant to face it for our own good; to feel the devastation, the horror of it, and to be drawn to our knees.
The heaviest blow, however, is the one that believers will never face. When Jesus cried "why have you forsaken me?" (Mark 15:34), the Father had turned away.
"This is the deepest, darkest part of Jesus' suffering," writes Thabiti Anyabwile. "Social abandonment was horrible but came from outside. Emotional desertion was painful but only inside Jesus. [...] Something was torn in the very fabric of the relationship between Father and Son." This is real anguish; what believers have been saved from by Jesus.
Payment for Sin, Our Hope in Christ
Jesus was perfected by his suffering (Hebrews 2:10) and those who abide in Christ are also being perfected (Hebrews 10:14). Christ overcame darkness by rising from the grave, and we have also been raised, but we still suffer.
Meanwhile, "we do not have a high priest who is unable to sympathize with our weaknesses, but one who in every respect has been tempted as we are, yet without sin" (Hebrews 4:15).
Humiliation, degradation, physical torment, taunting, rejection, betrayal, searing pain, terror, wrongful accusations: He went through it all.
This should give us hope. "By his wounds you have been healed" (1 Peter 2:24). The extent to which Jesus willingly suffered testifies to the depth of his love. The resurrection is as breathtaking as his death was horrific.
In this, we experience deep security in our Savior: That he could and did overcome not only death but such a death.
For further reading:
7 Reasons Christ Suffered and Died
What Was the Crucifixion of Jesus? Facts about His Death on the Cross
What Is the Medical Account of the Crucifixion?
A Physician's View of the Crucifixion of Jesus Christ
Does Proof of Jesus Other Than in the Bible Exist?
What Is More Important, the Death of Christ or His Resurrection?
Photo Credit: ©iStock/Getty Images Plus/gabrielabertolini
---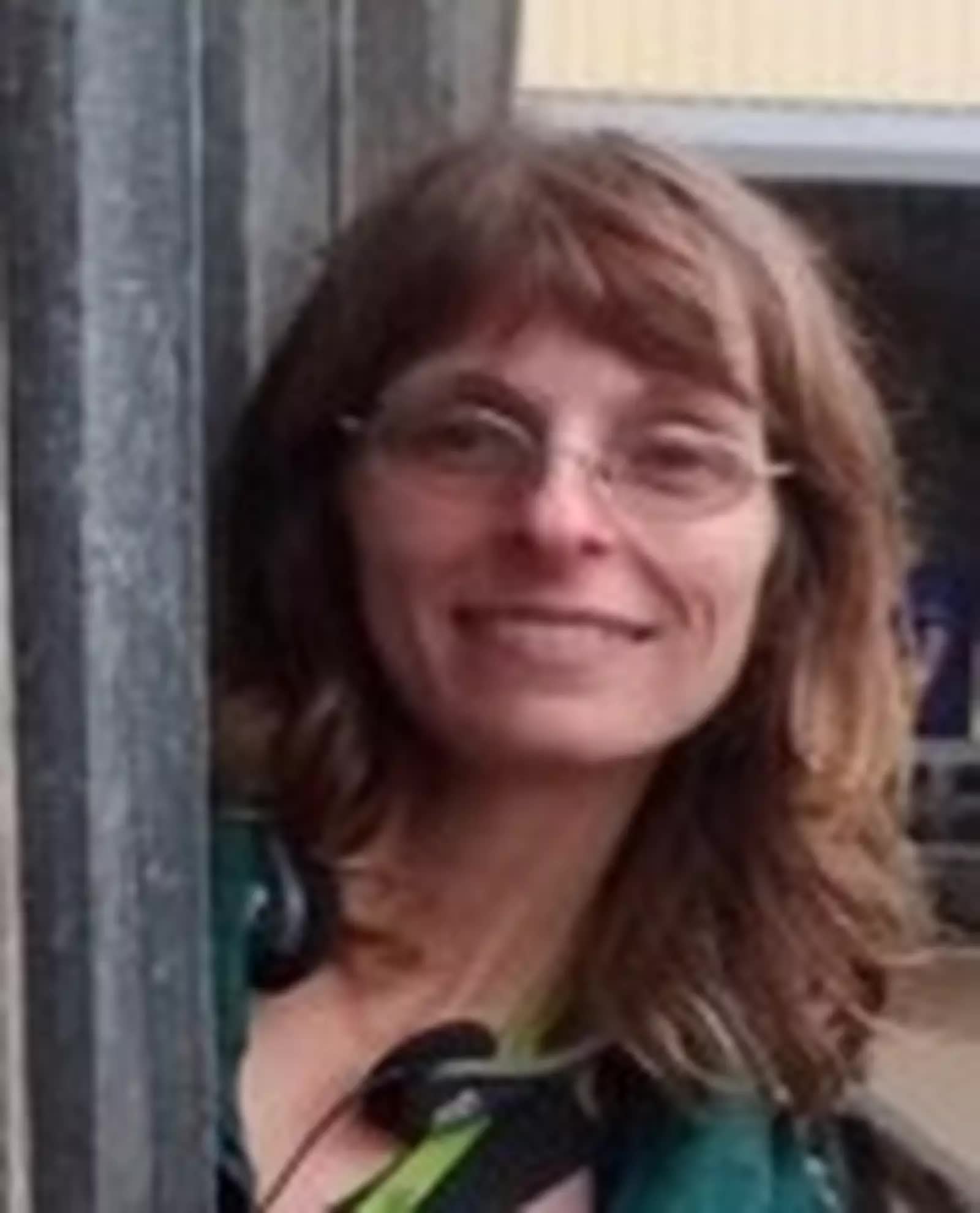 Candice Lucey is a freelance writer from British Columbia, Canada, where she lives with her family. Find out more about her here.