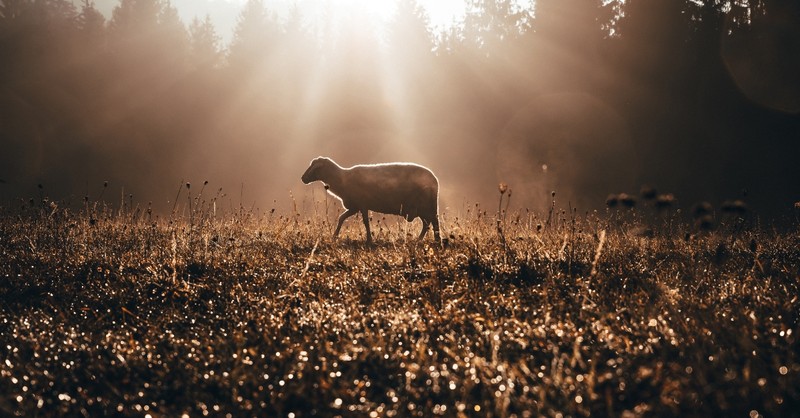 The parables of Jesus were stories He told to illustrate spiritual truth with everyday things. Seeds, fish, trees, bread — things people could easily relate to. While the parables He told sparked spiritual understanding in some people, they also served to make others aware of their own darkened spirituality.
And the disciples came and said to Him, "Why do You speak to them in parables?" Jesus answered them, "To you it has been granted to know the mysteries of the kingdom of heaven, but to them it has not been granted. For whoever has, to him more shall be given, and he will have an abundance; but whoever does not have, even what he has shall be taken away from him. Therefore I speak to them in parables; because while seeing they do not see, and while hearing they do not hear, nor do they understand" (Matthew 13:10-13 NASB).
These are heavy words. Jesus didn't come to make everyone feel better about themselves, but to bring truth, salvation, and grace to them. To bring freedom to their soul, not pillows for their prison cells. In some cases, His words turned up the light in their hearts and for others, when the Light came near, they retreated further into their own darkness.
However, some responded to their uncomfortable lack of understanding by pressing into Jesus harder. Nicodemus and the woman at the well are two examples of people who thought they understood the truth about spirituality and when they were confronted with Jesus' unsettling words, they pushed into Him instead of drawing away.
Understanding Jesus' Parables
Peter also pressed into Jesus despite or even perhaps because of how hard it was to understand His parables. When Jesus explained that He is the Bread of Life, many were confused, thinking He meant for them to literally eat His body.
Therefore many of His disciples, when they heard this said, "This is a difficult statement; who can listen to it?" But Jesus, conscious that His disciples grumbled at this, said to them, "Does this cause you to stumble? What then if you see the Son of Man ascending to where He was before? It is the Spirit who gives life; the flesh profits nothing; the words that I have spoken to you are spirit and are life. But there are some of you who do not believe." For Jesus knew from the beginning who they were who did not believe, and who it was that would betray Him. And He was saying, "For this reason I have said to you, that no one can come to Me unless it has been granted him from the Father." As a result of this many of His disciples withdrew and were not walking with Him anymore. So Jesus said to the twelve, "You do not want to go away also, do you?" Simon Peter answered Him, "Lord, to whom shall we go? You have words of eternal life" (John 6:60-68).
List of Parables and Their Meanings
Each parable Jesus told served to bring truth and that truth functioned like a knife separating those who wanted truth and those who didn't.
Here is a simplified list of topics included in Jesus' parables. Many of the parables described the Kingdom of Heaven, not just heaven the place, but heaven as a kingdom with a purpose.
How the Kingdom of Heaven Is Shared with Others
How The Kingdom Of Heaven Works (How God's Character/Values Are Revealed)
How God Responds to Those Who Have Gone Astray
How the Kingdom of Heaven Is Attained
The Coming Time When the Kingdom of Heaven Reigns Unchallenged
Why Does This Matter Today?
While the parables reveal spiritual truth through practical illustrations, regardless of whether or not a sowing seed hits us personally in our day-to-day living, just like the original audience, the parables require us to decide if we press into or turn away from the Scripture we understand. Will we respond like the disciples who followed Jesus until His words seemed too radical or will we, like Peter, Nicodemus, and the woman at the well, follow Him all the more when His words are hard to swallow?
© iStock/Getty Images Plus/kovop58