I like metaphors and word pictures. In my mind, we are like sailing boats adrift at sea, and Christ is our anchor. That part of Hebrews 6:19 I can instantly see in my mind. "We have this as a sure and steadfast anchor of the soul, a hope that enters into the inner place behind the curtain" (Hebrews 6:19, ESV). Our anchoring hope is Christ. I want to deconstruct this verse and then put it back together again.
We have this as a sure and steadfast anchor of the soul, a hope that enters into the inner place behind the curtain (Hebrews 6:19, ESV).
This hope is like a firm and steady anchor for our souls. In fact, hope reaches behind the curtain and into the most holy place (CEV).
It's an unbreakable spiritual lifeline, reaching past all appearances right to the very presence of God (The Message).
Christians place their hope and trust for eternity in the saving work of Jesus Christ. As NEEDTOBREATHE puts it in their song "Child Again," He is "our hope unbroken."
Out of the three versions of Hebrews 6:19 listed above, however, The Message might be closest to the original Hebrew, which does not feature the word "hope."
Instead, the verse (rearranged according to English syntax) would sound like this: "which as an anchor we have of the soul, both sure and unshakable and entering into that within the veil."
The anchor is firm, steady, and unbreakable because it is Christ. Christ is our anchor to eternal life with himself. This hope takes us to a real place where a real person waits for us behind the curtain, which is an allusion to the veil in the temple set up to separate the priests from the Mercy Seat (Exodus 26:33-34). Our anchor — Jesus — takes us into that once-forbidden space.
All-Access Pass
"The torn curtain reveals that all believers have fresh, unparalleled access to God." Greg Lanier explains the symbolism behind the torn curtain. When it was torn in two at the death of Christ, this signified that Jesus had bought us full access to the Father by the shedding of his blood.
Previously, access was only granted to the high priest, only provisionally (he had to be ritually clean and make an acceptable offering), and only once a year. "The curtain at the heart of the Jerusalem temple was part of a chain of barriers to entry, each of which Jesus removed."
I'm trying to imagine what it would be like for me right now if I couldn't talk to the Father directly, or only after satisfying certain expectations. Have you ever visited a demanding relative, one you tolerated as an act of familial duty?
There was so much pressure to wear an outfit she wouldn't criticize, to bring a fruitcake she wouldn't reject, and to stay just long enough to be polite but no longer than necessary.
Perhaps this stiff and self-righteous person was unbearable to be around, but you knew your mom would expect it of you, so you gritted your teeth and did your duty. As if she didn't know — of course, this member of the family could see into your heart, but she was arrogantly gratified at the same time.
A Torn System
Maybe nothing would make this starchy relative happy, certainly not such religiosity. On the surface, perhaps, but after the family had gone home and taken their false regard with them: she would be alone again with her disappointment. No one could ever get close to her.
Maybe her rigorous standard-setting, though exhausting, enabled her to sit in a position of moral authority. The religious leaders of Jesus' day painted a picture by making too many demands of the people: a picture of a stiff, unloving, petty-minded God.
And maybe this matriarch wanted something deeper, warmer, and closer, but she didn't know how to get that from her nieces and nephews? What if those careful preparations before their visit were made out of a desire to come closer? To invite them into relationship with her?
Lanier explains that "the curtain was a kind of metaphor for what truly blocked the entrance to God's presence in Jesus' day, and in ours: the empty externalism of going through the motions."
The priests of first-century Palestine had turned faith into an impossible sort of accounting system in which believers were always in the red.
How could they get into God's good books? They could never be reconciled to God by dressing right or avoiding unclean foods or by performing rituals of any kind because they didn't love and honor God; they tried to manipulate him and stay in his good books.
Their leaders had created a finite picture of their God. Furthermore, the Pharisees' demands suggested both that we have some control over how and why God comes close to us, and that God needs something from us to be satisfied.
Meeting God
Tearing the curtain indicated to God's people that they could meet with him individually, no priests required; this was his sign to them. God is not indifferent, and he does make a way for all of us to find hope. The Pharisees were oppressors, but not God: his love is deep and soul-warming. He tore the curtain; we didn't do that!
That finicky aunt, the one who won't be satisfied: she has to give her relatives a reason to trust that if they try to get close, she won't reject them. That she can be trusted with their affections. She will look past externals (torn jeans, dangly earrings, tattoos) and take interest in their hearts.
The Lord demonstrated that he is trustworthy. He is warm, generous, and loving. He does look past our exteriors to the Imago Dei within each of us. Where believers are concerned, the blood of Christ covering our sin enables us to draw right up to the Father.
Respecting and honoring him is a good thing, but not if duty replaces genuine, loving reverence and awe. Are we trying to force him to give us what we want, or kneeling because he is our Lord? Do we think this closeness emanates from something in us?
Relationship with God starts with him. "In this is love, not that we have loved God but that he loved us and sent his Son to be the propitiation for our sins" (1 John 4:10). The Father wants us to sit at his feet and feel a blend of wordless wonder and deep rest.
Hebrews 6:19 in the ESV nestles within a section entitled "The Certainty of God's Promise." The writer reminds his readers that Abraham received the promised blessing from a God whose Word could be trusted implicitly. Abraham waited a long time for his son Isaac, but he could testify to the trustworthiness of God.
Abraham trusted the One True God who swore an oath by his own name — there was none greater — "so that by two unchangeable things, in which it is impossible for God to lie, we who have fled for refuge might have strong encouragement to hold fast to the hope set before us" (vv.18-19). Those unchangeable things were "the counsel and the oath of God" according to Matthew Henry.
Unlike Abraham, however, Christians have seen the real hope of Israel fulfilled in the birth, death, and resurrection of Jesus. He is our hope because by his blood we are made righteous and can come to the Lord at any time if we declare Christ as our Savior and King. Do you love him and worship him? If not, unbelief is your veil. Only in Christ do we meet the Father.
Giving Reason to Hope
Once again, I marvel: God cares about our struggle to believe. He gets real about it, providing answers to our doubts. Instead of saying (as he could) "I'm done with you!" it's as though he tells us "I know it's hard. Let these reminders encourage you" by the same comfort by which Paul and the disciples were comforted (2 Corinthians 1:4).
Certainly, we don't see everything clearly yet, but the veil is gone. If I feel like there is a curtain between me and Christ, the gospel reminds me that it's an artificial barrier of my own making. I can ask Christ any time to help me remove it.
For further reading:
Why Do We Need Jesus as Our High Priest?
How to Live Out Faith Found in Hebrews 11
Photo Credit: ©iStock/Getty Images Plus/wildpixel
---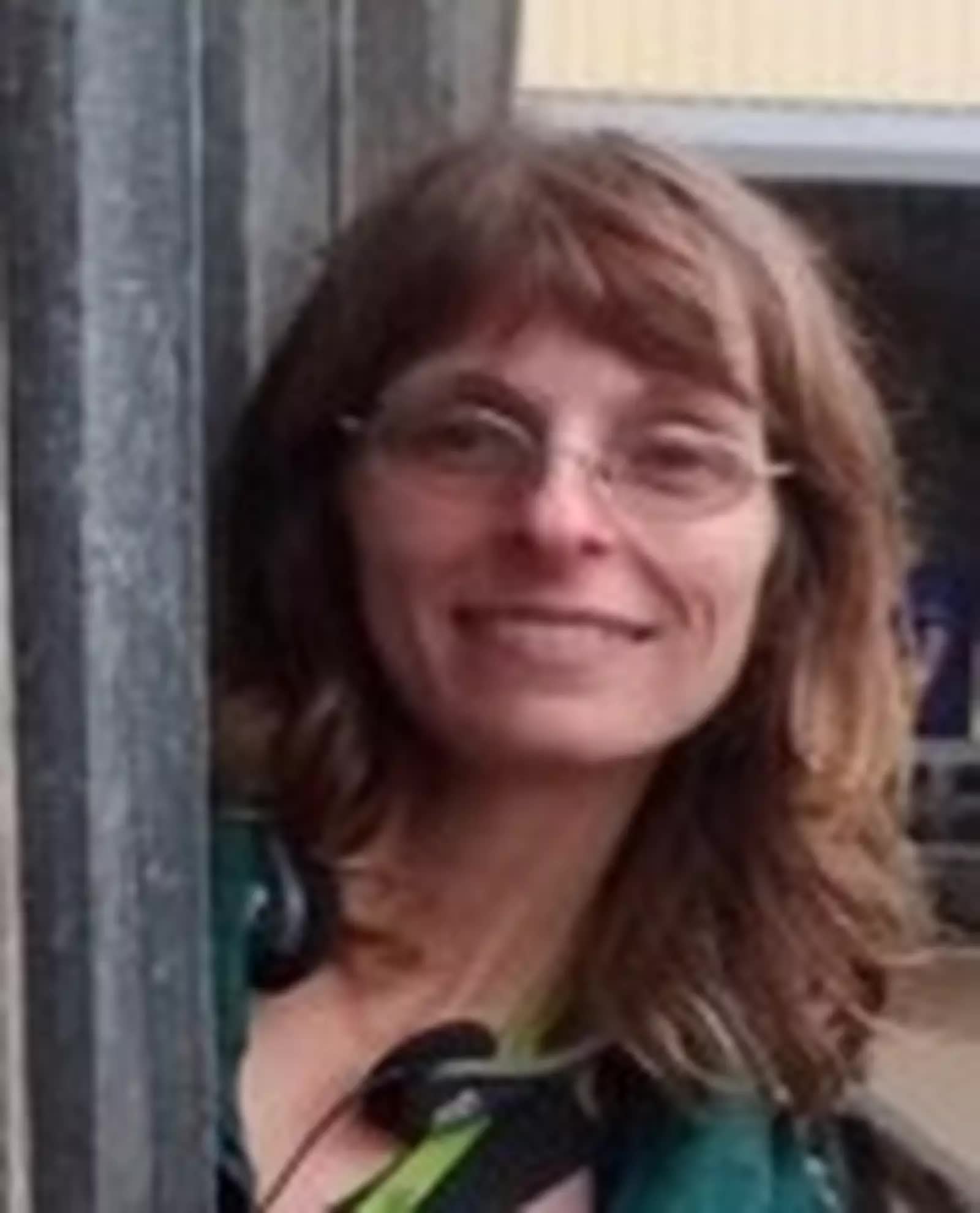 Candice Lucey is a freelance writer from British Columbia, Canada, where she lives with her family. Find out more about her here.
Related podcast:
The views and opinions expressed in this podcast are those of the speakers and do not necessarily reflect the views or positions of Salem Web Network and Salem Media Group.
Related video:
Thumbnail courtesy of Canva.com Stock footage courtesy of soundstripe.com