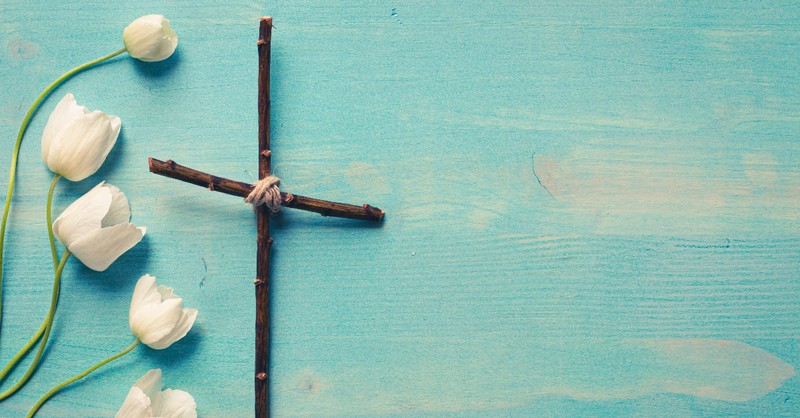 To understand the meaning of this phrase, we must review the passage of Colossians 1:24-29 for proper context.
Paul is writing to the Colossian believers and tells them that he now rejoices "in my sufferings for you and fill up in my flesh what is lacking in the afflictions of Christ, for the sake of… the church… to fulfill the Word of God, the mystery which has been hidden… but now revealed to His saints. To them, God willed to make known… this mystery among the Gentiles…."
Paul completes verse 27, revealing that mystery, "Christ in you, the hope of glory."
Paul rejoices in his sufferings for the believers at Colosse. Briefly, recall that in suffering for the cause of Christ, He is working in each of us for His good purpose (Philippians 2:13).
How Is Christ Our Hope of Glory?
Even during His earthly ministry, Jesus tells the disciples that they should expect to suffer for His name's sake (Matthew 5:11-12) and to "rejoice and be glad, for great is your reward in Heaven."
James reminds believers to count it all joy when experiencing various trials (James 1:2), and Paul reminds us that the suffering "cannot compare to the glory that will be revealed in us" (Romans 8:18). Note that suffering for and with Christ brings about the glory of Christ in us (Romans 8:17).
Paul then reveals a mystery from past generations that is now available to believers of all people groups, that of Christ living in each believer.
In the Old Testament, people of faith who looked forward to the promises of God being fulfilled through the Messiah, though recognized as faithful, did not experience a permanent indwelling of the Holy Spirit but only for specific times when the Spirit came upon or entered a person to accomplish a task requiring God's power (Judges 14:6; Exodus 35:30-31; 1 Samuel 16:13). Not all Old Testament believers had the Holy Spirit within them.
The indwelling of the Holy Spirit in all believers changed after Jesus died, rose again, and ascended into heaven.
On the day of Pentecost, the Holy Spirit was given (Acts 1:8; Acts 2:4) to the Jewish disciples, then to the Samaritans (Acts 8:14-17), and then to the Gentiles (Acts 10:44-48).
Now that the Holy Spirit has been given to all, the New Testament is full of teachings on how the Spirit indwells all believers (Romans 8:11; John 14:15-17; I Corinthians 3:16; 6:19).
The Holy Spirit's role is to speak of, represent, and point to Jesus (John 16:13-14). He seals us (Ephesians 1:13-14) and keeps us until the Day of Redemption (Ephesians 4:30), and He grows fruit within us (Galatians 5:22-23) to make us more into the image or reflection of Jesus Himself.
Since the Spirit points us to Jesus, we can also say that Jesus Himself lives within us (2 Corinthians 13:5; Romans 8:10; Galatians 2:20).
This is the mystery of which Paul speaks in Colossians 1, that Christ now lives in the life of the believer, which the Holy Spirit has "quickened," or made our spirit that was dead in sin to become alive (Romans 8:11; Ephesians 2:1; I Corinthians 15:45; 1 Peter 3:18).
In all aspects of Christ being in us, we see the entire Godhead at work — God the Father, God the Son, and God the Holy Spirit — making our newly created (2 Corinthians 5:17) lives in a manner that makes our spirits alive through the Holy Spirit and the resurrection of our bodies through the resurrection of Jesus.
To recap, through our suffering for the sake of Christ, we are given God's joy through the work and indwelling of the Holy Spirit and the fruit of the Spirit (Galatians 5:22), able to rejoice in all circumstances, which leads us to the mystery from old that is now revealed — Christ in us.
After all, God's plan from the beginning was to reconcile man back to Him and, because of sin, that could happen only through Jesus (2 Corinthians 5:18; Romans 5:10).
Now all believers are made alive and indwelt permanently, sealed by the Spirit, and held or kept until we are united with Christ in His return.
What Does 'Christ in You, the Hope of Glory' Mean?
Many people today who use the word "hope" generally mean it as wishful thinking, to wish for a particular event or circumstance, as something they might like to have or do if the stars properly align, or good luck or fortune is on their side.
Phrases like "I hope my car starts" or "I hope I win the lottery" relate to wishful thinking that may or may not occur and, oftentimes, cannot or does not occur.
When the Bible uses the word "hope," it defines something that is sure, certain, and based on God's promises and faithfulness. When we read of "hope" in Scripture, we can often insert the word "confidence" or "trust."
God gives us hope (confidence) and a future (Jeremiah 29:11); we can endure because of our hope (confidence, trust) in Jesus' faithfulness (1 Thessalonians 1:3); that He has enlightened us so we may know the hope (confidence) to which he has called us, the riches of His glorious inheritance in His holy people (Ephesians 1:18); and that those who hope (trust confidently) in the Lord have their strength renewed (Isaiah 40:21).
Paul tells the Corinthian believers that their hope is firmly grounded — to share in sufferings so they can share in comfort [which brings joy] (2 Corinthians 1:7).
Paul encourages Titus (Titus 1:1-2) as "a servant of God and an apostle of Jesus Christ to further the faith of God's elect and their knowledge of the truth that leads to godliness — in the hope of eternal life, which God, who does not lie, promised before the beginning of time…."
So, what is the "hope of glory?" If Christ is in us, we have the fruit of the Spirit to conform us more into the reflection and image of Jesus.
As we share in Christ's sufferings, we can rejoice in it, so when Jesus' glory is revealed, we can be glad with exceeding joy (1 Peter 4:12-14) for the spirit of glory and of God rests on us, for which on our part, He is glorified.
When Christ is in you, God promises that when you share in Christ's sufferings, you will also share in His glory — His reflection of His magnificence, His light, His honor. Believers who endure suffering and persecution for Jesus' sake are blessed (Matthew 5:11).
The mystery which Paul unveils to believers is that Christ is now dwelling in believers, sealed by the Holy Spirit, with the hope (confidence, trust in God's faithfulness and truth) that we will be glorified.
Paul again encourages the Corinthian believers to not lose heart (have hope, confidence, trust in God's promises and faithfulness, 2 Corinthians 4:16-18).
We can also state that with Christ in us, we have the hope of glory, as written to Titus (Titus 2:13). The verse states, "Looking for that blessed hope, and the glorious appearing of the great God and our Savior Jesus Christ…."
This glory came through Jesus' suffering; our hope (confidence, trust) of glory in our lives will come through enduring the sufferings for His name.
We not only have the hope of sharing in Jesus' glory and being glorified through our endurance of suffering, but also the confidence and expectation of Jesus' glorious appearing to where we will reign and live with Him forever.
In context, suffering produces comfort and joy. Becoming more like Christ as He lives in us and being more conformed to the image of Jesus daily through the work of the Spirit, we can endure the suffering with the hope (confidence) that God will keep His promise to allow us to also share in Jesus' glory — the hope of glory, only attained through the indwelling of Christ which gives us the power to endure it (Romans 5:1-5 ).
For further reading:
What Does the Phrase 'Hope Springs Eternal' Mean?
How to Make a Fresh Start in Christ
What Is Glory in Christianity?
Photo Credit: ©iStock/Getty Images Plus/Kara Gebhardt
---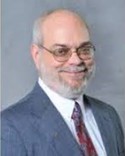 Randy DeVaul serves as a community/crisis response chaplain with a national Christian response team and as a deacon, missions coordinator, and small groups leader in his home church in Central Florida. Published regularly since February 2000, Randy is a regular contributor to international, regional, and local trade, lifestyle, and news publications and author of three workplace safety books. You can follow him here and here.