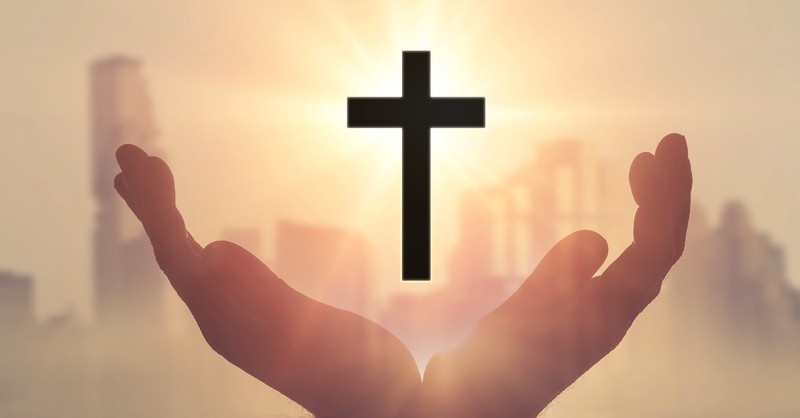 What does the phrase "to live by faith in the son of God" actually mean to us today? As Christians, it may be hard to see that our society is getting more sinful as the days pass by.
So, let us take a few moments to take a closer look at this verse of Scripture:
I have been crucified with Christ and I no longer live, but Christ lives in me. The life I now live in the body, I live by faith in the Son of God, who loved me and gave himself for me (Galatians 2:20).
Does He Truly Live Within My Heart?
How long have Christ and I been crucified together? God looks at me legally as though I died alongside Christ. I am no longer condemned because He died for my sins (Colossians 2:13–15). I have become one with Christ relationally, and my experiences are based on His.
Romans 6:5-11 says that in union with God, I gave up my previous life (died to my old life) to live a Christian life. In my day-to-day existence, I should daily kill evil cravings that hold me back from following Christ (Luke 9:23-25). This is also a kind of dying with Him.
Christianity emphasizes living rather than dying. Romans 6:5 says that I was raised with Christ because I was crucified with Him. I am legally free to develop into the image of Christ because I have been reconciled with God (2 Corinthians 5:19).
Christ lives in me, which is my reason for living and my hope for the future (Colossians 1:27), and I have Christ's resurrection power in me to fight against sin (Ephesians 1:19-20).
So, my question is this, why do Christians choose to remain in sinful lifestyles? If Scripture tells us that we are to die to the old self, then why do Christians still live in sin?
"No one can serve two masters. Either you will hate the one and love the other, or you will be devoted to the one and despise the other. You cannot serve both God and money" (Matthew 6:24).
Now, let us look at another passage of Scripture, Romans 6:5-11,
Now if we died with Christ, we believe that we will also live with him. For we know that since Christ was raised from the dead, he cannot die again; death no longer has mastery over him. The death he died, he died to sin once for all; but the life he lives, he lives to God. In the same way, count yourselves dead to sin but alive to God in Christ Jesus.
Because we were planted alongside Him during His death and resurrection, we can relish our brand-new life in Christ.
Our love of sin, our servitude to sin, and our evil desires all perished with Him. We are now free from sin and have unbroken fellowship with God because of our faith in the resurrection life of Christ (Ephesians 4:21-24; Colossians 3:3-15).
Christ died on the cross, taking away the power and punishment of sin. We are freed from the power of our sinful natures because He died once and for all. The human body is not the "body of sin" but rather our rebellious, sin-loving nature that we have inherited from Adam.
Our physical bodies gladly accompany our sinful natures, but our physical bodies should not be viewed as evil. We are able to defeat the influence of sin in our bodies. Paul has already stated that we are "not guilty" in the eyes of God because of our faith in Christ.
Paul highlights here that we no longer need to live under sin's influence. God does not remove us from the world or transforms us into robots.
We may still have the desire to sin, and we may occasionally do so. The difference is that we can now choose to live for Christ rather than being slaves to our sinful natures (Galatians 2:20).
Believers need not be afraid of death because Christ died and rose again. We are now free to follow His will and have fellowship with Him.
How Does This Apply to Us Today?
All of our activities, including work, worship, Bible study, times of solitude, and when helping others, will be impacted by this. We will gain vitality for life once we realize that we need not be afraid of death.
In Romans 6:11, "Count yourselves dead to sin but alive to God in Christ Jesus" refers to our previous sin nature as being dead to sin and not responsive to its calling. We are completely cut off from all of the old ways of thinking and acting because of our union and identification with Christ.
We are no longer accountable to those motives, aspirations, or objectives. We should consider ourselves to be what God has actually created us to be. The Holy Spirit will assist us in our daily lives, in becoming what Christ has declared us to be at this new beginning.
Now turn over to 2 Corinthians 5:13-15,
If we are "out of our mind," as some say, it is for God; if we are in our right mind, it is for you. For Christ's love compels us, because we are convinced that one died for all, and therefore all died. And he died for all, that those who live should no longer live for themselves but for him who died for them and was raised again.
First of all, in this context, the word "sober" is referring to being "of sound mind," not in the sense of someone being drunk.
God was the focus of Paul and his companions' actions. Their lives were ruled by the love of Christ. We are also dead to our previous lives because Christ died for us all. We should no longer live to please ourselves. We are to use our entire lives working and serving Christ, who died and rose again for us.
Paul has described Christ's function as our substitute for death. Jesus paid the price for everyone's sin by dying in our place so that the sins of those who believe in Christ are washed away through death (2 Corinthians 5:13-14).
Jesus was raised from the dead by God after suffering and dying for the sins of others. Paul has stated that the love of Christ compels him to continue spreading this message to a growing number of individuals.
What Does This Mean?
The fact that eternal salvation is not the only reason Jesus died is a part of this message. He also died and rose again so that those who believe in Him can be saved and begin to live for God rather than themselves.
Christ wants those who receive the gift of his death as a sacrifice for their sin to respond by giving up their own desires in order to live selflessly for Him.
For further reading:
What Does it Mean to Be a Slave to Sin?
How to Live a Spirit-Filled Life
Why Do We Suffer if Jesus Lives in Our Hearts?
What Does it Mean That 'We Were Bought at a Price'?
Does Jesus Reside in Our Hearts?
Photo Credit: ©iStock/Getty Images Plus/nantakorn jeenpueng
---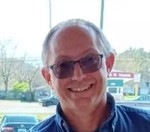 Chris Swanson answered the call into the ministry over 20 years ago. He has served as a Sunday School teacher, a youth director along with his wife, a music director, an associate pastor, and an interim pastor. He is a retired Navy Chief Hospital Corpsman with over 30 years of combined active and reserve service. You can check out his work here.