Jesus did not hold anything back from the disciples since He uncovered "all things" about the Father's plan for creation to them. The words "all things" does not mean boundless information of God's intentions, only what God wanted to reveal to His friends.
"Henceforth I call you not servants; for the servant knoweth not what his lord doeth: but I have called you friends; for all things that I have heard of my Father I have made known unto you" (KJV).
"I no longer call you slaves, for a master doesn't confide in his slaves; now you are my friends, proved by the fact that I have told you everything the Father told me" (TLB).
"I'm no longer calling you servants because servants don't understand what their master is thinking and planning. No, I've named you friends because I've let you in on everything I've heard from the Father" (The Message).
The question asked is regarding servants not knowing the master's secrets. John 15:12-17 expands on Christ's clarification of the vine and branches. Indeed, Jesus commands believers to show love toward one another.
This is expressed, undoubtedly, as a commitment given straight by Christ. Jesus indeed attaches the willing submission to comply to the authenticity of one's affection for Him. This is in contrast with the contempt shown by the worldly unbelievers, which He examines in the rest of the chapter.
So, how do we obtain an understanding of the question given? We can dissect the verse down into sections to see what answer that it points us to.
Why Are We Not Called Servants?
A servant does what he or she is instructed to do with questioning the master. The relationship between the master and the servant is that of a dictatorial employer and employee.
The slave does not have the faintest idea about what his master does, his business nor his plans since he does not have a personal relationship with the master. His main justification for his being is to do that which the master tells him to do.
The servant is simply an implement, a device, a tool of the master. The servant is just a valuable commodity of the master. He is not somebody that is aware of the master's purposes.
However, friends have an unrestricted and uninhibited association with one another. They are people who have faith and confidence in one another. There is a familiarity, an intimacy, a companionship factor here.
Jesus was not happy with just a mechanical acquiescence. He wanted an understanding from a feeling of companionship. Inspiration from affection has a significant effect.
Jesus plainly let the disciples know of God's plans. He did not hold anything back from them since He uncovered "all things" about the Father's plan for creation to them. The words "all things" do not mean boundless information of God's intentions, yet what God wanted to reveal.
Jesus passed on to the disciples all that they had to know regarding the change between His manifestation and the new and forthcoming economy. Jesus brought the disciples completely into His confidence about these matters.
Jesus' disclosure was not complete based on the grounds that He had numerous things yet to talk about with the disciples. Nonetheless, through the Holy Spirit, He would accomplish this later on.
Abraham is alluded to in Scripture as a "friend of God" (James 2:23). Jesus calls the disciples and the believers who "abide" in Him (John 15:9-10) His "friends." God straightforwardly talked with Abraham (Genesis 18:17), and Jesus transparently talks with us through His Word (John 15:7).
Christ teaches us and communicates with us well beyond the brutish commands of a dictator, and just as offering His life for us (John 15:13) are amazing confirmations that He considers us to be His "friends."
This does not eradicate the fact that believers are "servants" of Christ (Romans 1:1). Jesus has utilized (John 13:16) and will keep on utilizing (John 15:20) such phrasing concerning Christians.
Do We Know Our Master's Secrets?
Jesus is showing that the expected relationship with believers and Him includes support and correspondence, as opposed to basic tyranny. This additionally upholds the vine and branches parable that Jesus utilized previously in this chapter (John 15:1-8).
As God's love flows to and through Jesus, and then Jesus passes that love down to us, as life flows from the vine to its branches. Therefore, we are intended to pass the Word and love to others (Matthew 28:19; John 14:15).
"A new command I give you: Love one another. As I have loved you, so you must love one another. By this everyone will know that you are my disciples, if you love one another" (John 13:34-35).
Since Jesus Christ is Lord and Master, He should call us slaves, however, all things being equal, He identifies us as His companions, as His friends. How reassuring and consoling to be picked as His friends.
Since He is Lord and Master, we are to unequivocally obey Him without question, however, Jesus requests that we submit to Him since we love Him. There is no doubt that Jesus had a desire to fellowship with the disciples, which is why He opened up to them.
A servant will blindly obey indiscriminately, without discernment and understanding, of what the master has plans for. However, Jesus made a choice to make the disciples His friends. It is not about sterile obedient servitude or subservient submission but that of being motivated by love.
A genuine companion of Jesus knows what his Master is doing. A biased, one-dimensional companionship is not a friendship that is true. Genuine companionship includes sharing of obligations, a sharing of information, and a sharing of oneself.
Jesus gives total disclosure to His friends. He keeps nothing back nor withholds what they need from him. There is freedom in the knowledge that Christ bestows to us. Believers in Christ have a heavenly disclosure or a divine revelation.
This is a privilege, which comes from the relationship that the believer has with Christ. There is, however, an inclination to reach a hypothesis that goes past that which Jesus and the disciples have uncovered to us.
There is an old church hymnal song entitled "I'll Be a Friend to Jesus."
They tried my Lord and Master, with no one to defend. Within the halls of Pilate, he stood without a friend. I'll be a friend to Jesus, my life for Him I'll spend. I'll be a friend to Jesus, until my years shall end.
The world may turn against Him, I'll love Him to the end, And while on earth I'm living, my Lord will have a friend. I'll do what He may bid me; I'll go where He may send. I'll try each flying moment, to prove that I'm His friend. To all who need a Savior, My Friend I'll recommend. Because He brought salvation, is why I am His friend.
What Does This Mean?
We must ask ourselves, what is my relationship with the Lord? What type of relationship do I have with Him? The Bible tells me that if I believe in Christ, I am a friend of His. Am I a faithful friend to Him?
For further reading:
What Must I Do to Hear 'Well Done My Good and Faithful Servant'?
How Do We Seek First the Kingdom of God?
What Does it Mean That 'We Were Bought at a Price'?
What Does it Mean That God Works in Mysterious Ways?
Why Didn't the Disciples Understand Some of the Parables of Jesus?
Photo Credit: ©iStock/Getty Images Plus/Jacob Wackerhausen
---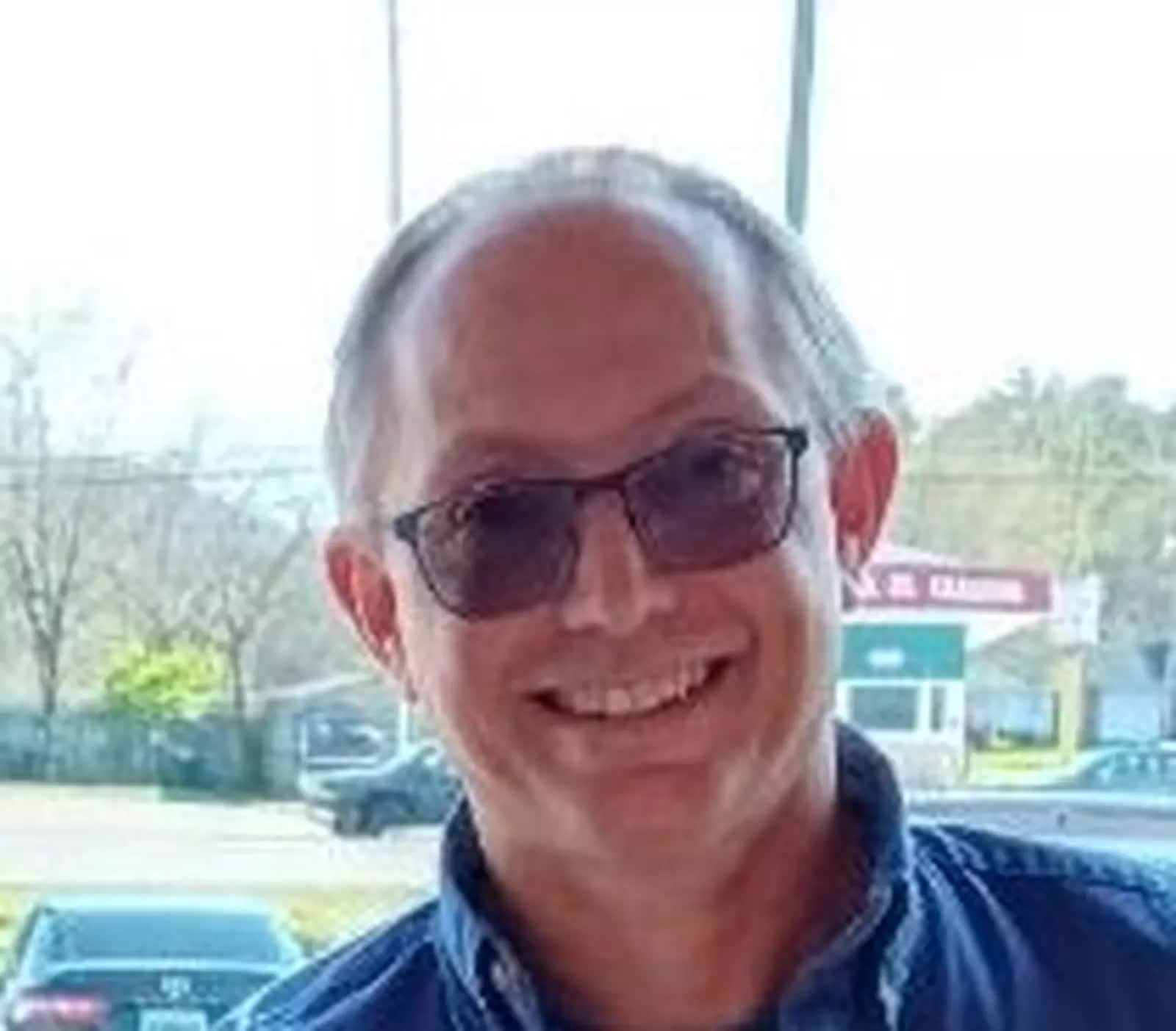 Chris Swanson answered the call into the ministry over 20 years ago. He has served as a Sunday School teacher, a youth director along with his wife, a music director, an associate pastor, and an interim pastor. He is a retired Navy Chief Hospital Corpsman with over 30 years of combined active and reserve service. You can check out his work here.
Related podcast:
The views and opinions expressed in this podcast are those of the speakers and do not necessarily reflect the views or positions of Salem Web Network and Salem Media Group.
Related video:
Thumbnail courtesy of Canva.com Stock footage courtesy of soundstripe.com