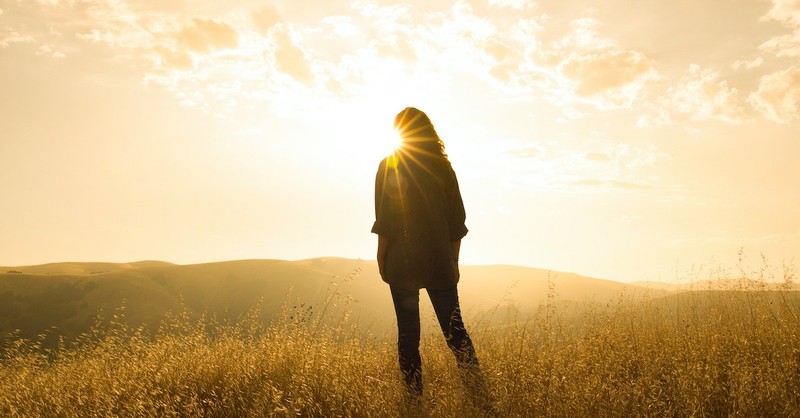 This Easter, many church congregations across the world will be singing songs emphasizing the resurrection of Jesus Christ. There is even a good chance that somewhere on the worship team's setlist (or at least in the pastor's notes) is the sentence, "because he lives, I can face tomorrow."
This well-known line is from the relatively modern, yet timeless Christian or spiritual song titled "Because He Lives." This song was written just a few decades ago by Bill and Gloria Gaither, leaders that are still popular today in the Christian world.
According to one writer, the Gaithers wrote the lyrics to this song in 1969 during a fierce winter that was made worse by Bill's physical ailments as well as the false accusations and belittling comments that others made about their family.
On top of that, the 1960s was a "chaotic era" characterized by a "quantum shift in values" in America that made it seem as if God had given up on the world. The educational system was filled with the "God is dead" idea, drug abuse was everywhere, and racial tensions were increasing across the country.
As the writer continues, "The older generation felt that the country's best days were behind them and their baby boomer children agreed (yet both felt that the others were to blame)." This concerned Bill and Gloria for many reasons, including the fact that they were about to bring a new child into this world of turmoil.
But in the midst of it all, Gloria noticed God's work around them, and she wrote a song expressing the hope given to Christians by the resurrection of Jesus. The lyrics to that song are as follows:
God sent His Son, they called Him Jesus He came to love, heal and forgive He lived and died to buy my pardon An empty grave is there to prove my Savior lives How sweet to hold a newborn baby And feel the pride and joy he gives But greater still, the calm assurance This child can face uncertain days because He lives
And then one day we'll cross that river And fight life's final war with pain And then, as death gives way to victory I'll see the lights of glory and I'll know he reigns Because He lives, I can face tomorrow Because He lives, all fear is gone
Because I know He holds the future And life is worth the living just because He lives
Since that day, "Because He Lives" has been hailed as a classic worship song or hymn of the contemporary church. In fact, it still finds its place among the top Christian songs sung in churches.
What Does 'Because He Lives, I Can Face Tomorrow' Mean?
While we do not find this exact lyric in Scripture, it would be hard to sum the message of the gospel up in a clearer way. Because if you had to boil it down, the single most crucial piece of the gospel is the Resurrection of Jesus Christ. Many people have performed good deeds, and many people have even died doing those deeds.
But Jesus Christ is the only one in history to live a perfect life and then brutally die for his undeserving enemies. The Apostle Paul explains in Romans 5 that:
For one will scarcely die for a righteous person — though perhaps for a good person one would dare even to die — but God shows his love for us in that while we were still sinners, Christ died for us (Romans 5:7).
But the gospel does not stop there. Jesus was then buried (temporarily) in what was supposed to be a permanent tomb, and then he powerfully defeated death, hell, and the grave and rose again.
Of course, Jesus did many other important works and taught many more important lessons, but his death, burial, and especially his resurrection are the most crucial. Because of this gospel, Paul continues to say in Romans 5 that,
...now that we [God's enemies] are reconciled [to God by the death of his Son], shall we be saved by his life. More than that, we also rejoice in God through our Lord Jesus Christ, through whom we have now received reconciliation (Romans 5:10–11, ESV).
Finally, after Jesus' resurrection, he ascended back to Heaven (where he pre-existed for eternity past) so that he may forevermore offer a way of salvation for all people that believe in him.
The writer of Hebrews wrote that Jesus Christ is able to "save to the uttermost those who draw near to God through him, since he always lives to make intercession for them" (Hebrews 7:25, ESV).
Is the Message of the Song 'Because He Lives' Biblical?
Absolutely! The message of the song is no more than a poetic paraphrase of several passages in Scripture, such as:
That I may know him and the power of his resurrection, and may share his sufferings, becoming like him in his death, that by any means possible I may attain the resurrection from the dead (Philippians 3:10-11, ESV).
When Christ who is your life appears, then you also will appear with him in glory (Colossians 3:4, ESV).
But in fact Christ has been raised from the dead, the firstfruits of those who have fallen asleep. For as by a man came death, by a man has come also the resurrection of the dead. For as in Adam all die, so also in Christ shall all be made alive (1 Corinthians 15:20–22, ESV).
Take it a step further, Jesus himself described the effect of his own resurrection in this way: "...Because I live, you will live also" (John 14:19b, ESV)
Of course, we must not focus on Jesus' resurrection only on Easter or even only on Sundays. For believers who truly grasp the impact of the gospel in their lives, the resurrection will be our life-long theme. Because we know that, "Because he lives, [we] can face tomorrow!"
For further reading:
What Is the Significance of the Cross?
Why Does it Matter That Jesus Rose from the Dead?
Why Do We Say 'He Has Risen' During Easter?
What Is More Important, the Death of Christ or His Resurrection?
What Is the Importance of the Empty Tomb?
Top 15 Easter Hymns — Worship Songs to Celebrate Christ
What Does it Mean to Praise God?
Photo Credit: ©Unsplash/JudeBeck
---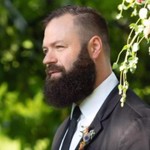 Robert Hampshire is a pastor, teacher, writer, and leader. He has been married to Rebecca since 2008 and has three children, Brooklyn, Bryson, and Abram. Robert attended North Greenville University in South Carolina for his undergraduate and Liberty University in Virginia for his Masters. He has served in a variety of roles as a worship pastor, youth pastor, family pastor, church planter, and now Pastor of Worship and Discipleship at Cheraw First Baptist Church in South Carolina. He furthers his ministry through his blog site, Faithful Thinking. His life goal is to serve God and His Church by reaching the lost with the gospel, making devoted disciples, equipping and empowering others to go further in their faith and calling, and leading a culture of multiplication for the glory of God. Find out more about him here.