For this reason I also suffer these things; nevertheless I am not ashamed, for I know whom I have believed and am persuaded that He is able to keep what I have committed to Him until that Day (2 Timothy 1:12).
This verse is a familiar one. It is often included with the Bible verses that are memorized by children during their days in the kids' ministries of the church they grew up attending. Many adults also claim the truth of this verse. It inspires confidence and assurance in the lives of believers of all ages.
However, the true meaning of this verse and the context of the passage surrounding it is worth a deeper look to gain a fresh understanding and appreciation for what this text is teaching.
The masculine pronouns in this verse ("He" and "Him"), and the fact that those words are capitalized in most, if not all, English translations of the Bible, clearly point to Christ as the subject of the central promise of this verse, that it is the Lord Who is able to keep what we have "committed to Him."
The overall context of the passage directs the readers' minds to the Lord Jesus as well. The other verses closely surrounding 2 Timothy 1:12 make it obvious that the Apostle Paul (the human author of this letter to his young student Timothy), is writing about the confidence believers can have in the Lord and Savior Jesus Christ.
We also know that the law is made not for the righteous but for lawbreakers and rebels, the ungodly and sinful, the unholy and irreligious, for those who kill their fathers or mothers, for murderers, for the sexually immoral, for those practicing homosexuality, for slave traders and liars and perjurers — and for whatever else is contrary to the sound doctrine…Even though I was once a blasphemer and a persecutor and a violent man, I was shown mercy because I acted in ignorance and unbelief (1 Timothy 1:9,10, 13).
Chapter 1 of this epistle also includes several other references to Jesus Christ. Notice verses 1, 2, 8, 16, and 18.
Even a cursory reading of this chapter leaves no doubt that its key theme is that our Lord and Savior Jesus Christ can and will fulfill this promise. He indeed "is able" to "keep" or guard or protect whatever we have "committed" or entrusted to Him.
Paul emphasizes his assurance in the Lord by using the word "persuaded" — which means that he was confidently convinced. He believed in the Lord and was willing to act on that belief. Paul's confidence for his salvation and for his life and ministry was found in the person and work of Jesus Christ.
He knew the Lord because He had put his own faith and trust in Christ (see the story about the Apostle Paul's conversion to Christ in Acts 9:1-19), and Christ had proven Himself to be faithful throughout His life and ministry,
But the Lord stood at my side and gave me strength, so that through me the message might be fully proclaimed and all the Gentiles might hear it. And I was delivered from the lion's mouth (2 Timothy 4:17).
How the Lord Is Able
A look at the specific names of Christ Jesus that are used in this chapter reveals some of the key reasons to believe that He is indeed "able" to keep what has been committed to Him.
1. He is the Savior. The first verse in 2 Timothy 1 mentions the name of the Lord in two different places. In the first instance, Paul writes it this way, "Jesus Christ," and in the second he says, "Christ Jesus" — indicating that these two names of our Lord can be used interchangeably.
There is great significance in the name of Jesus in the scriptures. In Matthew 1:21, the Angel of the Lord appears to Joseph in a dream and explains that Mary is about to deliver the Christ-child, which had been "conceived of the Holy Spirit."
In that verse, the angel declares, "…you shall call His name Jesus, for He shall save His people from their sin." God the Father made sure that His only, beloved Son would be named Jesus —which means "savior or deliverer."
The Apostle Paul understood, and he wanted his disciple, Timothy, to understand as well, that Jesus is the Savior. He came to save the world from their sins. There's no doubt that the Savior Jesus could be trusted with the souls and lives of His followers.
Jesus Christ, who came to earth to die on the cross to save people from their sins, can certainly be entrusted to guard and protect what believers entrust to Him.
2. He is the Christ. The second identifier that Paul used in this letter to Timothy was the name, "Christ," which means "the Messiah." The Apostle wanted his readers to understand that Jesus was indeed the long-awaited Messiah.
There are two passages in the Gospel of Matthew that make it abundantly clear that Jesus claimed to be the Messiah. The first account is in Matthew 16:13-20. In that familiar account, Jesus asked His disciples, "Who do men say that I am?"
During that conversation when Jesus specifically asked them "who they claimed Him to be," Peter directly answered, "You are the Christ (the Messiah), the Son of the living God."
The second occasion is in Matthew 26:57-68, when just before His crucifixion, during His examination before the chief priests and other Jewish authorities, He was asked, "Tell us if You are the Christ, the Son of God" (v. 63).
In both instances, Jesus responded by declaring that He was in fact, the Christ. Notice the definite article. Jesus was the Savior, but He was also the Christ, the Messiah — and could be trusted to protect everything that was committed to Him.
3. He is Lord. In the very next verse in Paul's introduction to this letter, he adds "our Lord" (see v. 2) to the list of names of the Son of God, "… Christ Jesus our Lord." Yes, Jesus was the Savior, He was the Messiah, and He was also "Lord." This was a term that meant "master" or even "boss."
But this word's full connotation is much broader than just that. It means that Jesus Christ, the Savior, and the Messiah, is in total control of the entire universe.
It includes the use of His attributes, such as His omnipotence and His sovereignty. Jesus, because He is Lord is fully able to keep everything that His followers entrust to Him.
What Should We Entrust to Him?
Jesus is our Savior. He is the Messiah — and He is Lord. The Apostle Paul knew that He could certainly be completely trusted with everything that is entrusted to His care — and He will guard and keep the very souls of those who accept Him as their personal Savior throughout all of eternity.
If Christ-followers can trust Him with the confidence of eternal life, He can also be trusted to keep everything that is committed to Him in the daily lives of believers.
For further reading:
What Does it Mean Even Demons Believe?
What Does It Mean to Really Believe in God?
How Can I Trust the Lord with All My Heart?
What Does it Mean to Trust in Jesus?
What Does 'Greater Is He That Is in Me' Mean? (1 John 4:4)
Photo Credit: ©Unsplash/Alicia Quan
---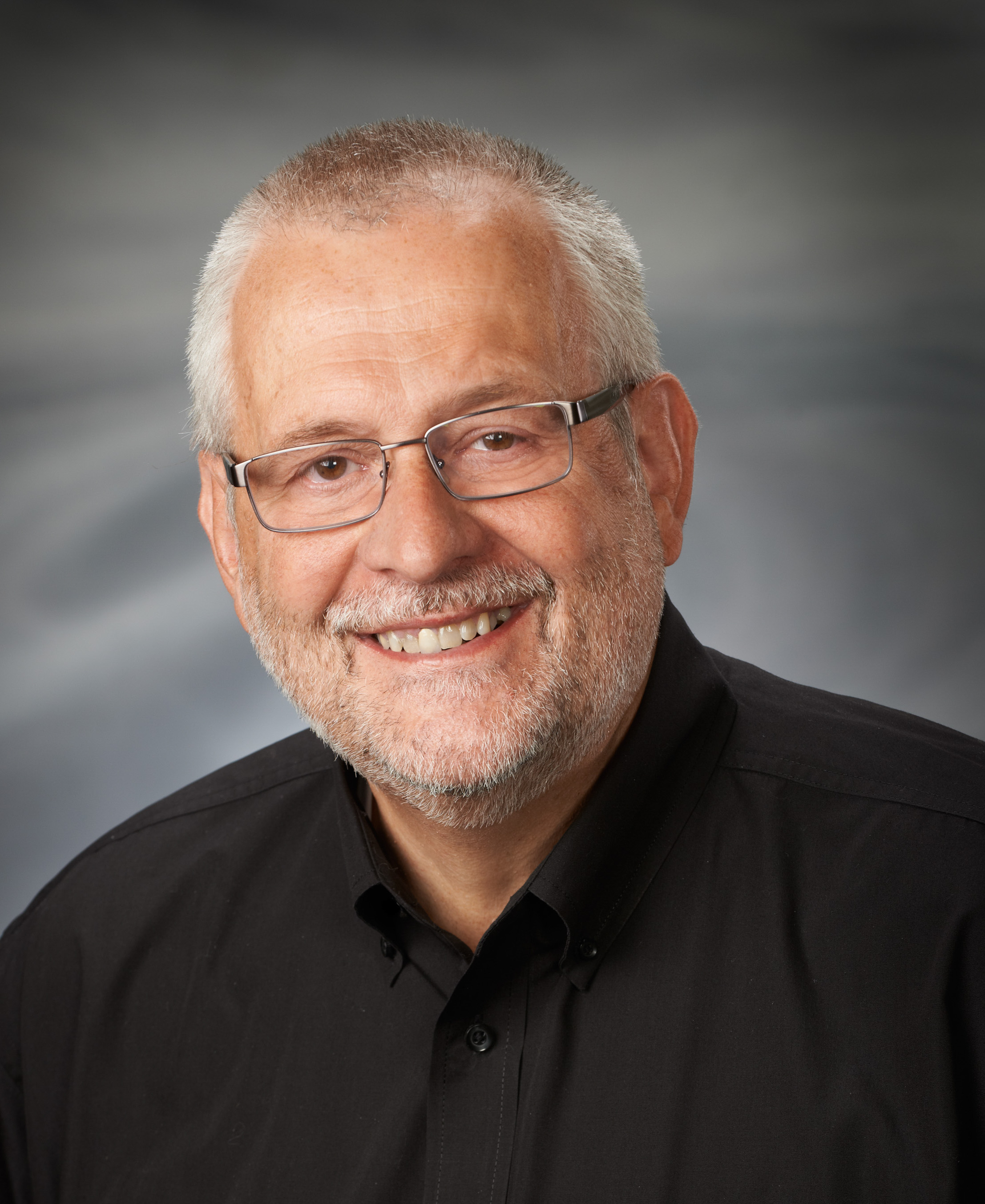 Mel Walker is the president of Vision For Youth, Inc., an international network of youth ministry, and he is currently in the process of raising financial support to serve with VFY on a full-time basis. Mel has been actively involved in various aspects of youth ministry for over 45 years. He is also an author, speaker, and consultant with churches. Mel has written 13 books on various subjects relating to youth ministry. More information about his speaking and writing ministry can be found at www.YouthMinistryQuestions.com. Mel & Peggy Walker are the parents of 3 adult children—all of whom are in vocational ministry. You can follow him on Twitter: @vfyouth.