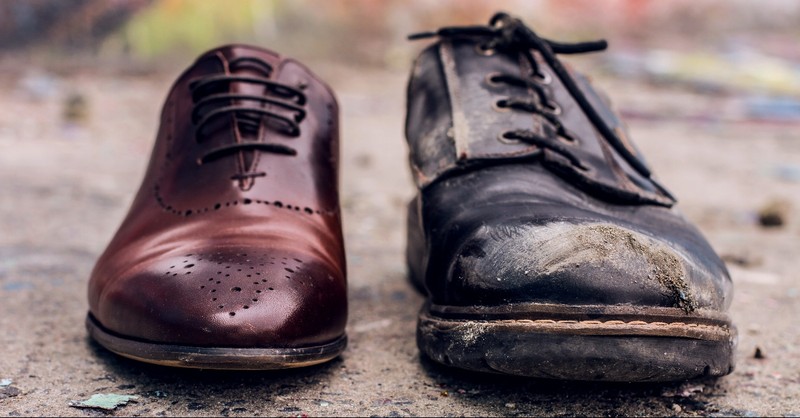 The answer to the question, "How did Jesus view wealth and poverty?" gets to the very heart of the identity of Jesus and further to what the Bible teaches about poverty and wealth.
The Way Jesus Viewed Poverty
In considering the subject of poverty, the following can be said:
Jesus was born in a manger (Luke 2:7) as part of a lower to perhaps, at best, middle-class family. Joseph, Jesus' earthly father, was a carpenter (Matthew 13:55), a trade Jesus later adopted Himself (Mark 6:3).
At the birth of Jesus, His parents, Joseph and Mary, were poor enough to qualify to offer two pigeons at the birth purification ceremony rather than the usual yearling lamb (Luke 2:24).
During His earthly ministry, the Lord Jesus attended and identified with the lower-class, including orphans, prostitutes, widows, and many other economic and social outcasts.
In Matthew 8:20, Jesus declared, "Foxes have holes, and birds of the air have nests, but the Son of Man has nowhere to lay his head." Matthew 8:20 describes the life of Christ as no home, no land, and no regular income.
Jesus borrowed a boat during His ministry from which to preach, food to multiply, a colt to ride, a room in which to meet, and even a tomb in which to be buried.
The Way Jesus Viewed Power and Wealth
In the gospels, we see power and material wealth in the life and ministry of Jesus in the following ways:
Jesus frequently interacted with the religious leaders such as the Pharisees, scribes, and Sadducees, along with the Sanhedrin members, including Nicodemus and Joseph of Arimathea (John 3:1-21; 19:38).
The Lord Jesus ministered to influential and wealthy people like the rich young ruler (Matthew 19:16-24), the unnamed centurion (Luke 7:1-5), and numerous tax collectors like Levi and Zacchaeus.
Jesus attended public parties and feasts (Luke 5:29-32; John 2:1-11), accepted invitations to dine with the rich and powerful (Luke 11:37; 14:1-6), and used investment banking analogies to illustrate His parables (Matthew 25:14-30; Luke 19:11-17). On one occasion, Jesus receives costly gifts from His followers (Luke 7:36-39; John 12:1-3).
Caring for the Poor in Jesus' Ministry
Jesus' example and teaching on poverty and wealth are wide-ranging, and the gospel writers use them to emphasize their spiritual impact in the life of the people whom Jesus ministers to.
The people of God must care for the poor. Poverty is not presented as sinful in Scripture. Jesus in His Incarnation was poor at times, voluntarily so, and yet was without sin (2 Corinthians 5:21; Hebrews 4:15).
The scriptures recognize the cause and effects of poverty to be oftentimes sinful. Christians ought to work to alleviate involuntary poverty, for to do so is like Jesus. Jesus began His ministry quoting Isaiah 61:1 in Luke 4:18,
"The Spirit of the Lord is on me, because he has anointed me to proclaim good news to the poor. He has sent me to proclaim freedom for the prisoners and recovery of sight for the blind, to set the oppressed free,"
When God's people care for the poor, they imitate Him and effectively minister to the Lord (Matthew 25:31-46). Such ministry to the poor is a depiction and fulfillment of the redemption of Christ, which, at its core, aims to restore all things (Acts 3:21; Romans 8:21), including proper stewardship.
While there will be voluntary poverty before the Second Coming (Mark 14:7), Christians should labor to meet the poor's needs in their community and local churches.
How Money Can Be a Stumbling Block
The other theme we see in Jesus' ministry is that wealth can be a stumbling block to coming to Jesus. Christians should be on guard against material wealth. When wealth is not idolized, then ministering to the poor becomes a means for biblical stewardship.
We see this, for example, in Jesus' interaction with the rich young ruler in Matthew 19:23. Jesus was not speaking about the evils of material wealth but evaluating the rich young ruler's character who showed he valued material wealth above his own need of the Lord.
Jesus' teaching also demonstrates that wealth may be a stumbling block to knowing Him. When the disciples followed Jesus, they voluntarily left their material goods to follow Him (Matthew 19:27; Mark 1:18; 10:28), which is a prerequisite for all followers of Jesus today also (Luke 14:33).
Throughout the ministry of Jesus, we can find examples of individuals for whom wealth was an issue:
Jesus isn't prohibiting the enjoying or accumulation of material goods. Jesus benefited Himself from others' wealth and instructed His disciples to use material goods for spiritual pursuits (Luke 22:35-36).
Wealthy individuals like Zacchaeus and Joseph of Arimathea followed Jesus. Others, including the Gerasene demoniac, desired to leave all to follow Jesus but were prohibited from doing so by Jesus, who told him, "Go home to your own people and tell them how much the Lord has done for you, and how he has had mercy on you" (Mark 5:18-19).
The warning of Jesus about wealth being a stumbling block is a sober warning to remind people of their ultimate allegiance to Him and where our true treasure and worship belong (Matthew 6:19-21).
Covetousness and the Ten Commandments
Throughout the centuries, Christian theologians have recognized that although the Law is laid out in great detail throughout the first five books of the Bible, Bible readers find a summary of it in the Ten Commandments. The Ten Commands offer practical ways to express gratitude to the Lord for salvation.
As we consider the Ten Commandments, we may believe that they are all different from each other, but this isn't true. Theologians note that one of the forbidden sins is the root of evils, covetousness (Exodus 20:17).
John Owen, commenting on Hebrews 13:5-6, remarks that "covetousness is an inordinate desire to enjoy more money than we have, or than God is pleased to give us." Covetousness includes inordinate desires for anything the people of God do not have (Exodus 20:17).
It's easy to see how this sin leads to all others, such as when ungodly desires for people other than one's spouse lead to adultery. Coveting another's wealth leads to theft. Desire, power, and prestige lead to idolatry, lies, murder, and other forms of sins.
Covetousness and Contentment
One of the critical points from Hebrews 13:5-6 that we can make is that we are to be content with what the Lord has given us and to be free from the love of money. Money is not bad itself, but the desire to have more than the Lord has given us is what leads to all kinds of wickedness (1 Timothy 6:10).
Covetousness can become one of the things in our lives that cause us to stumble in our walk with the Lord and be disqualified from the race of faith. In His mercy, the Lord has given the people of God the warning in Hebrews 13:5-6 for a reason to cultivate the perseverance of the saints.
Hebrews 13:5-6 not only provides the warning to Christians, but it also gives the remedy to be content with what they have. After all, great salvation has been given to the people of God, and eternal life is all that the people of God genuinely need.
Further, we need to be reminded that the Lord will never leave us, so we should not fear since the Lord is our helper.
Photo Credit: ©iStock/Getty Images Plus/monstArrr_
---
Dave Jenkins is happily married to Sarah Jenkins. He is a writer, editor, and speaker living in beautiful Southern Oregon.