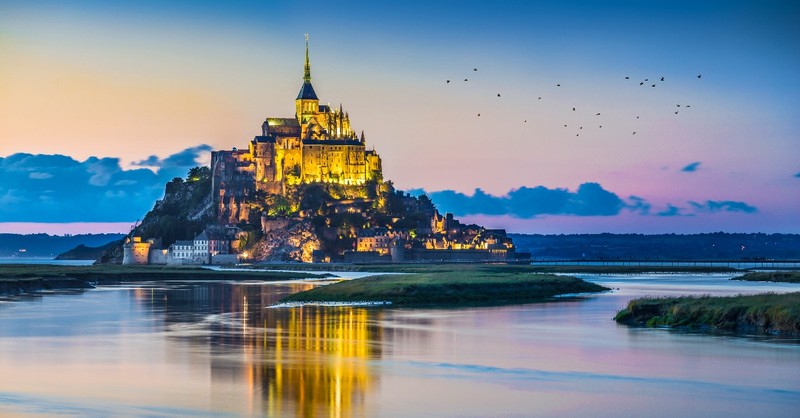 "Repent, for the kingdom of heaven is at hand." ~ Matthew 3:2
John the Baptist has blasted onto the scene. His message was "Repent ye!" Repentance is when a person does a turnaround or an about-face, which means a 180-degree turn from the direction that the person was headed.
Repentance is essential for experiencing the presence and grace of God. It involves changing the mind in order to reverse direction. It is the inner resolve and determination to turn from sin and turn to God. So what's the motivation for repenting? The kingdom of heaven has come near. John wanted people to know that the King had arrived, and his promised earthly kingdom was ready to burst on the scene. Heaven had come to visit earth. (Excerpt from Tony Evans Commentary)
Behold, I will send my messenger, and he shall prepare the way before me; and the Lord, whom ye seek, shall suddenly come to his temple, even the messenger of the covenant, whom ye delight in: behold, he shall come, saith the Lord of hosts (Malachi 3:1).
Every military organization utilizes an about-face in their troop marching process. The leader of that troop sees what lies ahead. The troops are marching in a specific direction toward a specific destination.
The leader may call the troops to halt, which means to stop proceeding further, then he will call an about-face, thereby the troops will turn around in an organized fashion to face the direction from whence they came.
Spiritually speaking, this means abandoning the sort of egotism that prompts wrong activities like lying, cheating, tattling, vengeance, misuse, and extramarital perversion. An individual who repents quits revolting and starts to follow God to glorify him — to be in his presence.
How Can We Be a Part of the Kingdom of Heaven?
The initial phase in turning to God is to concede our wrongdoing, as John asked. Then, at that point, God will get us and help us to live in the way he wants us to live. Only God can dispose of sin and transgression. He does not anticipate that we should tidy up our lives before we come to him.
Repent is an articulation that has consistently been given to the people of God as a test to pivot, or to turn from. The word repent in Greek is metanoó or metanoia, which means to adjust your perspective or to change your mind. You are going one way, pivot, and change course.
Is repentance primarily for saved people? Those are the ones who, when they become cold and uninterested, are told to come back to God. Some may inquire if the unsaved individual is dependent upon repentance.
The jailer was advised by Paul and Silas to "believe on the Lord Jesus Christ, and thou shalt be saved" (Acts 16:31). At the point when an unsaved individual believes in Jesus, that individual is repenting.
Having faith in Christ means that a person is turning to Christ. When someone turns to Christ then that person must be turning away from something. Having faith and confidence in Christ implies that an individual is going to Christ.
When somebody goes or comes to Christ then that individual should abandon or leave something else. Assuming an individual does not abandon that something, then that individual must not be fully going to Christ. Repentance is essential for someone who is beginning to believe.
How is the Kingdom of Heaven at Hand?
The Kingdom of Heaven drew near to us when God himself came to earth as a man. This is what is meant by John when he said, "The Kingdom of heaven is at hand." He implied that the kingdom of heaven is now available today in the Person of the King.
The Jewish religious leaders were looking for an actual physical kingdom, not a spiritual one. So, one could say that the kingdom of heaven is a reality now in the present.
Today, Jesus Christ lives and reigns in the hearts of all believers, yet the Kingdom of Heaven will not be completely acknowledged until all evil on the planet is judged and eliminated.
Christ first came to earth to live and fulfill the role of a suffering servant. One day, he will return as ruler and judge to govern over all the earth.
The individuals who come to Christ as Savior and recognize him as their Lord are converted into the realm, the kingdom of the Son. They have a place with Jesus now. Christians have a closer connection with Jesus than that of a subject of an earthly king.
We are the bride; Christ is the groom. As subjects of the Kingdom of Heaven, we are to carry out God's orders. We humbly obey God because of our love for what Christ has done for us.
If ye love me, keep my commandments (John 14:15).
I am the vine, ye are the branches: He that abideth in me, and I in him, the same bringeth forth much fruit: for without me ye can do nothing (John 15:5).
The exact wording of "the Kingdom of Heaven" is only found in the Gospel of Matthew over 30 times.
The phrase "Kingdom of God" is utilized in the New Testament over 70 times, with five of those mentioned in the Book of Matthew.
The Kingdom of Heaven and the Kingdom of God
There is no genuine distinction between the Kingdom of Heaven and the Kingdom of God. The two expressions are basically two unique approaches to show the same thing: a system of government or a kingdom that is ruled and controlled by God.
The authority to rule was given to Jesus Christ by the Father, who is now situated at the right hand of the Father. At an assigned future time, at the hour of Christ's subsequent returning, Christ will then, carry this rule from Heaven to earth. As such, Christ will reign with the authority and power of God and of heaven.
Why the difference in phraseology? It is possibly due to Matthew not wanting the people to become confused and not understand the meaning of the kingdom. As stated earlier, many of the Jewish religious leaders were awaiting a physical kingdom to occur.
They did not grasp the concept of a spiritual kingdom. As Jesus stood before Pilate, he clearly stated that his kingdom was not of this world.
Jesus answered, "My kingdom is not of this world: if my kingdom were of this world, then would my servants fight, that I should not be delivered to the Jews: but now is my kingdom not from hence" (John 18:36).
Regardless of how we utilize the wording "the Kingdom of Heaven" or "the Kingdom of God," they both should be pointing toward Christ, the reason that Christians are joint heirs.
The Spirit itself beareth witness with our spirit, that we are the children of God: And if children, then heirs; heirs of God, and joint-heirs with Christ; if so be that we suffer with him, that we may be also glorified together. For I reckon that the sufferings of this present time are not worthy to be compared with the glory which shall be revealed in us (Romans 8:16-18).
For further reading:
How Do We Seek First the Kingdom of God?
Why Is it Important to Have an Eternal Mindset?
What Is the Millennial Kingdom and Reign?
What Is the Difference Between Heaven and the Eternal State?
What Does it Mean to Be Heirs with Christ?
Photo Credit: ©iStock/Getty Images Plus/bluejayphoto
---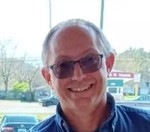 Chris Swanson answered the call into the ministry over 20 years ago. He has served as a Sunday School teacher, a youth director along with his wife, a music director, an associate pastor, and an interim pastor. Chris is a retired Navy Chief Hospital Corpsman with over 30 years of combined active and reserve service. During his service, he received numerous awards and citations. Chris holds a Doctor of Ministry, an M.B.A., and a B.S. in health administration. Chris and his wife Vicki of 24 years reside in Madison, Alabama. If you are interested in having Chris deliver God's Word at your place of worship, you can reach him here.