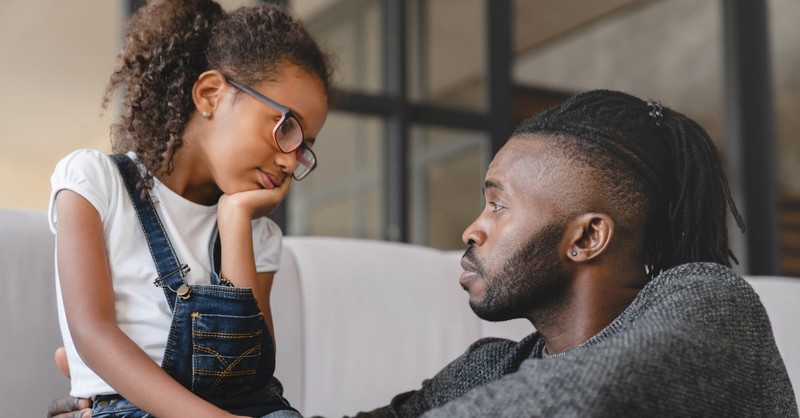 My son, do not despise the LORD's discipline, and do not resent his rebuke, because the LORD disciplines those he loves, as a father the son he delights in (Proverbs 3:11-12).
I do not know about you, but I do not enjoy correction. In fact, I do not know of anyone who genuinely desires discipline and correction in life. However, as believers in Christ, it benefits us to remember what Scripture has to say about the discipline of the Lord, why it is necessary in our lives, and why it is a blessing to us.
Elisabeth Elliott said, "Discipline is the wholehearted yes to the call of God. When I know myself, called, summoned, addressed, taken possession of, known, acted upon, I have heard the Master. I put myself gladly, fully, and forever at His disposal, and to whatever He says my answer is yes."
God's Discipline Is for His Children
For those who have young children or who have adult children, this will be familiar. Whenever I have to correct my children, I want them to understand that the correction is out of love and concern for their safety and well-being.
I also want them to understand that just as good actions can result in good or favorable consequences, bad actions, and poor decisions can result in discipline and correction, especially when disobedience to instructions has occurred.
When we as believers think on Proverbs 3:11-12, we consider the instructions found in Scripture to walk in the ways God has made plain throughout His Word.
We can see time and again in the Old Testament how Israel disobeyed God and was disciplined by God, the climax being seen in captivity to pagan nations.
Yet, even in the midst of His discipline and in their exile into captivity, He did not forget His promises to them. He loved them enough to rebuke them and correct their course. He does so with us as well. This is part of our relationship with God.
Hebrews 12 reminds us of our place in the family of God as children who have been redeemed by Jesus Christ and our faith, and we have been placed in Him to cleanse us from all unrighteousness. Verses 5-11 explain the discipline of the Lord towards His own children who sin and require correction from God.
We see the parallel in the lives of our family when communicating with our children. The love we have for our children is not only found in tender moments without difficulty but our love is displayed in the reproof of rebellious and sinful behavior.
Hebrews 12:7-8 says, "It is for discipline that you have to endure. God is treating you as sons. For what son is there whom his father does not discipline? If you are left without discipline, in which all have participated, then you are illegitimate children and not sons."
The author of Hebrews goes on to remind the reader of natural fathers who disciplined their children and were respected. God's discipline deserves far more reverence and submission.
We do well to remember that God's discipline for His children is for our good. Verse 11 in this same chapter also reminds us, "For the moment all discipline seems painful rather than pleasant, but later it yields the peaceful fruit of righteousness to those who have been trained by it."
Our walk with the Lord is far richer because of His correction, and it demonstrates that we belong to God when we are chastised by Him, when necessary, in our lives. We are brought into spiritual maturity by God's loving correction in our lives.
Again, as we understand our roles as parents in the lives of our children, we recognize that to raise responsible children is to raise responsible adults. Though we, as believers in Christ, are God's children, we are also expected to grow up. Discipline is part of our spiritual maturity.
When thinking about the examples noted in the Old Testament, we can see God's discipline being demonstrated in His people collectively and individually.
This author notes, "God's fatherly discipline is for all of His saints. If even the great King David could be assured of discipline for his sin (2 Samuel 7:14), we may certainly expect not to escape the Lord's chastening hand when we fall."
Psalm 94:12 tells us that the man who is disciplined by the Lord is blessed. He is taught by the Lord, and the source of instruction is found in His law.
As God's children, we are to know His Word, and in doing so, we will understand why we receive correction and discipline when it occurs. His children see it for what it truly is in life, and the sanctification it produces in our walk with the Lord is a blessing.
Why Does This Matter?
The discipline of the Lord is not pleasant, but it is for our good. We are encouraged in the midst of correction that we belong to God as His child. God is a loving and long-suffering Father, and He is also just.
When we do sin, which we will most assuredly do in this fallen world, we are reminded that we have an Advocate with the Father, Jesus Christ the righteous (1 John 2:1).
Job 5:17 says, "Blessed indeed is the man whom God corrects; so do not despise the discipline of the Almighty." We do not equate correction or discipline as a blessing, but it is.
When we meditate on God's correction in our lives, we must be willing to learn from it and grow in spiritual maturity. We do not sin or error so that God will correct us. We do want to recognize it as a time to grow and learn while glorifying Him in our conduct.
When we face those times of disciplining our children, we can share with them the lessons in our own lives of how God corrects us and leads us into all truth.
It is a process of growth that continues throughout our lives, and we want our children to understand this while also letting them know our love for them and, above all, God's love for them.
We want to teach them God's ways and instill in them not to despise His ways, including correction. We see the blessings in following the instructions found in His Word. We know they are for our benefit in being conformed to His image and in glorifying Him.
When we take this approach and understand why God's discipline is a blessing, it will bring peace into our lives, and we will desire to obey God in word and deed.
Do not lose heart in the moments of correction. Do not lose heart in the rebuke. Rather, ask God to help you by the Holy Spirit in growing in spiritual maturity and ask for His grace in the process of correction.
Thank God for His mercy and His steadfast love. Confess your sins to Him in the process and follow Him in the way everlasting. May He be glorified in every area of our lives, and may we have fruit from the branches in our lives that need pruning.
For further reading:
Why Does God Discipline the One He Loves?
Why Is Spiritual Discipline Important?
3 Loving Discipline Methods And How They Work
Photo Credit: ©iStock/Getty Images Plus/Inside Creative House
---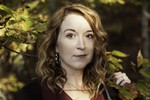 Dawn Hill is a Christian blogger known as The Lovesick Scribe and the host of The Lovesick Scribe Podcast. She is passionate about sharing the truth and pointing others back to Jesus Christ through the written Word as the standard of authority for Christian living and instruction while being led by the Holy Spirit into maturity. She is the author of NonProphet Woke: The Reformation of a Modern-Day Disciple. She is a wife to Nicholas and a mother to Anabel and Ephraim. You can follow her on Facebook and Instagram.