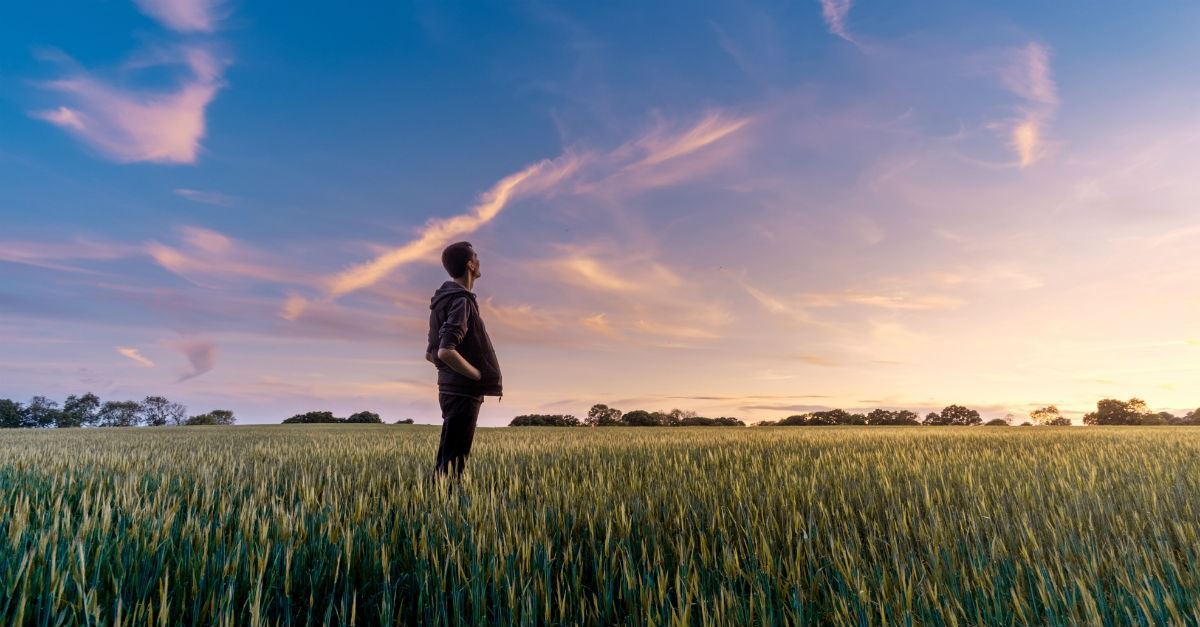 Have you ever wondered what is the oldest religion? Most religions claim it has existed since the dawn of time. Most research however points to Hinduismas the oldest form of practicing religion. It was founded in approximately 2300 BC.
What Is Hinduism?
The pantheistic roots of Hinduism stretch back to at least to India's Vedic era and is today's third largest religion in the world. It accounts for 1.15 billion of the global population. It is most widely practiced in Nepal, India, and Mauritius.
No one truly knows who founded the religion. The practice is a fusion of several Indian practices including the worship of many manmade gods such as Surya (also known as Aditya), the Hindu god of the sun. He was considered the creator of the universe and the source of all life. However, he is one of 33 million gods or demi-gods. The four main gods worshipped are: Brahma the Creator, Vishnu the Preserver, Shiva the Destroyer, and Ganapati the Remover of Obstacles, as well as Avatars of Vishnu. In essence Hindus worshipped many manmade gods, idols.
See: What Should Christians Know about Hinduism? 5 Essential Factors
Who Is God in Christianity?
However, in the Book of Exodus 3:14, God confirmed His eternal existence when he said, "I AM WHO I AM."
The Bible also reveals that not only did Jehovah (or His more sacred name, Yahweh), the one true God, create the world and everything within it. God did so because He wanted to share His glory with us.
The Bible begins with the creation story and records our very existence: "So God created man in his own image, in the image of God he created him; male and female he created them" (Genesis 1:27).
Isaiah 43:6-7 confirmed that God created us for His Glory, which is why you and I ultimately exist. We were created to have a relationship with God and to glorify Him. This is why everything exists—for the glory of God who spoke us to being.
"I will say to the north, 'Give them up!' and to the south, 'Do not hold them back.' Bring my sons from afar and my daughters from the ends of the earth—everyone who is called by my name, whom I created for my glory, whom I formed and made." (Isaiah 43:6-7)
The Creation Story in the Bible
According to Genesis 1:1-2, God created the heavens and the world, and the world was unformed. The relationship between the unformed world and the six days in which God created it is vital to the entire Bible. It is also central to why God created humanity.
What's the Purpose of Life if People Are Created in the Image of God?
First, let's discuss what images are. Images are a copy or reflection of the original, much like a photograph. God made us in His image so that the world would be filled with image bearers, mirrors or reflectors of God, so that nobody would miss the point of His creation.
Throughout eternity past, God enjoyed an intimate communion within his own being. The three persons of the Godhead—Father, Son, and Spirit—-enjoyed perfect relationships. Christians call this triune aspect of God's existence the Trinity. Unlike other religions, God was not lonely or empty. He was self-satisfied and content. Instead he created everything out of nothing in order to put His glory on display for the delight of his created beings, that they declare his greatness.
Hinduism and Christianity are quite different. Hinduism worships many man-made idols whereas Christianity teaches that God is the one true God and the only way to Him is through Jesus Christ. John 14:6 says, "Jesus answered, 'I am the way and the truth and the life. No one comes to the Father except through me.'" Hinduism however teaches there are many paths to God and there are many gods.
Sources:
BeliefNet.com, "How Old Are the Religions?" Reed Hall.
Dummies.com, "Hindu Gods and Goddesses." Amrutur V. Srinivasan.
Wikipedia.com, "Hinduism."
Heather Riggleman calls Nebraska home (Hey, it's not for everyone) with her three kids and husband of 20 years. She writes to bring bold truths to marriage, career, mental health, faith, relationships, celebration and heartache. Heather is a former national award-winning journalist and is the author of Mama Needs a Time Out and Let's Talk About Prayer. Her work has been featured on Proverbs 31 Ministries, MOPS, Today's Christian Woman and Focus On the Family. You can find her at heatherriggleman.com.
Photo Credit: Unsplash/Benjamin Davies