Psalms is one of those comforting and inviting books that begs for us to fall on our knees and worship our Creator.
Between the pages of this rather lengthy but beautifully poetic book, we get a peek into the marvels of God's love for His people. We hear it by reading the heartfelt praises of each of the authors. It's simply beautiful.
If you actually plop open your Bible, chances are you'll land on Psalms. That's because these poetry-filled pages occupy the middle of God's Word. It is also where you will find Psalm 118, a well-known and beloved prayer.
Isn't that just like our God? To place something of significance and value in a place where we can easily find it. It's as if He planned to put it there for an intended purpose, welcoming us to read it — over and over. Time and time again.
Friend, our God isn't a god of chance. No, He is the One and Only God of complete certainty. A God filled with promises of plenty has a perfect plan and precious purpose for everything He does.
So, I personally don't believe that it is a coincidence that the Book of Psalms and this specific and powerful prayer in Psalm 118 just so happens to be found right smack dab in the middle of His Word. It's just part of His divine nature.
It is all part of God's plan.
God is inviting us to come to Him. To meet Him in the pages of His Word so that He can declare His faithfulness to us!
Join me as we open up this Psalm and hear what He has to say.
Psalms' overall message is that the Lord is always faithful, and He deserves all of our songs, worship, and praise throughout each and every season of our lives. It's like a prayer book, showing us how to pray. We can use it as our lifeline and source of hope in desperate times.
How comforting is that?
Psalms 118 is an open prayer. While the author of this Psalm and the pure nature of events are debated, many speculate it could have been the writings of King David after Saul ceased and he received the throne.
The words surely flow and portray David's character, but others believe it to be written by the coming Messiah, acknowledging God's faithfulness during hardships.
No matter the perspective you take, what is apparent is the nature of thanksgiving and the pure emotional response to God's provision and foundation set for His people.
Let's entertain the thought of King David's writings if you will. It is apparent that we see his heart literally dancing along the pages of many of the Psalms.
The sincere praising of the Lord in one verse and raw expressions of torment and lament in another. One minute we find him rejoicing in the Lord, then pleading with God to show him grace, have mercy and extend forgiveness in the next.
Is David that much different than us? Though he was known as a man after God's own heart, the words poured out in these pages prove he was far from perfect, but his humble heart was deeply rooted and connected to his Father.
We, too, can easily slip or fall into the patterns of this world, letting the gloom of our current situations weigh us down, leading us to feel distant from God. Like David, we may crave to feel the Lord's peace and serenity, but we can get in our own way when it comes to receiving His grace.
David provides us with a beautiful example. He cries out to the Lord for help, then places his full trust in the One that will carry him through. David's humble heart continually seeks the Lord, especially in his pain. We are called to do the same (Deuteronomy 6:5).
God being omnipresent, is aware of our long-suffering and the nature of our hearts. He is reaching out to save us. All we have to do is respond.
Don't have the words to pray? Psalms 118 is available for when your words fall short or your heart is heavy. It provides a beautiful "go-to prayer" to lift up to the Lord.
Thank you, Jesus!
This Is the Day the Lord Has Made
Let's narrow in on Psalm 118:24. This is the day the Lord has made…
Maybe you find yourself humming the tune or recognizing this well-loved and familiar verse. It's one that is recited (or sung) often. And while each and every day we should give thanks to the Lord, the significance of this verse goes a little deeper than that.
"This day" was in reference to the day of the coming Messiah. The foreshadowing of a long-awaited day for a Savior to come and save all of humanity.
The day when a King came as an innocent child wrapped in pure linen (as newborn lambs often were in those times), indicating His final destination as the Lamb of God.
The day a man rode a donkey down the pebbled streets of Jerusalem, with crowds laying down palm branches (as to indicate his victory over death) shouting, "Hosanna! Hosanna!"
This is the day the Lord has made…to give us hope and the deliverance of our sins.
This was great news for the Israelites! This was great news for the house of Aaron! This is great news for us! (Psalm 118:2-4).
As the psalmist pours out his woes and distress, you can hear the anguish through his words, but they are quickly followed up with gratitude for God's faithfulness (Psalm 118:5-7).
Take heart, knowing that even in the most difficult walks we encounter in this life, our God is there, bringing comfort, peace, and strength, allowing us to continue.
A new day is coming!
Let Us Rejoice
And be glad in it!
I just love that the Psalms offers us a pathway to pray, and provides a precious way to connect and rejoice in our Lord.
When we begin to see God's love story unfold for us through the pages of His Word, it opens and awakens our hearts with joy. A joy that isn't found in this world. A joy that comes from the utter awe we feel by being filled by His presence.
Let us rejoice in the Truth that is intricately woven throughout the pages of these hymns, songs, and praises. Let us rejoice in the wild and incredible love the Lord has for us.
Let us rejoice with the very breath we have been given today. Let us rejoice in the resurrection of our Lord Jesus and what that means for our earthly broken bodies.
God is giving us this day…. Let us rejoice unto the Lord!
Rejoice stirs up gladness within us. It allows us to push through our trials with a smile on our faces. It gives us strength to conquer the day, even when we feel weak and weary.
It allows us to take the next step when life is filled with uncertainties, knowing one thing is certain — our God holds our final destination!
A Closing Prayer
Heavenly Father,
We are so thankful that You give us Your grace and mercies each and every day. We are humbled by the gift of Your love and the blood that was shed for our sins. Your faithfulness compares to nothing this world can offer.
Please help us seek the good of each day and look forward to the return of Your Son, Jesus. As we search for You to find our purpose for this present day, give us the means to speak Your Truth and ways to honor You.
We delight in Your goodness and rejoice in our future as we are filled with the hope of Your promises. Thank you for being our faithful Father.
It is in Your Holy Name we pray.
Amen.
For further reading:
What Happened on Each Day of Creation?
10 Morning Blessing Quotes to Begin Your Day
Photo Credit: ©iStock/Getty Images Plus/a_Taiga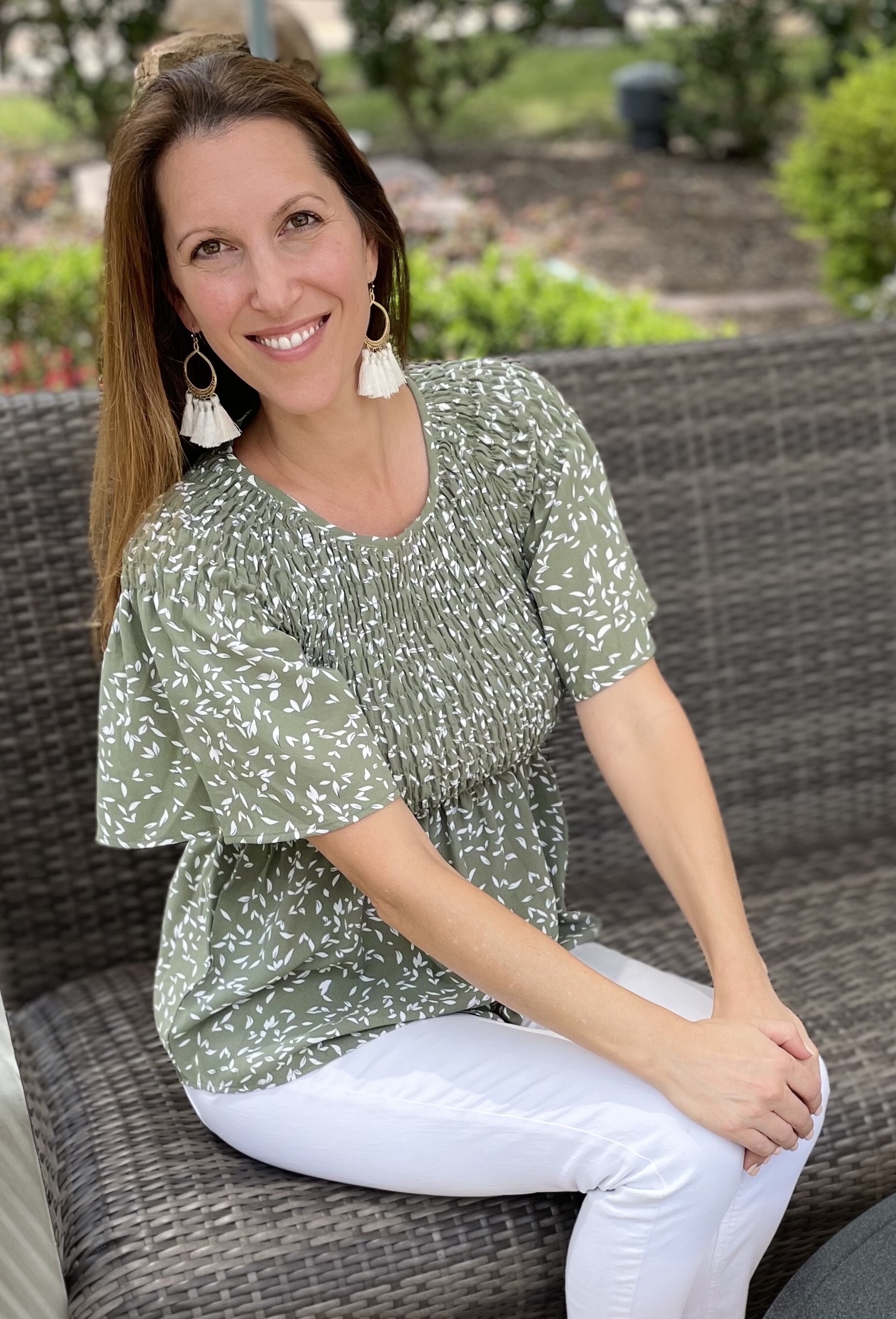 Alicia Searl is a devotional author, blogger, and speaker that is passionate about pouring out her heart and pointing ladies of all ages back to Jesus. She has an education background and master's in literacy. Her favorite people call her Mom, which is why much of her time is spent cheering them on at a softball game or dance class. She is married to her heartthrob (a tall, spiky-haired blond) who can whip up a mean latte. She sips that goodness while writing her heart on a page while her puppy licks her feet. Visit her website at aliciasearl.com and connect with her on Instagram and Facebook.
LISTEN: Who Is God?
The views and opinions expressed in this podcast are those of the speakers and do not necessarily reflect the views or positions of Salem Web Network and Salem Media Group.
WATCH: If Jesus Loves Me, Why Does He Allow Bad Things to Happen?
Jesus' presence is everywhere, but waiting is still part of prayer. Read more here.
Stock Footage & Music Courtesy of Soundstripe.com Thumbnail by Getty Images