In Matthew 7:11, Jesus tells us, "If you, then, though you are evil, know how to give good gifts to your children, how much more will your Father in heaven give good gifts to those who ask him!" When we read this passage of Scripture, it can be confusing to understand what it means. In this article, we are going to discover what it means that the Father in heaven gives good gifts.
1. Asking the Father
In the previous passages before Matthew 7:11, Jesus is teaching His followers about the importance of asking, seeking, and knocking.
The Lord says, "Ask and it will be given to you; seek and you will find; knock and the door will be opened to you. For everyone who asks receives; the one who seeks finds; and to the one who knocks, the door will be opened" (Matthew 7:8).
After the Lord says this, He makes the analogy between a child asking their parent for bread or a fish and how a parent would never give their child a stone or a snake in place of bread or fish (Matthew 7:9-10).
Jesus highlights the truth that if evil parents give good gifts to their children, then how much more will the Heavenly Father give good gifts to those who ask Him in prayer (Matthew 7:11). Even if our parents are good and do what is best for us, no parent is perfect.
The Bible tells us that we are all evil, even our parents are evil, because we are all born into sin, and we all freely sin (Romans 3:23; 5:12). No one is spared from the effects of sin.
Jesus' main point is that if fallen human beings know how to give good gifts to those they care about, then how much more will the Father give good gifts to His children.
As children of God, we have to be willing to ask the Father for what we need. The Father already knows what we need, but He wants us to come to Him in prayer. By going to Him in prayer, you are acknowledging your dependence on Him.
2. The Father's Everlasting Love
When Jesus is referring to the "Father" in this passage, He is referring to His Father, the First Member of the Trinity. Jesus is comparing how even though we as human beings are evil, we still give good gifts to others.
Therefore, in the same way, the Heavenly Father will give us even greater gifts. The Lord says, "Which of you, if your son asks for bread, will give him a stone? Or if he asks for a fish, will give him a snake?" (Matthew 7:9-10).
Jesus is pointing out the fact that just as we would not give someone a stone when they ask for bread or a snake when they ask for a fish, the Father will only give us good things when we ask.
In fact, God will give even greater gifts, such as providing eternal salvation through placing faith in Jesus. The Father never gives us anything bad, and He does not cause hard times to occur in our lives.
God allows hard times in our lives, but He does not cause them. The Father is completely light (1 John 1:5). Since God is completely light, there is no darkness in Him. It is impossible for God to give us bad things because there is no bad in Him.
The Father delights in helping us because He loves us. The ultimate demonstration of His love is found in the death, burial, and resurrection of His Son, Jesus Christ (John 3:16-17).
3. Good Gifts
Many individuals are interested in what Jesus means when He tells us the Father gives good gifts to those who ask. In the modern-day, when we think of good gifts, we think of material gifts.
When Jesus is speaking of the good gifts from the Father, He is referring not only salvation to the gift of salvation but He is also referring to the gift of being able to talk with Him in prayer and the promise that He will answer prayers according to His Will.
Recommended
James 1:17 says, "Every good and perfect gift is from above, coming down from the Father of the heavenly lights, who does not change like shifting shadows." It is a true gift to be able to talk with God in prayer and for Him to listen to our prayers.
The Creator of the entire world hears our prayers, and He answers them in accordance with His Will. This is truly amazing, and it should bring our hearts to praise God for His goodness, kindness, and love.
There is no greater gift than to be known, heard, and welcomed by the Creator of our souls. The Father promises that if we ask anything in accordance with His will, He will answer our prayer.
The Bible informs us, "This is the confidence we have in approaching God: that if we ask anything according to his will, he hears us. And if we know that he hears us — whatever we ask — we know that we have what we asked of him" (1 John 5:14-15).
The Father's good gifts are poured out for us each day. The Bible tells us that God sends rain on both the righteous and the unrighteous because of His goodness (Matthew 5:45).
Good gifts are shown by God sending the rain to cultivate the crops, the sun to provide warmth to the earth, and the breeze to provide coolness to the earth.
Each morning, God causes the sun to rise, and each night, God provides the moon to shine brightly in the sky alongside the stars. The Father is constantly giving us good gifts, yet it is easy to overlook them because we have become so accustomed to seeing them day after day.
The oxygen we breathe, the water we drink, and the food we eat are all good gifts from the Father. Our families and friends are also good gifts from the Father.
4. Praying to God
Talk with the Father today in prayer. Tell Him everything that is in your heart — all of your worries, cares, and concerns. Thank Him for His good gifts and ask Him for whatever you need. The Father delights in hearing from you, and He loves to give good gifts to those who ask.
It is equally important to mention the fact that the Father is not an old senile grandfather who gives you whatever you want. The Father is the first member of the Trinity, which means He is God. Yes, the Father is caring, loving, and merciful, yet He is also righteous and just.
When you ask for help from God, it is not wise to ask for material possessions, such as a new car, a new phone, or a new album. Instead, thank Him for the good gifts He has provided you with and pray for things you need, such as opportunities to share the gospel with others.
The Father loves you, and he does give good gifts to those who ask; however, everything that we ask must be in accordance with His will for our lives.
God does promise to answer all of our prayers, but sometimes the answer might be "no" or "not right now." Keep praying to God, stay faithful, and never give up.
For further reading:
What Does it Mean That God Is Our Abba Father?
How Is God the Father Revealed in the Prodigal Son?
What Did Jesus Mean by 'Whatever You Ask in My Name'?
Photo Credit: ©iStock/Getty Images Plus/Choreograph
---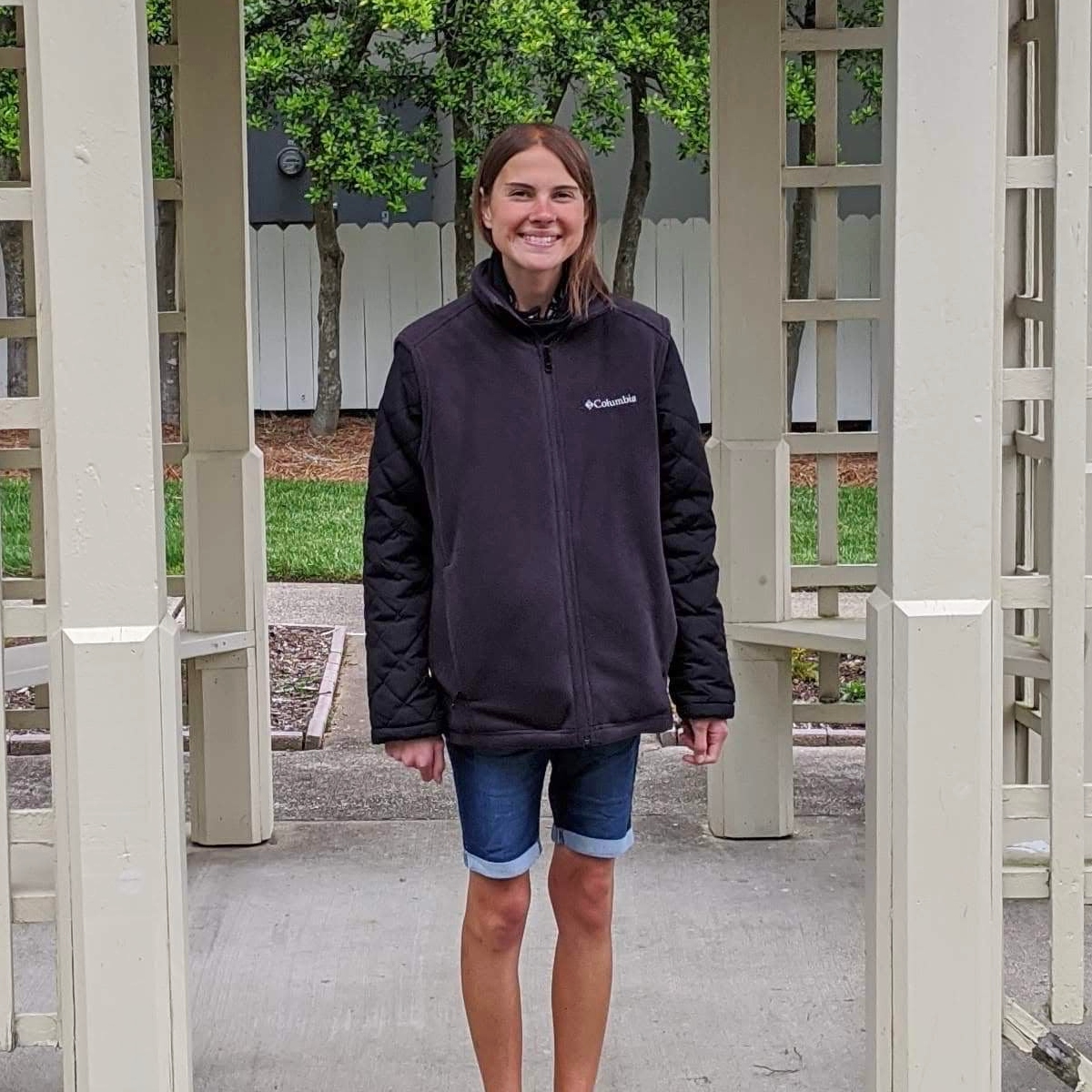 Vivian Bricker loves Jesus, studying the Word of God, and helping others in their walk with Christ. She has earned a Bachelor of Arts and Master's degree in Christian Ministry with a deep academic emphasis in theology. Her favorite things to do are spending time with her family and friends, reading, and spending time outside. When she is not writing, she is embarking on other adventures.
Related podcast:
The views and opinions expressed in this podcast are those of the speakers and do not necessarily reflect the views or positions of Salem Web Network and Salem Media Group.
Related video:
Jesus's presence is everywhere, but waiting is still part of prayer. Read more here.
Stock Footage & Music Courtesy of Soundstripe.com Thumbnail by Getty Images