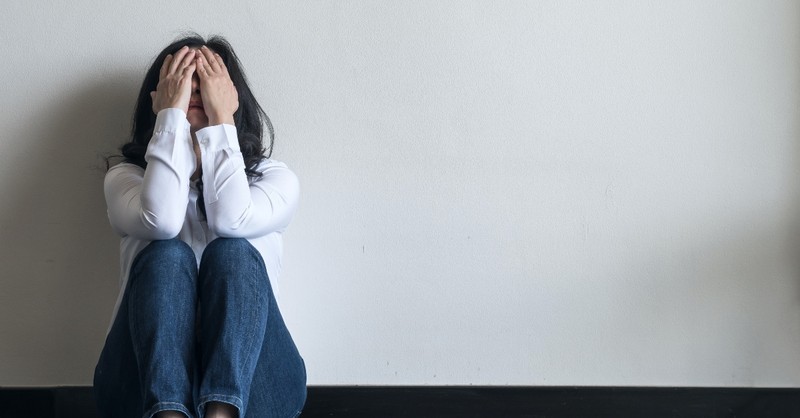 Jacob, who was renamed by God to be called Israel, wrestled with God. He struggled with God and people.
Then Jacob was left alone, and a man wrestled with him until daybreak. When he saw that he had not prevailed against him, he touched the socket of his thigh; so the socket of Jacob's thigh was dislocated while he wrestled with him. Then he said, "Let me go, for the dawn is breaking." But he said, "I will not let you go unless you bless me." So he said to him, "What is your name?" And he said, "Jacob." He said, "Your name shall no longer be Jacob, but Israel; for you have striven with God and with men and have prevailed." Then Jacob asked him and said, "Please tell me your name." But he said, "Why is it that you ask my name?" And he blessed him there. So Jacob named the place Peniel, for he said, "I have seen God face to face, yet my life has been preserved." (Genesis 34:24-30, NASB).
It is a profound thing that God would take the wrestling man and make him a father of faith for all who are born from Israel's family tree and for those of us grafted into it.
As a woman who wrestles more than I wish I did, I take much comfort in the fact that God made Jacob a sort of flagship example for us. As if the Lord was saying right up front, "I know you all struggle my children… and I am big enough to handle it."
Wrestling with Frustration
So often, people do not stay long enough or faithful enough to journey with us through our wrestling as we grow in life. While serving in a youth and college ministry, there were seasons where I was utterly worn to frayed edges with the contrary attitudes of those we served, yet I could see which ones were beating against life to understand it more and I would try to be sympathetic and patient toward them in their journey.
As a wife (and I know for sure this has been true for my husband) there are seasons where it is hard to understand your spouse and their spiritual/emotional needs as they wrestle through the hallways of deep disappointment, grief, spiritual pruning, pushing through to be victorious over sin, and more. Our wrestling can exhaust and frustrate those nearest us.
But God is faithful and patient with us in our frustrations and wrestling. The verse below is dear to my heart. As a young believer, wrestling with some pretty significant trust issues, this verse fell over my heart like anointing oil.
If we are faithless, He remains faithful, for He cannot deny Himself (2 Timothy 2:13).
The knowledge that my Father would stay by my side as I thrashed through life, spoke love and acceptance over the broken places of my soul where all that railing against God had sprouted in the first place. His words came like a soft lullaby to my heart, until there was healing — and less wrestling. Eventually, faith, trust, growth, and hope-filled my heart.
While it is okay to be frustrated with God, we must be intentional about the attitudes we allow to take up space in our souls.
While the Israelites journeyed through the wilderness before reaching their Promised Land, their grumbling was so loud in their mouths and inside their souls that it kept them from hearing the voice of the Lord: "But grumbled in their tents; They did not listen to the voice of the Lord" (Psalm 106:25).
I can relate to this more than I wish I did. Perhaps you can too. Yet we are called out of these places into better, into more!
In the New Testament, we are told that cherishing bitterness in our hearts is a key factor in missing the grace of God — and from start-to-finish, our faith journey rests on grace, so anything that might keep me from grace can't have a place in my soul!

See to it that no one comes short of the grace of God; that no root of bitterness springing up causes trouble, and by it many be defiled… (Hebrews 12:15).
Is It Okay to Be Frustrated with God?
It might be okay to experience frustration with the Lord, but I wouldn't go so far as to say that it honors him rightly in our hearts or that it is beneficial to us.
Paul wrote: "All things are lawful for me, but not all things are profitable. All things are lawful for me, but I will not be mastered by anything" (1 Corinthians 6:12).
For Paul, the limit wasn't "can I get away with this?" But "is it good for me?" There's a heap of actions and attitudes we might be able to get away with, but that doesn't mean they are beneficial to our lives, our testimony, or those around us.
Frustrations, wrestling, spiritual deserts, grief, and all that we emotionally process are part of our journeys here on Earth. But if we are wise to cultivate attitudes that propel us toward growth, trust, and hope, even in our stumbling, we can have confidence in God.
Let us grow from "glory to glory" with grace, more than fighting or frustration toward the One who has called us in love. "And we all, who with unveiled faces contemplate the Lord's glory, are being transformed into his image with ever-increasing glory, which comes from the Lord, who is the Spirit" (2 Corinthians 3:18).
*Author's note: If you find yourself wrestling with the Lord more than you wish you did, check out "Soul Sorting: Guided Journaling for Sorting Emotional Clutter and Messy Memories" with Scripture.
For further reading:
Is it Wrong to Be Angry with God?
Who Was Jacob in the Bible? Why Did He Wrestle With God?
What Is the Story of Jacob's Ladder?
What Is the Importance of Having a Spiritual Family?
Why Is Spiritual Maturity Important?
What Is the Significance of the Promised Land in the Bible?
Photo Credit: ©iStock/Getty Images Plus/Chinnapong
---
April Motl is a pastor's wife, homeschool mom, and women's ministry director. When she's not waist-deep in the joys and jobs of motherhood, being a wife, and serving at church, she writes and teaches for women. You can find more encouraging resources from April here and here.