Often in life, we face many tragedies that afflict us to the very depth of our being. Can we trust God to bring us back to a place of peace and rest in those moments? Scripture helps us understand that we can cry out to God in our times of trouble, and he promises to deliver and restore us.
No one goes unscathed. Damage to the depths of our being caused by a betrayal, slanderous attacks, or a broken relationship wreaks havoc emotionally and spiritually. Feelings of worthlessness, remorse and depression accompany the pain. In such times, will peace ever come?
Does God know where I am and what I'm going through? How can I get past this hurt? Will my soul ever be restored?
How Does God Restore Souls in Scripture?
For every situation in life, we can unpack truths from Scripture and find answers. The Word is filled with real people facing real challenges, not unlike today.
Our faithful God who delivered them will do the same for us. The Old Testament story of David, restored through one of his deepest trials in life, is a prime example.
It started with King Saul's disobedience. The prophet Samuel anointed a young brave shepherd boy to be the king of Israel of whom God testified, "I have found David son of Jesse, a man after my own heart; he will do everything I want him to do" (Acts 13:22). From that day on, "the Spirit of the Lord came powerfully upon David" (1Samuel 16:13).
King Saul continued to rebel, and God allowed an evil spirit to torment him. Soon David became the king's musician. Playing his lyre, relief would come to Saul and the evil spirit would leave him.
When a military champion and giant defied God and the Israel army, David, sent by his father with food for his soldier brothers, heard Goliath's defiant boasts. David assured the King when a lion or bear came for his sheep, David went after it and killed it.
"The Lord who rescued me from the paw of the lion and the paw of the bear will rescue me from the hand of this Philistine" (1 Samuel 17:37).
The king told David he was no match for this military giant. But David persisted, "It is not by sword or spear that the Lord saves; for the battle is the Lord's" (1 Samuel 17:47). David triumphed over the giant with his sling and a stone.
The people sang in the streets, "Saul has killed his thousands, and David his tens of thousands" (1 Samuel 18:7). From that time on, Saul kept a jealous eye on David.
While playing his harp to calm the king's troubled spirit, Saul threw a spear, trying to pin David to the wall. That was the beginning of the many attempts to murder David.
David became a fugitive on the run, pursued by Saul and his army. Several times Saul closed in on David. In what seemed like a God-given opportunity, one of David's fighting men, Abishai, offered to kill Saul.
David objected, "Don't destroy him! Who can lay a hand on the Lord's anointed and be guiltless? As surely as the Lord lives," he said, "the Lord himself will strike him, or his time will come and he will die, or he will go into battle and perish. But the Lord forbid I should lay a hand on the Lord's anointed" (1 Samuel 26:8-11).
David honored God's timing and remained loyal to the king, even though pursued relentlessly.
After years of running, David and his military men settled in Gath, where Saul no longer searched for him (1 Samuel 27:1). The country town of Ziklag became home for David and his 600 men and families.
Over time, King Achish of Gath told David he was "as pleasing to the King as an angel of God." Achish thought David would be his servant for life. But when David and his men joined the Philistine army to fight against Israel, the commanders objected to the Hebrews.
"Isn't this the David they sang about in their dances: 'Saul has slain his thousands, and David his tens of thousands?'" (1 Samuel 29:4-5).
The Philistine commanders demanded that David not go up with them into battle. So, King Achish sent David and his men home.
On the third day, David and his men reached Ziklag, finding it burned and everyone captured. Grieved beyond words, David and his men wept aloud "until they had no strength left to weep" (1 Samuel 30:4).
And to add to his own grief, David was "greatly distressed because the men were talking about stoning him; each one was bitter in spirit because of his sons and daughters" (1 Samuel 30:6).
The KJV translates "bitter in spirit" as "because the soul of all the people was grieved."
Despite David's broken heart, he "found strength in the Lord his God" (1 Samuel 30:6). But how?
1. David Recalled God's Faithfulness
David, through the years of running, recalled God's faithfulness in escaping from King Saul. God's defense and care caused him to turn back (to restore) to a state of strength. "I love you, Lord, my strength. The Lord is my rock, my fortress, and my deliverer" (Psalm 18:12).
David also penned Psalm 57 when fleeing from Saul. "I cry out to God Most High, to God, who vindicates me. He sends from heaven and saves me, rebuking those who hotly pursue me — God sends forth his love and his faithfulness" (Psalm 57: 2-3).
While hiding from Saul in a cave, "When my spirit grows faint within me, it is you who watch over my way. Listen to my cry, for I am in desperate need; rescue me from those who pursue me, for they are too strong for me" (Psalm 142:3,6).
David was reassured of God's presence through all those years of trouble. "I have seen you in the sanctuary and beheld your power and your glory. Because your love is better than life, my lips will glorify you. I will praise you as long as I live and in your name I will lift up my hands" (Psalm 18:2-4).
Strength and renewal came to David as he focused on God's presence, power, and deliverance.
2. David Prayed
David prayed for specific directions. "Shall I pursue this raiding party? Will I overtake them?" God answered, "Pursue them." "You will certainly overtake them and succeed in the rescue" (1 Samuel 30:8).
Praise for God's love, presence, and faithfulness fell from David's lips like showers on a hot day. "I will praise you, Lord… your faithfulness reaches to the skies. Be exalted, O God, above the heavens; let your glory be over all the earth" (Psalm 70:9-11).
3. David Was Poised
Until now, David's enemies pursued him. Now his closest comrades threatened to stone him. Yet, David's victory over the giant Goliath and many rescues through the years of running from murderous Saul produced a confident composure.
"It is not by sword or spear that the Lord saves; for the battle is the Lord's, and he will give all of you into our hands" (1 Samuel 17:47).
David rallied his men to act on God's words, "You will certainly overtake them and succeed in the rescue" (1 Samuel 13:9).
After recovering everything the Amalekites had taken, including their wives and children, David credits God. "He has protected us and handed over to us the forces that came against us" (1 Samuel 30:23b).
4. David Pursued
Not long after this event at Ziklag, Saul died in battle, and David was crowned king. Faithful through the trials, David continued to pursue his Shepherd, confident in God's ongoing care for his unfolding future. "You, God, are my God, earnestly I seek you; I thirst for you, my whole being longs for you" (Psalm 63:1).
God devotedly restored David's soul when in the deepest valley of life. David penned the words of Psalm 23 later in his life, "The Lord is my Shepherd, I lack nothing." In the same chapter, David recounts, "He restores my soul."
When we pursue our Shepherd, recalling His trustworthiness, through prayer and praise, we will be poised and confident in His plan for our future.
We can say with David, "Surely your goodness and love will follow me all the days of my life, and I will dwell in the house of the Lord forever" (Psalm 23:6).
For further reading:
How Does God Restore Your Soul When You Feel Broken?
Will the God of Hope Fill Us with Joy and Peace?
What Does it Mean 'The Joy of the Lord Is My Strength'?
Photo Credit: ©iStock/Getty Images Plus/Prostock-Studio
---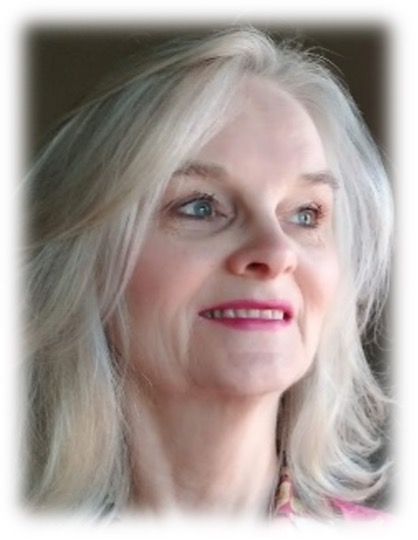 Judy McEachran loves to worship the Author of life and love. She is an ordained pastor and gifted musician who writes and speaks to encourage believers. She pastored churches in the Midwest and after retirement moved to Arizona. She is humbled not only by the gracious love of God but by her devoted husband, two sons, and ten grandchildren. You can visit her website at God Secrets that Impart Life. Find her music on YouTube. Judy's natural musical giftings invite worshippers into the presence of the Lord.