Once a year. One day. One day every year, the third Sunday of June, we celebrate our fathers with a special day. Yet, Father's Day often seems to fall into the shadow created by mom's day only one month earlier. And yet, maybe we ought to give at least a bit of greater attention to it.
As we do for moms, Father's Day is a day we set apart to celebrate fatherhood. We choose to recognize the influence of fathers in our families and our society. We use the day to nurture and encourage paternal bonds, and to recognize the special challenge of being a dad or granddad.
While any special day to honor our fathers is certainly not found anywhere in the Bible, we can and do find ample reference to the importance of fathers in our lives. After all, Jesus often referenced his Father in heaven:
"I came from the Father and entered the world; now I am leaving the world and going back to the Father" (John 16:28).
Therefore Jesus answered and was saying to them, "Truly, truly, I say to you, the Son can do nothing of Himself, unless it is something He sees the Father doing; for whatever the Father does, these things the Son also does in like manner" (John 5:19).
Jesus often prayed to his Father:
"Father, the hour has come. Glorify your Son, that your Son may glorify you… And now, Father, glorify me in your presence with the glory I had with you before the world began (John 17: 1,5).
And taught us to pray to the Father, with a verse we know well:
But when you pray, go into your room, close the door and pray to your Father, who is unseen. Then your Father, who sees what is done in secret, will reward you (Matthew 6:6).
"This, then, is how you should pray: "'Our Father in heaven, hallowed be your name…' (Matthew 6:9).
Frankly, even beyond the Lord's prayer, we can track the theme of God as our Father throughout countless Scripture references: Matthew 5:45; 32; Romans 1:7; 15:6; 1 Corinthians 8:6 are just a few examples.
But what about our earthly fathers? Are we called to honor them?
Biblical Roots in Father's Day
The celebration of Father's Day is believed to have been initiated around 1916 by a Christian woman by the name of Sonora Smart Dodd — a daughter of an American Civil War veteran. Ms. Dodd chose to honor her father, who had single-handedly raised her and her five siblings.
It was around 50 years later when Father's Day was officially recognized when President Lyndon Johnson issued a proclamation in 1966. Then finally designated an official national holiday in 1972 under Richard Nixon.
While initiated by a Christian believer, the celebration to acknowledge our dads on Father's Day was ultimately a political action, one intended for believers and non-believers alike.
However, that does not render such a celebration a "pagan holiday" that ought to be ignored by believers. In fact, given the depth of the biblical roots of honoring fathers, perhaps we ought to consider every day Father's Day.
Indeed, it is not difficult to find biblical references to the importance of our fathers in our lives. Nor is it much of a challenge to see the impact on our society of missing or abusive fathers.
While God's Word may be silent about a specific day set aside, clearly the Bible reinforces the belief that fatherhood is to be honored.
Scripture makes clear that God recognizes the importance of fathers. He recognizes the importance of the father/child relationship enough to reflect it in his relationship with Christ, and with us.
For Jews, Abraham is honored as the father of Israel. He is the father of Isaac and the grandfather of Jacob — who was renamed Israel. And Israel was the father whose 12 sons represent the tribes of Israel — albeit two tribes are named for Joseph's sons.
For Christians, Abraham is considered by many to be the father of the faith. Even in the Islamic faith, Abraham is honored as the father. In fact, Christianity, Judaism, and Islam are all referred to as Abrahamic religions. All three call Abraham the father of their faiths.
When God changed Abram's name to Abraham, "God said to him, 'As for me, this is my covenant with you: You will be the father of many nations. No longer will you be called Abram; your name will be Abraham, for I have made you a father of many nations'" (Genesis 17:5).
In the original Hebrew, Abram actually means exalted father — while Abraham means father of many.
In his letter to the Galatians, Paul called those who have faith "children of Abraham" (Galatians 3:7-8).
Both the Old and New Testaments speak of a special relationship, a unique bond, between a father and his children. These lessons are clearly also applied to adoptive fathers, as we are adopted by God, our Father:
"…he predestined us for adoption to sonship through Jesus Christ, in accordance with his pleasure and will," (Ephesians 1:5).
Even Jesus used the father/son relationship in a parable representing our Father's love toward us, his adopted children:
"But while he was still a long way off, his father saw him and was filled with compassion for him; he ran to his son, threw his arms around him and kissed him" (Luke 15:20).
Could honoring our earthly fathers be any more biblical?
The Father Wound
But…we live in a broken and fallen world of imperfect people. Not every father is deserving of such honor.
We must recognize that dads play no small role in the lives of the children — how those children grow and who they become. Unfortunately, that statement is also true for missing and abusive dads. "The Father Wound," as it is sometimes called, can leave a devastating impact.
This wound can be caused by many behaviors: neglect, absence, abuse, domination, or even withholding love.
The lasting impact often wounds children for life, turning them away from our heavenly Father, or making it difficult for them to feel and trust God's love.
Many well-known atheists in fact have suffered from the Father Wound, perhaps causing their lack of belief.
In those cases, it is understandably difficult to celebrate a day honoring fathers.
Please know, that I have been where you may be. It does not matter what your earthly father is/was like, or how he treated you. It is important to know that our heavenly Father loves you unconditionally.
A God-Honoring Tradition
In his letter to the Ephesians, the Apostle Paul reiterated the fourth commandment, making sure to point out that this commandment promises, if obeyed, things would go well for us:
Honor your father and mother—which is the first commandment with a promise—that it may go well with you and that you may enjoy long life on the earth (Ephesians 6:2-3).
In light of this and of the other teachings in God's Word, it would seem clear that fathers are indeed the spiritual heads of our family, and as such, could and should be honored.
It would seem proper and fitting, even God-honoring — then, to celebrate such a role, such a critical relationship.
However, ultimately, whether or not to celebrate fathers every day, or to celebrate the third Sunday of every June, is very much a matter of personal choice.
We have the freedom in Christ to celebrate and the freedom to not celebrate, should that be your choice.
Regardless of your choice, let us not ever fail to honor our heavenly Father. Not just one day, but every day.
For further reading:
What Does it Mean That the Father in Heaven Gives Good Gifts?
How Is God the Father of the Heavenly Lights?
What Does it Mean That God Is Our Abba Father?
Photo Credit: ©Unsplash/deiga ellaby
---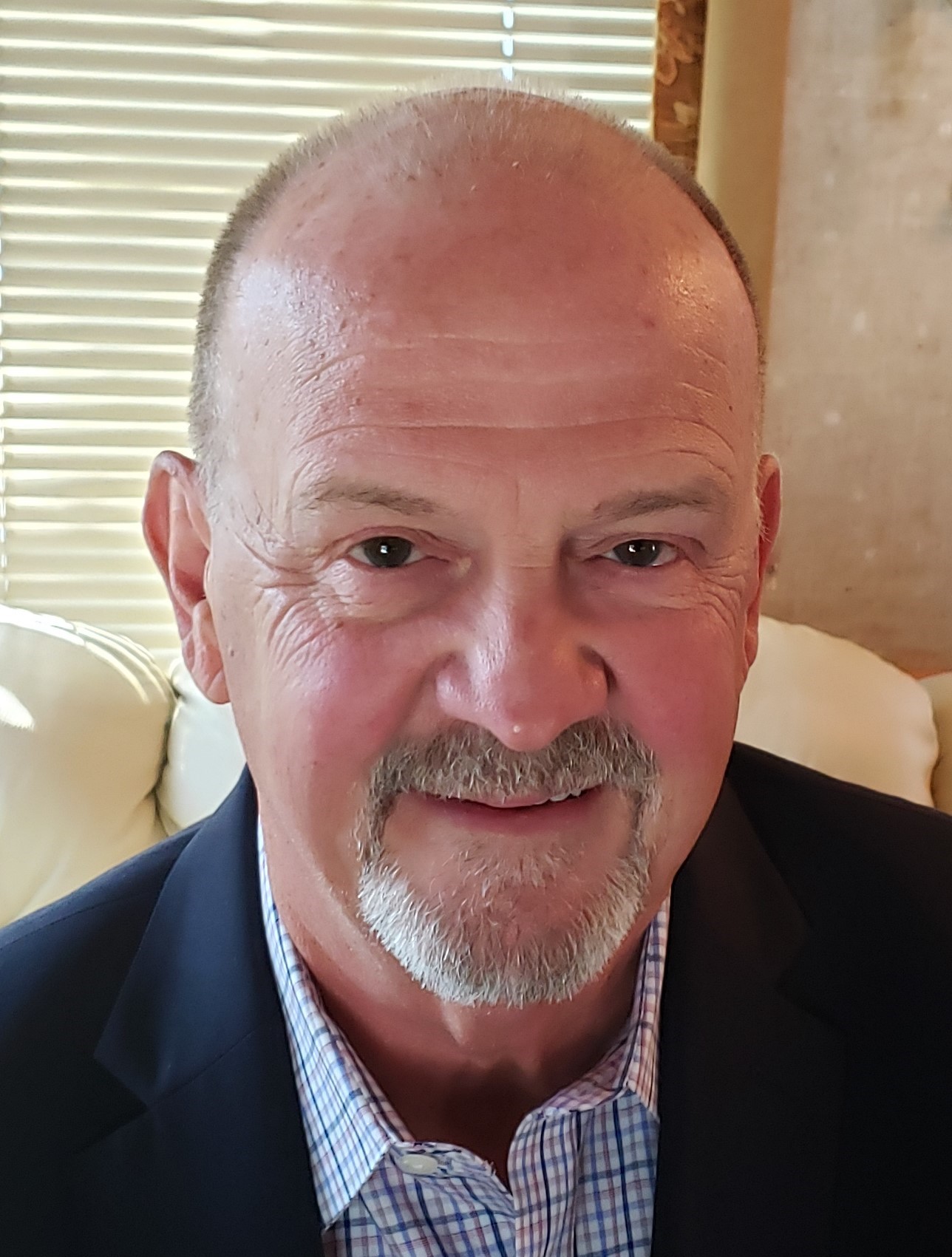 Greg Grandchamp is the author of "In Pursuit of Truth, A Journey Begins" — an easy-to-read search that answers to most common questions about Jesus Christ. Was he real? Who did he claim to be? What did he teach? Greg is an everyday guy on the same journey as everyone else — in pursuit of truth. You can reach Greg by email [email protected] and on Facebook.