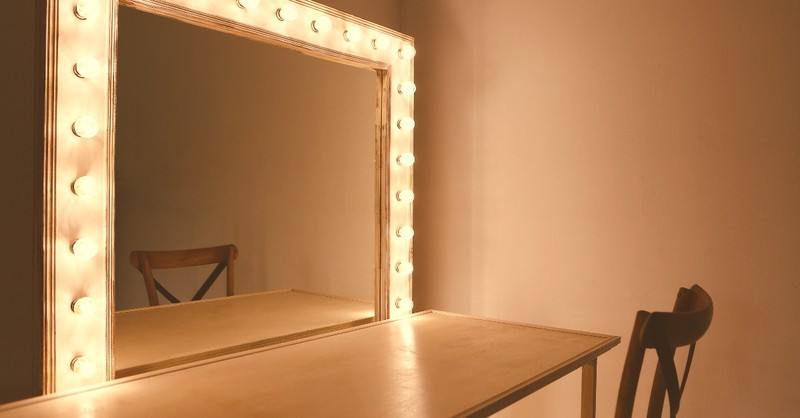 Chapter 16 marks a significant transition in 1 Samuel, but more than that, it begins one of the most extraordinary accounts in all the Bible or any other literature.
David's coming has been alluded to earlier in Samuel, but now the sacred text turns directly to the story of Israel's great champion, poet, prophet, and king.
Three millennia after David lived, his memory still burns brightly in the hearts of God's people, and his passion and faith continue to inspire.
Vestiges of David's story can be seen in practically every noble myth beloved by Christendom, such as King Arthur and Saint George.
But no accolade could be higher than the one given by God himself. For when Israel's Messiah finally appeared, the Savior was identified as God's own Son, "who was descended from David according to the flesh" (Romans 1:3).
Spiritual Qualifications
If Samuel had been afraid to travel to Bethlehem, the men of Bethlehem were even more afraid to see him. This town was not on Samuel's normal circuit (1 Samuel 7:16), so "the elders of the city came to meet him trembling and said, 'Do you come peaceably?'" (16:4).
Samuel answered, "Peaceably" (16:5). Why the elders were so frightened is not stated, although the arrival of so high and holy a figure as Samuel would naturally evoke fear of God's rebuke for some sin.
But Samuel explained that he had come to make a simple pastoral inspection and give the Lord's blessing. "Consecrate yourselves," he told them, "and come with me to the sacrifice" (16:5).
Most likely, Samuel next slaughtered the heifer he had brought and sacrificed it to the Lord. The meat would then be used for a feast, which would take some time to prepare. This allowed Samuel to perform the crucial task for which he had also come.
He asked to see the sons of Jesse consecrate them for the feast. As the sons were presented to Samuel, the first, and we may presume the oldest, Eliab, was extremely impressive. Samuel thought to himself, "Surely the Lord's anointed is before [me]" (1 Samuel 16:6).
We can well imagine Samuel reaching for his anointing horn of oil when the Lord spoke to halt him: "But the Lord said to Samuel, 'Do not look on his appearance or on the height of his stature, because I have rejected him. For the Lord sees not as man sees: Man looks on the outward appearance, but the Lord looks on the heart'" (1 Samuel 16:7).
Here, the Lord rebukes the entire worldly approach to evaluation. "This is your problem," he says to Samuel, "that you look only at outward appearances!"
This is why we so often suffer from bad leadership today: Because we consider only how someone appears, in the cultivation of an image, the practice of clever sayings, the pandering to baser motives — all of which the Sauls of this world are easily able to master.
But God is not hampered by our limitations or folly: He looks on the heart and sees the truth about a man's or a woman's character, faith, values, and desires.
Because of his superior insight and wisdom, God wanted to be the One to provide Israel's king! This is also why God wants to raise up leaders for the church today by his calling.
When churches are approving leaders, we need to strictly follow the criteria given in God's Word, all of which are spiritual qualifications. Lacking our wisdom, we need to obey God's Word.
In doing this, we are especially warned against the impressiveness of external appearances. How difficult it is for us to see through a carefully managed first impression, attractive clothes, or the appearance of success!
To follow the biblical guidelines is not easy, and it takes time and discernment to assess character, values, and true beliefs (1 Timothy 5:23–25). We need to pray for God's help and wisdom, and we need to seek to look upon the heart.
Having been rebuked by the Lord, Samuel passed from Jesse's first son to the next. Abinadab was sent forth and also rejected. Next came Shammah: "Neither has the Lord chosen this one" (1 Samuel 16:9).
Altogether, seven sons of Jesse came before the prophet, to which Samuel replied: "The Lord has not chosen these." So, he asked Jesse: "Are all your sons here?" (16:11). After all, God had told him to anoint one of Jesse's sons, but none had gained approval.
We can sense the reluctance in Jesse's demeanor when he admits that there is yet one more son: "There remains yet the youngest, but behold, he is keeping the sheep." Samuel said to Jesse, "Send and get him, for we will not sit down till he comes here" (16:11).
Samuel knew how to motivate action, and the company would not get to eat until this youngest son had been fetched and brought before the prophet.
Dale Ralph Davis points out that what happened next is "the stuff songs are made of." In comes David, fresh from the fields, unwashed and still smelling of the sheep. Our text tells us that he "was ruddy and had beautiful eyes and was handsome."
As soon as he appeared, the Lord spoke to Samuel: "Arise, anoint him, for this is he" (1 Samuel 16:12). So, "Samuel took the horn of oil and anointed him in the midst of his brothers" (16:13).
In the most unlikely and humble place, God had found the king of his choosing: The youth whom God himself had fashioned for his purpose of grace.
More Than Meets the Eye
The anointing of David marked a significant advance in God's redeeming plan for history. Moreover, it pointed forward to the greatest advancement in God's salvation, which would come with the entry of his own Son, Jesus Christ.
Of all the types of Christ figures in the Old Testament — that is, people, events, and institutions intended to foreshadow the coming of Christ — David is the greatest and clearest.
Jesus is known as "the Son of David" was originally intended as a compliment to Jesus, although we see it as an instance of amazing grace to David from our vantage point.
The selection of David points us forward to several features that draw us to faith in Jesus Christ. Jesus was not distinguished by his outward attractions. Neither did he conduct himself to appeal to the fads and fashions of his day in Jerusalem. He did not take the expected route of first attaining the approval of the religious power brokers.
He did not set out to win over the people by flashy eloquence or studied expressions. Even while Jesus performed miracles that set forth his divine power, he accompanied them with teaching that confounded the wisdom of the age. Though indeed profound, his oratory was directed to the deep matters of the heart and the stirring realities of God.
Most importantly, Jesus came to obey the will of God, his Father. Thus, he did not receive the accolades of the world, and for this same reason, he did receive the power of God's Holy Spirit. "This is my beloved Son, with whom I am well pleased" (Matthew 3:17), God said, on the occasion when the Spirit fell on Jesus like a dove.
After all, Jesus was the Savior whom God himself provided for his people, who brings the salvation that comes from God and restores us to God's favor.
As we honor Jesus and trust his Word, let us follow his example in believing and doing God's will. We may lack the approval of the world, and we may be denied the world's methods of advancement and success, but if we have the anointing of God's Holy Spirit, then God will see in our hearts those things that cause him pleasure and prepare us to be useful to him.
And if like Samuel, we are downcast and defeated by the influence of sin and darkness around us, perhaps thinking that all is lost, God has good news to lift our hearts and challenge us to renewed boldness in faith.
Speaking of his own Son, of whom even great David was but a type and symbol, God says, "I have provided for myself a king" (1 Samuel 16:1). Believing in Jesus, our true King, we may be uplifted in spirit and renewed in faith to serve his kingdom boldly in this world.
For further reading:
Does it Matter to God What I Think?
How Did a Man after God's Own Heart Fall So Far into Sin?
Are Christ Figures in Literature Biblical?
What Does it Mean That Jesus Is the Son of David?
What Does it Mean That Jesus Is Prophet, Priest, and King?
What Are the Prophecies about Jesus?
Photo Credit: ©iStock/Getty Images Plus/petrenkod
---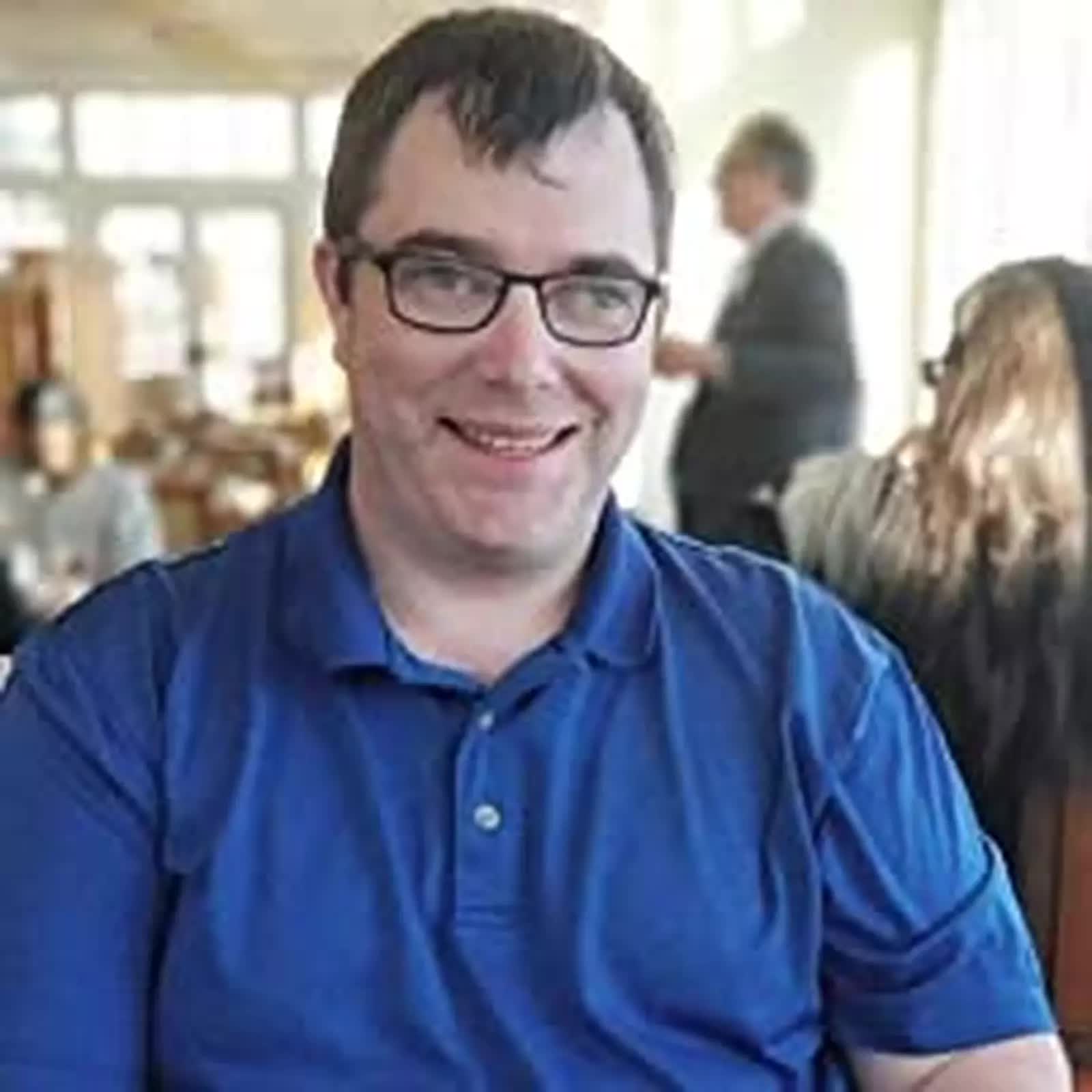 Dave Jenkins is happily married to Sarah Jenkins. He is a writer, editor, and speaker living in beautiful Southern Oregon. Dave is a lover of Christ, His people, the Church, and sound theology. He serves as the Executive Director of Servants of Grace Ministries, the Executive Editor of Theology for Life Magazine, and is the Host for the Equipping You in Grace Podcast. He is the author of The Word Explored: The Problem of Biblical Illiteracy and What To Do About It (House to House, 2021). You can find him on Facebook, Twitter, Instagram, Parler, Youtube, or read his newsletter. Dave loves to spend time with his wife, going to movies, eating at a nice restaurant, or going out for a round of golf with a good friend. He is also a voracious reader, in particular of Reformed theology, and the Puritans. You will often find him when he's not busy with ministry reading a pile of the latest books from a wide variety of Christian publishers. Dave received his M.A.R. and M.Div through Liberty Baptist Theological Seminary.