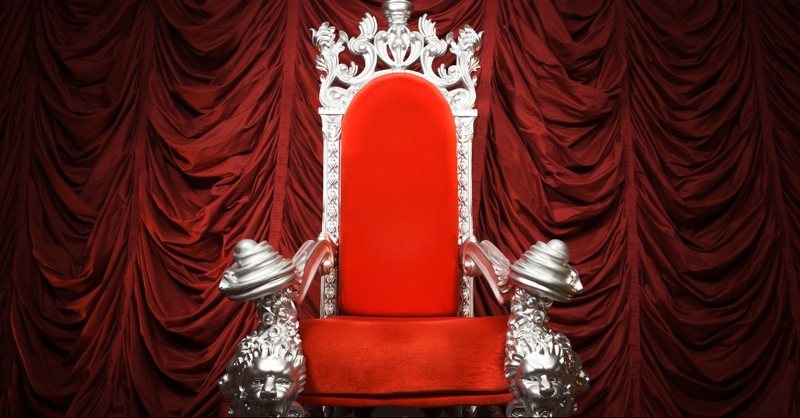 Revelation is organized into seven sections, presenting the church's history from God's perspective in heaven. These seven cycles become increasingly intense as they advance and increasingly narrow their focus toward the end of history.
The key to identifying the sections is to note where Christ's return and the final judgment are described. Revelation makes better sense; however, when we recognize seven sections that present parallel depictions of history, we see that each has its own perspective.
The Sovereignty of God
Revelation 4:1 begins the book's second section, a cycle that modestly begins looking forward into history. Jesus summons John, saying, "I will show you what must take place after this."
Chapters four and five depict the present reality at the throne of heaven, and chapter 6 shows the breaking of the six seals of God's plan, concluding with "the wrath of the Lamb" from which the wicked vainly seek to hide (Revelation 6:16–17).
Chapter seven concludes the second section with the praise of the redeemed in the glory of the age to come.
Knowing what is to come, we can understand why this vision focuses on the throne in heaven. The visions that follow involve increasingly frightening scenes. Therefore, the throne in heaven is shown first to give comfort to believers amid deadly trials.
This vision begins with John looking and, "Behold, a door standing open in heaven!" (Revelation 4:1). Like many prophets of old, such as Isaiah and Ezekiel, and like Moses who was summoned atop Mount Sinai, John is called into God's presence by the voice of Christ, "Come up here, and I will show you what must take place" (Revelation 4:1).
An upward glance is often a sign of a new perspective, just as trumpets herald a new revelation, and for these, John will be admitted to the heavenly tabernacle where God is enthroned in glory. This door is the third mentioned in Revelation.
The first was a door of opportunity for ministry in Revelation 3:8, and the second was the closed door of the church on which Christ knocked for admittance (Revelation 3:20). This is a door of revelation so that John could see the things of God.
John is taken up "in the Spirit" (Revelation 1:10), who acted on John's senses and understanding so that John could be symbolically present in the true tabernacle above.
There, John saw "a throne" that "stood in heaven, with one seated on the throne" (Revelation 4:2). God's throne is mentioned 38 times in the book of Revelation, 17 of them in chapters 4 and 5.
This is similar to the vision in which Isaiah "saw the Lord sitting upon a throne" in Isaiah 6:1 during a crisis of sovereignty in Jerusalem and aligns even more closely to Ezekiel's vision of God's throne beside the Chebar canal.
G. B. Caird writes of John's vision on the Isle of Patmos: "To those who must live under the shadow of Caesar's throne, and find that that shadow is made darker by the shadow of Satan's throne (2:13), the one truth that matters above all others is that there is a greater throne above."
In addition to the symbolism of the throne, the vision has other indicators of God's sovereignty. Notice that Christ's voice says, "I will show you what must take place after this" (Revelation 4:1).
Christ can foretell the future because he reigns sovereign over it. History does not consist of what may happen or merely what will happen, but what must happen because it is ordained by the divine sovereign will.
God's sovereignty is highlighted by the placement of the throne at the center of all created reality, with angelic beings, the redeemed church, and hosts of angels around the throne of God and responding to him.
When Christians think of God's sovereignty, we often think of his saving grace. Revelation equally emphasizes God's sovereignty over the trials and persecutions facing his church, ordained by God for our good and his glory.
We see this reality emphasized throughout Revelation as the judgments and woes go forth from his throne out upon the earth (Revelation 6:1–8,16; 8:3–6; 16:17).
God's sovereign control over both judgment and salvation must have been a great comfort to exiles such as Ezekiel and the Apostle John. Believers who rejoice in God's sovereign control have peace to endure great trials (Romans 8:28).
The Centrality of Worship
Revelation 4 is justly considered one of the great chapters of the Bible, alongside John 3, Romans 8, and Hebrews 7. It shows God's sovereignty over all history and the worship of God as the central activity of history (Revelation 4:4–6).
Gathered around the throne in the heavenly holy of holies, John saw two remarkable gatherings. First, he mentions, "twenty-four thrones, and seated on the thrones were twenty-four elders, clothed in white garments, with golden crowns on their heads" (Revelation. 4:4).
The twenty-four heavenly elders correspond to Israel's 12 patriarchs combined with the 12 apostles, symbolizing the redeemed church of both Testaments (Revelation 21:12–14).
This vision is of great significance to believers on earth, especially those threatened with tribulation. Notice that in this heavenly depiction of history, the Christian church is given the most prominent place close to God's throne.
While the world looks upon the church and Christians as being the most insignificant people — this was especially the case of the seven churches in Asia to which John was writing — they are the most significant people since they bear testimony to the Gospel of Christ. Their worship is the most significant activity taking place in the world.
Moreover, when we think of the martyrs who had already died and those of the early church threatened with death, we realize what wonderful news it must have been for them to see the redeemed church not only alive but reigning with Christ in glory.
Another reason to be confident that the twenty-four elders correspond to the church is the description that John highlights in Revelation 4:4. This represents the consummation of the salvation promised and begun on earth.
The white garments signify the righteousness granted to Christians through Christ and their calling to lives of holiness. Jesus wrote to Sardis that those "who have not soiled their garments … will walk with me in white, for they are worthy" (Revelation 3:4).
A crown is a reward for true believers, who in Christ triumph over sin: "Be faithful unto death," Jesus wrote to Smyrna, "and I will give you the crown of life" (Revelation 2:10). Jesus had promised at the end of his seven letters that "the one who conquers, I will grant him to sit with me on my throne, as I also conquered and sat down with my Father on his throne" (Revelation 3:21).
These blessings, now dramatized in the vision of chapter 4, represent the reward not merely of certain choice believers but of all true Christians, those who not only profess faith in Jesus but live in faith to the end.
In this way, John's vision reminds us of the high calling of every Christian life. Peter thus described us in 1 Peter 2:9. Like the faithful in Sardis, we are called to see that we do not defile our garments (Revelation 3:4), and like the saints of Philadelphia, we are urged to hold fast to what we have in Christ to be assured of our heavenly crown (Revelation 3:11).
Why Does This Matter?
When you consider the four living creatures, standing for the created order of living beings, together with the redeemed church, then you add the myriads of angels that Revelation 5:11 says are gathered around the believers, you have all those who will dwell in the eternal glory assembled around heaven's throne, engaging in the most critical activity of all time: The worship of God.
Therefore, the purpose of John's vision was to remind beleaguered believers of the sovereignty of God on the throne in heaven and the great calling of his people to give Him glory in all things and at all times.
For further reading:
What Are the Seven Seals and Trumpets in Revelation?
Is Asking Jesus into Your Heart in the Bible?
How Do We Seek First the Kingdom of God?
What Does it Mean to Honor God?
Photo Credit: ©iStock/Getty Images Plus/TonyLomas
---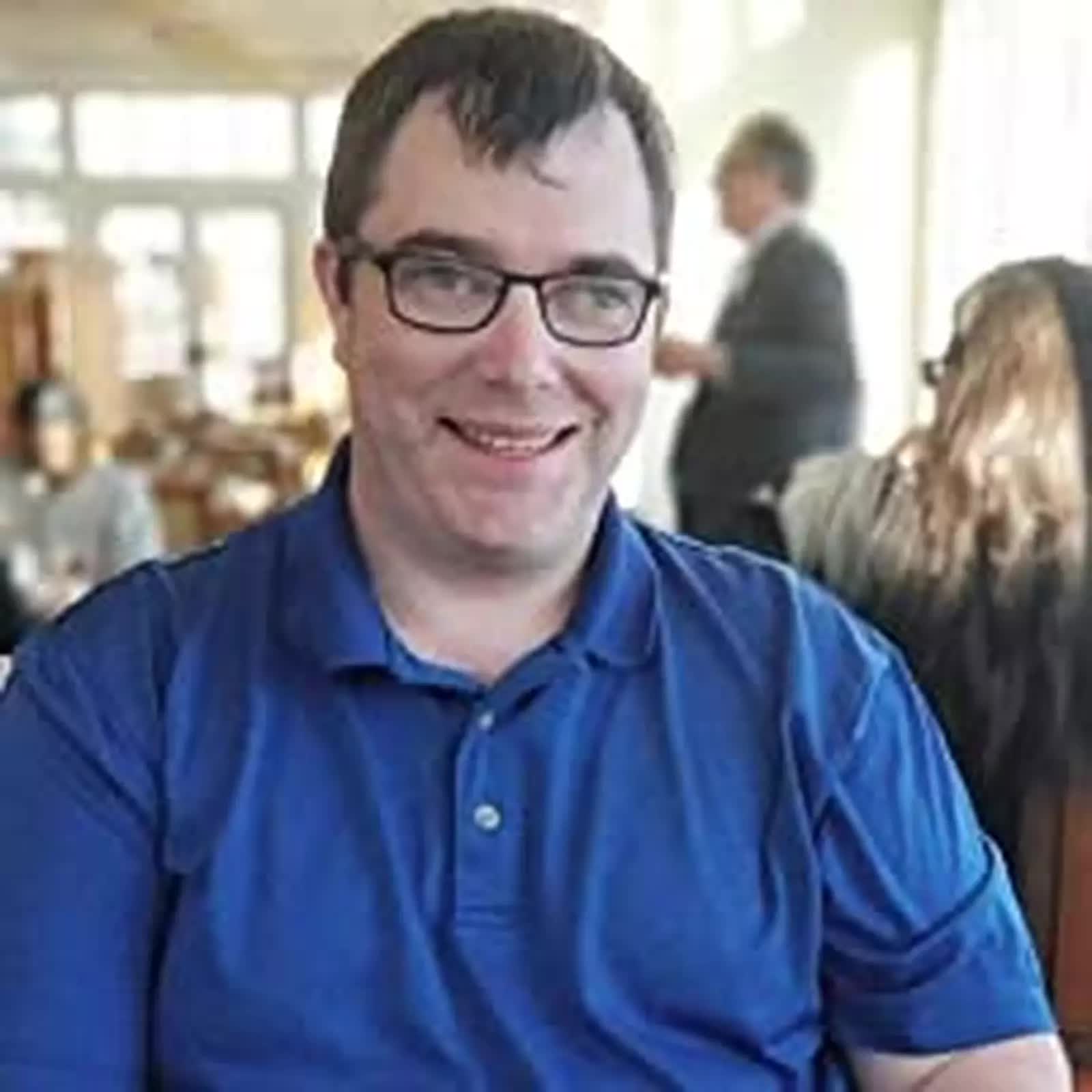 Dave Jenkins is happily married to Sarah Jenkins. He is a writer, editor, and speaker living in beautiful Southern Oregon. Dave is a lover of Christ, His people, the Church, and sound theology. He serves as the Executive Director of Servants of Grace Ministries, the Executive Editor of Theology for Life Magazine, and is the Host for the Equipping You in Grace Podcast. He is the author of The Word Explored: The Problem of Biblical Illiteracy and What To Do About It (House to House, 2021). You can find him on Facebook, Twitter, Instagram, Parler, Youtube, or read his newsletter. Dave loves to spend time with his wife, going to movies, eating at a nice restaurant, or going out for a round of golf with a good friend. He is also a voracious reader, in particular of Reformed theology, and the Puritans. You will often find him when he's not busy with ministry reading a pile of the latest books from a wide variety of Christian publishers. Dave received his M.A.R. and M.Div through Liberty Baptist Theological Seminary.