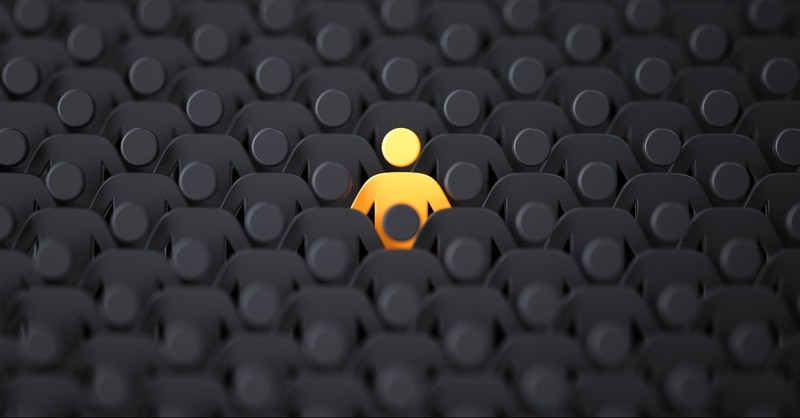 When we think of favoritism, we imagine a place of higher status and less responsibility. But God's favor often comes with added duties and more difficult challenges. Jesus was the embodiment of everything God favors.
Favoritism and Jesus
Many times, in Scripture, God calls Jesus "My Chosen One" (Isaiah 42:1; Matthew 3:17; 12:18; Luke 9:35). That title is also used to refer to Israel (Isaiah 45:4; 65:9; 1 Kings 11:13).
God chose prophets and kings for His own sovereign reasons (Exodus 33:17; Daniel 10;11; 1 Samuel 2:26). God chose Solomon from all of David's sons to become the next king (1 Chronicles 28:5-6). He gifted him in wealth, popularity, and wisdom (1 Kings 5:12).
However, many of those whom God favored were persecuted and suffered hardship because of the mantle of responsibility God placed upon them. The angel Gabriel greeted Mary with these words: "Greetings, you who are highly favored! The Lord is with you" (Luke 1:28).
We have no further record as to why Mary was chosen, but the result of God's favor upon her was that she had to bear great sorrow and difficulty as the mother of the Messiah. The "sword" would "pierce her soul" (Luke 2:35). Romans 9:14-16 sums up God's sovereign right to choose.
So, is God's favor arbitrary? Do our choices have any impact on whether we are among His favorites? Isaiah 66:2 says, "These are the ones I look on with favor: those who are humble and contrite in spirit, and who tremble at my word."
God wants to show us all His favor, but in His sovereign knowledge, He chooses some for special assignment and blessing. When God gave Moses instructions about building the tabernacle, He named two men that He had specifically chosen to do the artistic work (Exodus 31:1-4, 6).
Sometimes, God chooses people because He has gifted them in special ways for special service. As they fulfill the calling, He placed on their lives; they find favor with Him (Exodus 33:13).
God Is Not Limited in His Favor
He does not rank us in order of importance, nor is His favor something we must compete with one another to earn. Every child of God who comes to Him through faith in Jesus Christ has the favor of God.
Psalm 5:12 says, "For you bless the righteous, O Lord; you cover him with favor as with a shield." It is not our righteousness that earns us favor; we are declared righteous through the cleansing of our sins by the blood of Christ (Romans 5:1; 2 Corinthians 5:21).
As we grow in faith and seek to please Him, God demonstrates His favor by drawing near to us (James 4:8). He desires to bestow favor on everyone who seeks Him (Jeremiah 29:13).
He grants spiritual gifts to all His children to use in His service (1 Corinthians 12:5-7; 1 Peter 4:10). Even the Lord's discipline is a means of showing favor to His children (Hebrews 12:5-6).

God's favorites are His children, purchased through the blood of His Son (John 1:12). As we honor Jesus, God's favor follows us. That favor may manifest itself through greater responsibility, blessing, or even suffering for His sake (Acts 5:41).
The reward of His favor is His promise that "all things work together for the good to those who love God and are called according to His purpose" (Romans 8:28).
When we are God's favorites, we know He is always with us and will reward us for everything done for Him (Matthew 28:20; Revelation 22:12).
God's Favor Vs. Favoritism
The favoritism James warns against in James 2:1-4 is different in every way from the favor God shows in choosing to save some but not all humans. The salvation God graciously provides by the gift of faith (Ephesians 2:8-9) begins in Genesis 3:15 with the promise to Adam and Eve of a Savior.
His favor begins to take further shape in Genesis 4:25 with Seth's birth to Adam and Eve. Even though sin seems to have won when Adam and Eve's firstborn, Cain, murders his brother, Abel, hope returns in Seth through whom the God-fearing ancestral line would run to the promised Messiah.
In the days of Noah, the increasing corruption on the earth results in God bringing judgment on all humanity. Yet, God, being rich in mercy, shows favor toward Noah (Genesis 6:9-22). God preserves Noah and his family through the water judgment so that the plan of God — announced in Genesis 3:15 would continue.
Of Noah's three sons, Shem, Ham, and Japheth, God chooses Shem, who alone is favored by being given faith to continue the ancestral line that would eventually lead to Jesus (Genesis 4:26). In Genesis 11:10-26, we read the list of Shem's descendants.
The list ends with Abram, to whom God extends His favor by calling him out of a people and nation of idol worshippers in Ur and promising to make him a great nation (Genesis 12:2).
That nation would be Israel, chosen by God (favored if you will) to be His people and the apple of His eye (Deuteronomy 32:10).
God also promises Abram offspring as numerous as the stars (Genesis 15:5). Paul explains later in Galatians that the offspring promised to Abram are spiritual offspring (Galatians 3:28-29).
So, God's favor toward Abram extends beyond a physical offspring and a physical land to a spiritual offspring that would include people from every tribe, tongue, and nation (Romans 16:26; Galatians 3:8; Revelation 7:9).
From Abram going forward, God continues to choose some but not all. God favors Isaac, not Ishmael; Jacob, not Esau; Moses, not Pharaoh; Judah, not Reuben, and on throughout history until God favors Mary — not any other woman — to be the mother of the Son of God. Notice how the angel Gabriel explains this to Mary (Luke 1:31-33).
God's Favor Is Grace
The Bible clearly shows that God favors some and not all. But God's "favor" is not sin, where "favoritism" is indeed sin, as James rightly points out.
Favoritism is when someone chooses a person or thing because of some perceived merit, worth, or bias; but, as Paul declares in Romans 3:23, all people have sinned and fallen short of God's righteous requirements.
There is no human being who justly deserves God's favor. Instead, all people deserve the wrath of God. Yet, God chooses to give some people faith in Christ and the resulting righteousness that comes through this faith by His grace. This reality was as much in play in Israel's history as it is today.
God's decision to choose some for salvation is not because of any inherent goodness in the person. It is merely God's prerogative, and it demonstrates his unfathomable grace.
It was a decision made in eternity past (Romans 8:29; Philippians 4:3; Revelation 20:12) by the Father, who gave His Son a kingdom and a people as a reward for His finished work redemption by Gis perfect obedience and atoning sacrifice.
All those given to Jesus receive the perfect righteousness of the Son through faith alone by God's grace alone (John 6:37; 44; 10:26; Ephesians 2:8-9). By this, they are qualified for God's eternal kingdom (John 15:16; 17:9, 24; 1 Cor. 15:23-28).
We Find God's Favor in Christ Alone
This redemption accomplished by Christ is the main story of the Bible. And central to the redemptive story is a God who is sovereign over all things, including the freely made choices of men and women to do good and to do evil. Here is how Peter explained God's sovereign control (Acts 2:22-24).
It's essential to recognize that these truths are not the ultimate favoritism but rather the ultimate in favor by a God who so loved the world that He gave His only Son to redeem people who were unlovable to a perfectly holy God.
This is grace that fills us with its never-ceasing comfort — grace that is unmerited favor, not favoritism. Far from being a form of sinful preference, the doctrine of election is the ultimate expression of love and is biblical to its core.
When we drive this message into the very center of our hearts — the message of a Savior sent to redeem a sinful undeserving people — our response is to love and obey God and Christ more and more, which we do through the power of His Spirit.
In this way, we confirm the favor — not favoritism — that He has shown us in our election for salvation. May God be glorified in each of us, His children.
For further reading:
Why Did God Withhold from His Most Faithful in the Bible?
What Must I Do to Hear "Well Done My Good and Faithful Servant?"
What Does it Mean That God Is Our Abba Father?
What Does it Mean to Be Anointed by God?
What Does it Mean That the 'Gift of God Is Eternal Life'?
What Does it Mean That Jesus Took Our Place?
Photo Credit: ©iStock/Getty Images Plus/farakos
---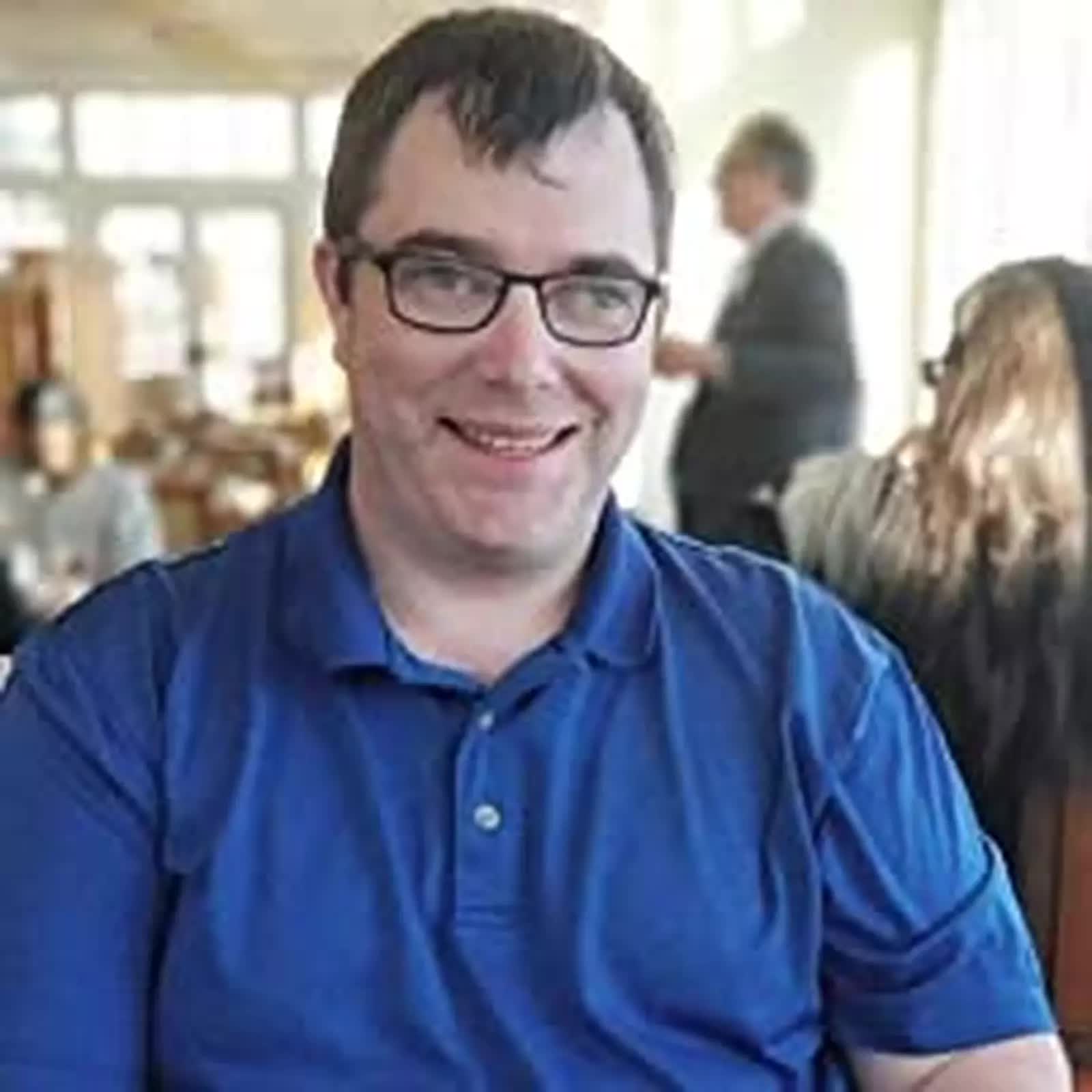 Dave Jenkins is happily married to Sarah Jenkins. He is a writer, editor, and speaker living in beautiful Southern Oregon. Dave is a lover of Christ, His people, the Church, and sound theology. He serves as the Executive Director of Servants of Grace Ministries, the Executive Editor of Theology for Life Magazine, and is the Host for the Equipping You in Grace Podcast. He is the author of The Word Explored: The Problem of Biblical Illiteracy and What To Do About It (House to House, 2021). You can find him on Facebook, Twitter, Instagram, Parler, Youtube, or read his newsletter. Dave loves to spend time with his wife, going to movies, eating at a nice restaurant, or going out for a round of golf with a good friend. He is also a voracious reader, in particular of Reformed theology, and the Puritans. You will often find him when he's not busy with ministry reading a pile of the latest books from a wide variety of Christian publishers. Dave received his M.A.R. and M.Div through Liberty Baptist Theological Seminary.