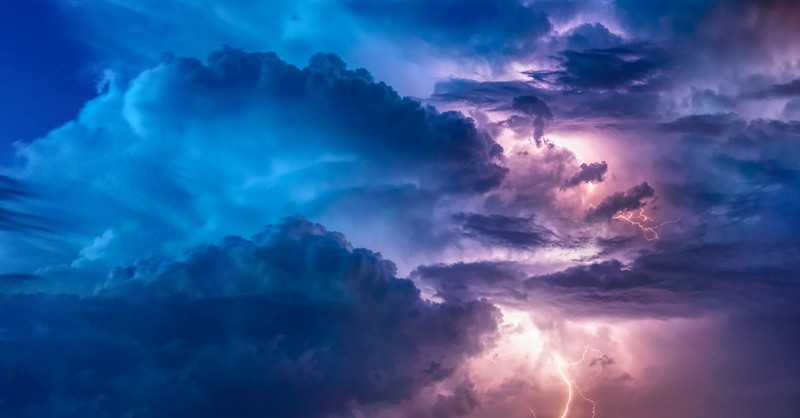 The Bible declares that God "has set a day in which he purposes to judge the inhabited earth." (Acts 17:31)
This day of judgment, also known as the Final Judgment, is when Jesus, the Son of God, will judge "the living and the dead" before destroying the old heaven and earth, which are corrupted of sin.
Sin can be defined as anything that opposes God's will and law. To engage in sin is to disobey or abuse His laws. Because the urge to sin resides in human nature, mankind is corrupted and somewhat driven by the immoral inclinations that live in all people. This is a consequence of the fall into sin in the garden of Eden. Before creating His new heaven and earth, God must do away with anything that could produce or bear sin into His new creation.
Jesus Christ will act as the justice of the last judgment, as the Bible states "Moreover, the Father judges no one, but has entrusted all judgment to the Son," (John 5:22). All skeptics will be judged by Christ at the "great white throne," and they will face punishment in accordance with the acts they have done. The Bible is very definite that skeptics are collecting up vengeance against themselves and that God will "give to each person according to what he has done" (Romans 2:5-6). At the final judgment, the destiny of the wicked and nonbelievers will be in the control of the almighty God who will assess everyone according to their soul's status.
Furthermore, let's look at the notable biblical references about Judgment Day to get a better understanding of God's last judgment.
Bible Verses about Judgment Day, Our Final Judgment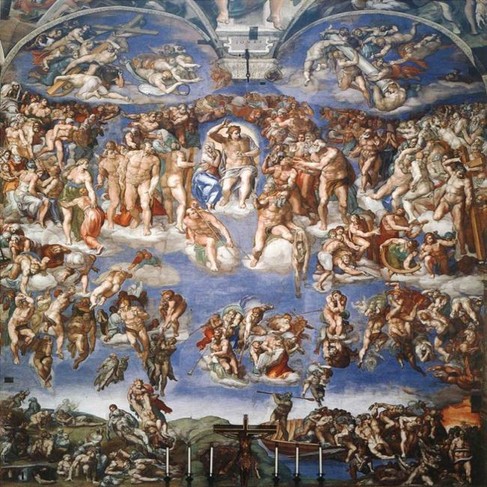 The image above is an art piece by Michelangelo, an Italian Renaissance painter, called The Last Judgment which covers the entire altar wall of the Sistine Chapel in Vatican City. It was created as a representation of the Second Coming of Christ and the final and eternal judgment by God of all humanity.
How Will We Be Judged on Judgment Day?
According to Charles Stanley, Scripture declares that Jesus Christ will judge every person who has ever lived (Acts 10:42). Those who reject His offer of salvation face the white throne judgment—the unbelievers' last stop before an eternity of exile from God's presence. Believers will also stand before Jesus, at which time they'll finally come to a full comprehension of His extravagant grace.
In 1 Corinthians 4:5, Paul says that Jesus will disclose the motives hidden in believers' hearts. Some people have gotten the misguided idea that all their sins will be displayed for everyone to see, but the Bible in no way supports that notion.
Jesus will expose the true nature of a believer's heart to him or her. Every rebellious act, wrong attitude, and cutting word will be reviewed. When the Bible says that Jesus will wipe the tears from our eyes, it is referring to this time (Isaiah 25:8). We'll be standing in the holy Savior's presence, grieving over how undeserving we are of His sacrifice. But the sorrow will last only a moment. On its heels comes the tremendous joy of having received forgiveness and lived a life pleasing to Him. Christ's judgment is not a punishment; it is a reminder that we are pardoned. At last, we will fully realize the depth and breadth of His grace.
Believers need not cower or hang their heads during the judgment. Nor are we to repent—the time for that is past. We will stand before the Lord, clothed in Christ's righteousness and forgiven of every single sin. And we will, at last, comprehend how great is the love of our God for us.
Download our free PDF, A Biblical Guide to Revelations and Faith in the End Times
Excerpt used from How Will Believers Be Judged? by Charles Stanley with permission.