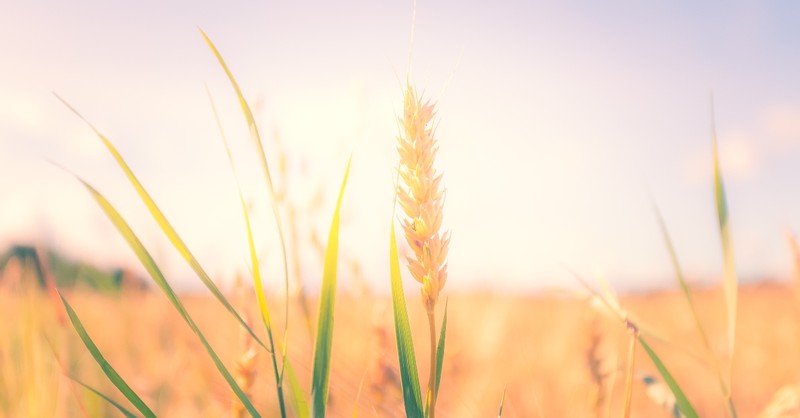 His divine power has granted to us all things that pertain to life and godliness, through the knowledge of him who called us to his own glory and excellence, by which he has granted to us his precious and very great promises, so that through them you may become partakers of the divine nature, having escaped from the corruption that is in the world because of sinful desire. For this very reason, make every effort to supplement your faith with virtue, and virtue with knowledge; (2 Peter 1:3-5, ESV).
What comes to mind when thinking about the word virtue? Perhaps a damsel in distress in need of protecting her purity is your first thought. Maybe you envision an individual with a high standard of excellence or morality in society.
The word virtue may cause you to think of a valiant soldier demonstrating strength and courage in the midst of battle and conflict. When looking at the meaning of virtue with regards to Christianity and the Word of God, we find a few different meanings.
We understand that as believers in Christ, we are called to demonstrate a number of virtues found in Scripture, virtues that testify of Christ and the indwelling of the Holy Spirit.
Virtue in the World, Virtue in the Bible
Merriam Webster defines virtue in several ways, "A conformity to a standard of right; a particular moral excellence; a beneficial quality or power of a thing; manly strength or courage; a commendable quality or trait; a capacity to act; chastity, especially in a woman.
Another definition found here is "through the force of or by the authority of." Using these definitions, we can see the application of morality, valor, merit, and potency in our society.
When looking at Scripture, we find the actual word virtue used in several instances in the King James version. Jesus used this word when describing what transpired after the woman with the issue of blood touched the hem of His garment.
Mark 5:30 (KJV) says, "And Jesus, immediately knowing in himself that virtue had gone out of him, turned him about in the press, and said, "Who touched my clothes?" Luke 8:46 also describes the same account of Jesus perceiving virtue going out of Him when touched.
Luke 6:19 tells of a throng of people who sought to touch Him because virtue went out of Him and healed all of them. This particular virtue demonstrated in Christ is miraculous power (dunamis).
Philippians 4:8 is an encouraging passage from the Apostle Paul to the saints at Philippi to think on things in times of trial and prayer that were true, noble, right, pure, lovely, and admirable. If there is any virtue and anything worthy of praise, they were to think on these things. Other translations use excellence in place of virtue.
In the Old Testament, Ruth is described as a virtuous woman, a woman of excellence (Ruth 3:11). Proverbs 12:4 talks of a virtuous woman or a woman of noble character is her husband's crown. A virtuous wife is worth far more than rubies (Proverbs 31:10).
Virtues of the Christian Life
In 2 Peter 1:3-5, we read of Peter encouraging fellow believers in the truth concerning Christ and His promises to those who belong to Him and the changing of our nature because of what Jesus did in saving those who trust in Him from the corruption of this world.
He gives a reminder to them that because of God's blessings, they are not to be idle but to generously make every effort in walking in virtue or moral excellence. This is "an excellence demonstrated in life," according to the MacArthur Study Bible.
The list to follow moral excellence contains in itself virtues: knowledge, self-control, perseverance, godliness, mutual affection, and love. By these virtues in the life of a believer in Christ increasing, one is found fruitful in the knowledge of Jesus Christ.
By these things in the life of us as believers, we show we truly know Christ and vice versa. By not walking and growing in these virtues, we forget the purification He has provided from our former sins (2 Peter 1:9).
Walking in these virtues that testify of Christ and His nature keeps us from stumbling and reminds us of the security of our salvation that is found in Him alone.
Though we may not find the actual word virtue used in Scripture in every instance, we can already see virtues we are to walk in as believers in Christ.
Galatians 5:22-23 reminds us of the moral excellence we are called to by exemplifying the fruit of the Spirit: love, joy, peace, patience, kindness, goodness, faithfulness, gentleness, and self-control.
There is no law or limit in demonstrating these things, which testify of Christ when we profess to know Him and to trust in Him for our salvation and promise of eternal life.
Colossians 3:13 instructs us to bear with one another and to forgive one another because the Lord has forgiven us. Forgiveness is a virtue. Integrity is a virtue. Proverbs 10:9 speaks of integrity and the security of remaining in it.
Continuously in Scripture, we are reminded to walk in love. Humility, gentleness, and patience are part of walking in love, and we know that all of these are virtues testifying of the nature of Jesus Christ. If we do not love, then we are assured that we do not know God (1 John 4:8).
Love is His very nature. We could even say that faith is a moral excellence or a virtue. Without faith, it is impossible to please God, "for whoever would draw near to God must believe that he exists and that he rewards those who seek him." (Hebrews 11:6, ESV)
In displaying and walking in these virtues, the supremacy of God is revealed in the work of our salvation. He is superior, and as His own, walking in His ways is pleasing to Him.
We can be encouraged to not focus on what the world deems as virtuous, but on what God deems as virtuous and thereby what testifies of Him and glorifies Him.
For further reading:
Does God Expect Us to be Perfect?
Is My Purity Important to God?
Why Does Christ's Righteousness Need to be Attributed to Us?
What Does it Mean to be a Proverbs 31 Woman?
What Are the Fruits of the Spirit?
Photo Credit: ©iStock/Getty Images Plus/Ville Heikkinen
---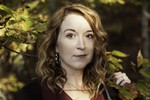 Dawn Hill is a Christian blogger known as The Lovesick Scribe and the host of The Lovesick Scribe Podcast. She is passionate about sharing the truth and pointing others back to Jesus Christ through the written Word as the standard of authority for Christian living and instruction while being led by the Holy Spirit into maturity. She is the author of NonProphet Woke: The Reformation of a Modern-Day Disciple. She is a wife to Nicholas and a mother to Anabel and Ephraim. You can follow her on Facebook and Instagram.