The other night my teenage son got food poisoning. At roughly two in the morning, he woke up feeling nauseous and queasy. He was sick consistently from two to four in the morning. It was a rough night.
My son is a typical, independent, self-determined teenager who doesn't speak of the things of faith that often. Yet, at one point, from underneath his covers, he whispered, "Dad, can you say a prayer for me?"
I have to say, even amid the sickness and tiredness, it was a beautiful moment. It testified that somewhere in the privacy of his thoughts and feelings, my 15-year-old son had received the faith.
As Christian people, we have the call to share our faith with others. In fact, these were Christ's last words prior to his ascension. The Gospel of Matthew records what is often titled "The Great Commission."
Here, Jesus instructs his disciples to "go and make disciples of all nations, baptizing them in the name of the Father, the Son, and the Holy Spirit" (Matthew 25:19). Essentially, discipleship is connected to disciple-making.
Every Christian person, by virtue of their faith in the risen Lord, lives with this charge. None of us are immune. Following Jesus necessarily involves the call to share our faith with others. If we wish to take up the task of disciple-making, there are three things we must know.
1. Disciple-Making Is Essential to Discipleship
The Great Commission is not a suggestion. Jesus issues a command, an imperative. The instruction to "Go!" is clear and direct; it is spoken in a way that signifies that it is not to be ignored.
The importance of these words is equal to Christ's call to "love God with all our heart, soul, and mind, and to love our neighbors as ourselves" (Matthew 22:38).
Jesus implies that the act of making a disciple cannot be forsaken. Being a disciple of Jesus necessarily involves the ongoing work of making disciples.
The reason why this commission is important is because Christ's love and forgiveness are available to all people. His grace is not reserved for the elite or the spiritually perfect.
The Great Commission, therefore, expresses Christ's desire that "all people be saved and come to a knowledge of the truth" (1 Timothy 2:4).
Christians are not called to disciple-making simply out of duty or obligation, but out of the knowledge that Christ desires to dwell in the hearts of all people. No one is discarded; no one is kept out.
The offer of redemption is given to others as much as it is to us. As Christians, we share our faith because we want others to experience the same divine love that has transformed our lives.
The message of forgiveness through the cross is never something we reserve for our own pleasure or enjoyment. The good news is meant to be spread to the nations.
2. Disciple-Making Is about How We Live
If we wish to make future disciples, the obvious question is: how? How does one go about making a disciple? Jesus is clear, we are called to "baptize them in the name of the Father, Son, and Holy Spirit" (vs. 19).
The word "baptize" literally means "to immerse." Jesus calls his disciples to immerse others in the knowledge of God the Father, Christ the Son, and the Holy Spirit. The language of baptism speaks more to a way of life rather than a sacramental rite in the church.
Disciple-making isn't about having all the answers, but about an ongoing life of testimony and witness. Like the disciples before us, we are called to "speak about what we have seen and heard" (1 John 1:3).
We tell the story of our faith and our experiences with the risen Jesus. Jesus calls us to live in such a way that the Spirit's presence in our lives is recognizable.
My son asked me to pray for him, not because I knew what prayer is best said in moments of sickness or nausea, but because he knew me to have an abiding relationship with Jesus.
This is the way of disciple-making. People respond to a faith lived out in honesty and authenticity. When we live this way, who knows what the result will be.
3. Disciple-Making Is Not a Solitary Effort
Jesus ends the Great Commission with a word of encouragement. Our task of disciple-making is never done alone. Jesus ends the Great Commission with the promise of his presence. Jesus says, "And remember this, I am with you always, to the end of the age" (28:20).
As disciples, we live our lives in the presence of our risen Lord. This means that Jesus is present whenever we take the step to share our faith with another.
Too often, we see this statement as an affirmation of Christ's ongoing presence in our lives but disconnect it from the rest of the Great Commission.
Jesus is not with us simply for our own encouragement or enjoyment, but to equip us in our disciple-making endeavor.
When we share our faith with another, we are participating in the very mission Jesus calls us to. Making disciples is thus a co-mission with the risen Lord. We, therefore, trust that, as we share our faith, the Spirit will be at work.
Ultimately, disciple-making is an act of faith. Instead of focusing on our own skills or abilities, we focus on the presence of Jesus.
Because Christ is at work in this world, we can be confident that Christ has already begun a good work in people's hearts. Following Jesus, therefore, involves allowing the Spirit to draw us to particular people at the appropriate time.
Confidence in the Great Commission
It can be tempting to believe that disciple-making is best left to the professionals: the pastors, priests, and evangelists. Jesus, however, calls us all to this important work. All Christians are called to make disciples of Jesus.
This task is not as difficult as we might assume. The great commission is more about the call to live faithfully than it is about a specific lesson we are to preach. Making a disciple is mostly about living as a disciple.
As disciples, we share our faith with hope and confidence because we know that making disciples never comes down to one simple conversation.
A disciple is never made in a moment. Instead, people respond to the gospel when they experience the reality of faith lived out over the course of someone's life.
It may take some time for someone to respond to the gospel; that's ok. In the end, we trust that Jesus will be in control of our disciple-making efforts.
Who are you called to share your faith with? Is there someone you know that may respond to the gentle witness of your faith?
What might it look like for you to walk beside someone as they explore matters of faith and spirituality in their lives?
Like my teenage son, you never really know how people will respond unless you put yourself out there, and trust that the Spirit will do the work.
For further reading:
What Did Jesus Mean to 'Go and Make Disciples'?
How Can I Disciple a New Believer?
What Does it Mean to Be a Disciple of Christ?
Photo Credit: ©iStock/Getty Images Plus/Halfpoint
---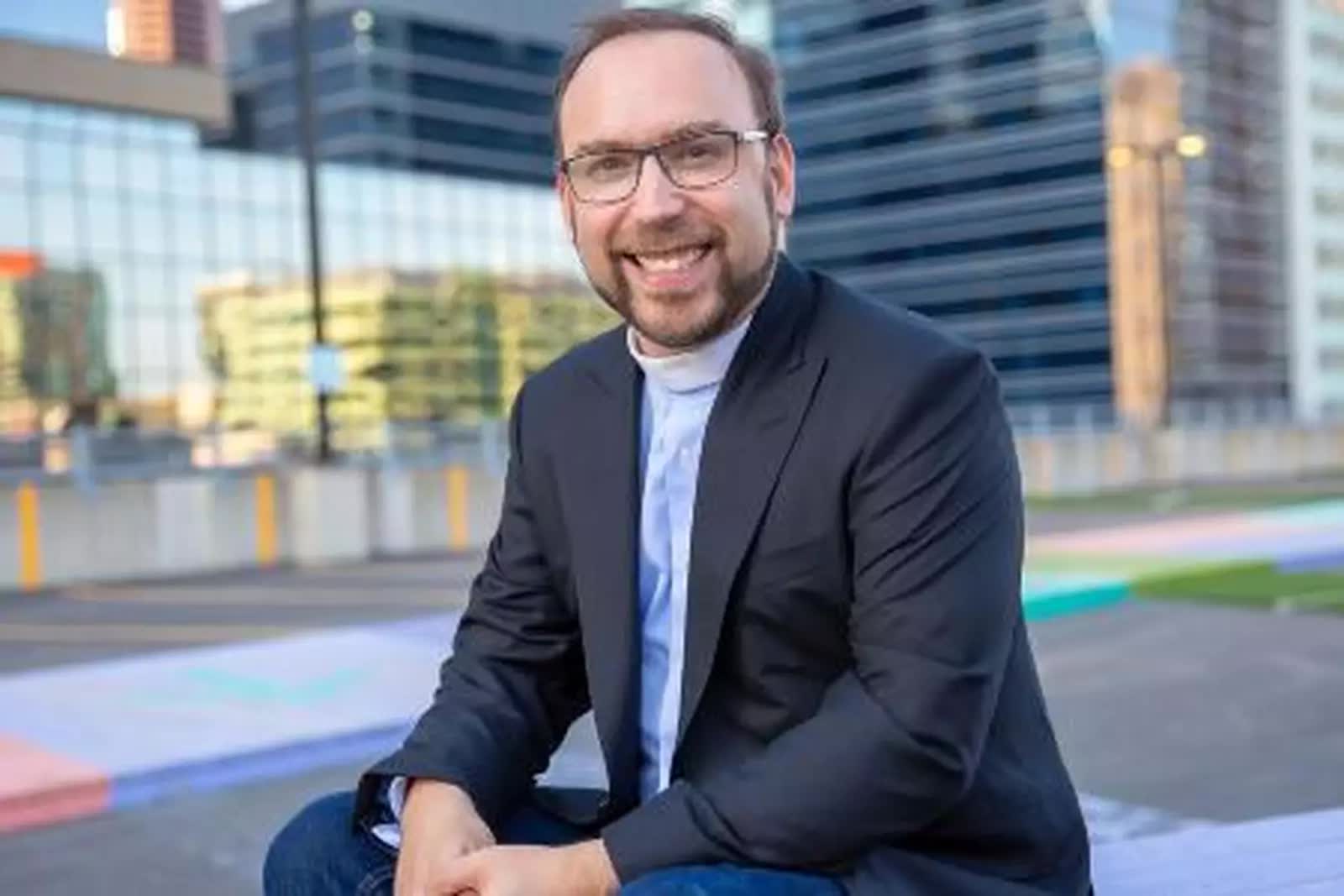 The Reverend Dr. Kyle Norman is the Rector of St. Paul's Cathedral, located in Kamloops BC, Canada. He holds a doctorate in Spiritual formation and is a sought-after writer, speaker, and retreat leader. His writing can be found at Christianity.com, crosswalk.com, ibelieve.com, Renovare Canada, and many others. He also maintains his own blog revkylenorman.ca. He has 20 years of pastoral experience, and his ministry focuses on helping people overcome times of spiritual discouragement.
Related podcast:
The views and opinions expressed in this podcast are those of the speakers and do not necessarily reflect the views or positions of Salem Web Network and Salem Media Group.
So when sin is not being confronted, or even viewed as sin at all, it's time to address it with the hope of gently helping to restore believers caught in its web. Here are 10 sins that often go overlooked in Christian community.
Stock Footage & Music Courtesy of Soundstripe.com Thumbnail by Getty Images