Happy International Podcast Day!
There's a podcast for everything these days: news, sports, politics, psychology, pop culture, and anything else you can think of. But what about Christian podcasts? Is there something out there for believers?
Hundreds of options are available for people who want faith-based things to listen to on the way home from work. Devotionals, sermons, adulting how-to's, educational content, Christian-centered debates about science and the arts and pop culture… it's all out there, inviting believers to come to listen.
A quick Google search brings up tons of Christian podcast options, and the sheer amount of them can be overwhelming. To help with that, I've put together (in no particular order) a list of 30 faith-based podcasts to help people get started.
Each weekday morning, the team of women behind iBelieve.com bring you a devotional and prayer through your favorite podcast app to help you start your day in conversation with God.
The Hearing Jesus Podcast will encourage and equip you to step into the calling God has for your life, living out your faith in the everyday. Together we will break down walls that keep us from growing spiritually. We will dig deep into our Bibles to understand and connect the Scriptures to our lives. We will boldly obey what God calls us to do, walking through doors that only He can open.
Teach Us to Pray gives listeners practical, real-life tips on how to grow your faith and relationship with God through the power of prayer.
Pastor and Bible teacher Nicole Unice brings life back to reading the Bible by walking listeners through her 'Alive Method of Bible study,' helping us personally encounter God through his Word by giving us a practical, clear road map for understanding, interpreting and applying Scripture to our lives.
Compared to Who? A Biblical Approach to Body Image
Looking for authentic conversations about how to deal with your body image, insecurity, and comparison issues as a Christian woman? Twice a week, Christian body image coach Heather Creekmore tackles tough topics like dieting, disordered eating, weight loss, aging, body dysmorphia, and more from a practical, grace-filled, gospel-centered perspective.
In Faith Over Fear, author and speaker Jennifer Slattery helps us see different areas of life where fear has a foothold, and how our identity as children of God can help us move from fear to faithful, bold living.
FamilyLife Today® is a weekday podcast featuring fun, engaging conversations that help families grow together with Jesus while pursuing the relationships that matter most.
That Sounds Fun with Annie F. Downs
Theology, apologetics, and history can be a bit much sometimes, so That Sounds Fun is great for Christians who need something lighthearted and… well, fun! Hostess Annie F. Downs chats with Christian authors, ministers, musicians, and other guests to learn about God and have fun.
Ordinary life has a way of making people feel trapped in the circle of waking up, eating, working, sleeping, repeat. To combat the lethargy this drudgery can bring, host Christy Nockels—a Christian mom who lives in the cycle, too—talks about the beauty of prayer, faith, etc., in a mundane world.
Pastor Rick's Daily Hope brings biblical hope and encouragement to people around the world. Through his daily audio and written devotional Bible teaching, Pastor Rick shares the hope of Christ and the biblical truths people need to fulfill God's purposes for their life.
Cold-Case Christianity Podcast
Apologist J. Warner Wallace is a former homicide detective whose investigative skills led him to faith in Christ. In his podcast, he answers questions like why Jesus had to die for Christians to be truly saved and how believers can lovingly approach the controversial issues of 2020.
Faith & Finance is a daily radio ministry hosted by Rob West. The program offers a practical, biblical and good-natured approach to managing your time, talents and resources.
Science, Scripture & Salvation
The Institute for Creation Research believes that science and the Bible—especially Genesis—are far more compatible than scientists of the secular world would have Christians believe. The hosts of this podcast make it their mission to teach listeners that science and the Bible go hand-in-hand in a thousand beautiful ways.
The Plugged In team, led by Focus on the Family's Director of Media and Culture, Adam Holz, comes together with humor and heart to deliver weekly insight on current media choices and culture-related topics. These media experts will shine a light on the world of popular entertainment and technology trends while giving you and your family the essential tools you need to understand, navigate, and impact the culture in which we live. You'll be encouraged to engage with your children and dialogue about the media they are consuming, sparking intellectual thought and spiritual growth.
The pressure to date, get married, and start a family is immense for single people in American culture. That one nosy aunt at the family reunion may not stop asking singles about their love lives, but Today's Single Christian hosted by Lina AbuJamra, rejects that mindset and celebrates singleness as a blessing. This podcast teaches single Christians that singleness allows them to serve God in ways completely different (but no less valuable!) than the way they could in relationships.
Recommended
America's #1 Christian Counseling Call-In Radio Program. Since 1985 New Life Live! has been broadcast as a nationally-syndicated, interactive talk radio program that deals with mental health, emotional, relational, and spiritual issues from a biblical perspective.
The hosts of The Bible Project, Timothy Mackie, and Jonathan Collins, treat the Bible like what it is: Hebrew and Greek literature. They explain the literal translations and connotations of Hebrew and Greek words, provide cultural context for common symbols, imagery, and other literary devices, and explain how those elements should impact our interpretation of the Word.
Experience the Bible, verse by verse through prayer with Mary DeMuth. When life overwhelms you, unburden yourself through prayer. God is listening!
Compelled is a seasonal podcast using gripping, immersive storytelling to celebrate the powerful ways God is transforming Christians around the world. Compelled uses gripping, immersive storytelling to celebrate the powerful ways Jesus is transforming Christians around the world. Our testimonies have been featured by Christianity Today, The Gospel Coalition, The Christian Post, and more. Whether it's a broken marriage, a struggle with infertility, the loss of a child, or dealing with the aftermath of addiction, there's a compelling story of how Jesus is saving and changing lives.
What does it mean to think and act like a follower of Jesus in a world that seems to be upside down at times? How do we grow spiritually, and how do we use the gifts God has given us to serve others?
Exploring what it means to be a Christian is one of the most vital considerations for modern believers. In this podcast, John Bailey and Mark Renfroe discuss how our faith in Jesus informs every aspect of our lives from work and politics to missions and beyond.
In Ask Pastor John, host John Piper—a prominent theologian and author—responds to listeners' obscure, tricky questions about theology. This daily podcast is perfect for busy Christians who want understandable answers to complex questions such as, "How often should I question my salvation?" and "How do I become passionate about Bible-reading?"
The Grace Message with Dr. Andrew Farley consistently offers simple, straightforward, and accurate help for anyone looking to better understand the depths of God's grace. Andrew's teachings will challenge the way you look at God through scriptural insights and help you live in the freedom of the finished work of Jesus Christ.
God wants us to be wholly holy (1 Thessalonians 5:23). In the Gary Wilkerson Podcast, we explore living holistically in the areas of faith, family, friends, finances, food, fitness, having fun and a future hope. Pastor Gary Wilkerson, along with co-host Bob Ditmer, will help you find wholeness in all areas of your Christian life.
Crazy Little Thing Called Marriage
Welcome to Crazy Little Thing Called Marriage, a podcast from Focus on the Family! Join us every week as Greg and Erin Smalley give you a seat at the table as they dig deep into what a healthy and godly marriage should look like.
Host and Producer Paul Hastings brings a seasonal podcast that uses gripping, immersive storytelling to celebrate the ways God is transforming lives of Christians around the world. The stories and testimonies told are raw and powerful.
5 Minutes in Church History with Stephen Nichols
This podcast is exactly what the title says: a 5-minute breakdown of events in Church history. Dr. Stephen Nichols explores the lives of Church fathers, how the Reformation looked in countries outside of Britain, and the origins of atheism and other non-Christian beliefs.
Explore what it means to experience the abundant life that Jesus promised us by tackling ancient truths in everyday settings.
Christians love to hear about other believers doing or experiencing things that glorify God. Host Emily Prokop in The Story Behind tells listeners dozens of stories about humans showing the love of God through grand acts of sacrifice and small acts of kindness and love.
The Bible Never Said That does exactly what you think it does: it helps Christians debunk modern, secular misconceptions about what the Bible says and how it impacts people's lives. Believers with a passion for making the Gospel clear to believers and non-believers alike will deeply enjoy this podcast.
Many Christians struggle to find time to read the Bible. Your Daily Bible Verse is here to help with that; each episode takes 5 minutes to give listeners a Bible verse and a brief explanation of how to apply it.
What Christian podcasts do YOU listen to? Let us know in the comments!
Photo credit: ©GettyImages/fizkes
---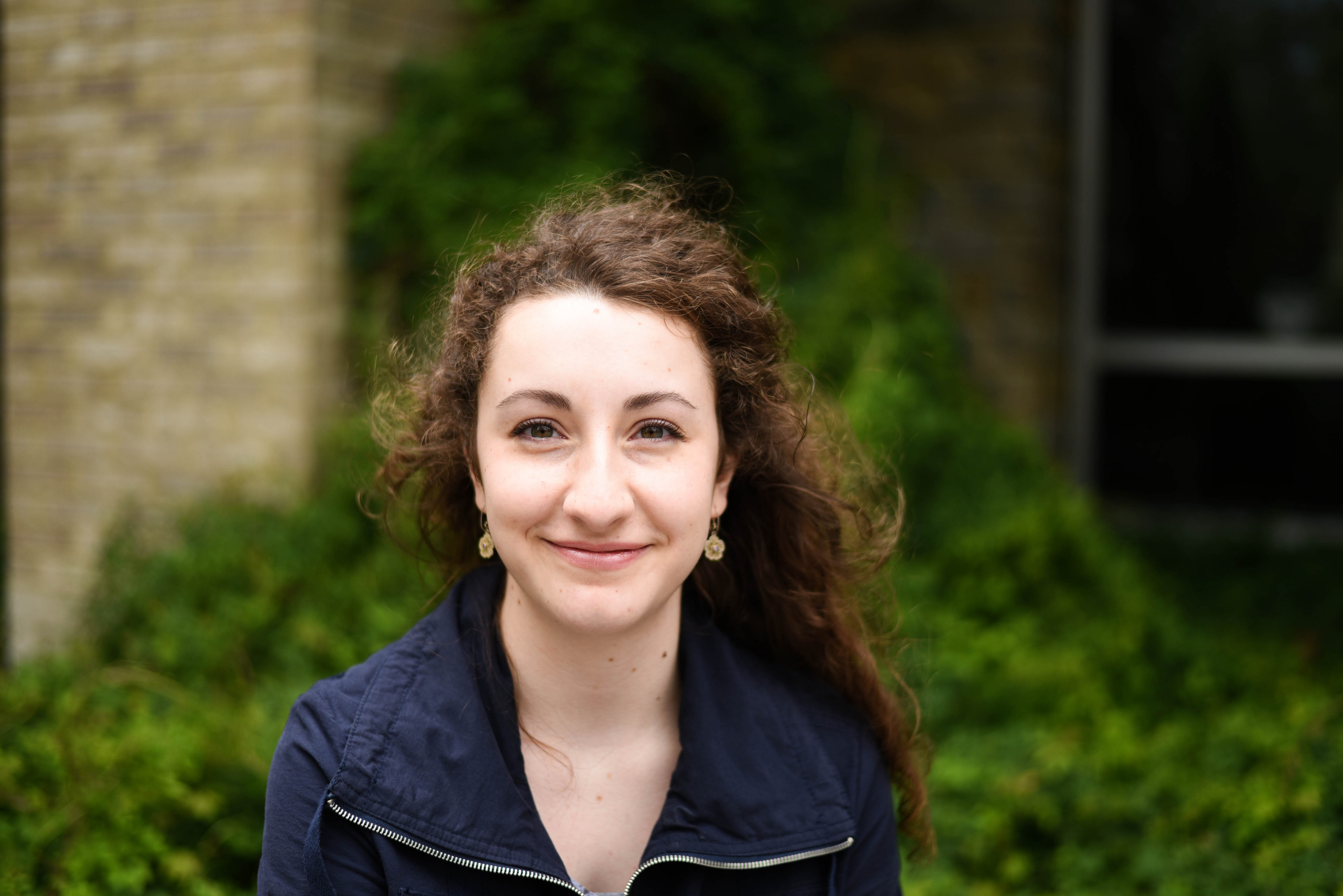 Sonya Downing is a novelist, freelance writer, and content editor with a bachelor's degree in professional writing. Her freelance work has been published in Focus on the Family's teen girl magazine Brio, The Evangelical Church Library Association, and The Secret Place quarterly magazine. She has also blogged for IlluminateYA Publishing and edited for Mountain Brook Ink. You can follow her on Facebook, Twitter, Instagram, and LinkedIn.
Related podcast:
The views and opinions expressed in this podcast are those of the speakers and do not necessarily reflect the views or positions of Salem Web Network and Salem Media Group.
So when sin is not being confronted, or even viewed as sin at all, it's time to address it with the hope of gently helping to restore believers caught in its web. Here are 10 sins that often go overlooked in Christian community.
Stock Footage & Music Courtesy of Soundstripe.com Thumbnail by Getty Images