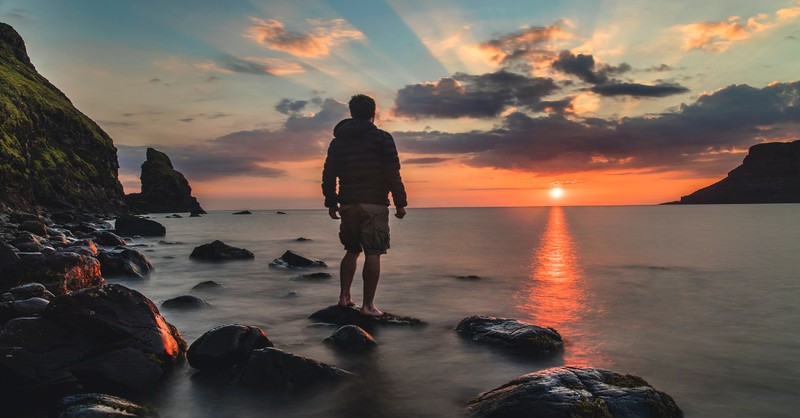 May you find inspiration to love as Jesus taught with these inspirational Christian quotes about love! We have gathered 36 of our favorite quotes and Bible verses about God's love for us, loving one another and true love for God in this collection. While it may seem difficult, if not impossible, to love our enemies, let us be inspired by Jesus who gave His life for us to love others as He loves us.
Browse some of our beloved inspirational quotes below:
Inspirational Christian Quotes
"Remember who you are. Don't compromise for anyone, for any reason. You are a child of the Almighty God. Live that truth." – Lysa Terkeurst
"Jesus said to him, "If you can believe, all things are possible to him who believes." ~ Mark 9:23
"Let this encourage those of you who belong to Christ: the storm may be tempestuous, but it is only temporary. The clouds that are temporarily rolling over your head will pass, and then you will have fair weather, an eternal sunshine of glory. Can you not watch with Christ for one hour? " ~ Williams Gurnall
"The greater your knowledge of the goodness and grace of God on your life, the more likely you are to praise Him in the storm." ~ Matt Chandler
"The hunger for love is much more difficult to remove than the hunger for bread." ~ Mother Teresa
"The thief comes only to steal and kill and destroy; I came that they may have life, and have it abundantly." ~ John 10:10
There is neither Jew nor Greek, there is neither slave nor free, there is no male and female, for you are all one in Christ Jesus. And if you are Christ's, then you are Abraham's offspring, heirs according to promise. ~ Galatians 3:28-29
"There is no one who is insignificant in the purpose of God." ~ Alistair Begg
There is therefore now no condemnation for those who are in Christ Jesus. ~ Romans 8:1
"Life is wasted if we do not grasp the glory of the cross, cherish it for the treasure that it is, and cleave to it as the highest price of every pleasure and the deepest comfort in every pain. What was once foolishness to us, a crucified God, must become our wisdom and our power and our only boast in this world." – John Piper
"The Christian life is not a constant high. I have my moments of deep discouragement. I have to go to God in prayer with tears in my eyes, and say, 'O God, forgive me,' or 'Help me.'" ~ Billy Graham
"No one can make you feel inferior without your permission." ~ Eleanor Roosevelt
"Our greatest fear should not be of failure but of succeeding at things in life that don't really matter." – Francis Chan
"Our vision is so limited we can hardly imagine a love that does not show itself in protection from suffering... The love of God did not protect His own Son... He will not necessarily protect us – not from anything it takes to make us like His Son. A lot of hammering and chiseling and purifying by fire will have to go into the process." ~ Elisabeth Elliot
"The ultimate measure of a man is not where he stands in moments of comfort and convenience, but where he stands at times of challenge and controversy." ~ Martin Luther King Jr.
"This is our time on the history line of God. This is it. What will we do with the one deep exhale of God on this earth? For we are but a vapor and we have to make it count. We're on. Direct us, Lord, and get us on our feet." ~ Beth Moore
"We are all faced with a series of great opportunities brilliantly disguised as impossible situations." ~ Chuck Swindoll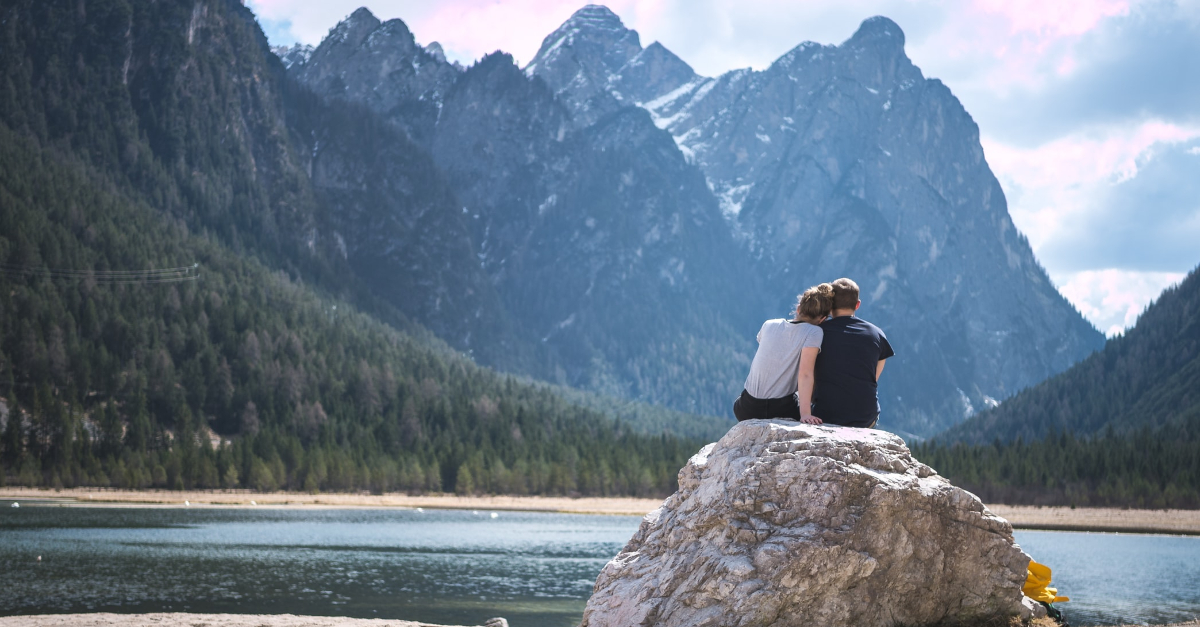 Christian Love Quotes
"To love someone means to see him as God intended him." ~ Fyodor Dostoevsky
"What does love look like? It has the hands to help others. It has the feet to hasten to the poor and needy. It has eyes to see misery and want. It has the ears to hear the sighs and sorrows of men. That is what love looks like." ~ Augustine
"You will never really love until you love someone who hates you." ~ Jack Hyles
"But the kind of love that God created and demonstrated is a costly one because it involves sacrifice and presence. It's a love that operates more like a sign language than being spoken outright." ~ Bob Goff
"Do nothing from selfish ambition or conceit, but in humility count others more significant than yourselves. Let each of you look not only to his own interests, but also to the interests of others." ~ Philippians 2:3-4
"Greater love has no one than this: to lay down one's life for one's friends." ~ John 15:13
"Above all, love each other deeply, because love covers over a multitude of sins." ~ 1 Peter 4:8
"So now I am giving you a new commandment: Love each other. Just as I have loved you, you should love each other. Your love for one another will prove to the world that you are my disciples." ~ John 13:34-35
"Above all, be loving. This ties everything together perfectly." ~ Colossians 3:14
"Live a life of love, just as Christ loved us and gave himself up for us as a fragrant offering and sacrifice to God." ~ Ephesians 5:2
"Jesus replied: 'Love the Lord your God with all your heart and with all your soul and with all your mind.' This is the first and greatest commandment. And the second is like it: 'Love your neighbor as yourself.'" ~ Matthew 22:37-39
"Beloved, let us love one another, for love is from God, and whoever loves has been born of God and knows God. Anyone who does not love does not know God, because God is love." ~ 1 John 4:7-8
"Let all that you do be done in love." ~ 1 Corinthians 16:14
"Hate stirs up trouble, but love forgives all offenses." ~ Proverbs 10:12
"If your enemy is hungry, give him bread to eat, and if he is thirsty, give him water to drink, for you will heap burning coals on his head, and the Lord will reward you." ~ Proverbs 25:21-22
"Love must be sincere. Hate what is evil; cling to what is good. Be devoted to one another in brotherly love. Honor one another above yourselves." ~ Romans 12:9-10
"But love your enemies, do good to them, and lend to them without expecting to get anything back. Then your reward will be great…" ~ Luke 6:35
"Anyone who claims to be in the light but hates his brother is still in the darkness. Whoever loves his brother lives in the light, and there is nothing in him to make him stumble." ~ 1 John 2:9-10
"But I say to you who hear, Love your enemies, do good to those who hate you, bless those who curse you, pray for those who abuse you." ~ Luke 6:27-28
---
This article is part of our larger Inspiring Quotes resource meant to encourage and strengthen your faith. Visit our most popular quotes by well known Christians and theologians to find more inspiration. Remember, the Holy Spirit can work through us when we have faith and share it with others! Please pass along any quotes that touch your heart because you never know light you'll shine on someone else's dark day!
Photo Credit: Unsplash