Throughout our lives, we will go through many different seasons. Similar to the changing of the seasons, we will go through different seasons of life. Many of us feel as though we have lived through many different lifetimes or eras, even though we may not be very old.
Personally, I have felt as though I have gone through many seasons of life, and most of them are dark winters. Maybe you can relate. Even though we often go through dark seasons of life, God is with us through every spring, summer, fall, and winter.
Different Seasons
It is unreasonable to believe that we will always be happy, just as it is unreasonable to expect a sunny, warm day throughout every day of our lives. There will be storms, hurricanes, and cold days of winter.
In the same way, throughout our lives, we will have difficult times, ends of relationships, and loved ones will pass away. All of these dark seasons of life can suffocate us, or they can actually help us grow in our walk with Christ.
God can use even bad things and turn them into something good. The Apostle Paul tells us, "And we know that in all things God works for the good of those who love him, who have been called according to his purpose" (Romans 8:28).
Similar to you, I have gone through many dark seasons in life. Often, we can feel as though we are walking through a forever winter in our hearts, mind, and soul. Even through these dark seasons, God is with us.
I have suffered from depression for most of my life, and if you have personally struggled with depression, you know how hard it can be to do anything. You don't feel like eating, working, or even doing things you once enjoyed.
Instead, you want to hide under your blankets and stay away from the light of the sun. During these dark seasons of life, it can be hard to see God, yet He is always there.
Even though we may not feel Him, He is always there, and He promises to never leave us or forsake us (Hebrews 13:5).
Major changes, such as leaving for college, the start of a new job, the end of a relationship, or the death of a loved one, can all invoke different feelings. Leaving for college can be exciting for many of us, though for some of us, it can actually be extremely anxiety-provoking and frightening.
Leaving for college, attending college, and graduating college are all major seasons of life. For many individuals, leaving for college gives them a sense of independence and freedom that they never had before.
Through this season of life, there can be great growth as long as we are faithfully following the Lord. During college, I personally grew greatly in my knowledge of Christ and developed a deeper relationship with Him through my studies.
After college, when we start working in a career, it can also be quite frightening and intimidating. For many of us, it can even be difficult to simply find a job in the field we studied in college.
Sadly, throughout our lives, we may have to change jobs multiple times due to the workforce. Throughout our job hunting, working, and changing of jobs, God remains with us.
Through the sleepless night and the never-ending deadlines, God is still with us, and He can strengthen us with His mighty hand (Isaiah 41:10).
The ending of a relationship can be a tragic loss for many of us. It can be hard to move on when you loved someone so much, yet your partner ended the relationship, or there was cheating involved.
After the end of a relationship, it can cause you to doubt your self-worth and cause you to question everything the other person said. Were they lying? Did they never mean anything they said?
Did they never care? All of these questions can rage at our hearts and minds after a relationship ends. Friend, if your partner left you or cheated on you, you are still 100% worthy. What they did or said is not your fault.
You are a beautiful creation of God, and He loves you dearly. You can take all the time you need to heal, but know that you are wonderful, beautiful, and loved by God (Psalm 139:13-16; Romans 8:35-39).
Dealing with the loss of a loved one is extremely painful. I experienced the death of many loved ones, including my mother, when I was a teen. Whenever we lose a loved one, there is a deep sadness that creeps into our bones that feels as if the pain will never cease.
Oftentimes, the pain never goes away, but it does become more bearable with time. We can rest in the knowledge that if our loved ones accepted Christ before they passed away, they are now eternally with Him forever.
When a loved one passes away, who did not know Christ as their Savior and Lord, it can be even more heartbreaking. Recently one of my dad's friends passed away, who was a Mormon. Since my dad's friend was a Mormon, he did not know Jesus as his Savior.
This truth has affected my dad greatly, and he has not been the same since his friend's passing. My dad shared the gospel with his friend many times and was a genuine friend, supporter, and encourager, yet my dad's friend never did accept Jesus. When situations similar to this happen, it can be heartbreaking.
Through difficult seasons of our loved ones passing away, we can turn to God and grow in Him. I know if a loved one has recently passed away, it can be hard to cope with these intense feelings.
I remember the day of my mother's passing and the day after her death, and I felt extremely mad at God. Over the period of a few days, the anger went away, and I simply felt depressed, which was followed by a deep numbness.
The depression and numbness still linger and stay through different times, yet the anger hasn't returned. Normalize your feelings and allow yourself to feel whatever comes. Simply sit with the feeling, and it will pass. Don't be afraid to cry because crying will help you feel better.
Changes of the Seasons
There will be constant changes in our lives, yet God remains the same. The Bible tells us, "Jesus Christ is the same yesterday and today and forever" (Hebrews 13:8). Change can be scary, yet always staying the same can also be scary.
Change is inevitable as we will constantly be changing even though we might not look different on the outside. Over the past ten years, there have been major changes in my family and my life — changes that cannot be altered.
Even though most of these changes were hard and painful, we have all drawn closer to God through these difficult times. The more we draw closer to God, the more we will want to spend more time with him.
No matter what difficult season you are going through right now, know that God is with you. Even though we can't see Him or feel Him at times, He is still there. Through every season, God is with us.
Through the beautiful days of spring to the frosty snows of winter, God remains by our side. Loved ones may come and go, but this is part of life. While it is sad, God promises us better days in the future.
Even if our lives rarely see happiness, we know that God has promised us a New Heaven and New Earth (Revelation 21:4). In the New Heaven and New Earth, there will be no more crying, pain, or death (Revelation 21:4). There will only be happiness, joy, and love.
For further reading:
Why Is This a Season of Remembrance?
How to Deal with Grief This Autumn Season
What Does it Mean 'For Everything There Is a Season'?
FREE PODCAST RESOURCE: Are you looking for resources to better understand yourself and grow spiritually? You've come to the right place. Join licensed therapist Carley Marcouillier on the Therapy + Theology Podcast each week as she tackles a common question related to therapy, mental health, and faith. Listen to an episode now by clicking the play button below:
Photo Credit: ©iStock/Getty Images Plus/The-Vagabond
---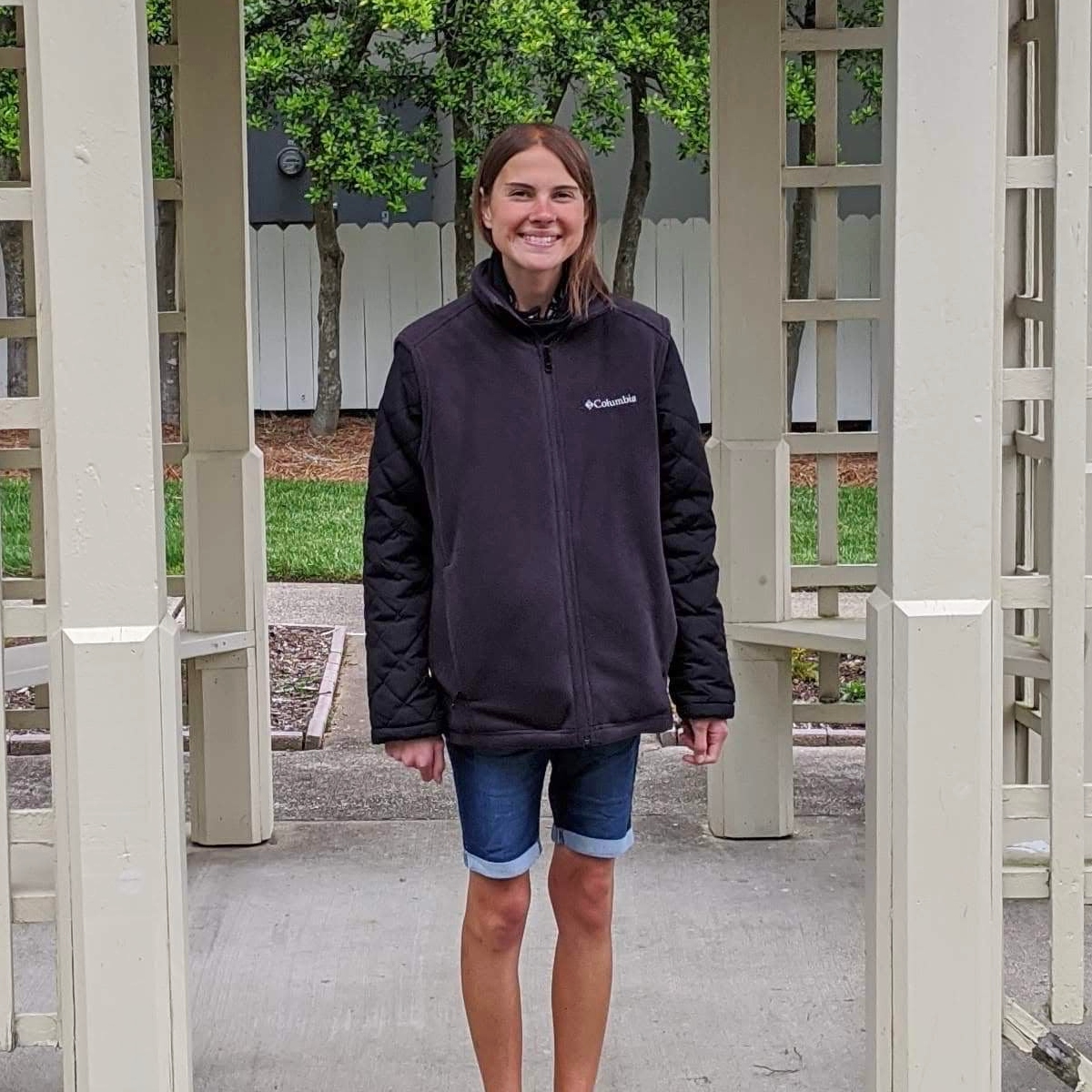 Vivian Bricker loves Jesus, studying the Word of God, and helping others in their walk with Christ. She has earned a Bachelor of Arts and Master's degree in Christian Ministry with a deep academic emphasis in theology. Her favorite things to do are spending time with her family and friends, reading, and spending time outside. When she is not writing, she is embarking on other adventures.
Related podcast:
The views and opinions expressed in this podcast are those of the speakers and do not necessarily reflect the views or positions of Salem Web Network and Salem Media Group.
So when sin is not being confronted, or even viewed as sin at all, it's time to address it with the hope of gently helping to restore believers caught in its web. Here are 10 sins that often go overlooked in Christian community.
Stock Footage & Music Courtesy of Soundstripe.com Thumbnail by Getty Images