Christians argue about many things, but music tends to generate the biggest arguments. What kind of music should Christians play in church? Should Christians avoid certain music genres? How can Christians with musical gifts learn to use them well?
Fortunately, since these are questions that Christians have debated for a long time, there are people who have found good answers. The following books and resources are for musicians and music fans wondering what it means to make Christian music.
Table of Contents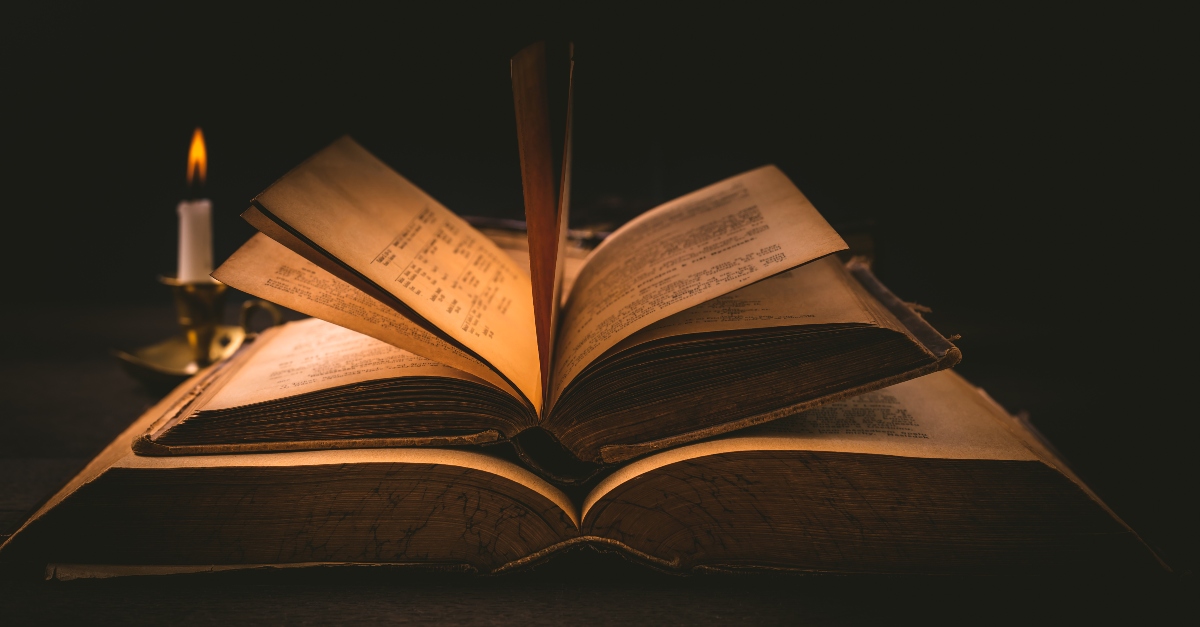 Photo Credit: ©iStock/Getty Images Plus/brebca
5 Memoirs for Christian Musicians
In these five books, musicians who have balanced their faith with their artistic gifts, taking interesting journeys to see how those two subjects intersect, discuss what they've learned.
1. Surrender by Bono
From the start of his career, Bono has been a surprising and often challenging voice to Christians interested in music. Born to a Protestant mother and Roman Catholic father in Dublin during the Troubles, Paul David Hewson felt that church kept people away from God. As he grew older, took the stage name Bono and became the lead singer in a band of unconventional Christians, his yearning for God grew, but he still wrestled with finding a Christian community. Here, he discusses what that journey has looked like. He's become involved in activism to help the least of these. He's faced some pain, including his mother's death and his complex relationship with his father. Along the way, he's made some surprising Christian friends who were much more understanding about a Christian making rock music. A great inside look at a Christian artist who has refused to avoid complexity in their spiritual and artistic walk. Also, a great read alongside Bono in Conversation with Michka Assayas.
2. The World As I Remember It by Rich Mullins
The writer behind classic worship songs like "Awesome God," Rich Mullins left a legacy of compelling, often surprising songs that pushed listeners to consider what they truly believed about God. He was equally compelling and challenging when he wrote about his faith or discussed it in interviews. This book collects articles that Mullins wrote for the Christian magazine Release between 1991 and his death in 1997. He talks about creativity, his spiritual struggles, and learning to follow Jesus' unconventional model for following God. A great book for musicians considering how to live out the Christian life. Also, a read alongside James Bryan Smith's Mullins biography, An Arrow Pointing to Heaven.
3. Sects, Love, and Rocky & Roll by Joel Heng Hartse
Joel Hartse got hooked on Christian rock in what he describes as its golden period—the 1990s to 2000s, before the rise of digital music piracy caused the Contemporary Christian Music industry to implode and take a very different direction. He eventually performed in a few bands and began writing about music for various venues. Here, he details the Christian bands he has enjoyed and his ongoing search to answer the question, "what is Christian music? A marketed product? Something made by people with genuine spiritual interests? Something fans use to establish what it means to be evangelical?" His story is often funny, frequently raw, and always honest, giving readers space to consider how they answer those questions. Also, a great read alongside Hartse's more recent book about the joys and challenges of writing about music, Dancing about Architecture is a Reasonable Thing to Do.
4. The Word Within the Words by Malcolm Guite
Malcolm Guite is many things: a poet, an academic who has contributed important work to Inklings studies, a chaplain, and a songwriter who has released two albums: The Green Man & Other Songs and Dancing Through the Fire. The Word Within the Words is his description of his spiritual journey and how poetry has not only been a part of his faith, but something that feels intrinsic to that faith. Also, a great read alongside his other works such as Faith, Hope and Poetry or Lifting the Veil.
5. Adorning the Dark by Andrew Peterson
Since Andrew Peterson has done a little of everything, from worship music to fantasy novels to film production, this book isn't exclusively about music. However, he describes the musicians who have influenced him, how he became a musician, and provides some good advice for aspiring musicians. Furthermore, he shows how musicians can balance other responsibilities (family, faith, and other artistic interests) and seek a community of like-minded Christians to help them.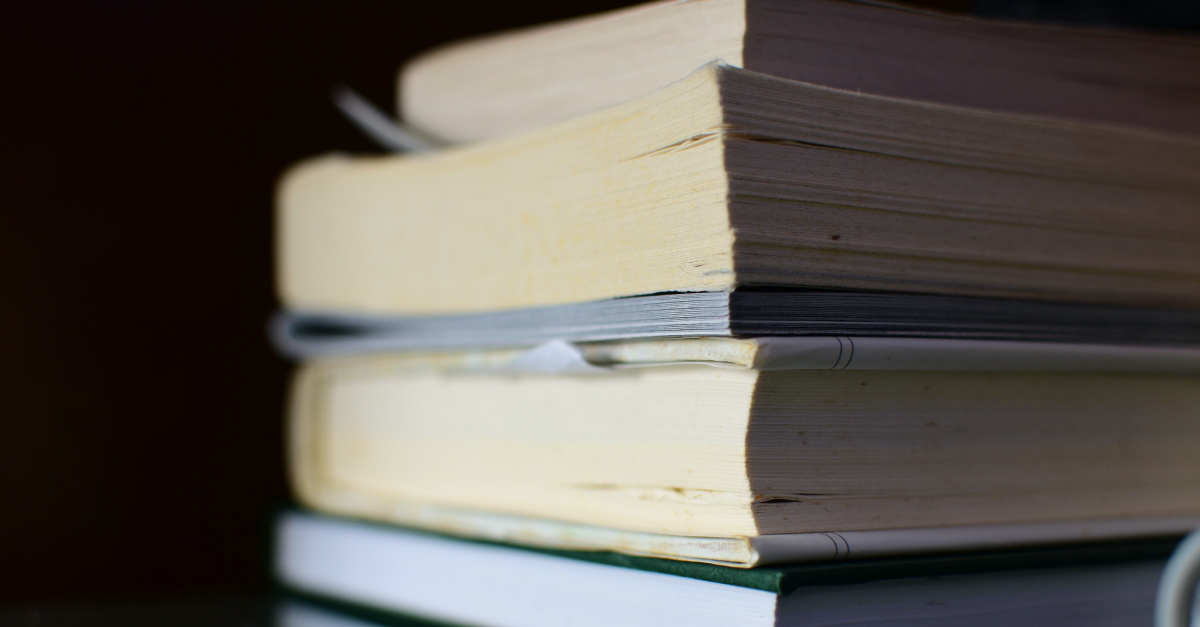 Photo Credit: Mahendra Kumar/Unsplash
5 Educational Books on Music and Christianity
In these books, musicians weave their stories with meditations on Scripture and Christian history to give insights into making music for God. Some of these books are more academic than others, but each gives relatable and useful lessons.
1. Only the Lover Sings by Matthew Clark
Like many musicians, Matthew Clark has particular Bible stories that have provided inspiration or solace. In the years following a crisis, he found the story of Jesus meeting the Samaritan woman at the well particularly inspiring. What did Jesus say to someone who had experienced so much pain—so many husbands, so much rejection and shame? Clark reflects on the story's themes in his album Only the Lover Sings and continues his reflections in this book, the first of three albums with book companions that will explore the story's themes even deeper. The book also includes insights from other artists (many associated with the Anselm Society in which Matthew Clark serves as a senior advisor). A great look at how the Bible can inspire music and how Christian artists in a community can inspire each other and collaborate.
2. Scribbling in the Sand by Michael Card
Like Matthew Clark's book, this can be seen as a book companion to a music project. Like the song on his 2002 album, Scribbling in the Sand is a meditation on the scene in John 8:1-11 where the Pharisees demand Jesus pass judgment on a woman caught in adultery, and he initially responds by writing something on the ground. What did Jesus write? We don't know. Perhaps that's not the point. Card uses this scene to discuss how creativity often seems a little strange, its point not immediately clear. Working from that scene, he helps musicians and other artists think about using their craft well to serve God.
3. The Way of Worship by Michael Neale and Vernon M. Whaley
This book is about worshipping God and how to lead Christian groups in worship but takes an unconventional approach. Michael Neale begins each chapter with a story from a white-water rafting trip he took years ago, the lessons he learned from the guide and fellow rafters. The rest of the chapter details how those lessons (integrity, humility, and being open to God's call when it's least expected) apply to leading worship. The book's format gives great insights into using music for worship and shows how the best advice often comes from telling a story. As any good musician knows, storytelling and poetry (be it written poetry or a poetic moment in real life) often teach us the most important lessons.
4. Unceasing Worship by Harold M. Best
Best takes a broader look than Neale or Whaley, considering a fundamental question: what is worship? Is it limited to certain song styles? Is it limited to music? Best shows readers that the Bible's view of worship is much broader than they may realize. Humans are not made to worship at particular times but to direct their entire lives toward worshipping God. Best considers this truth's implications not just for living the Christian life but for discussions about using music to worship God. An excellent look at how music fits alongside other art forms to serve God.
5. It Was Good: Making Music to the Glory of God, edited by Ned Bustard
A follow-up to Bustard's earlier anthology that focused on visual art, this book collects a series of essays where different musicians look at different aspects of making music and the musician's life. The essays range across different genres (from blues to jazz to modern hymns) and different aspects of the work (from writing the songs to touring, and even handling the fame that may result). Some essays focus on spiritual or philosophical questions that music brings up (such as how prayer and silence help musicians to focus on God before they begin making music, or whether music can provide freedom in healthy or unhealthy ways). Contributors include Charlie Peacock, Keith Getty, Sandra McCracken, Greg Wilbur, Bethany Brooks, and Kendra Bigley.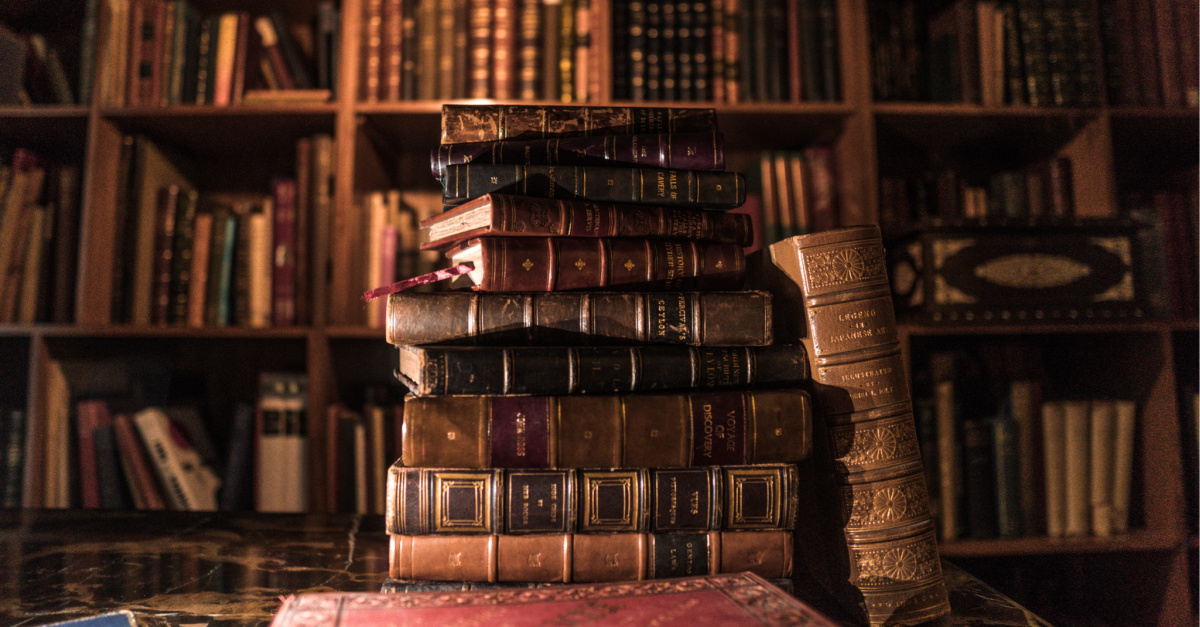 Photo Credit: Prateek Katyal/Unsplash
5 History Books about Christian Music
Some of these books are biographies of musicians, and others are studies of important periods in Christian music history. Each helps readers think about what it means to make music with spiritual themes, how different musicians have balanced concerns about being "too secular" or "too sacred," and the surprising results that have risen from these discussions.
1. The Gospel According to the Beatles by Steve Turner
From his early days writing music articles for Rolling Stone to his recent books about Christian creativity, Steve Turner has always given surprising insights into how faith and music fit together. Here, he turns to one of his favorite topics: the Beatles. He traces their childhoods, noting how John Lennon was the Beatle with the most overt Christian upbringing and how Lennon reacted but was also informed by that background. When he discusses their professional careers, Turner dives into what they really said about religion (including the notorious "more popular than Jesus" comment) and their individual religious journeys as the band dissipated. Throughout, Turner shows how the Beatles have never been orthodox Christians, but their lives and work have been informed by particular spiritual interests (sometimes reacting against Christian hypocrisy). A fascinating exploration of how spirituality informs music even when the musicians aren't seeking orthodox answers. Also a great read alongside his book of interviews with rock musicians, Hungry for Heaven.
2. The Oxford History of Christian Worship edited by Geoffrey Wainwright and Karen B. Westerfield Tucker
While discussions about Christian music often focus on the modern phenomenon, many debates modern Christians have about what music Christians can use to worship God are very old debates. Hence, it helps to understand what worship music has looked like in the past. This book overviews how worship has developed across different denominations and periods and how worship music has intersected with art forms like church architecture and preaching.
3. Hammers and Nails by Matthew Dickerson
Over 30 years since his death, Mark Heard remains one of Christian music's finest songwriters. His death at 40, instigated by a heart attack while performing onstage at Cornerstone Festival, was tragic enough. Some would argue the greater tragedy was that Heard spent much of his career struggling to get his music produced, or being criticized by Christians who didn't care for his nuanced lyrics that talked honestly about struggle. Matthew Dickerson shows how Heard dealt with those problems, the spiritual discussions that resulted from these conflicts, and what many of Heard's listeners missed.
4. Winds of Heaven, Stuff of Earth by Andrew Greer and Richard Cox
Halfway between a memorial book about Rich Mullins' life and a study of what made him so unique, this book combines reprinted lyrics from some of Mullins' less-known songs and reflections from people who knew him. Contributors include family members like David Mullins, good friends like Brennan Manning, collaborators like Mitch McVicker, and colleagues like Dan Haseltine. An inspiring look at how one musician served God with their craft and what others can learn from his example.
5. Raised by Wolves by John J. Thompson
John J. Thompson is a musician in a band called The Wayside and one of the most respected authorities on Contemporary Christian Music, thanks to his True Tones podcast and appearances in documentaries like The Jesus Music. Like Hartse's book, Thompson ends his discussion of Christian music in the late 1990s. However, since Thompson writes as a historian rather than a memoirist, he takes a wider view of the genre. He details how rock and roll developed as a genre, how the Jesus moment generated Christian rock, and the genre's three major waves. From famous musicians like the band Sixpence None the Richer to obscure contributors like All Saved Freak Band, Thompson shows how Christian rock has gone from being an underdog to a canonized part of American Christian culture.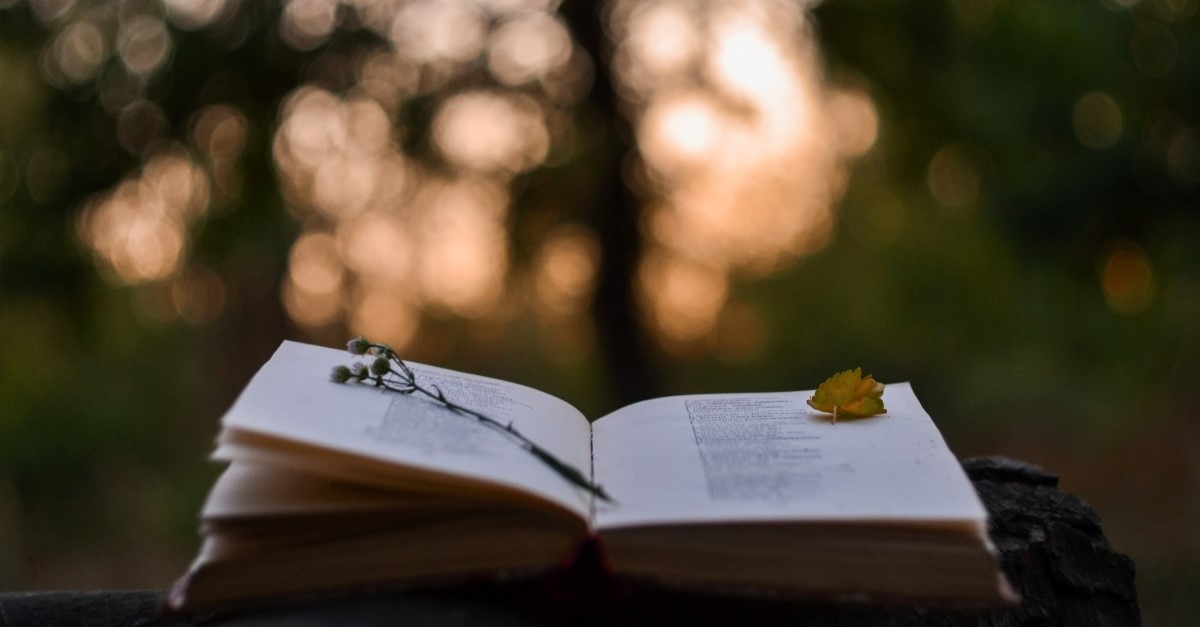 Photo Credit: Getty Images/finwal
5 Poetry Books for Christian Musicians
While reading about music and poetry is great, it's not a substitute for taking in good poetry. The following books by Christian poets are a great resource for discovering great poetry and learning how poetry fits within the Christian life.
1. A Gospel Primer by Milton Vincent
Milton Vincent argues that a basic problem many Christians face is they don't know the gospel well enough. Believers who reflect on the gospel message daily—on how sin left them stuck, what Jesus did to free them, and their new status as freed followers—remember each day that they don't need to perform. Jesus paid it all. Vincent summarizes the gospel message (with notes showing which Bible verses he refers to) in two forms that Christians can read easily every day. The first one is a series of theological statements. The second is a poem. The two formats help Christians see how telling a story as a poem changes their understanding of the story, and how the gospel message has some essentially poetic qualities.
2. Sounding the Sonnets by Malcolm Guite
Guite provides readers with 70 sonnets organized around important days in the Christian liturgical calendar—from Advent to the Feast of Christ the King. The sonnets can be read together or individually, for church services or private devotions. Each sonnet pushes readers to consider the themes of the holy day, what it represents and why it matters today. A great resource for bringing poetry into one's religious life and discovering new ways to understand Christianity's messages and implications.
3. The Lord of Paradox By Jim Spiegel
A philosophy professor by trade, Jim Spiegel has composed and produced a variety of original music, most recently producing the albums Where Dreams End and Welcome to Hookville. The Lord of Paradox is a short book where he summarizes the Bible's basic story, emphasizing that sin created a problem that God solved surprisingly. Jesus' solution to the problem was not only sufficient but surprising, shocking, and seemingly counterintuitive.
4. Within This Tree of Bones by Robert Siegel
Many readers know Robert Siegel best for his fantasy novel Whalesong, but he was also a prolific poet. He excelled at poems showing the beauty within nature, pointing people to the hints of divinity that showed a creator was behind natural creation. Within This Tree of Bones is Siegel's final book, an anthology combining his best previously published poems with some of his final work.
5. Angels Everywhere by Luci Shaw
Luci Shaw has produced some excellent collections of poems over the years. In her most recent book, her poems reference many subjects—from house finches to bare twigs to Job considering the behemoth—but each in some way becomes about the title question: are there angels everywhere? Are there hints of God's grace, his divine light, in the corners of everyday life that we frequently overlook? A wonderful meditation on how God is present even in the strangest places.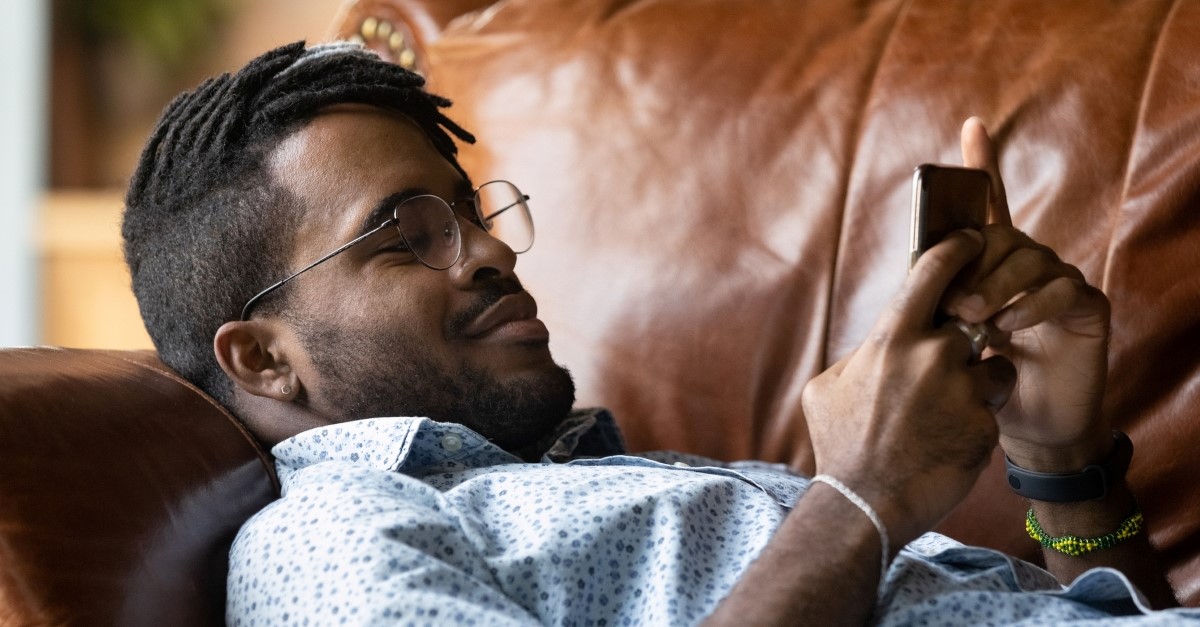 Photo Credit: Getty Images/fizkes
Articles about Christian Music
The following articles consider the music-making process and the struggles of balancing religious and artistic obligations.
Is It Okay for Christians to Listen to Secular Music?
Bad Blood: Why Is Pop Music So Angry?
Sentimentalizing, Sanitizing, and Spiritualizing Christmas
Music Is a Great Gift, But a Lousy "God"
Yes, We Can Make the Case for Christianity with Music
Articles about Christian Musicians
These articles are a great way to learn more about individual musicians throughout Christian history who have served God with their gifts.
Arvo Pärt's Passio: Art and Faith Intertwined
10 Things You Should Know about Rich Mullins
Remembering CCM Pioneer Keith Green
Palestrina's Path for Religious Music
The Sacred Music of Adina Spire
Bach Created Music to God's Glory
Was Michael Been the 80's Most Underrated Rocker?
Mark Heard: Contemporary Christian Music's Best Songwriter
How Did Larry Norman Become the Father of Christian Rock?
Reading, Writing, and Music: A Conversation with Andrew Peterson
Music, Beauty, and Faith: The Art of Pianist Chad Lawson
The Music of Michael Martin Murphey: Truth, Grace, and Freedom
Recommendations or interviews about Christians making interesting music can also be found at the True Tones Podcast or The Rabbit Room.
Cover Photo Credit: Getty Images/BrianAJackson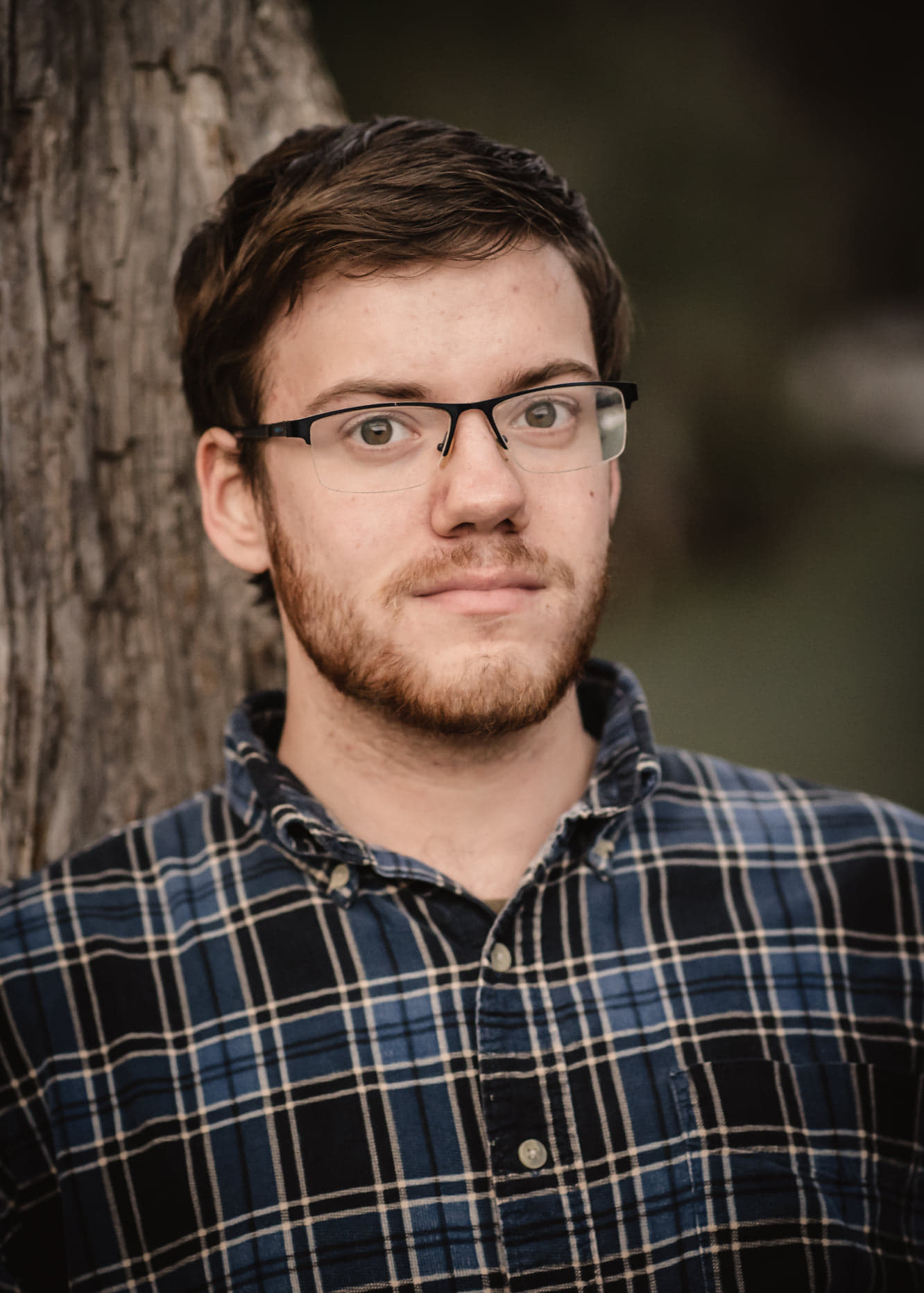 G. Connor Salter is a writer and editor, with a Bachelor of Science in Professional Writing from Taylor University. In 2020, he won First Prize for Best Feature Story in a regional contest by the Colorado Press Association Network. He has contributed over 1,200 articles to various publications, including interviews for Christian Communicator and book reviews for The Evangelical Church Library Association. Find out more about his work here.
LISTEN: Being Complete in Jesus (Understanding Matthew 5:21-48)
Hearing Jesus is a devotional journey through the gospels, where we explore the teachings of Jesus chapter by chapter. If you're seeking to live a life that reflects God's, this podcast is for you.
The views and opinions expressed in this podcast are those of the speakers and do not necessarily reflect the views or positions of Salem Web Network and Salem Media Group.
WATCH: 10 Sins Christians Downplay (and Why They're So Destructive)
Stock Footage & Music Courtesy of Soundstripe.com Thumbnail by Getty Images