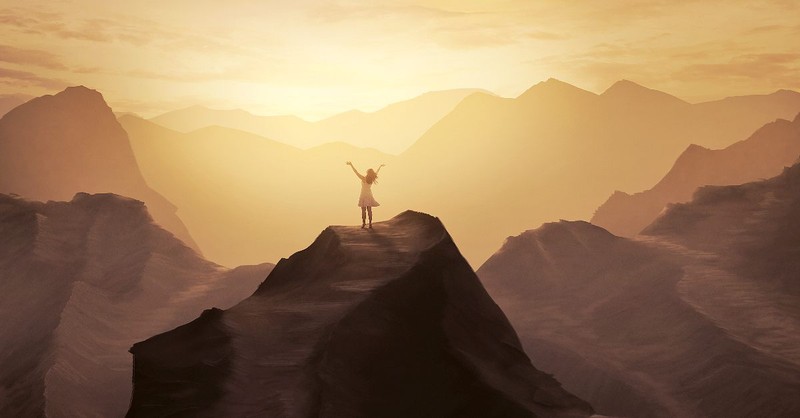 What do we mean by a garment of praise? A garment is an article of clothing that is worn. Praise is an expressed approval or admiration for something or someone. What does a spirit of despair mean?
A spirit is a nonphysical part of a person or an element in the character of a person. Despair is the complete loss of hope. With that being said, we need to look at the context of this question in regard to this passage of Scripture, which incorporates verses one, two, and three.
What Is the Context of Isaiah 61:3?
The Spirit of the Sovereign Lord is on me, because the Lord has anointed me to proclaim good news to the poor. He has sent me to bind up the brokenhearted, to proclaim freedom for the captives and release from darkness for the prisoners, to proclaim the year of the Lord's favor and the day of vengeance of our God, to comfort all who mourn, and provide for those who grieve in Zion — to bestow on them a crown of beauty instead of ashes, the oil of joy instead of mourning, and a garment of praise instead of a spirit of despair. They will be called oaks of righteousness, a planting of the Lord for the display of his splendor (Isaiah 61:1-3).
These initial three verses give one of the most momentous entries of Scripture that assists us with interpreting the Bible. If we somehow managed to peruse this without knowing the New Testament, we would not make certain of whom he is discussing.
If we look at Luke 4:18-19, we see that Jesus cited these words as he read to those in the temple. Nevertheless, he halted at verse two and shut the book, and afterward says, "This day is the scripture fulfilled in your ears."
He deliberately closed the book and gave it back to the teacher, sat down, and everyone just looked at him. Isaiah's prediction up to that point was satisfied by Christ's first coming. Isaiah did not understand the contrast between the first and second coming of Christ, however, the Lord Jesus made that differentiation.
The Old Testament prophets wrote about the first and second comings of Christ, but they did not understand the length of time between the two. Peter mentions this in his writings (1 Peter 1:10-11). Peter tells us that the prophets talked about the sufferings and the glory of Christ, in which we see this in the first and second half of the Book of Isaiah.
We, on the other hand, stand in the middle of these two events. We can glance back at Christ's first coming when He came to fulfill the prophecy in Luke 4:20-21, then to die upon the cross as our Redeemer, as stated in Isaiah 53.
Before He comes back to this world once more, the church will be taken out of this earthly realm. At the point when Christ comes to earth for the second time to set up His kingdom, He will come with retaliation, with vengeance. We can investigate Isaiah 63 where Christ is stomping the winepress, which alludes to God's wrath.
Following the declaration of "the day of vengeance of our God," Christ says He is going to "comfort all that mourn." This is in reference to those who are and have repented of their sins, for those who are looking and waiting for a better day to come, and for those who are obedient to God's Word.
The hour of healing was with His first coming; the hour of judgment to His second coming "and to wait for his Son from heaven, whom he raised from the dead — Jesus, who rescues us from the coming wrath" (1 Thessalonians 1:10).
Now that we have a bit of background in verses one and two, we need to delve into verse three. "To appoint unto them that mourn in Zion." This means to instill gladness in those with deep sorrow and regret.
"To give unto them beauty for ashes." In the midst of grieving and mourning, the Jews put on sackcloth, rough clothing, or coarse and corrupt garment, and spread ashes and dust on their heads. In a time to come, a crown of life will be given to those who suffer for Christ's sake (James 1:12; Revelation 2:10).
"The oil of joy for mourning." The oil of joy indicates what was representative or symbolic of joy, grace, or gladness.
What Does a Garment of Praise Mean?
"The garment of praise for the spirit of heaviness." The garment of praise actually means the garment of salvation (Isaiah 61:10). Those who have accepted the salvation of the Lord will in turn offer up praises of glory unto the Lord. In doing so, the "spirit of heaviness" (despair), will be covered by the Blood of the Lamb. But this takes a willing servant having a humble heart.
"That they might be called trees of righteousness." To be a tree of righteousness, we must accept the atoning work of Christ on the cross so that we "should live unto righteousness" (1 Peter 2:24). Our righteousness is not of our doing but that of Christ's work.
"The planting of the Lord." God said that He would establish a delicate twig, the Messiah, whose Kingdom would develop and turn into a safe house for all who come to Him (Ezekiel 17:22-24; Isaiah 11:1-5). We are to be situated in God's Word "planted by the rivers of water" (Psalm 1:3). The tree does not grow where it wants to. The tree is planted where the Lord plants it.
"That he might be glorified." The purpose that God has for all His children is to make us more like Christ (Romans 8:29). "We pray this so that the name of our Lord Jesus may be glorified in you, and you in him, according to the grace of our God and the Lord Jesus Christ" (2 Thessalonians 1:12).
This is a twofold glorification: when a believer is holy in promoting Christ and mirroring His glory, Christ is then glorified. Believers are then glorified by the limitless fullness of Christ.
Garments tell a lot about the person wearing them. Zechariah's vision of Joshua the High Priest (Zechariah 3:1-10), shows how believers obtain mercy from God. It has nothing to do with anything that we are or anything we think we can do.
Will it Replace a Spirit of Despair?
However, it is God who removes our sins. Our only hope is in Christ. When we repent of our sins and ask Christ into our hearts, that is when the filthy rags are removed, and we obtain a new set of clothes (righteousness) (2 Corinthians 5:21; Revelation 19:8).
Although the devil may tell us that we are weak, but by putting on the garment of praise, we demonstrate that we believe in the power and strength of the Lord and that we have put on the covering of Christ (Psalm 132:9; Job 29:14).
For further reading:
How Can We Be Thankful When There Seems to Be Nothing?
What Does it Mean That God Inhabits the Praise of His People?
5 Encouraging Verses for When You Experience Grief
How Should Christians Respond to Grief?
What Does it Mean to 'Soar on Wings Like Eagles'?
Photo Credit: ©iStock/Getty Images Plus/kevron2001
---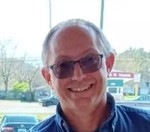 Chris Swanson answered the call into the ministry over 20 years ago. He has served as a Sunday School teacher, a youth director along with his wife, a music director, an associate pastor, and an interim pastor. He is a retired Navy Chief Hospital Corpsman with over 30 years of combined active and reserve service. Chris holds a Doctor of Ministry, an M.B.A., and a B.S. in health administration. Chris and his wife Vicki, of 25 years, reside in Madison, Alabama. You can visit my site here.