Isaiah 40:31 is one of the most recognized scriptures in the Bible and a favorite amongst many for its comforting and encouraging words. Many references to this Bible verse can be found in literature, they serve as encouragement in worship songs, and even provide comfort at funerals.
But those who hope in the Lord will renew their strength. They will soar on wings like eagles; they will run and not grow weary, they will walk and not be faint (Isaiah 40:31).
In particular, the imagery of an eagle soaring with its powerful wings evokes a vivid simile that we too, as believers in Christ, can possess the strength, boldness, and serenity of this majestic, feathered raptor in our own faith walk.
However, what does it specifically mean in this Bible verse to "soar on wings like eagles"?
The Historical Context of Isaiah 40:31
The Book of Isaiah is one of the most studied works of the Bible. Its pages record a vast array of information and revelation from the eponymous author: historical accounts of the apostasy of the Israelites, judgment, and prophecies entailing their impending defeat by the Babylonians, as well as their consequential 70-year exile as a punishment for their idolatry and disobedience towards the Lord (Jeremiah 25:11). Isaiah also prognosticates the birth, ministry, death, and Second Coming of Jesus Christ in this famous book.
Though the tone of the first 39 chapters is strict and dedicated to prophesizing the ill fate of the Jewish people, from Isaiah 40-66, the tone of the prophet's narrative changes.
Interestingly, the first noticeable change is the quantum leap in the narrative, where the reader meets up with the Jewish exiles 150 years later during their current captivity in Babylon.
Secondly, the harsh truths of the earlier chapters are now replaced by words of comfort and encouragement and God's impending absolution, starting with Isaiah 40:1-4:
Comfort, comfort my people, says your God. Speak tenderly to Jerusalem, and proclaim to her that her hard service has been completed, that her sin has been paid for, that she has received from the Lord's hand double for all her sins. A voice of one calling: "In the wilderness prepare the way for the Lord; make straight in the desert a highway for our God. Every valley shall be raised up, every mountain and hill made low; the rough ground shall become level, the rugged places a plain.
In Isaiah 40:31, Isaiah is encouraging the exiled Jewish community to believe God's promises of freedom, and in the meantime, wait until He releases them from their sentence (Jeremiah 25:12).
However, this form of waiting is not passive — it is active (Hebrew "qawah"). Isaiah urges the Israelites to wait with hope and confident anticipation in spite of their current oppression.
In doing so, they will be filled with such strength and faith, that when God releases them, rather than dragging their feet in despondent shame, they will instead soar out of their prison, equipped with faith and confident assurance in God's goodness to make the long journey back to Judah.
Why the Imagery of Eagles?
Why does Isaiah use the analogy on a soaring eagle to bolster the Israelite's faith? The depiction of an eagle is an evident teaching tool in the Bible.
In order to understand God's comparison of our faith walk to the flight of an eagle, we need to first understand some underlying characteristics of this feathered creature.
Eagles are born with large, heavy wings. However, unlike other birds, who flap their wings in order to stay in the air, eagles stretch out their wings and hold them still for the purpose of soaring.
In order to become airborne, an eagle waits for large atmospheric gusts of winds called wind thermals. Sometimes, an eagle will perch and wait for days to catch a wind thermal that can carry it.
Storms provide excellent wind thermals; hence an eagle will deliberately seek out a storm, rather than avoid it. It knows that by enduring the temporary atmospheric adversity, it will be projected to clear, peaceful skies above.
If an eagle flaps its wings unnecessarily during flight, the excessive use of energy can cause them to die.
How Does Our Faith Compare to Soaring Eagles?
The Bible teaches us that we, as believers, can possess the characteristics of an eagle.
Recommended
If we choose to wait on God and rely on Him as our source of strength as the eagle relies on a wind current, we can conserve our energy by allowing Him to direct our paths, just like the eagle uses wind currents to determine his flight path.
Furthermore, instead of flapping our wings in an attempt to move in our own strength, we can instead stretch out our wings and soar with minimum effort, whilst allowing the Lord to take us to heights greater than we could ever achieve on our own.
God keeps all of the promises He makes to His children, for that is His nature (Numbers 23:19). However, He also gives us free will to choose our own paths — at our own cost. This is evident in the first part of Isaiah 40:31, "But those who hope in the Lord" (emphasis mine).
The promise that God makes us in this Bible verse of "soaring on wings like eagles," is one that He will fulfill for each and every believer. However, this realization of living a victorious, faith-confident life will only be experienced by those who choose to place their trust in God and wait with hope and assured expectation of the fulfillment of His promises (Micah 7:7).
How We Can 'Soar on Wings Like Eagles' Today
You can make the decision today, to live a victorious, faith-filled life. Instead of shouldering your own burdens, hand them over to God (1 Peter 5:7).
Instead of trying to work out your problems with your own strength, let God fight your battles for you (Exodus 14:14).
Instead of trying to force events according to your timing, wait on God and trust in His perfect timing (2 Peter 3:8-9).
Let go and let God be God — and in doing so, He will infuse you with such energy and faith-filled confidence that will allow you to soar to greater heights of revelation, peace, and joy.
God intends for us, His children, to live an abundant life until it overflows (John 10:10). Therefore, if the burdens of life are weighing you down like dark, threatening clouds, place your trust in God and wait with confident anticipation and hope in Him.
For if you do, He will give you such faith-filled confidence that will allow you soar with wings like an eagle to ride out any storm, in order to reach the blue, sun-filled skies of victory.
Sources
How to Soar On Wings Like Eagles (Isaiah 40:31)?
Comfort, Comfort My People: The Meaning of Isaiah 40:1
For further reading:
What Does it Mean That Our Sins Are Swept Away?
How Has the Freedom in Christ Set Us Free?
What Does the Imagery of 'My Cup Runneth Over' Mean in Psalm 23:5?
What Does it Mean to Consider the Lilies?
What Does it Mean to 'Set Your Mind on Things Above'?
Photo Credit: ©iStock/Getty Images Plus/moose henderson
---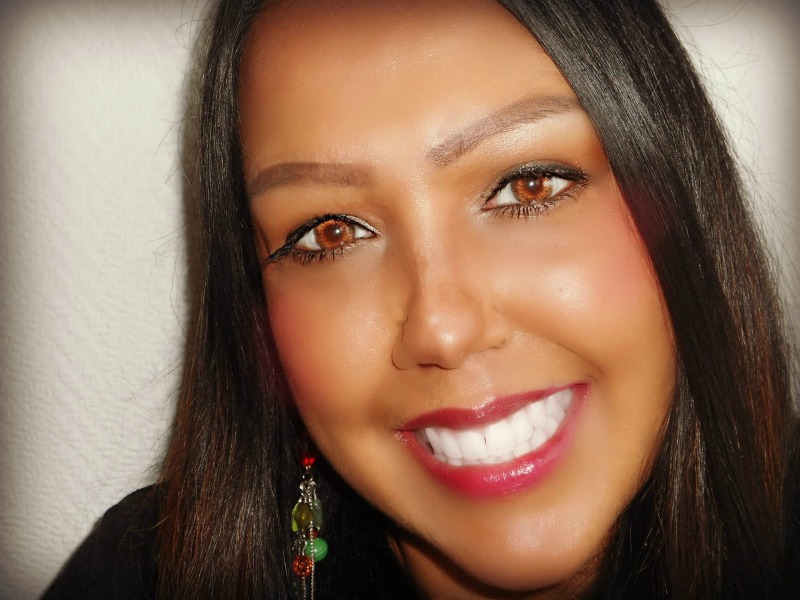 Madeline Kalu is a Christian writer and the co-founder of Jacob's Ladder Blog. She was born in England, was raised in Australia, and currently lives in Germany with her husband Solomon. Madeline is in recovery from burnout, chronic depression, and anxiety. She believes that God can take life's adversities and work them out for His good; hence, she uses her writing voice to raise awareness of mental illness, as well as to spread the light of God's love to those who are mentally trapped in the dark, and provide them with hope and encouragement.
Related podcast:
The views and opinions expressed in this podcast are those of the speakers and do not necessarily reflect the views or positions of Salem Web Network and Salem Media Group.
Related video:
These verses serve as a source of renewal for the mind and restoration for the heart by reinforcing the notion that, while human weakness is inevitable, God's strength is always available to uplift, guide, and empower us.
Video stock video and music probided by SoundStripe