The Apostle Paul devoted his life and ministry to building and encouraging the church.
In his travels throughout the Roman world, Paul visited many local churches to provide teaching, instruction, edification, and even correction when doctrinal issues arose within the body of believers.
Most of what we know about Paul's journeys can be read in the Book of Acts, written by Paul's traveling companion Luke.
What Is the Context of Acts 20:35?
In their travels, Paul and Luke would visit the city of Ephesus, a commercial and religious center in Asia Minor at times.
Paul had stopped in Ephesus at the end of his second missionary journey (Acts 18:18-21) and again on his third missionary journey, where he spent nearly three years ministering to the Ephesian church (Acts 19:1-41).
From the Book of Acts and Paul's later letter to the Ephesians, we learn that the believers in Ephesus had come to know and love Paul through his ministry. The Ephesians knew firsthand from Paul's love and commitment, that this was not a selfish or self-serving man.
If anyone had demonstrated the abundance of Christ's love for the church, it was Paul, who had given his heart, his time, his energy, and his instruction to the Christians in Ephesus, all so they might know Christ, look to Christ, and enjoy the fullness of the gospel and the riches of Christ's love in their own lives (Acts 20:32).
Towards the end of Paul's life, they stop briefly in Miletus on their way to Jerusalem (Acts 20:15-16). There, Paul summoned the elders of the Ephesian church so he could deliver parting words, as Paul knew that this would likely be the last time he would see his beloved brothers and sisters from Ephesus (Acts 20:17-26).
In his farewell sermon, Paul speaks of the cherished relationship he shared with the Ephesians and how he had endured persecution and affliction for the sake of the gospel, never held back from speaking the truth or admonishing them when their faith and teaching went awry, and the many ways had labored together for the health and well-being of the church.
Paul had placed his ministry and care for the church above all earthly wealth and comfort, and now he commissioned the Ephesians to do the same, writing, "In everything I showed you that by working hard in this manner you must help the weak and remember the words of the Lord Jesus, that He Himself said, 'it is more blessed to give than to receive'" (Acts 20:35, emphasis mine).
Luke then writes that "when he (Paul) had said these things, he knelt down and prayed with them all. And they began to weep aloud and embraced Paul, and repeatedly kissed him, grieving especially over the word which he had spoken, that they would not see his face again. And they were accompanying him to the ship" (Acts 20:36-38).
As he departed, Paul exhorted the Ephesians to continue to love and care for each other, as he had done for them for so many years.
This phrase, which Paul quoted to the Ephesian church, directs Christians to the very heart of Jesus Christ, who had forsaken the glory of heaven to share in our poverty, coming to earth in humble circumstances and trading earthly riches so that we might be redeemed and reconciled with the Father, in whom we inherit the eternal riches of His glory.
"For you know the grace of our Lord Jesus Christ, that though He was rich, yet for your sake He became poor, so that you through His poverty might become rich" (2 Corinthians 8:9). Paul would later write to his protégé, Timothy,
Instruct those who are rich in this present world not to be conceited or to set their hope on the uncertainty of riches, but on God, who richly supplies us with all things to enjoy. Instruct them to do good, to be rich in good works, to be generous and ready to share, storing up for themselves the treasure of a good foundation for the future, so that they may take hold of that which is truly life (1 Timothy 6:17-19).
Paul understood better than anyone that the inheritance of eternal life and union with the Father were worth far more than all the riches and comforts of this world. "I count all things to be loss in view of the surpassing value of knowing Christ Jesus my Lord," he would write. "For whom I have suffered the loss of all things; and count them but rubbish so that I may gain Christ" (Philippians 4:8).
Considering, therefore, how much we have been given (and been forgiven) the Bible charges Christians to be even more generous and giving towards others (Luke 6:38).
There is an obvious financial component to giving, however, the ministry of Paul and the message of the gospel also inspire Christians to be generous in their love for the church and the willingness to share all that God has given to them, including the knowledge of God's love, grace, hope, and forgiveness for the world (Hebrews 13:16).
Unfortunately, the inclination of the human heart is to seek personal gain. According to Matthew Henry, "The opinion of the children of this world, is contrary to this; they are afraid of giving, unless in hope of getting."
God, however, demonstrated His ultimate love for us by giving with little thought of receiving. After all, nothing we could offer God will ever compare to what Christ has given us through His death on the cross (John 3:16).
In following Christ, Christians are called to follow His example in caring for His church. "Do nothing from selfishness or empty conceit," Paul writes, "but with humility consider one another as more important than yourselves; do not merely look out for your own personal interests, but also for the interests of others. Have this attitude in yourselves which was also in Christ Jesus" (Philippians 2:3-5, emphasis mine).
In this way, the one who gives of his time, resources, and especially the gift of the gospel and knowledge of Jesus Christ is blessed beyond measure. For they have gained an eternal brother or sister and helped a once alienated son or daughter reunite with their heavenly father.
As Proverbs says, "A generous person will be prosperous, and one who gives others plenty of water will himself be given plenty" (Proverbs 11:25).
For Paul, loving, ministering, and giving to the Ephesian church was his eternal joy and worth far more than any earthly comfort or reward.
Paul had learned to place his treasure in heaven, and by blessing God's church, Paul would discover the true blessing in store for one who is faithful to an even more generous God (Matthew 6:19-21).
Jesus had set the example. Paul had followed in His footsteps. He challenged the Ephesian church and future believers to do the same, serving the Lord with all humility by giving of ourselves just as God in Christ has given to us.
For further reading:
How Do We Receive the Holy Spirit?
How Can I Receive the Righteousness of God?
'Ask and You Shall Receive' Bible Meaning of Matthew 7:7
How Can We Give Thanks in All Things?
What Does it Mean That Good Works Are the Result of Salvation?
Photo Credit: ©iStock/Getty Images Plus/Daisy
---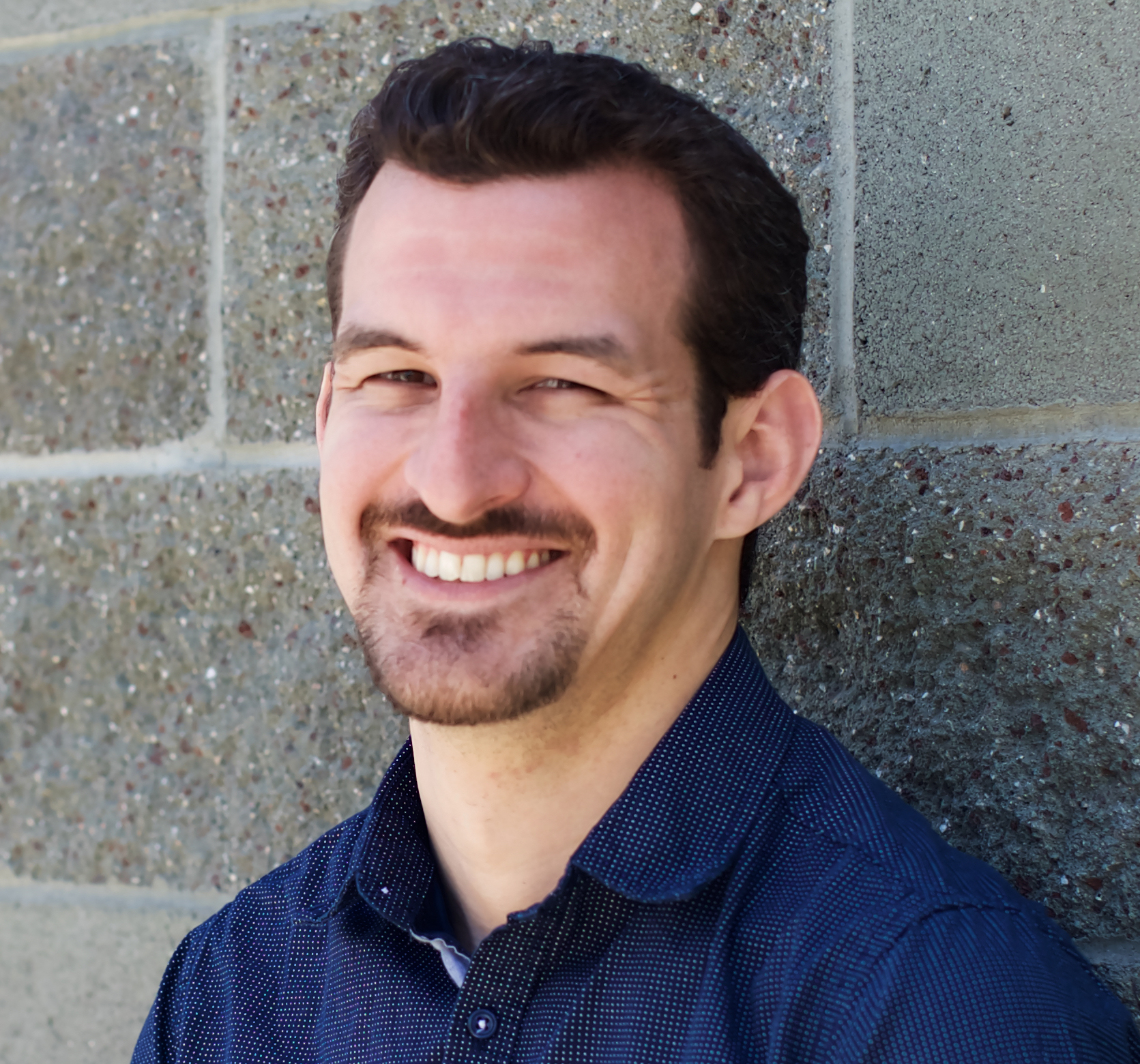 Joel Ryan is an author, writing professor, and contributing writer for Salem Web Network and Lifeway. When he's not writing stories and defending biblical truth, Joel is committed to helping young men find purpose in Christ and become fearless disciples and bold leaders in their homes, in the church, and in the world.
Related podcast:
The views and opinions expressed in this podcast are those of the speakers and do not necessarily reflect the views or positions of Salem Web Network and Salem Media Group.
Related video:
These verses serve as a source of renewal for the mind and restoration for the heart by reinforcing the notion that, while human weakness is inevitable, God's strength is always available to uplift, guide, and empower us.
Video stock video and music probided by SoundStripe