When we take on a topic like the one we are studying today, it can be very easy to elevate a person within our minds because of the opportunity given to them by God. Jesus modeled everything on this earth to us. He was the perfect Teacher who not only told us but showed us how to live. Jesus was baptized as a symbol of how He was about to go from death to life, taking on all our sins and raising Himself to life. This was an act of obedience as He led the way for others to be baptized as a physical symbol of what Christ has done for them. Today, we will answer the question, who baptized Jesus?
John the Baptist was the man who baptized Jesus.
The baptism of Jesus is found in Matthew 3:13-17, Mark 1:9-11, and Luke 3:21-23. In all three verses, they share how at Jesus' baptism in the Jordan River, the Holy Spirit descended on Jesus in the form of a dove and the voice of God the Father came from heaven saying, "This is my beloved Son, with whom I am well pleased."
When Jesus approaches John the Baptist to be baptized in the Jordan, naturally John says that he needs to be baptized by Jesus, but Jesus told him that this was fitting to fulfill all righteousness. Jesus knew that this act of obedience would be part of His life of perfection and modeling to us how believers should follow Him.
Who was John the Baptist?
He was not just a random person. On the contrary, John had been selected by God Himself to be the frontrunner for Christ. John was Jesus' relative. In Luke 1, John's elderly and faithful mother Elizabeth became pregnant by her husband Zechariah. John was a complete miracle. Zechariah was a priest. He was in the temple of the Lord when an angel prophesied about John.
Luke 1:13-17 tells us about Zechariah's encounter with the angel. The angel said that boy would be named John. He would be great before God. He would be set apart and not drink alcohol. He would be filled with the Holy Spirit even in Elizabeth's womb. (At this time this was a huge deal because the Holy Spirit had not come for all until after Jesus' resurrection.) He would turn many Jews to the Lord and go before God in the power of Elijah to turn hearts of the fathers to the children and disobedient to wisdom. His responsibility was to make ready the people for the Lord. John the Baptist was called and existed to prepare the way for Jesus the Savior.
John the Baptist leapt in his mother's womb for Jesus.
Something else significant about John the Baptist is the incredible fact that he witnessed of Jesus when they were both still in their mother's wombs. Mary the mother of Jesus was told that she too was pregnant; however, she was carrying the Messiah and she was a virgin engaged to Joseph. Luke 1:39-45 tells of Mary fleeing to the hill country to stay with Elizabeth and Zechariah. Upon Mary's arrival, John the Baptist leapt in Elizabeth's womb and Elizabeth was filled with the Holy Spirit prophesying the Messiah was in Mary's womb before Mary even told her that she was pregnant.
Luke 1:56 says, "And Mary remained with her about three months and returned to her home."
Mary stayed with her pregnant cousin Elizabeth for the first three months of her pregnancy. Elizabeth had already gone through the trimester Mary was in and would have been a helpful mentor and friend to her on her pregnancy journey. Even before Jesus and John were born, John was preparing the way for Jesus through the gift of Elizabeth preparing Mary for birth. When John was born in Luke 1:66, the community was aware that the hand of the Lord was on him.
John prepared the way for Jesus.
Luke 1:80 says, "And the child grew and became strong in spirit, and he was in the wilderness until the day of his public appearance to Israel."
John was growing up with two parents who were faithful followers of God. They loved him dearly and we do not know much about what happened as John grew up, but we know that He was dedicated to the work of the Lord. We also know that once he grew, he went into the wilderness until he began his ministry. This may have been an indication that his parents had passed away since they were older when they had him. Regardless of if they were alive or not, this also would have been a time of deep spiritual connection and seeking the Lord in preparation for the ministry ahead. Although John the Baptist is known as a unique guy, he was a faithful man who followed whole-heartedly after Jesus.
Matthew 3:4 "Now John wore a garment of camel's hair and a leather belt around his waist, and his food was locusts and wild honey."
John was a wilderness man for God. He was a man in the wild who fully depended on the Lord. He baptized people in the Jordan River, and they confessed their sins. (Matthew 3:5-6)
Bible Study Tools shares that John the Baptist was the one who broke the four hundred years of prophetic silence. He was the voice crying in the wilderness. (Fulfilling Isaiah 40:3) He was the climax of the law and the prophets. (Matt 11:12; Luke 16:16.) They share, "So John was truly a transitional figure, forming the link between the Old and New Testaments. He spans the ages with one foot firmly planted in the Old Testament and the other squarely placed in the New."
John prepared God's people for Jesus by teaching them to repent because the kingdom of heaven was near. (Matthew 3:2) Repentance reveals that we have sinned, and we need a Savior. Repent means, "To turn from sin and dedicate oneself to the amendment of one's life." John the Baptist was readying people to realize that they were sinners and that they needed to turn from sin, but the solution for redemption would only be met in Jesus.
John knew his place and reminded everyone that he was not the Messiah. He told them that he baptized with repentance, but the Savior would baptize with the Holy Spirit and fire. Matthew 3:11 says, "I baptize you with water for repentance, but he who is coming after me is mightier than I, whose sandals I am not worthy to carry. He will baptize you with the Holy Spirit and fire."
John prepared the way of death.
I find it interesting as well that John not only prepared the way in life on earth but also in death before Jesus. In Matthew 14:1-12, Mark 6:14-29, and Luke 9:7-9 we see the end of John's life. He had been imprisoned for his faith in Jesus as Messiah by Herod. John spoke up against Herod who had been sleeping with his brother Philip's wife Herodias. When Herod had a birthday Herodias' daughter danced and Herod said he would give her whatever she wanted. The young lady heartlessly asked for John the Baptist's head on a platter (Matthew 14:8). John was then beheaded in prison and his head was given to the girl and she took his head to her mother. In Matthew 14:12, the disciples went and took John's body and gave him a proper burial.
John's death happened before Jesus' death on the cross. Even in death, he was loyal to following God to martyrdom. He was not afraid to speak truth on behalf of the salvation of everyone. We can be encouraged today to use our voices to tell of the victory we have in Jesus that others can have too.
Photo credit: ©GettyImages/Jorisvo, Stained glass window depicting the Baptism of Jesus by Saint John in the cathedral of Burgos, Castille, Spain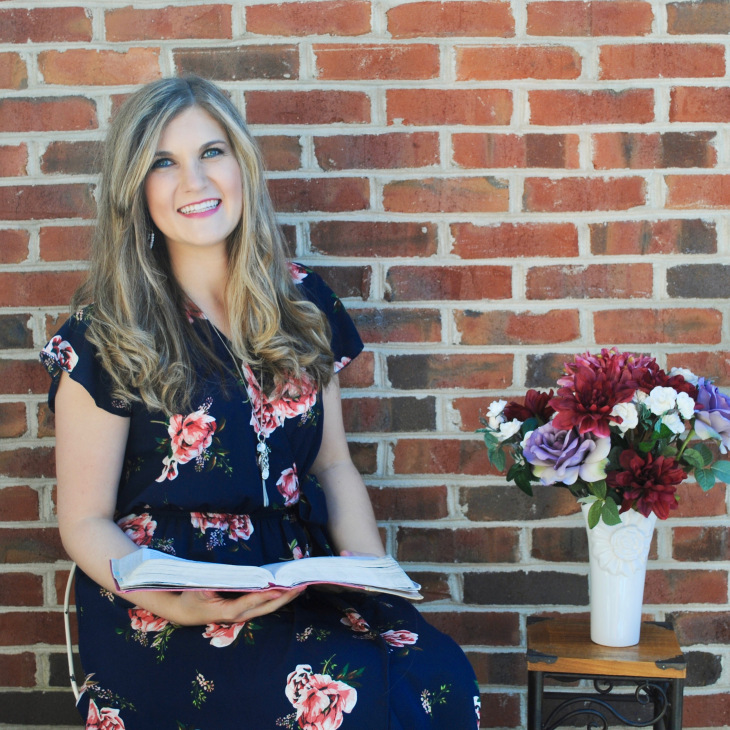 Emma Danzey's mission in life stems from Ephesians 3:20-21, to embrace the extraordinary. One of her greatest joys is to journey with the Lord in His Scriptures. She is wife to Drew and mom to Graham. Emma serves alongside her husband in ministry, she focuses most of her time in the home, but loves to provide articles on the Bible, life questions, and Christian lifestyle. Her article on Interracial Marriage was the number 1 on Crosswalk in 2021. Most recently, Emma released Treasures for Tots, (Scripture memory songs) for young children. During her ministry career, Emma has released Wildflower: Blooming Through Singleness, two worship EP albums, founded and led Polished Conference Ministries, and ran the Refined Magazine. You can view her articles on her blog at emmadanzey.wordpress.com and check out her Instagram @Emmadanzey.
LISTEN: Three Common Obstacles to Understanding the Bible
The views and opinions expressed in this podcast are those of the speakers and do not necessarily reflect the views or positions of Salem Web Network and Salem Media Group.
WATCH: 5 Verses on Strength for When You Feel Weak
Video stock video and music probided by SoundStripe