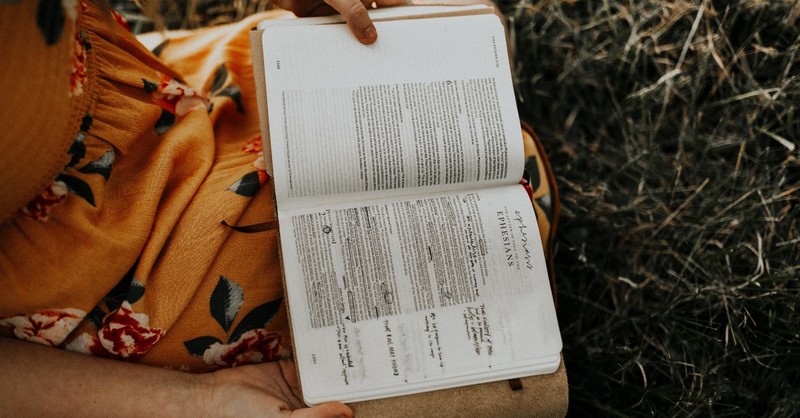 Have you ever wondered if there was a single place in the Bible that weaved together the process of how God redeemed us and made a way for many unique individuals to live in unity? Not only that, but teach us to be good husbands, wives, and employees, too?
The Book of Ephesians does just that. By the power of the Holy Spirit through Paul's writing, we can logically follow how God redeemed us by grace, through faith, and how we are unified through that love.
He teaches how God triumphs over everything and shares the gifts of Christ, which guide how we should interact with and conduct ourselves as a church and as Christians in general.
What Makes the Book of Ephesians So Popular?
The Book of Ephesians as a whole is attractive because of the rich life application we get from it. Not only was it written for the church of Ephesus as well as the surrounding areas, but the contents also have a broad range.
The main themes of the book deal with salvation, God's power, Christian unity and conduct, and our new identity in Christ.
Paul begins to teach about how we live in this manner, specifically down to our roles in our families, in the workplace, and in the church.
This combination makes it a highly referenced resource for Christians looking for life application of Scripture.
Chapter six specifically addresses a wide range of spiritually relevant issues, including family dynamics, how to be an impactful employee, and how to win spiritual warfare.
However, because there are very specific roles discussed in the chapter, it is important to follow the building order that set it up.
Leading Up to Chapter 6
A well-orchestrated plan is a beautiful thing. It is clear reading through Paul's letter to Ephesus that he was divinely inspired with the purpose of teaching, sharing hope, and keeping people engaged through encouragement.
In Luke 14:28, Jesus imparts the wisdom of planning before decisions are made, which Paul demonstrates here. I also think of Proverbs 2:6, which says the Lord gives wisdom, and from his mouth come knowledge and understanding.
Understanding is the logical next step of receiving knowledge, and operating in that new knowledge requires closeness with encouragement. There is consistency in the writing, which makes the character of God feel even closer.
In chapter 1, Paul lays a foundation for listening by sharing God's plan of redemption through Jesus. Verse 11 summarizes how we are joined with Christ and given a destiny to fulfill the plan of God. He prays for the spirit of revelation and wisdom and establishes that God is above everything.
Chapters 2 and 3 add to that layer. Now it isn't just that God is fullness and power, but that His fullness will fill us. It becomes personal about how he reconciled us.
Paul teaches that despite our past sins, God had love and mercy for us by uniting us with Christ. When Jesus was raised, we were also lifted from darkness. We are no longer foreigners and have access to come before God through the Holy Spirit (18-19).
Chapter 4 then takes that reconciliation a step further by applying it to life. He talks about the various roles in the church through the "grace gifts" of Christ or the "five-fold ministry."
These are the apostles, the prophets, the evangelists, the pastors, and the teachers. He also talks about how our behaviors should change as a result of living from this new position in Christ (17-32).
Chapter 5 continues the discussion on this new way of living and begins to apply how that should change our relationships with one another in marriage, as employees, as church members, and beyond. That catches us up to chapter 6, which expands on specific relational elements and winning spiritual warfare.
Family Engagement
Chapter 6 opens by addressing children. If you have ever seen one of those images of an umbrella that shows the correct order of family engagement, this is a scriptural source of that.
It starts with Christ; the husband and wife submit under that in order to lead the family, and then the kids are addressed.
Verse 1 says, "Children, obey your parents in the Lord, for this is right." Paul references the promise tied to the original commandment to honor your father and mother. "So that it may go well with you and that you may enjoy long life on earth," honor your parents in the Lord.
As a father myself, I love the teaching found in verse 4. It is the balance to verse 1 that keeps the focus on God. "Fathers (or parents), do not exasperate your children; instead, bring them up in the training and instruction of the Lord."
Some comprehend the Scripture that says children should honor the father and mother to mean that children should do what the parents say no matter what.
While that topic could be debated at great length, the point is that there is a responsibility that lies with us as parents to set a godly direction in which we expect our kids to honor.
There are different levels of "exasperation" or irritation to consider. If we are disciplining against the flesh of our children and they are irritated in that, then we should accompany that direction with the instruction of the Lord.
Think of a toddler throwing a tantrum. It is not that we should not teach them simply because it causes them discomfort, but where applicable by age or situation, how can we help them understand this direction and receive it for themselves?
On the other hand, parents can exasperate children by requiring that they adhere to things that have no direction or that are outside the instruction of the Lord.
We must consider that, like us, our children are also made in his image (Genesis 1:27) and are intrinsically seeking love and correction in line with that (Proverbs 3:12).
This is how God has given us guardrails to care for the blessings he has given us in our children (Psalm 127:3) by remaining under his direction.
Employees for the Kingdom
Verse 5 of chapter 6 opens in the NIV by addressing "slaves." Other translations use "bondservant" or "servant," and we could apply this as "employees," considering people in Old Testament times would sometimes voluntarily enter "slavery" to escape poverty or pay debts.
The intent is not to compare the usage of this word to the dehumanizing events of slavery that may come to mind.
Paul teaches here that employees should obey their employers with a sincere heart, as if we are serving Christ, and that "we will be rewarded for the good we do." I know some employers may make that much easier to do than others.
The employers that have closely aligned missions of social responsibility come to mind, such as those who seek to improve lives or well-being.
It's difficult to imagine serving an employer with the heart to do the will of God if it seems they treat you unfairly or their mission seems more focused on selfishness than service.
Just like Paul balances the direction of children honoring their parents yet commanding the parents to not exasperate their children, he does so here as well.
He says in verse 9 that "masters," or "employers," should not threaten the workers. Though they may be a "master" in a sense, Paul says that there is a Master above them both, and there is no favoritism with him.
I love this design where Paul directs one group as a leader yet balances them under God. This allows a path to remain through Christ for those that may be treated poorly by a leader, that God is the ultimate source.
If there is a failure of responsibility by someone in a leadership role over you, it cannot change the path to God made available to you through Christ. Hallelujah!
For those in bitterness or anger from poor treatment by a family member or an employer, you may be justified, but I gracefully remind you that actions of vengeance belong to the Lord (Romans 12:19).
Winning Spiritual Warfare
The pinnacle of all of this is the outline that when God chooses us, Jesus equips us, and the Holy Spirit walks with us to do the work of the Lord. Paul has demonstrated this through Ephesians and caps it off by teaching us how to be equipped for this work.
I believe Paul listed the teaching on the "armor of God" after discussing the matters of faith and reconciliation with Christ, after sharing the grace gifts of the five-fold ministry, and after relational life application because this is how we win the spiritual warfare, or the "schemes of the devil," (verse 11) that will undoubtedly attack all of it.
Stand firm in the truth taught about God's plan and the reconciliation you received through Jesus. Your feet will be planted firmly with the peace that comes from salvation. Take up your shield of faith that allows you to rest safely behind each attack.
Do not be moved by fear from the attacks but expect them. Because if He is for you, who can be against you? Wear your helmet of salvation and go on the offense to run the devil off with the word of God. Resist him, and he will flee from you (James 4:7).
Finally, pray in the spirit on all occasions and with all kinds of prayers and requests. Talk to the Lord constantly. Be alert for yourself and for others.
For further reading:
What Responsibility Do Parents Have in Raising Children?
Photo Credit: ©Unsplash/hannahbusing
---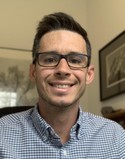 Kyle Blevins has been a contributor to Crosswalk, BibleStudyTools, Christianity.com, as well as local faith magazines in the Chattanooga, TN area. He is a husband and boy dad of three who enjoys learning, playing, and leading. You can follow his writing aimed toward encouraging dads and supporting families at landofthedad.com or connect by searching Land of the Dad on social media.