Selfishness is a trait nobody wants to have accredited to them. If someone is selfish, they tend to only care about themselves and their own wants and desires. The world we live in today is fixated on the idea of being selfish, especially as shown in the media or social media channels.
The motto of the world is to "live your best life." In this type of thinking, there is no room for living for Christ.
What Is Selfishness?
Everything written in the Bible goes against the teaching of selfishness. Philippians 2:2-3 tells us,
Do nothing out of selfish ambition or vain conceit. Rather, in humility value others above yourselves, not looking to your own interests but each of you to the interests of the others.
If we follow Jesus' example, we will not grow to become selfish. As Philippians 2:2-3 tells us, we are to value others about ourselves. Rather than looking out for our own interests, we should look to the interests of others.
In our everyday lives, we are to mirror Christ and cause others to see Him through our actions. We need to be bright lights for Christ in this dark world (Matthew 5:14-16). The trait of selfishness will not shine Christ's light to the lost world.
As Christians, we are the physical representatives of Christ on the earth. In our actions, we need to strive to show Him through loving others and placing their interests above our own.
The world places a huge emphasis on doing what we want despite the better interest of others. In other words, we are going to have to live counter-cultural lives compared to the world around us.
Those who are selfish will tear down others in order to elevate themselves or to get what they want. Selfishness is a very ugly quality for an individual to have and can do great damage to others.
Since selfishness is a sin, it impairs our walk with Christ. Whenever we are actively living in sin, our relationship with Christ will be affected. Selfishness will also cause us to lose friendships and relationships (Proverbs 18:1).
It will be hard to be friends or be in a relationship with someone if they are actively trying to seek out their own wants and desires above the friendship or relationship.
Selfishness causes us to think only of ourselves and our own wants. Since we are all born with a sinful nature, doing everything we want can turn bad really fast. Thinking only of ourselves is not in alignment with the Word of God.
We need to always place others' interests over our own. Jesus tells us to love others as He loves us (John 15:12-13). When we love others, we are going to place their own wants and desires over our own.
This is ultimately what love is all about — placing someone else's needs or wants above our own. Jesus shows us the ultimate image of someone who is unselfish and who truly loves everyone by dying on the cross for our sins (John 3:16-17).
The Lord died for us in order for us to be forgiven of our sins and to have eternal life with Him. He was selfless in His love and freely chose to die for our sins in order for us to be with Him forever.
The young man mentioned in Matthew 19:21-22 allowed selfishness to turn him away from following Jesus. Selfishness only causes us to drift away from God, and similar to the young man in Matthew 19:21-22, it can cause us to completely fall away from following God.
In addition to selfishness causing us to fall away from Christ, it can also cause a disruption in our prayers and relationship with Christ.
As believers, we do not need to allow anything to disrupt our relationship with Christ, including selfishness. Jesus is the most important person in our lives, and we do not need to allow anything to disturb our relationship with Him.
Overcoming Selfishness
Struggling with selfishness can happen to all of us. In fact, due to the sinful nature, we are all inherently selfish. It is only through the saving grace of Jesus and the transformation of the Holy Spirit that we can work to fight against the sin of selfishness.
The more we walk in the Spirit, the better we will get at producing the fruit of the Spirit (Galatians 5:22-23). Furthermore, the more we read the Bible and become knowledgeable about it, the more we will know about God and strive to be like Him.
The Holy Spirit is the one who can help us transform our lives. Since the Holy Spirit is the third member of the Trinity, He is God. Through His work in our lives, we will be able to fight against selfishness.
In our daily walk, we need to fight against the flesh and strive to walk in the Spirit. Paul tells us, "So I say, walk by the Spirit, and you will not gratify the desires of the flesh" (Galatians 5:16).
God wants us to be willing to put others above ourselves rather than being selfish. As Christians, we should place others' interests above our own because this is what Christ did for us.
If you are struggling with selfishness, the first step to turning away from this sin is to accept that you are struggling with selfishness. Admitting you have a problem is a huge step, and you should rejoice that God has shown this to you.
We all struggle with selfishness at times, and it is important for us to yield to God's conviction in our life. Pray to God and ask Him to help you turn away from selfishness and place a conviction in your heart to put others above yourself.
You can also ask Him for strength and opportunities to help others in your daily life. Reading the Bible doesn't need to be overlooked either because the Bible contains everything we need to know, including morals.
Psalm 119:36 tells us, "Turn my heart toward your statutes and not toward selfish gain." Praying this verse of Psalm 119 is a great prayer to ask God to help you overcome selfishness.
God answers all prayers according to His will, and He will help you in this struggle. Never doubt God's faithfulness and the power of prayer.
By truly loving others as Christ commanded us will help us overcome selfishness on many levels. When we truly love others, we will place their needs above our own. True love for others is placing the other person's interest above our own.
Despite the teachings of the world, selfishness and only caring about yourself will not bring happiness to you or anyone around you. Think about it — if you got everything you ever wanted, it wouldn't be good.
Try to think about the things you wanted ten or five years ago. Now in retrospect, you may be able to see how the things you wanted were not actually the things you needed.
What Does This Mean?
Selfishness causes us to think we should get everything we want, but if we are truly living for Christ, we should be willing to do the things to bring Him glory and to help others.
By placing Jesus as the center of your life and by living according to the Bible, you will be able to sidestep selfishness. Choose to love others rather than seeking out your own wants and desires.
It can be hard at times because of our sinful flesh, yet God can help us if we ask Him. He understands and knows that selfishness is a struggle for us, yet true healing and freedom from selfishness can only come through Him and the working of the Holy Spirit.
For further reading:
Why Should Nothing Be Done Out of Selfish Ambition?
Why Is Humility Better Than Pride?
Does Pride Really Go Before the Fall?
Photo Credit: ©iStock/Getty Images Plus/Khosrork
---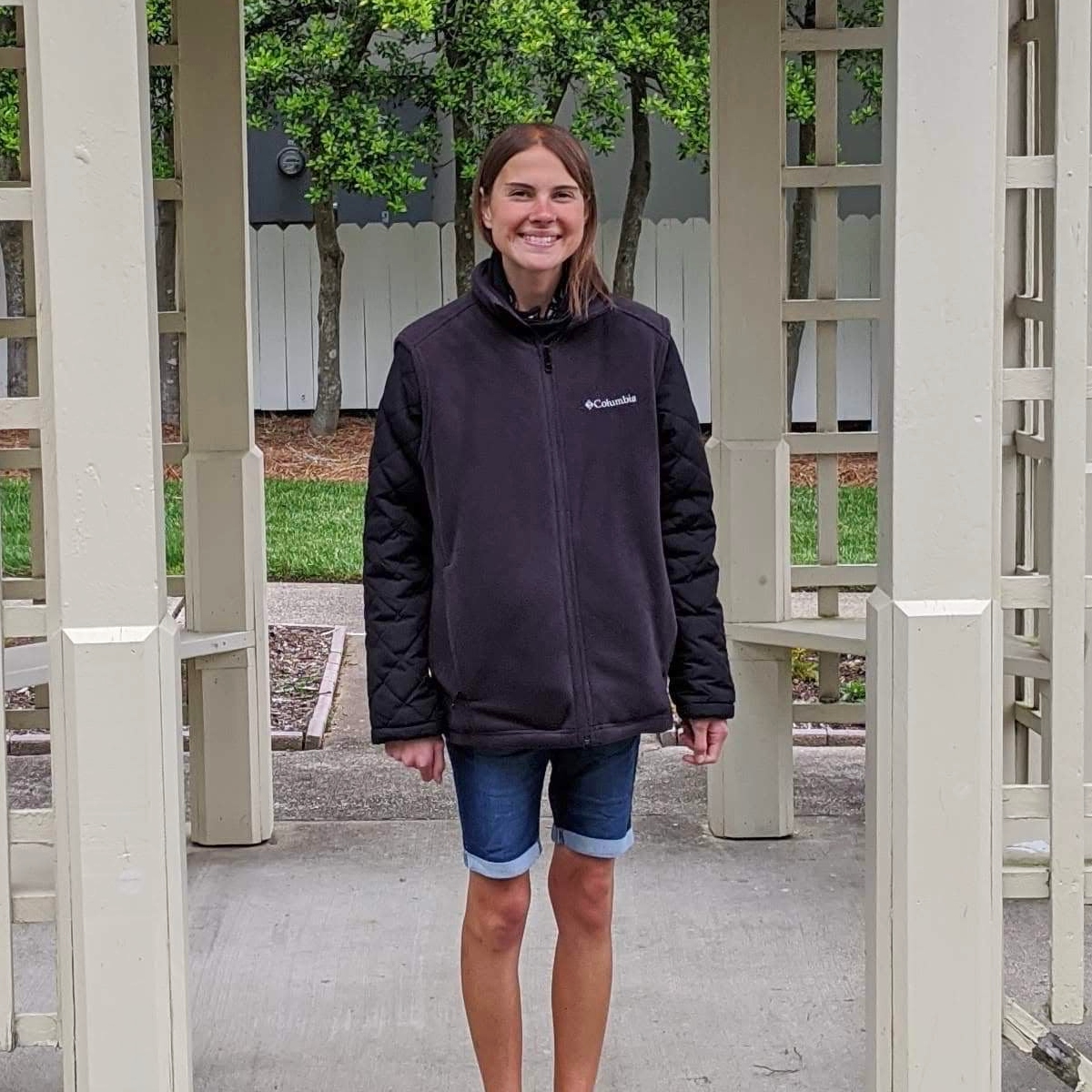 Vivian Bricker loves Jesus, studying the Word of God, and helping others in their walk with Christ. She has earned a Bachelor of Arts and Master's degree in Christian Ministry with a deep academic emphasis in theology. Her favorite things to do are spending time with her family and friends, reading, and spending time outside. When she is not writing, she is embarking on other adventures.
Related podcast:
The views and opinions expressed in this podcast are those of the speakers and do not necessarily reflect the views or positions of Salem Web Network and Salem Media Group.
Related video:
These verses serve as a source of renewal for the mind and restoration for the heart by reinforcing the notion that, while human weakness is inevitable, God's strength is always available to uplift, guide, and empower us.
Video stock video and music probided by SoundStripe