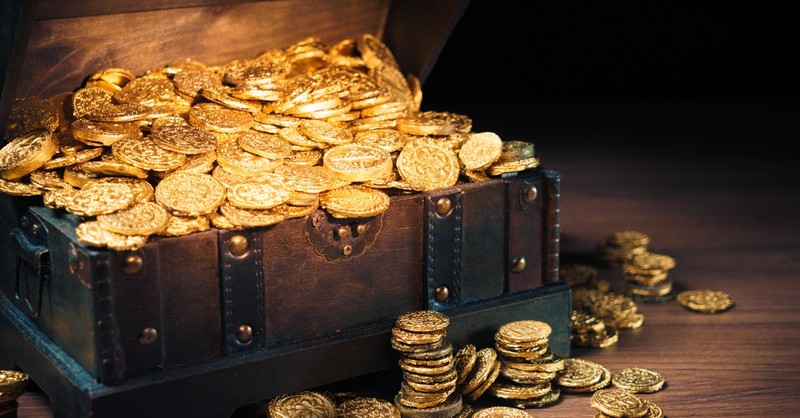 Jesus says that we ought to store up treasures in heaven rather than on earth. The reasons, he says, are the positive counterparts of the reasons not to store up treasures on earth. Moth and rust do not destroy there, and thieves do not break in and steal.
Heaven is the safest place to store our treasures. Our treasures are safe there, and we are safer when we put them there, "for where your treasure is, there your heart will be also" (Matthew 6:21). If we place our treasure in heaven, our hearts will follow and be as safe as the treasure.
We lay up treasures in heaven by investing in God's causes and God's people. The effects of such investments last forever. We store treasures in heaven by worshiping God, growing in knowledge and grace, and growing in love for God and neighbor.
Financially, we store treasures in heaven by using money for kingdom causes by giving money to the church, missions, Christian schools, and the poor.
When we store treasures in heaven by investing our money in God's people, our investment will bear dividends for eternity. The Greek roots of the word "philanthropy"— meaning "love" and "mankind"— are apt. By giving, we demonstrate our love for humanity.
The value of stocks and real estate rolls up and down. The only genuinely safe investment is in the kingdom and the people of God. People live forever. If we put our effort into accumulating this world's treasures, the heart probably will not be satisfied.
It is unusual to earn twice as much money as one could dream possible, but it is not unusual to confess, "It still isn't enough." Solomon said, "I denied myself nothing my eyes desired; I refused my heart no pleasure.… Yet when I surveyed all that … I had toiled to achieve, everything was meaningless" (Ecclesiastes 2:10–11).
Cooks like to say that hunger is the best seasoning. If so, then a simple hamburger tastes better to a hungry man than a gourmet meal tastes to a well-fed man. As Solomon says, "Whoever loves money never has money enough" (Ecclesiastes 5:10).
But if wealth never satisfies us, how can it become a god? Jesus explores that in the next verses where he shifts from the question "Where shall we put our treasure?" to "Where shall we fix our eyes?"
Two Visions
In Matthew 6:21, Jesus addresses the inner attitude — the heart. In Matthew 6:22–23, he speaks of the eye when he says, "The eye is the lamp of the body." It might seem that Jesus is changing the subject, as he shifts from the heart that desires to the eyes that see.
But the terms "heart" and "eyes" can refer to the inner person that sets life's direction. Notice how the words "heart" and "eyes" are almost interchangeable in Psalm 119:
I seek you with all my heart; do not let me stray from your commands (v. 10).
Open my eyes that I may see wonderful things in your law (v. 18).
Turn my heart toward your statutes and not toward selfish gain (v. 36).
Turn my eyes away from worthless things; preserve my life according to your word (v. 37).
The Bible says the issues of life proceed from the heart. Here Jesus says the body finds its direction, for good or ill, through the eyes. A person with good sight walks in the light. A healthy eye gives direction to all of life.
The eye affects the whole body, just as the heart directs all of life. Ambition to serve God throws light on everything. Ambition to serve oneself plunges all into darkness. It creates pride, makes us self-indulgent, and crushes charity.
Living for the Lord
To be a Christian is to turn "to God from idols to serve the living and true God" (1 Thessalonians 1:9). In Matthew 6, Jesus names two great idols that threaten to separate us from God.
When he taught about praying, giving, and fasting to impress people, he named reputation and status as rival gods. We cannot serve God and status. It is hypocrisy (Matthew 6:1–6,16–18).
Here, Jesus labels another choice. God and mammon offer alternative ways of life — they battle for our loyalty. Jesus forces a choice: Will we store up treasures on earth or in heaven? Will our eyes be generous or envious? Will we serve God or mammon?
We know whom the Lord wants us to serve. He has told us where the lasting treasure lies. But, for the moment, he presents a choice, not a command: You can store up treasures on earth or in heaven, but not both. You can serve God or mammon, but not both.
Certain traits identify those who live for mammon. Some save and save, for they feel secure only when they have a hoard of wealth. Others spend and spend because they believe money, well spent, can gain them "the good life," a life of peace and pleasure. They give away very little—perhaps one to four percent of their income — just enough to avoid feeling guilty about their greed.
Another set of traits marks those who live for God. They like to give money away and like it better if no one notices. They are generous with their skills, giving them away (as volunteers) when appropriate instead of charging for everything. They give the basic tithe and more, if possible.
Not many, even among the noblest disciples, can entirely avoid the love of money. What shall we say when we detect service to mammon in ourselves? The same self-examination that reveals a disciple's sin also reveals deeper truths. Every believer knows and is known, loves, and is loved by God.
Money also seeks our love. It attempts to bind us to itself with promises of wealth. But wealth is an elusive lover; the object of affection slips just out of reach.
As Hosea says, "She will chase after her lovers but not catch them; she will look for them but not find them." Devotees of mammon forget that God provides our grain, wine, and oil (Hosea 2:7–8).
The prosperity gospel does us no favors in our battle with mammon. But even the apparently innocuous interest in stewardship can be problematic.
The concept of stewardship is sound, but it can lead us to think of ourselves as "the one to whom God (wisely) entrusted his wealth," and the ones entrusted to administer it.
To love God rather than wealth, we must trust him, rather than worrying. We must not hoard and must instead give freely to the church and the poor. By giving, we show that our heart is fixed on the Lord, not on a corruptible cache here on earth (Luke 12:33).
Consider the heart issue this way: If an agent dragged you into court and accused you of loving Jesus, could your checkbook and credit cards be summoned as evidence against you?
If auditors examined your finances, would they find proof of your love of God? If our vacation and restaurant bills exceed our giving, what might that signify?
To give our heart to God means to trust Him to provide for our needs. We can scan a dark future and worry, or we can consider the birds of the air and the lilies of the field and become calm because God cares for us much more (Matthew 6:25–32).
If we love God rather than mammon, it will show in each sphere of life — in our heart, mind, and strength.
For further reading:
Did Paul Teach That 'Money Is the Root of All Evil'?
Why Should We Not Be Conformed to This World?
What Does the Bible Say about Money?
What Does it Mean to be a Slave to Sin?
What Is the Meaning of Lazarus and the Rich Man?
Will it Matter if We Have Many Rooms or Mansions in Heaven?
Photo Credit: ©iStock/Getty Images Plus/fergregory
---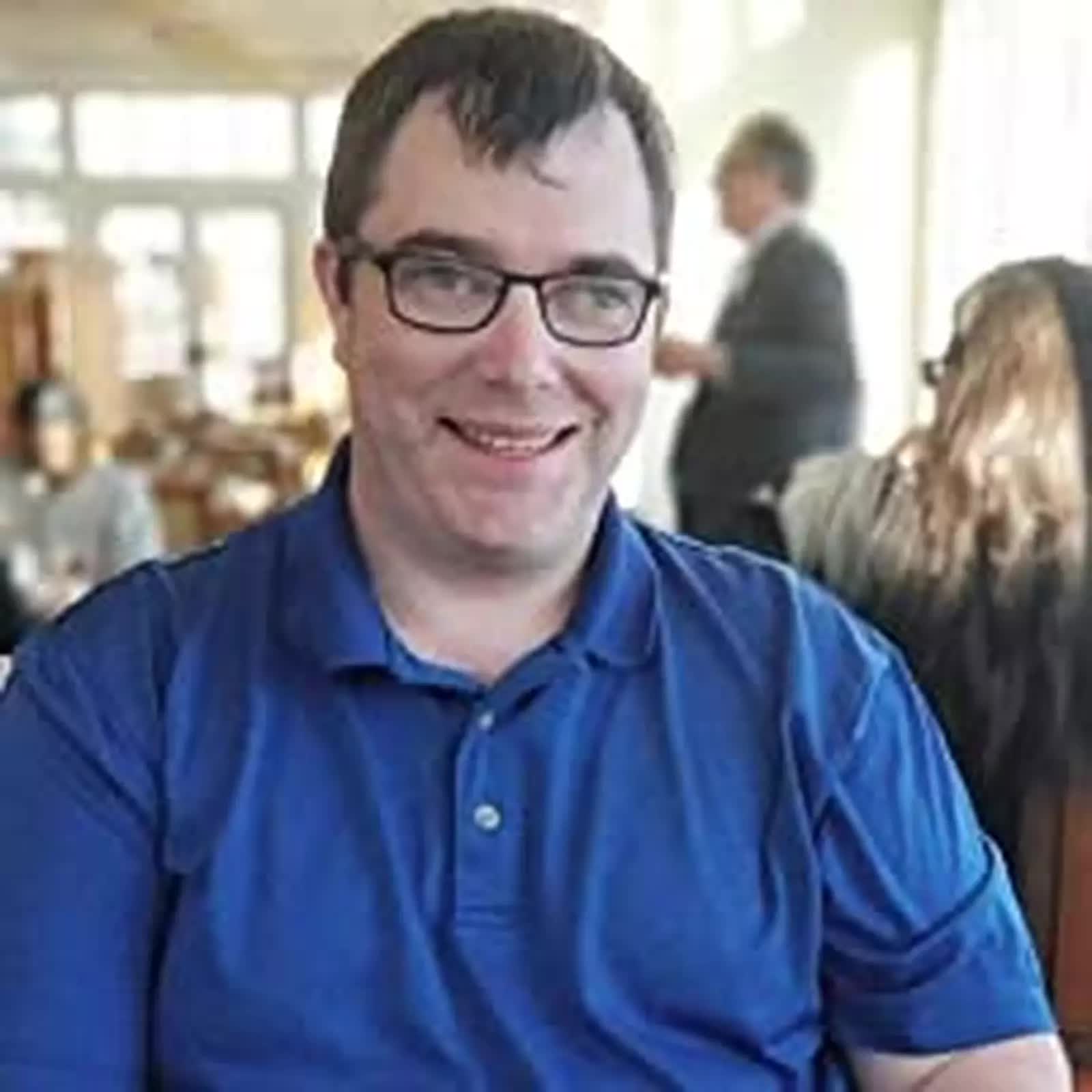 Dave Jenkins is happily married to Sarah Jenkins. He is a writer, editor, and speaker living in beautiful Southern Oregon. Dave is a lover of Christ, His people, the Church, and sound theology. He serves as the Executive Director of Servants of Grace Ministries, the Executive Editor of Theology for Life Magazine, and is the Host for the Equipping You in Grace Podcast. He is the author of The Word Explored: The Problem of Biblical Illiteracy and What To Do About It (House to House, 2021). You can find him on Facebook, Twitter, Instagram, Parler, Youtube, or read his newsletter. Dave loves to spend time with his wife, going to movies, eating at a nice restaurant, or going out for a round of golf with a good friend. He is also a voracious reader, in particular of Reformed theology, and the Puritans. You will often find him when he's not busy with ministry reading a pile of the latest books from a wide variety of Christian publishers. Dave received his M.A.R. and M.Div through Liberty Baptist Theological Seminary.