No matter how much I clean the house, I will inevitably find tiny little round balls from my son's airsoft gun. My son, his dad, and my brothers had an airsoft gunfight in our house before we moved in.
That fun night was a few years ago and it still amazes me when I find myself sitting in the dark with a hot cup of tea and something catches my eye and it's one of the bullets!
It's a round little ball, shining its light in the darkest crevasses of my home. I smile to myself and whisper the words, "Let your let shine."
Light Is One of God's Weapons of Spreading Goodness
Light is one of the most prevalent themes throughout the entire Bible. It starts with God hovering over the unformed earth when He speaks light into existence, and we can run straight through Revelation when we are told our new heaven and earth with be illuminated with God's glory that no sun or moon will be needed to shine its light.
You see, we weren't made to shine in the light. God created each of us to let our little lights shine in the dark. There is so much darkness surrounding us, there is so much darkness in the world.
Just like each of those little round balls I keep finding, God wants us to a beacon in the dark pointing others to Him. God tells us in Matthew 5:16, "In the same way, let your light shine before others, that they may see your good deeds and glorify your Father in heaven."
What Does it Mean to Let Your Light Shine?
"This little light of mine, I'm gonna let it shine…" We have all hummed this catchy little tune a time or two. It is based on Matthew 5:16. Jesus had just finished healing thousands and giving us the gift of the eight beatitudes.
Jesus wasn't talking about making sure we turned on our porch lights at night. He was talking about letting the Holy Spirit shine brightly within us. The Holy Spirit is sent to each believer to dwell within us.
This "glow" means the light within you is how you allow yourself to be led by the Holy Spirit. What Jesus was teaching His followers was to shine His light. To be the light in times of darkness means:
You offer hope when there is none. You offer encouragement when it is needed most.
You offer kindness despite being surrounded by hate. You offer compassion in a world that cares about the bottom line.
You offer patience when you're met with impatience. You offer to pick up another, dust them off, give them a hand, so they can regain their light and glow.
You offer Jesus. Your words, thoughts, prayers, and actions are salted with Jesus and it's shone through the mega lights of your soul.
How Does the Holy Spirit Help Our Light Shine?
When we accept Jesus as our Savior and ask Him to come into our lives, He lovingly sends us the Holy Spirit. In John 14:26, before Jesus left this earth, He told His followers He would send us a gift in the form of the Holy Spirit who would be our helper and advocate.
"The Holy Spirit, whom the Father will send in my name, he will teach you all things and bring to your remembrance all that I have said to you."
He further reaffirmed how the Holy Spirit would help us and why it was necessary for Him to leave.
"Nevertheless, I tell you the truth: it is to your advantage that I go away, for if I do not go away, the Helper will not come to you. But if I go, I will send him to you. And when he comes, he will convict the world concerning sin and righteousness and judgment," (John 16:7-8).
Through His power, we are saved, filled, and sealed. The Holy Spirit becomes the voice of wisdom. 1 Corinthians 3:16 says: "Do you not know that you are God's temple and that God's Spirit dwells in you?"
While 1 Corinthians 2:10-11 says, "These are the things God has revealed to us by his Spirit. The Spirit searches all things, even the deep things of God. For who knows a person's thoughts except for their own spirit within them? In the same way, no one knows the thoughts of God except the Spirit of God."
In other words, the Holy Spirit guides our thoughts, words, actions, and decisions. He dwells within us acting like a flashlight on God's principles, expectations, and continually reminds us how we can be the hands and feet of Christ. If you think it's the church's responsibility, keep this in mind: You are the church!
Let Your Light Shine!
Matthew 5:16 says, "In the same way, let your light shine before others, that they may see your good deeds and glorify your Father in heaven." This verse isn't just some nice little Bible verse that we learn to sing about in Sunday School. It's a call to action.
As followers of Jesus, we are living in some pretty dark times. The rest of the world doesn't really know which way is up between the fallout of the pandemic, losing loved ones to COVID, car accidents, or cancer, and everything else that threatens to snuff out His light.
What about those who grew up in the church and have chosen to walk away? What about those living in poverty? Then there's the unthinkable like kids being bullied in school. What about the elderly neighbors who are shut-ins?
What about the single mom who leaves her kids home alone for hours on end so she can pay rent and put food on the table?
And then there's the everyday ordinary moments that God is asking us to shine our light, like the server who forgot your order or the cashier who acted rude towards you?
In these moments, He is asking us to use our gifts, our talents, our words, and our hearts to illuminate hope to the hopeless, and faith to the faithless. There's only one way you can shine your light to direct the eyes of those around you toward God.
God has a set of good works designed specifically for you to accomplish today, tomorrow, and the next (Ephesians 2:10). And keep in mind that the goal is not for people to recognize the work you do.
The goal is to point people to the goodness and glory of God. God has given you life at this time in history so that you can make Him known. An article at Bible Study Tools reminds us,
Now more than ever, we are called to be lights to a world struggling against physical and spiritual forces like never before. Especially as we currently deal with issues involving our health, identities, finances, and government, our presence as lights for God is so important.
Let your light shine brightly, be the little rounds balls in the dark that catches someone else's eye. As we shine our lights, let's ask God to continually show us how best to shine so we can be beacons of His life-changing — hope!
For further reading:
4 Ways Christians Can Let Their Light Shine in a Very Dark World
How Can We "Let Our Light Shine"?
How Are Believers Empowered by the Holy Spirit?
10 Roles of the Holy Spirit in the Life of Christians
How Can I Recognize the Guidance of the Holy Spirit?
Why Does the Bible Have to Tell Us to Be Kind to One Another?
Photo Credit: ©iStock/Getty Images Plus/Divaneth-Dias
---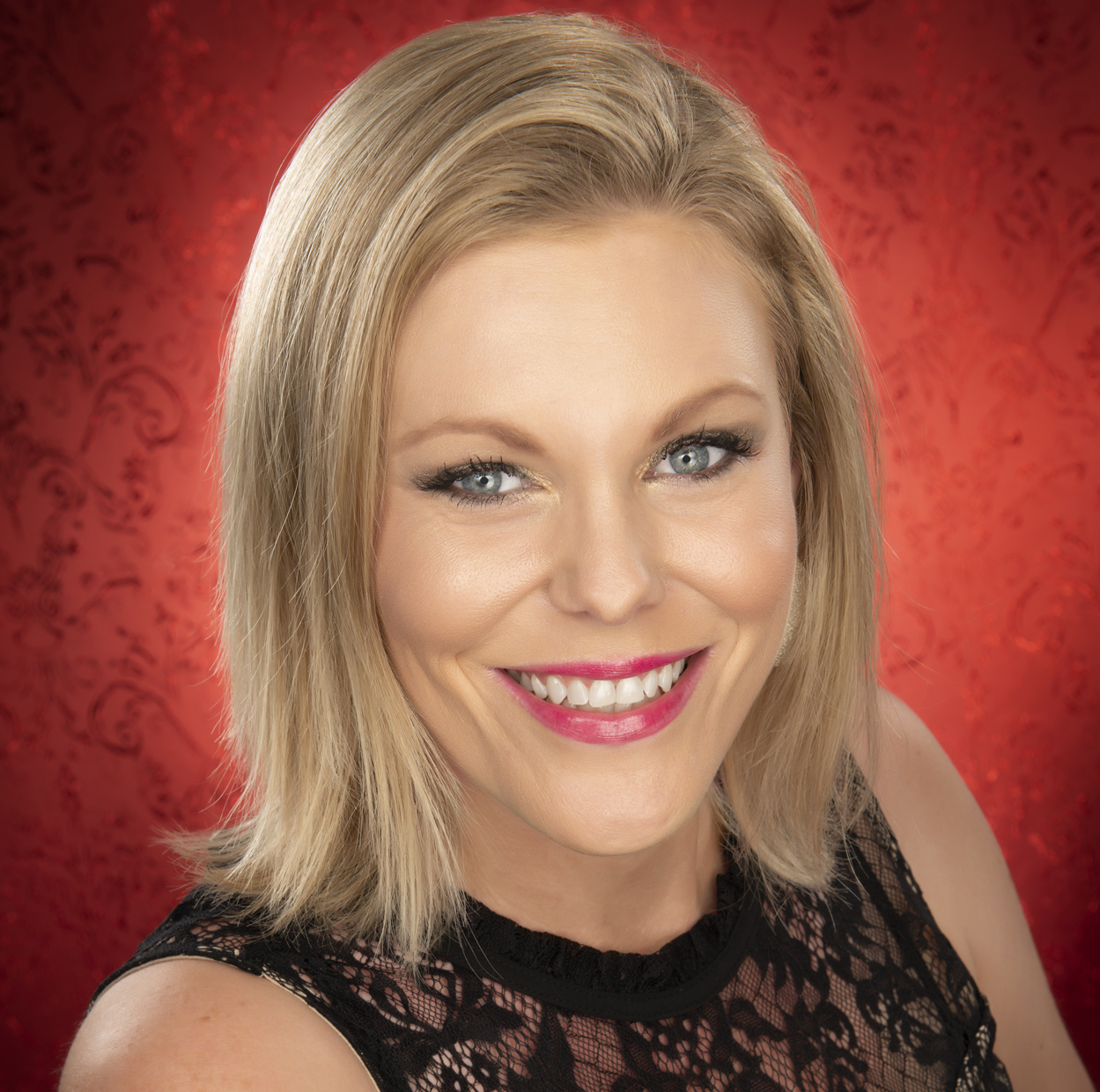 Heather Riggleman is a believer, wife, mom, author, social media consultant, and full-time writer. She lives in Minden, Nebraska with her kids, high school sweetheart, and three cats who are her entourage around the homestead. She is a former award-winning journalist with over 2,000 articles published. She is full of grace and grit, raw honesty, and truly believes tacos can solve just about any situation. You can find her on GodUpdates, iBelieve, Crosswalk, Hello Darling, Focus On The Family, and in Brio Magazine. Connect with her at www.HeatherRiggleman.com or on Facebook.
Related podcast:
The views and opinions expressed in this podcast are those of the speakers and do not necessarily reflect the views or positions of Salem Web Network and Salem Media Group.
Related video:
These verses serve as a source of renewal for the mind and restoration for the heart by reinforcing the notion that, while human weakness is inevitable, God's strength is always available to uplift, guide, and empower us.
Video stock video and music probided by SoundStripe