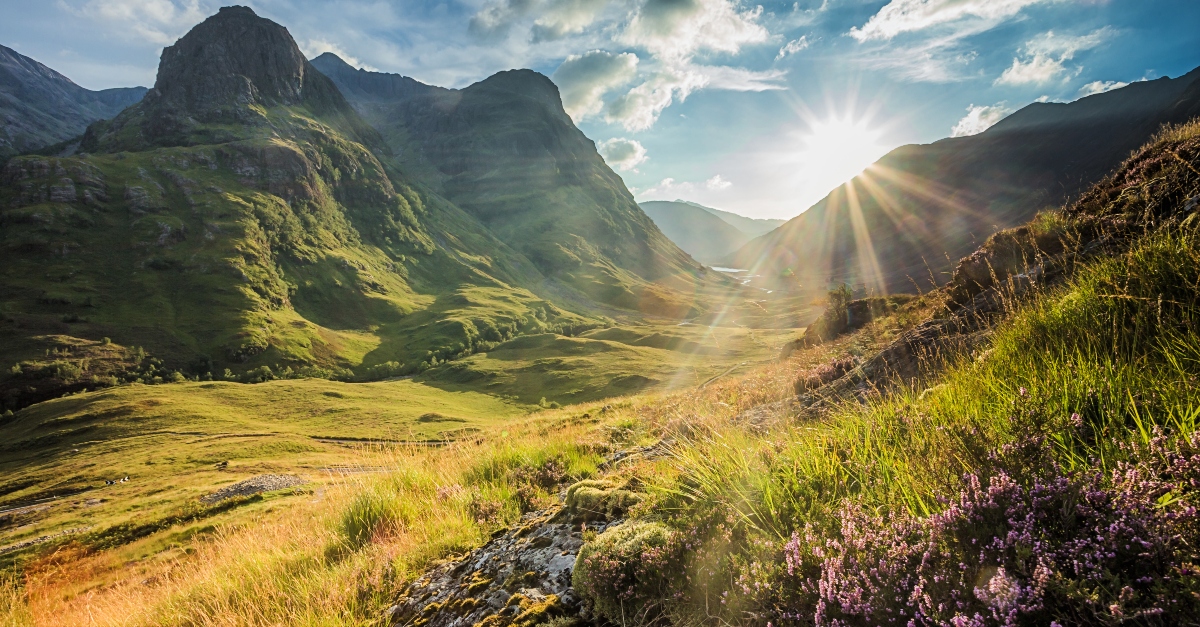 Have you ever heard, "God is good, all the time and all the time, God is good"? It seems like the goodness of God is something that we should consider. When circumstances arise, we tend to forget that God is always good. Our thoughts begin to question whether God is truly good when we go through life's troubles. We question our purpose in life. We question whether God has the best interest in our lives. Sometimes, this also affects our love for God. So, why does this materialize when God gave His only Son Jesus Christ so that we could live?
For God so loved the world that He gave His only begotten Son, that whoever believes in Him should not perish but have everlasting life. For God did not send His Son into the world to condemn the world, but that the world through Him might be saved (John 3:16-17).
When we begin to look into ourselves instead of looking at God, everything is magnified. Our emotions, thoughts, and the physical aspect of our circumstances become who we are in those times. Why let that define who God created you to be? (Psalm 139).
God Is Good All the Time
His love is never-ending. His grace is sufficient. His peace is all we need. God, Himself, is our life.
But he said to me, "My grace is sufficient for you, for my power is made perfect in weakness." Therefore I will boast all the more gladly about my weaknesses, so that Christ's power may rest on me. That is why, for Christ's sake, I delight in weaknesses, in insults, in hardships, in persecutions, in difficulties. For when I am weak, then I am strong (2 Corinthians 12:9-10).
Therefore, how do we define "all things work together for good"?
If goodness is a fruit of the Holy Spirit (Galatians 5:22), then shouldn't that be a part of who God is? In the book of Psalms, the goodness of God and how good God is mentioned multiple times:
The LORD is good to all, And His mercies are over all His works (Psalm 145:9).
For everything created by God is good, and nothing is to be rejected if it is received with gratitude (1 Timothy 4:4).
You are good and do good; Teach me Your statutes (Psalm 119:68).
In times of trouble, we should remember that God is good no matter the outcome. Whether it is a death, sickness, natural disaster, or even an internal battle, God is still good.
How can one apply this truth? In 1 John 4, it talks about knowing God through love.
Beloved, let us love one another, for love is of God; and everyone who loves is born of God and knows God. He who does not love does not know God, for God is love. In this the love of God was manifested toward us, that God has sent His only begotten Son into the world, that we might live through Him. In this is love, not that we loved God, but that He loved us and sent His Son to be the propitiation for our sins. Beloved, if God so loved us, we also ought to love one another (1 John 4:7-11).
It says, "Beloved, if God so loved us, we also ought to love another." So how does this apply to Romans 8:28?
No one has seen God at any time. If we love one another, God abides in us, and His love has been perfected in us. By this we know that we abide in Him, and He in us, because He has given us of His Spirit. And we have seen and testify that the Father has sent the Son as Savior of the world. Whoever confesses that Jesus is the Son of God, God abides in him, and he in God. And we have known and believed the love that God has for us. God is love, and he who abides in love abides in God, and God in him (1 John 4:12-16).
His Purpose
If we abide in God and continue to recognize His sacrificial love that Jesus, His son, poured out on us, then we can rest assured our purpose is secure in God. But we should also know that we should not hate one another.
If someone says, "I love God," and hates his brother, he is a liar; for he who does not love his brother whom he has seen, how can he love God whom he has not seen? And this commandment we have from Him: that he who loves God must love his brother also (1 John 4:20-21).
Jesus gave His life for us. God lavished us with His love, even if that meant giving up His son for us to live eternally with God.
For He chose us in Him, before the foundation of the world, to be holy and blameless in His sight. In love, He predestined us to be adopted through Jesus Christ for Himself, according to His favor and will, to the praise of His glorious grace that He favored us with in the Beloved (Ephesians 1:4-6).
Our purpose is not in this world but in God. If we remain in God, remain in His love, then we know that all things will be for our good.
©iStock/Getty Images Plus/FedevPhoto
---
Rebecca Gordon has a bachelor's in psychology and is engaged to a wonderful man named Joseph. Her favorite time of year is spring because of the many flowers it brings about. She loves to go to the beach, hike, and explore new places. She loves God with all of her heart and will serve Him all the days of her life. She has a blog site and is planning to earn her master's in biblical counseling.