I felt so regal and lovely in my wedding dress. It was a Dolce and Gabbana that I had gotten on an exorbitant clearance price. The dress fit like a glove and I couldn't wait to see the look on my groom's face on our wedding day. Fast forward 20 years and it was my daughter's turn. The day we spent shopping brought up so many memories, thoughts, and feelings of when it was my moment but the day was about her: her moment! It was about preparing for her big day. I remember standing there just beaming and taking a back seat. I'm sure this is the pride and joy John the Baptist felt the day saw his cousin Jesus step into the fullness of his ministry as crowds flocked to Jesus to be baptized when John said, "He must become greater and I must become less."
John had been the voice crying out the wilderness for years. He had a following. He had disciples. He was well known but also anticipated the day when Jesus would fulfill his purpose and instead of being jealous, or sad that his own ministry was dwindling, John couldn't have been more proud.
What Does 'He Must Become Greater, I Must Become Less' Mean?
John 3:30, "He must become greater; I must become less" was spoken by John the Baptist, who God designated as the forerunner to pave the way for Jesus' ministry. John had an important job, an admirable job and one that came with outward signs of success as people flocked to hear him preach and be baptized.
He was making a difference, and everyone knew it. But then Jesus arrived on the scene. And in the blink of an eye, John's ministry dwindled as Jesus' increased. Not only that but the crowd that followed Jesus grew as He preached about God's sovereignty, turning from sin, salvation, and even healed people with the mere touch of His hands. Jesus did it all and this concerned John's disciples greatly. His disciples were concerned about their livelihood and their place in the world. They knew if they didn't figure out how to market their wares—their reputation would all but fade away. So, they approached their teacher: "They came to John and said to him, "'Rabbi, that man who was with you on the other side of the Jordan—the one you testified about—look, he is baptizing, and everyone is going to him'" John 3:26.
John responds: "A person can receive only what is given them from heaven. You yourselves can testify that I said, 'I am not the Messiah but am sent ahead of him.' The bride belongs to the bridegroom. The friend who attends the bridegroom waits and listens for him, and is full of joy when he hears the bridegroom's voice. That joy is mine, and it is now complete. He must become greater; I must become less" John 3:27-30.
Why Does John the Baptist Say This?
John the Baptist takes the conversation and compares it to something that seems to have nothing to do with baptism and everything to do with who Jesus is the bridegroom and who John is the friend of the bridegroom and what's happening to their ministries. John doesn't take over by telling everyone what a studly groom he would've been in a three-piece Dolce and Gabbana suit. He doesn't tell them the thread count or even how he scored the suit at rock bottom prices. Instead, John is a good groomsman—he directs everyone's attention to the groom. He tells them, "I'm not the Christ… I am not the bridegroom but only a friend of the bridegroom. He must increase, but I must decrease."Prior to this conversation, John does say:
He is not the light. John 1:8
He is not the Christ. John 1:20
He is not Elijah and not the prophet.John 1:21
He is not worthy to unstrap Jesus' sandals. John 1:27
He is merely just a voice crying in the wilderness. John 1:23
John knew his purpose. John also had his pride and purpose in check. John also knew his master.
What Happens after John Says This?
Matthew 6:24 reminds us, "No one can serve two masters; for either he will hate the one and love the other, or he will be devoted to one and despise the other. You cannot serve God and wealth."
You cannot serve both God and yourself. Jesus also said in Matthew 16:24 "If anyone wishes to come after Me, he must deny himself, and take up his cross and follow Me." John knew his mission and John couldn't wait to see Jesus fulfill his mission because it brought him joy. That's right—as Jesus' ministry increased, so did John's joy. Why? Because the bridegroom is getting all the attention and then John remarks his joy is complete.
In other words, John's disciples learned a very important lesson that day. They were in the business of helping others find Christ and now that He was in their midst, this meant they still had a job to do but it wasn't about them or their status—it was about Jesus. It was about the saving work of Christ!
After John explains to his disciples that he must become less, he continues: "The one who comes from above is above all; the one who is from the earth belongs to the earth, and speaks as one from the earth. The one who comes from heaven is above all. He testifies to what he has seen and heard, but no one accepts his testimony. Whoever has accepted it has certified that God is truthful. For the one whom God has sent speaks the words of God, for God gives the Spirit without limit. The Father loves the Son and has placed everything in his hands. Whoever believes in the Son has eternal life, but whoever rejects the Son will not see life, for God's wrath remains on them" John 3:31-36.
Why Is it Important for Christians to Make God Greater?
We live in a world where platforms, followers, likes, measures our worth. Between stories, reels, perfectly filtered photos, the highlights of our lives are for sale. It's become the bread and butter of our bank accounts and hearts. Yet, we are bankrupt in the name of Jesus. These platforms may move us at the moment, but they cannot anchor us in the storm. This is why we need Jesus!
If John the Baptist were alive today, I'm sure he would've snapped a photo of Jesus in the Jordan and captioned it, "May I decrease so that He increases." No doubt the Pharisees would've called John a heretic and reported his account and I'm doubly sure John would've smiled and liked their comment because John knows you cannot bow down to self and Jesus at the same time. John also reminded his disciples that whoever believes in the Son will have eternal life.
Essentially John reminds his followers, God wants to work in us and through us because we are His workmanship, created in Christ Jesus for good works, which God prepared beforehand that we should walk in them. We are "created in Christ Jesus to do good works." We are not saved by good works but saved to do good works. The famous theologian John Calvin wrote, "It is faith alone that justifies, but faith that justifies can never be alone."
Galatians 2:20 reminds us, "My old self has been crucified with Christ. It is no longer I who live, but Christ lives in me. So I live in this earthly body by trusting in the Son of God, who loved me and gave himself for me." God created you so He can live in you! By focusing on Him daily, our selfish nature shrinks as God is glorified in all we say and do. May we always keep our eyes on the bridegroom and may we remember our part in His big, beautiful wedding.
For further reading:
What Does it Mean to Deny Myself and Take Up My Cross Daily?
What Was the Significance of the Woman at the Well?
How Do We Pray for Those Who Hurt Us?
Photo Credit: ©iStock/Getty Images Plus/francescoch
---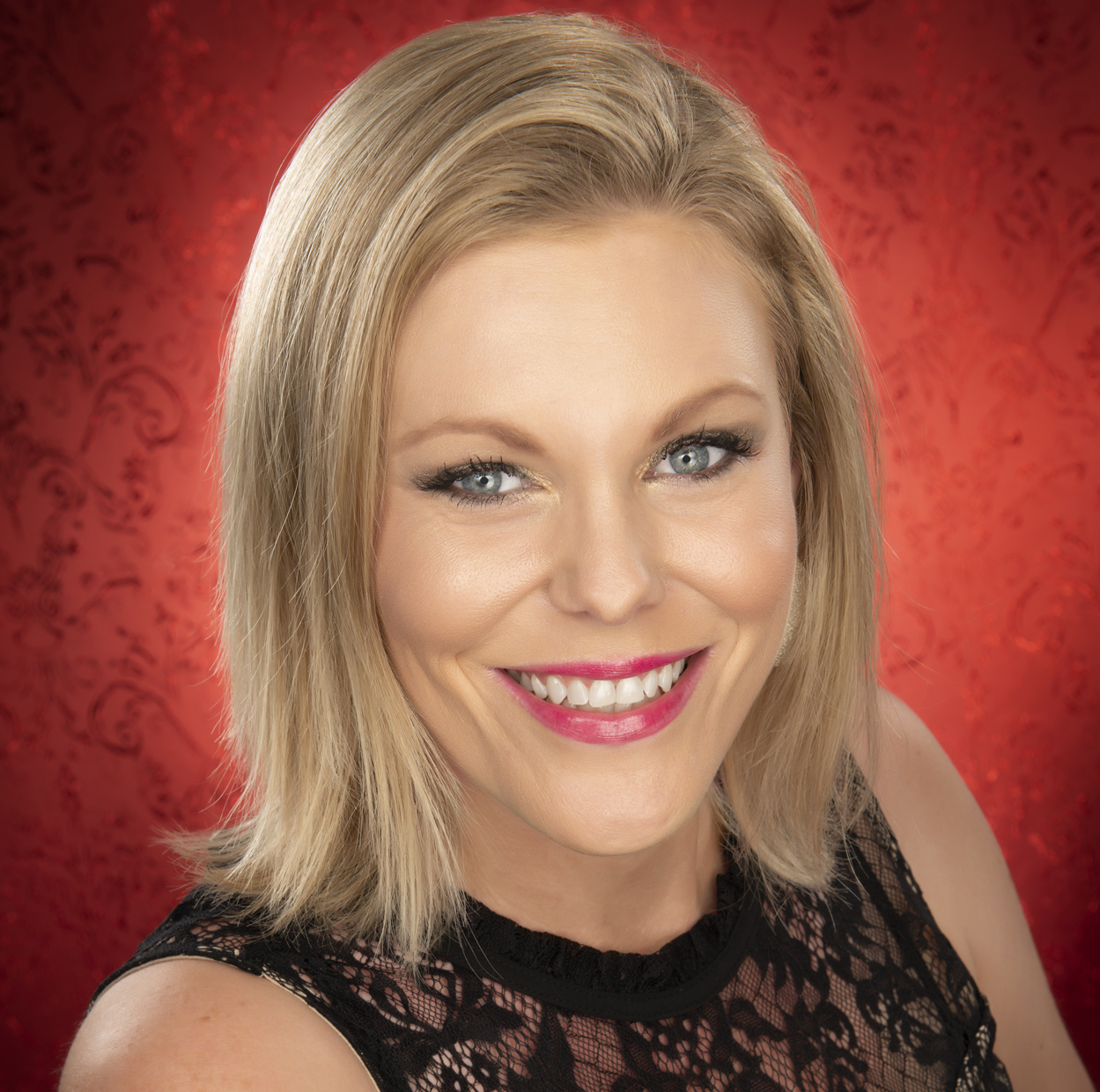 Heather Riggleman is a believer, wife, mom, author, social media consultant, and full-time writer. She lives in Minden, Nebraska with her kids, high school sweetheart, and three cats who are her entourage around the homestead. She is a former award-winning journalist with over 2,000 articles published. She is full of grace and grit, raw honesty, and truly believes tacos can solve just about any situation. You can find her on GodUpdates, iBelieve, Crosswalk, Hello Darling, Focus On The Family, and in Brio Magazine. Connect with her at www.HeatherRiggleman.com or on Facebook.