What happens in the heart of someone who gives his or her life to Christ? Such a person is transformed over time because the Holy Spirit slowly makes every believer look a little more like Jesus.
This transformation leads believers to want to do good things, although choosing to do good is not the same as not doing bad. What does Proverbs 3:27 mean?
"Do not withhold good from those to whom it is due, when it is in your power to do it. Do not say to your neighbor, 'Go, and come again, tomorrow I will give it' — when you have it with you. Do not plan evil against your neighbor, who dwells trustingly beside you."
The ESV directly translates the word "mib·bə·'ā·lāw" as "to whom it is due," as per Strong's Concordance. This Hebrew word is a derivative of "baal," which has other meanings in alternative forms. Its use in Proverbs 3:27 is understood by the purpose of the verse: this is how you treat people.
David Guzik quoted various authors, who explained that "those to whom it is due" could mean "laborers who have earned their pay, the poor who rightly plead for help, or supplicants at the city gates who call for justice."
The Message says, "Never walk away from someone who deserves help; your hand is God's hand for that person. Don't tell your neighbor, 'Maybe some other time' or 'Try me tomorrow' when the money's right there in your pocket. Don't figure ways of taking advantage of your neighbor when he's sitting there trusting and unsuspecting."
Someone who deserves help — is there anyone who does not deserve help? If we say "yes," then we must grapple with the issue of the undeserved grace which our Father in Heaven has shown all those who love him.
And as for being "God's hand for that person," there is an emphasis on our ambassadorial role as His children. We don't live for ourselves but for our Father.
"Do not withhold good from those to whom it is due [its rightful recipients] When it is in your power to do it. Do not say to your neighbor, 'Go, and come back, And tomorrow I will give it,' When you have it with you. Do not devise evil against your neighbor, Who lives securely beside you" (Amplified Bible).
We have the direct Hebrew-to-English translation, which features in the ESV, but with a helpful explanation right beside it. Who are the rightful recipients of "good?" Jesus said, "Give to the one who begs from you, and do not refuse the one who would borrow from you" (Matthew 5:42).
He suggested no qualifications, such as "give only to people who are polite" or "give only to people who can pay you back." Basically, where Christians are concerned, all people are entitled to receive help.
There are lots of ways to sin against God, and they fall into two basic categories: sins of commission and sins of omission.
The first type of sin involves saying, doing, or thinking something that rejects what Jesus taught, commanded, and modeled. An example would be yelling at a waitress for making a mistake, or fantasizing about adultery or murder.
A sin of omission would include choosing not to speak to a loved one when she disagrees with you; not contributing to a fundraiser to help a co-worker in distress, even if you have the money; or walking past an old lady who has dropped her groceries on the sidewalk.
"Do not withhold good" means do not sin by omission. If you can help, then help. "Do not plan evil" points to sins of comission, but verse 27 reminds the reader that withholding assistance is a sin, the same way that hurting someone deliberately is sinful. There is a definite consequence of withholding help.
Some Neighborly Considerations
If we withhold support from a neighbor, our sin is particularly heinous because the neighbor, described in Proverbs 3:27, "Dwells trustingly beside you." This person trusts you to act like a righteous individual with a generous heart like that of the Savior you profess to follow.
Maybe he trusts you because you are a Christian, so imagine how he would feel if he found out you could have helped but didn't want to. Or what would he think of Christians overall as a result?
Perhaps he is not a Christian, but he would have helped you. So now, believers aren't special. They aren't holy. They don't live sacrificially. Anyone can do the right thing if he is considerate.
Jesus defined our "neighbor" as the one who is in distress according to Luke 10 and the Parable of the Good Samaritan. The man who was left to die in the street had the right to a bypasser's help because he needed it. His situation was obvious once they saw it.
When we know that someone is hurting and needs a kind word; when a casserole would say, "I know you're too tired to cook right now;" or when taking care of the neighbors' kids would give her time for badly needed self-care: we cannot fail to give and to do so graciously. A person in distress could be a stranger, but he is your neighbor once you recognize his needs.
Still, it's difficult to apply Proverbs 3:27 without getting into a routine of doing good works as though to placate God and avoid punishment, or to please man, or to build up a good reputation.
Here are some thoughts on giving our neighbor what is his or her due:
1. Giving might hurt a little. For example, if you want to give money, but your neighbor needs comfort, give up your time and your comfort.
2. Ask what is needed rather than assuming or adopting the attitude that "they'll take what they get and be grateful."
3. Point to Jesus but in a sensitive way. Preaching isn't helpful when someone is hurting, but at some point, perhaps ask about Jesus or talk about how he helped you.
Don't take over and make this all about you; be gentle and considerate. Leave some silence for this person to fill in his or her own time.
4. Pray and listen to God's direction through the Holy Spirit or the leading of the other person. If you're concerned about this interaction, ask others to be praying too.
5. Look for joy in this opportunity. You are serving your Savior while you assist someone else. "Whoever gives one of these little ones even a cup of cold water because he is a disciple, truly, I say to you, he will by no means lose his reward" (Matthew 10:42).
Isn't that an amazing thought? What could be better than serving Jesus? Moreover, there could be a chance here (if your neighbor doesn't have a saving relationship with Jesus) to plant a seed or water a seed someone else planted.
But this is a verse from the Old Testament you might argue. The whole Bible is about Jesus, and this verse is still for you if you love the Lord. Moreover, we can cross-reference to the New Testament, citing Jesus' Sermon on the Mount.
Jesus singled out "those who hunger and thirst for righteousness, for they shall be satisfied" and "the merciful, for they shall receive mercy," not to mention "the pure in heart, for they shall see God" (Matthew 5:6-8).
People who withhold mercy, care nothing for those who suffer injustice, and do not act out of devotion to Jesus, are not blessed. They don't experience peace with God, which is closeness and comfort.
The Ease of Disinterest
I think a lot of people today believe they are good people because they don't hurt others. They pay their taxes, don't hit their spouses, and never park in the disabled parking bay (unless they are disabled).
In fact, I've met lots of people who say they are Christians, but they don't live for Christ and don't really do anything for other people, not unless that person is a close friend or family or there's something in it for them. These are men and women who aren't interested in their Bibles or in knowing God.
But the transformative work of Christ on the hearts of real believers, by the power of the Holy Spirit, causes them to see the pain of others in a new way. They want to help because they are moved by human suffering.
They yearn to serve Jesus by serving others. There might still be a battle with pride and feeling too tired to help or wanting at least a "thank you," but that's a human battle the Lord can and will help us with if we ask him to.
Since "the Lord is close to the brokenhearted (Psalm 34:18), being near to our neighbors when they need help enables us to be near to God. That is the bonus of a heart that wants to help and will not withhold good.
A genuine love for him will always lead us to where his heart is, and you never know who will see Christ reflected in your face and in your actions as you choose to do good and genuinely love to do it.
Lord, help us to recognize the needs around us, and please empower us to help in ways that serve others and glorify you. Amen.
For further reading:
Why Do Bad Things Happen to Good People?
Why Should We Not Be Weary in Doing Good?
Is Being a 'Good Christian' Biblical?
Photo Credit: ©iStock/Getty Images Plus/Eva-Katalin
---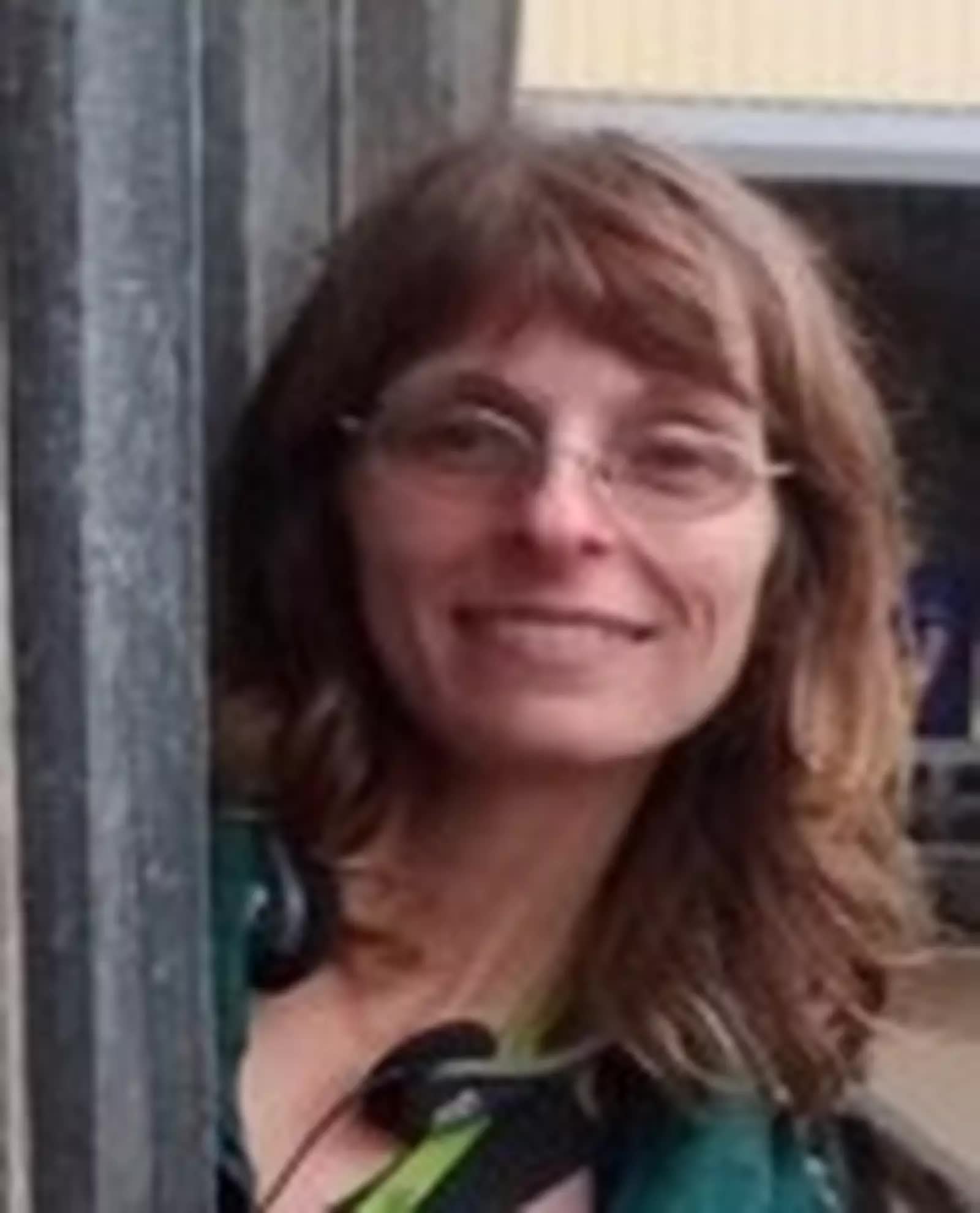 Candice Lucey is a freelance writer from British Columbia, Canada, where she lives with her family. Find out more about her here.