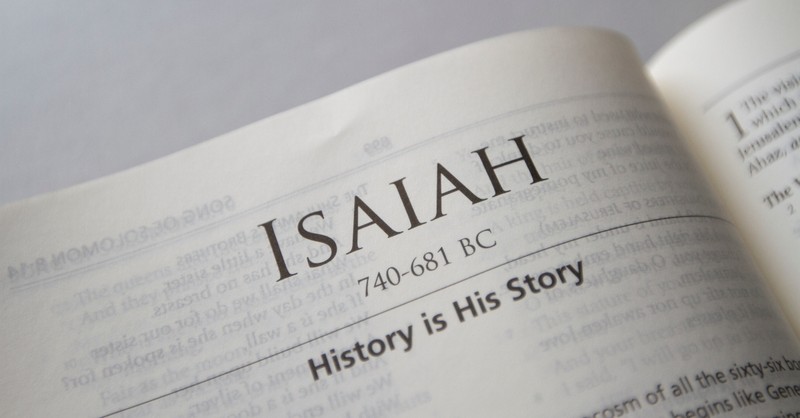 "See, I am doing a new thing! Now it springs up; do you not perceive it? I am making a way in the wilderness and streams in the wasteland." Isaiah 43:19 ESV
Isaiah's prophesy pops up in the New Testament more than any other Old Testament writer. The way in the wilderness, Jesus our Messiah, came to earth as a babe born in humble circumstances. Jesus didn't arrive on the scene of Scripture the night He came down to earth. His earthly arrival was foretold for centuries across the Old Testament. The angels worshipped God as the sky broke open and the miraculous star spotlighted the newborn Savior of the Word. The shepherds in the field reassure us He is a Savior for all, both Jew and Gentile. God was doing a new thing, to bring all of His children home to Him.
What New Thing Is God Doing in Isaiah 43?
"See the former things have taken place, and the new things I declare; before they spring into being I announce them to you." Isaiah 42:9 NIV
The book of Isaiah, full of Messianic prophecy, is the most cited Old Testament book in the New Testament (Moody). Isaiah's portrayal of a holy God who keeps His promises helped "remind the people of God that living in the presence of a holy, faithful God empowers them to live obedient, joyful, peace-filled lives." The Moody Bible Commentary explains, "It inspires them not to accept that which appears to be prudent, rational, or expedient, but to think with a theological rationale that calls them to trust in God to intervene, to protect, and to rule."
Verse 19 appears in a section headed, "God's Mercy and Israel's Unfaithfulness," in the ESV and NIV translations of Chapter 43 in the book of Isaiah. God often combines recollection of the past to call attention to present events and reveal or remind of future promises.
In verse 18, Isaiah penned, "Forget the former things; do not dwell on the past." God led His people through the desert and would provide for them in the future. In ways they could not yet see or imagine, the Messiah would ultimately make a way for them to come to God. The new things God declares in Old Testament prophecies concern the restoration of Israel (NIV). "Isaiah was a prophet during a time when the Israelites were in Babylonian captivity," Christina Patterson wrote, "God reminds them that he freed them from Egyptian slavery and He will free them again."
What Does 'Behold I Am Doing a New Thing' Teach Us about Depending on Past Victories and Failures?
"Once you were not a people, but now you are God's people; once you had not received mercy, but now you have received mercy." 1 Peter 2:10
God promises, if we seek Him with all of our hearts, we will find Him. God's people remembered past victories through extravagant ceremonies and festivals. Remembering who God is and what He has done for us has always been important in fueling us forward amidst current dilemmas and hard seasons and battles. Failures are the kindling God uses to express His strength through us. In our weaknesses, He is strong. We learn and grow much more efficiently from failure and weaknesses than from strengths and triumphs. We remember these things, but we depend on God, alone. "God calls his people to trust in what is not yet seen," Stacy Pardoe explains, "Though a desert is before them, he is preparing to send a river of deliverance. We can cling to that same promise."
But we do long for a shortcut to the lesson learned! A respite from the long journey. We invent all kinds of ways to travel farther faster.
"And a highway will be there; it will be called the Way of Holiness. The unclean will not journey on it; it will be for those who walk in that Way; wicked fools will not go about on it." (Isaiah 35:8 NIV)
Even in ancient times, a highway was built to make travel easier (NIV). Now, we are connected by high-speed networks! As redeemed and rescued children of God, we will journey on the Way of Holiness. Before Christ-followers were referred to as Christians, belief in salvation through Jesus Christ was dubbed "The Way." There is nothing coincidental about the Word of God. Indeed, our redemption through Christ's sacrifice on the cross ushers us into the very presence of God, a way He made for us, planned from the beginning of time. Jesus, the way, the truth, and the life.
How Does 'Behold I Am Doing a New Thing' Tie into the Christmas Story?
"A voice of one calling: 'In the desert prepare the way for the LORD; make straight in the wilderness a highway for our God." Isaiah 40:3 NIV
A baby born to a virgin was a new thing. Angels breaking through the sky at His birth, an astonishingly bright star leading wise men and shepherds to a baby's humble birth …new things! The new things God orchestrated infallibly prove the miraculous birth of the Son of God on earth. John the Baptist appears prophetically, calling for a repentant and clear path for the Lord to arrive.
Ultimately, the coming of Jesus to earth is the new thing Isaiah's prophetic words point to. The ultimate superhighway home to God's presence, and ultimately, home to Him in heaven eternally. Our stream in the wilderness is Christ. He is Living Water. Through Him, all things were made (John 1:3). The beauty of the Christmas story is the way we can relive the anticipation of centuries through the relevant prophecy of the Old Testament, connected to the centuries-old testimony of the New Testament fulfillments!
"Old covenant believers were likewise able to be the people of God because they were in Christ," Ligonier Ministries explains, "Though they lived before the Son became incarnate, they looked forward to the day in which He would come, and they trusted Him. Their example likewise shows us that the true Israel of God has always been comprised of those who love and serve the Messiah."
The Christmas story captures our wonder and awe because it is real. More so than we are able to understand at the present time, because God is not done fulfilling His promises. The story continues on, the story of God's people and their ultimate rescue and redemption. The Christmas narrative ignites the present stirring of our souls which knows and craves more of our Creator. Christ will come again, and the wonder we experience in watching Old Testament prophecy fulfilled in New Testament testimony ignites our hope and joy that Jesus is coming again. The factual relevance of the Christmas story strengthens our faith. Come, Lord Jesus!
Why Was the First Christmas Such a Surprise to Everyone Who Experienced it?
The first Christmas story was a surprise because God's people were expecting the King of Kings, not Jesus. He was born humbly in a manger and grew up among the people. Surely God's chosen king, meant to rescue them, would look like the kings they had longed for and expected since the days of King Saul. They never needed a king; they needed God, Himself. And He came down to earth, God the Son, to rescue them and us in an unimaginable way.
"In the Bible the desert is a place where God gets people's attention," wrote Allen Jackson, "But it's also a place where God's people experience His deliverance, His provision, His revelation, His renewal, and His preparation for a new season." Mary, a virgin, in faith asked God, "How?!" Joseph was visited by an angel in a dream to assure him Mary was with child by the Holy Spirit's hand. Their story was crazy! Even John the Baptist, the great prophet to prepare the way, was born to two elderly parents, a seemingly impossible miracle. The entire Old Testament, the entire history of God's people, pointed to the Messiah.
How Does 'Behold I Am Doing a New Thing' Tie into Renewing Creation?
"Now to him who is able to establish you by my gospel and the proclamation of Jesus Christ, according to the revelation of the mystery hidden for long ages past, but now revealed and made known through the prophetic writings by the command of the eternal God, so that all nations might believe and obey him- to the only wise God be glory forever through Jesus Christ! Amen." Romans 16:25-27 NIV
Paul's conclusion to his letter to the Roman church echoes Isaiah in the proclamation of God's sovereignty and ultimate wisdom. All-knowing and everywhere, Paul has the honor of penning the New Testament covenant view. "The ultimate purpose of all things," is to bring glory to God (NIV). Jesus was with God in the beginning and came to earth to fulfill the Father's will and bring glory to God's holy name.
The Father weaves His wise will through the centuries as the perfect, holy, good, and sovereign God He is. He is the same yesterday, today, and always. This means every promise He has kept points forward to the promises He has yet to fulfill. At the Father's command, the Son will again return to right all things and establish God's kingdom on earth. Connecting Old Testament prophecy to fulfilled promises of God renews our hope in what is still yet to come! We learn more about who God is every time we dedicate our minds and hearts to discerning an ancient word made fresh and relevant in our current lives.
How Can We Take Hope from 'Behold I Am Doing a New Thing' This New Year?
This year has been challenging, full of suffering and loss for many around the world. Anything and anyone we've put our hope in on this planet has surely proved futile and undependable. Our hope was never meant to be in anything or anyone on this earth, but God alone. Through Christ, and what He accomplished on earth that began the first Christmas day, we experience the only dependable peace.
The world is nuts. But God is doing a new thing. "The main point of the passage is to encourage God's people not to fear what man or nature can do to them," John Piper encourages.
Abba, Yahweh is always in control, and Jesus sits at His right-hand interceding …praying for us. We are never alone because Christ came down to rescue us. Our hope is the promises yet to come because of the promises God has kept. Every single one, down to the most minute detail in Jesus' virgin birth, foretold and fulfilled.
When we walk daily with Christ, His holy perspective allows us to see the new things God is doing daily and hope in what is to come. Christmas reminds us to cherish every purposed, blessed day we live life on earth. When we remember the centuries God's people waited for the Messiah …we embrace the reality of our new covenant lives. He has come! He defeated death, the tiny babe in the manger! He has risen …and He will come, again. Great is God's love for us to send His one and only Son to suffer for our redemption. This year is not void of God's just and good hand. He is always at work.
A Prayer to Hope in What God Is Doing
Father, we know the world spins on Your omnipotent will, and You are always working. We can only see what we currently experience. Our plans are futile and our efforts limited. But God, You are always doing a new thing, providing for us through Living Water. When we are faced with dire circumstances and long-suffering seasons, we need You to remind us of Your constant and consistent love for us. You are faithful to provide for us, always. No matter how we are feeling and what is happening on this earth, You are constant and unchanging. Remind us, when we struggle to understand the injustice and suffering in the world, of Your perfect will for every one of us. Jesus is Savior to all. May we all come running to His understanding arms, this Christmas and every day after, with a fresh understanding of You, Mighty God.
In Jesus' name, we pray, Amen.
Sources
The Moody Bible Commentary. Copyright 2014.
The NIV Study Bible. Copyright 1995.
Photo credit: ©SparrowStock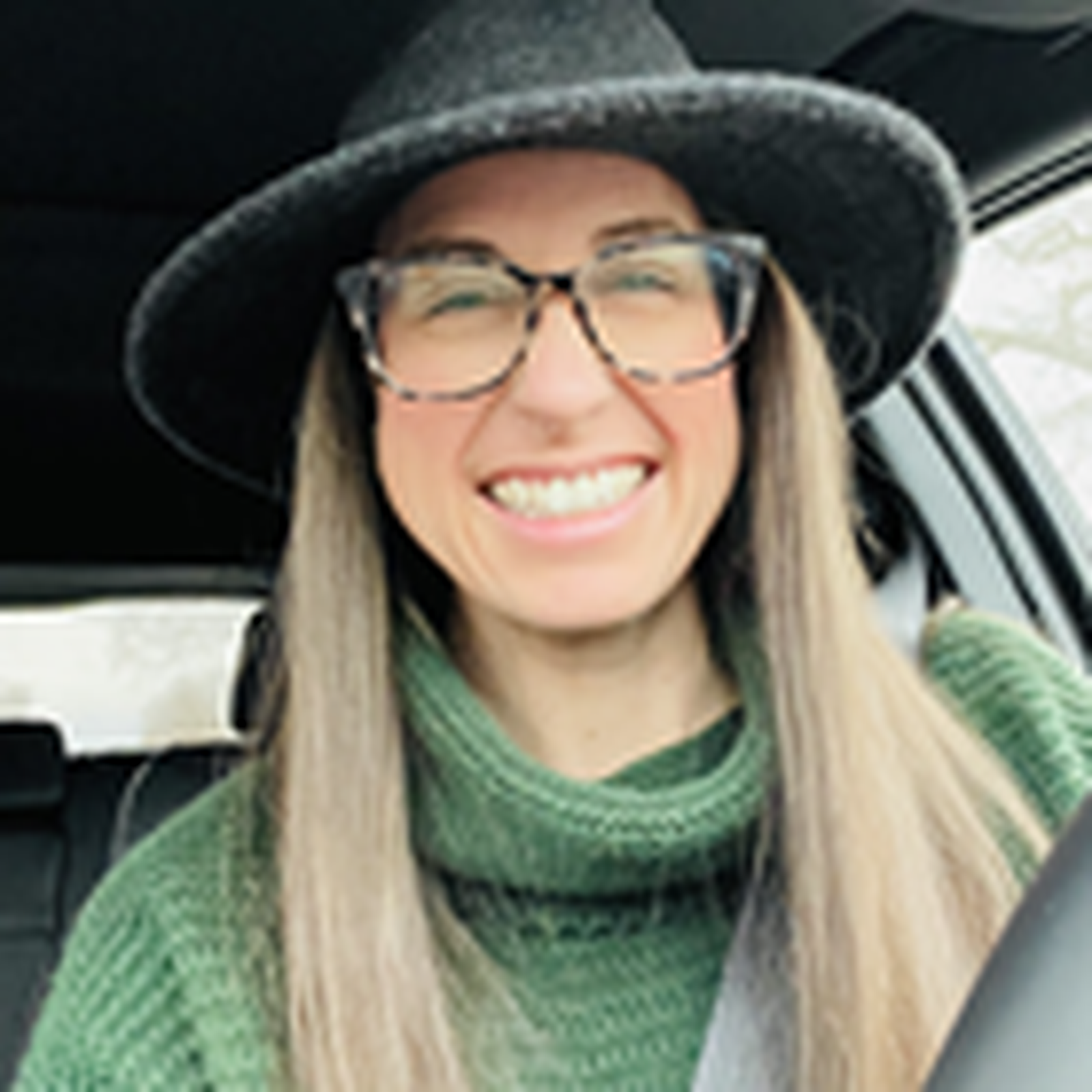 Meg writes about everyday life within the love of Christ as a freelance writer, blogger at Sunny&80, and author of "Friends with Everyone, Friendship within the Love of Christ," "Surface, Unlocking the Gift of Sensitivity," and "Glory Up, The Everyday Pursuit of Praise," and "Home, Finding Our Identity in Christ." She earned a Marketing/PR degree from Ashland University but stepped out of the business world to stay at home and raise her two daughters …which led her to pursue her passion to write. A member of Faith Church in Sandusky, OH, she serves as Communications Director and leads Bible studies for women and teen girls. Meg is a Cleveland native and lifelong Browns fan, living by the shore of Lake Erie in Northern Ohio with her husband, two daughters, and golden doodle.
---
This article is part of our larger Christmas and Advent resource library centered around the events leading up to the birth of Jesus Christ. We hope these articles help you understand the meaning and story behind important Christian holidays and dates and encourage you as you take time to reflect on all that God has done for us through his son Jesus Christ!
What Is Advent: Definition & Meaning Behind Christmas Tradition
What Is an Advent Wreath?
Christmas Eve History and Traditions
Why Gold, Frankincense, and Myrrh?
What Are the 12 Days of Christmas?
Listen to our FREE Christmas Podcast: The Characters of Christmas - The Surprising People in Jesus' Family: